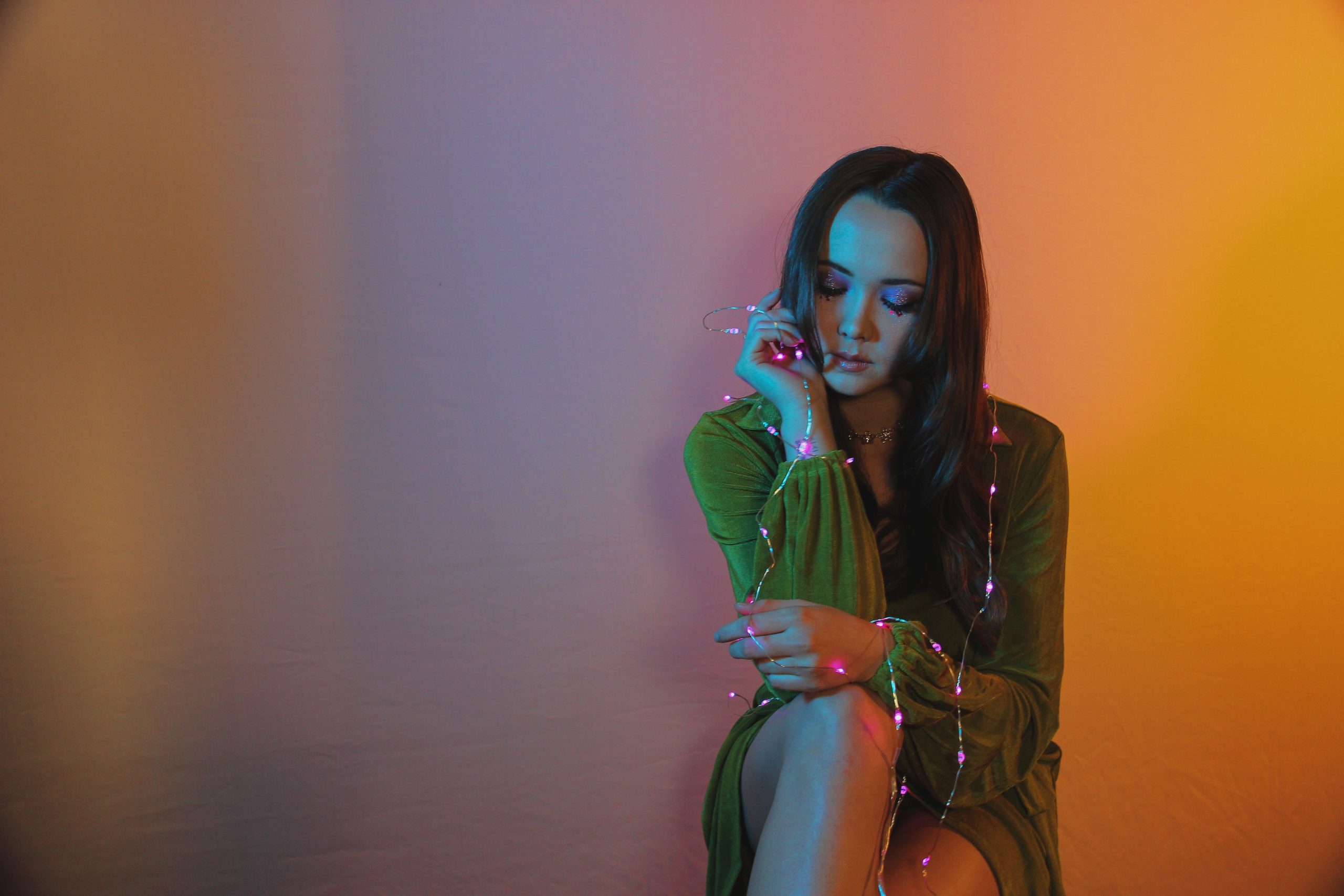 Imagine almost conquering your long bout with social anxiety only to have 2020 hit. Must feel like the world is condemning your efforts, right? Such was the case for London Thor, an LA native who sings through her struggles with the all too familiar vapidness of social engagement in "Place Like This". The song is a warm breeze of lush pads, 808's and unassuming synths that pluck melodies straight from the shadows of the dark hallways we escape to when the soiree is just too much (sounds of parties are even sampled throughout the song to engender that need for escape). But it is London's effortless delivery that gives the song its weight and allure, a deceivingly calm and collected voice, rich in expression but smooth enough to soften the edges.
Says London of a job that inspired some of the subject matter of "Place Like This":
"For two years I spent my Saturday nights helping drunk girls find their friends, watching couples fight in the bathroom, and helping strangers work through their drunken meltdowns."
Growing up in the heart of Hollywood has given the song-writer a distinct perspective. To most, Hollywood seems like a place that exists beyond the realms of normalcy. But as a daughter of two acting coaches, London grew up living and breathing the entertainment industry.
"Since I was a little girl I would sit in and watch rehearsals, manage the ticket booth, and watch every single show each night."
We were thrilled to catch up with London to learn a little more about her exciting new collaborations with producer Billy Lefler and what it was like to grow up amidst the gold-plated spectacle that is Hollywood.
"Place Like This" is about feeling uncomfortable in social situations and how posturing in these moments can actually take away from what is great about you. How have you approached this as you got older? Do you find you avoid being social altogether or have you found techniques to assuage your anxieties about it?
Honestly, before the pandemic hit and everything shut down I felt like I had actually begun to feel more comfortable in social situations. Of course as soon as I did, everything shut down! I worked at a bar in a hotel in the heart of hollywood for a couple years and it gave me an interesting perspective of the "party" scene. I was able to be on the other side of it and it really put things into perspective. For two years I spent my Saturday nights helping drunk girls find their friends, watching couples fight in the bathroom, and helping strangers work through their drunken meltdowns. I still don't love being at large events and my anxiety can sometimes get the best of me. I do, however, feel a lot more comfortable in my skin, which makes such a huge difference. I don't care if I'm the party pooper who won't go out on the weekends or if I'm the quiet girl at the party petting the dog as long as I feel like I'm being true to myself. I have learned to manage my anxiety. Having a close group of friends who support you and understand your insecurities is also an incredibly helpful tool if you suffer from social anxiety. I'm grateful to have that.
The production on this song is so soothing. What is that process like for you? Do you write/produce on your own or do you often collaborate?
"Place Like This" and the " Cinematic Love EP" are the first projects I have ever collaborated with another musician on. It started in 2019, on a morning when I was very very hungover, and I met producer and musician Billy Lefler. He asked me to sing one of my original songs in his studio, and even though I almost threw up on his piano, we still managed to strike up a friendship and partnership. Billy had some amazing tracks and beats for which he'd been wanting lyrics for a while. Our first session, I was so excited and terrified to finally write with another artist. We started with " Cinematic Love" and ended up putting out a song per session. It was so easy to write to his tracks. He creates such an environment and world within his music. Sessions would start with a scratch title and end up inspiring a story. "Place Like This" was originally called "Solitudes" which inspired me to write about my insecurity of being alone. Working with another musician really allowed me to break out of my comfort zone as a writer and even let me write about stories I had been wanting to write about for years, but just didn't have the right music behind it.
You mentioned that you were often surrounded by adults while working around your parent's business? Can you elaborate on what kind of environment that was?
Yes! I grew up spending most of my time at my parents acting school. It was my second home and I loved it. My parents both taught classes and the students ended up being a huge part of my childhood and my life currently. They are like a family to me. We used to put up productions of amazing classic plays in our theater and since I was a little girl I would sit in and watch rehearsals, manage the ticket booth, and watch every single show each night. To this day I am still very involved with my family's studio and still very good friends with so many artists I met as a child.
Did this make you feel like you had to grow up faster?
I think in a lot of ways it did. But it also helped me embrace my artistic side. The environment I grew up in was so full of love and art that there wasn't a day where I wasn't learning and growing as an artist. Actors are always questioning, evolving and discovering. The people I grew up with were crazy and beautiful artists with vivid imaginations. I was exposed to their heartaches. I watched them grow and struggle as artists and people which helped me to understand a lot about life at a young age. But there wasn't a moment where my childlike wonder and joy wasn't celebrated and expressed.
You also mentioned you were homeschooled. If it's not too personal of course, how did you and your family decide that that was the structure of eduction you wanted? Does any part of you wish that you had had a more ordinary high school experience?
I went to a public school across the street from my brother's highschool until I was in the 7th grade. I liked school! However, I liked the academic aspect of it more than the social aspect. I used to eat lunch with my science teacher- I was never the social butterfly. When my brother graduated early in the 10th grade and began going to college, it didn't make much sense for me to keep going to my middle school. I was also auditioning at the time and had started working on music with some producers, and so I was having to leave school all the time anyway. There's always a part of me that wonders if I would have turned out differently had I had a normal highschool experience. But I honestly don't have any regrets. I still had a social life even though I was homeschooled- you'd be surprised just how similarly young adult actors and highschool students behave.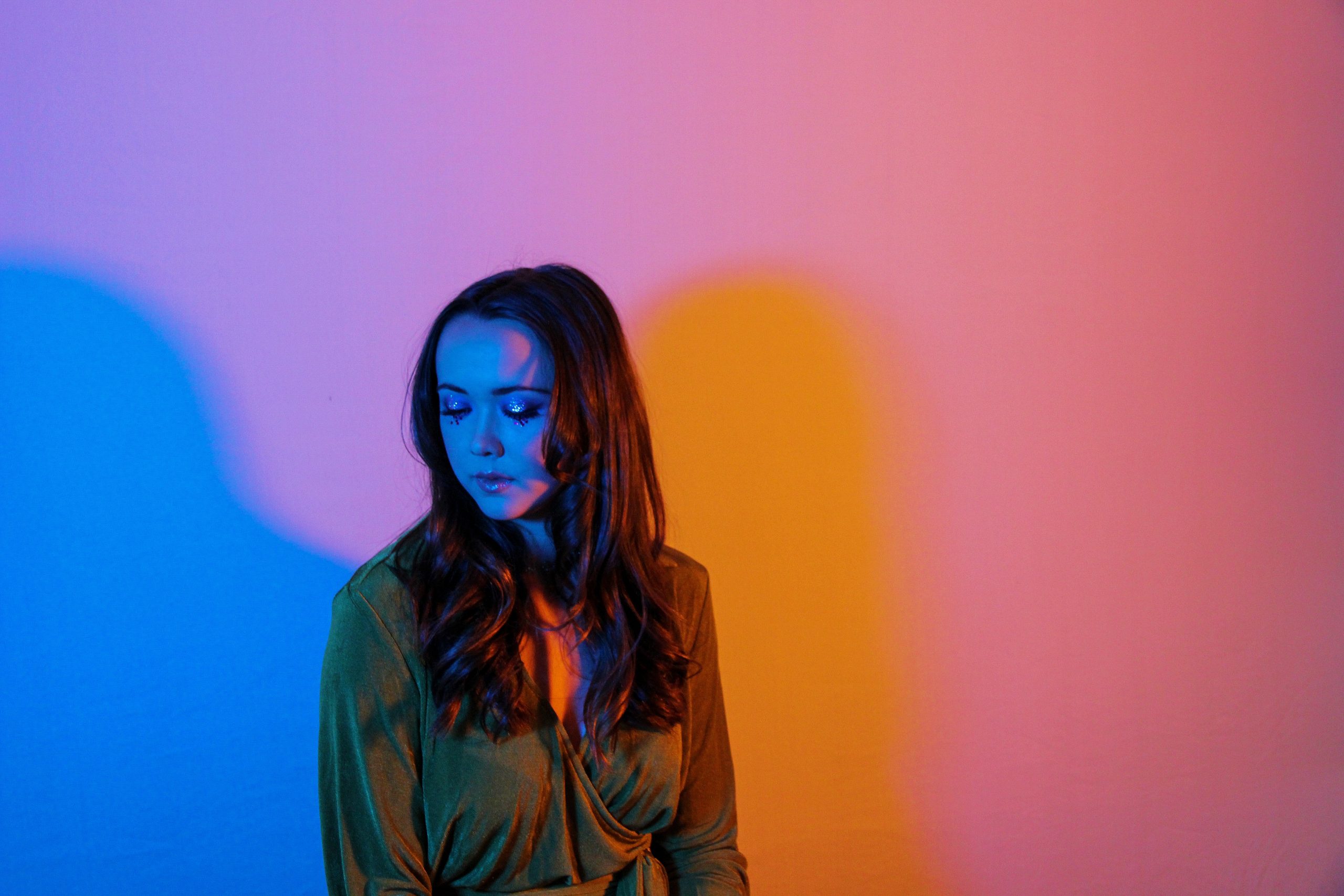 Can you elaborate on your experience in the entertainment industry and how being around celebrities affected your ability to feel comfortable socializing? Heavens knows it's hard enough to keep your cool amongst your peers as a young adult… let alone celebrities!
It's been pretty interesting. With my parents' work I was around a lot of celebrities as a kid so I think I got used to it in my home and sort of on "my turf". I will say it is a completely different feeling when you are out of your comfort zone or working with a successful actor or musician. It can be incredibly intimidating. I was lucky enough to work with amazing artists like Greta Gerwig and Nick Offerman. It's definitely a very humbling and interesting experience to watch people like that work and then try and interact with them as if you're not amazed and in awe of everything they do. I like to think that I keep my cool. I did chase down Sam Elliott in a grocery store parking lot..but other than that I like to think I'm pretty chill.
What are you focusing on most in the new year? And what do you find you are most grateful so far being out of 2020?
I am so excited for what's to come in 2021. I'm looking forward to working on my new songs and hopefully being able to organize some virtual concerts. I'm planning on spending time developing some new sounds and hopefully collaborating with some new artists.Coming out of 2020 I am so grateful for my family. I honestly wouldn't be anywhere without them. My brother is an amazing director and cinematographer and has been responsible for creating and editing both the music video for " Drum Machines" I released last year and the music video for " Place Like This" that's coming out on February 5th. My mom has helped produce and storyboard both music videos as well as just being a constant sounding board for me. I'm just grateful for the ability to learn and grow from all of the amazing earth shattering events that have opened our eyes last year. I'm so excited to see what 2021 brings.
CONNECT WITH LONDON THOR
photos / courtesy of artist
story / Chris Hess