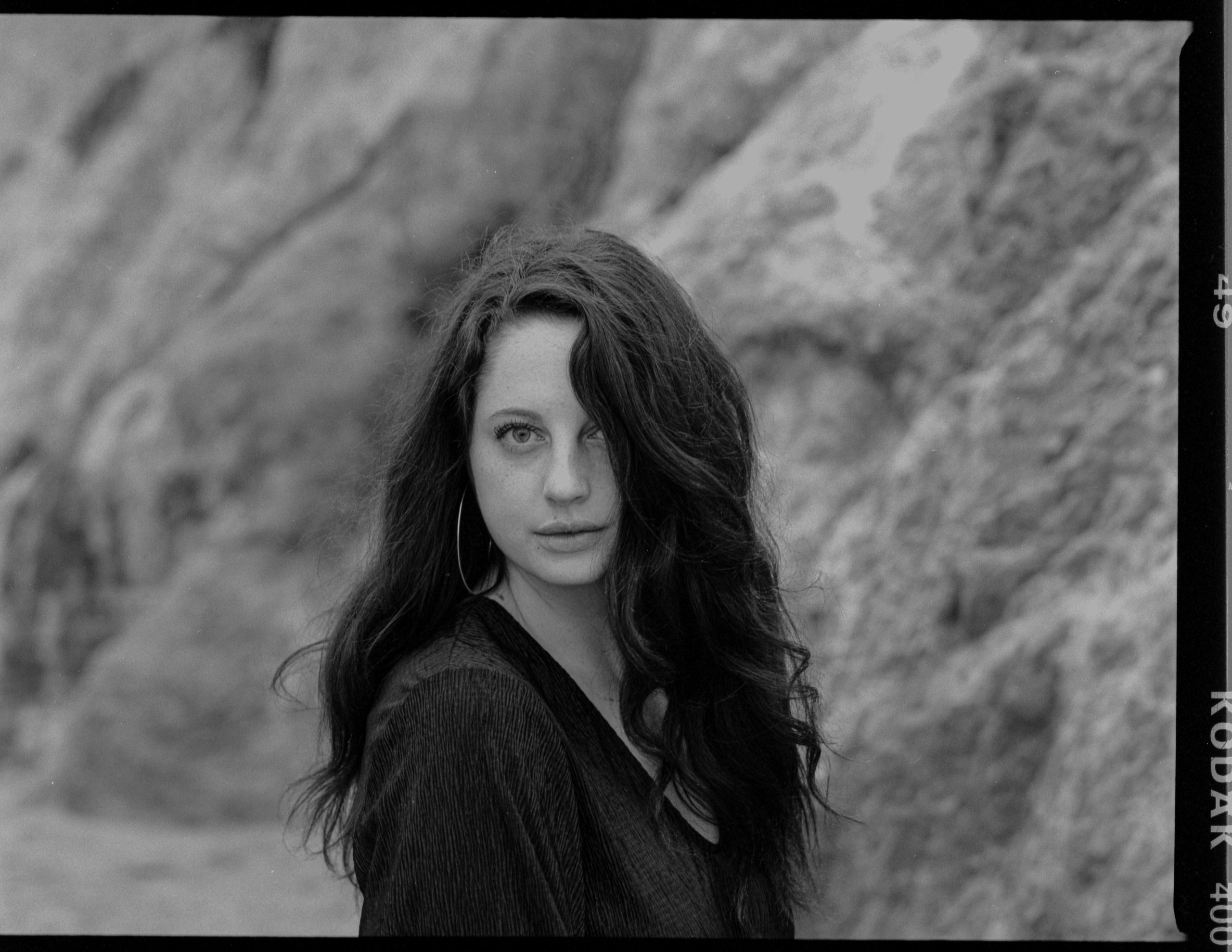 tiny deaths, le petit mort, orgasms. Who doesn't want to hear this artist sing? Her music like soft longing conversations in the bedroom. Claire de Lune, also known as tiny deaths, is a dream-like pop artist with a new single out called "The Jump". And yes, there is a music video and she's not in it. She's here to prove you don't have to be in your music video and I'm here for it. Music videos are an artistic collaboration not just promotion for your face. I'm sorry I said it. More people need to hear it.
The song's music video, directed by Dallas Currie, is a black & white cinematic piece of storytelling. A girl in a big field by herself wants to look at videos on Tik Tok but she can't unless she creates a profile. A modern tale told through dance, mirrors and a colorless classic filmic lens. tiny deaths wanted to explore the idea of fame and corruption, who's corrupting who? She's not impressed by it all. We got to talk to her about her upcoming EP "If I'm dreaming" due Nov 13th, the making of the music video, and living in LA.
Where did you come up with the name tiny deaths?
It's inspired by the french phrase for orgasm, "le petit mort." I liked it because it's both sexy and macabre, which I think fits the vibe of the music quite nicely.
Tell us how the music video came about? Where did the concept come from? How come you're not in it? Why black & white?
The concept was brought to me by the director, Dallas Currie, and then we workshopped it together a bit. The original concept was a lot more involved and complicated and involved many extras, but in covid times we had to scrap a lot of the narrative elements and focus on the choreography, to keep everything safe and distanced for talent and crew. I'm actually so glad it turned out this way, because the choreo is stunning, and I'd miss it so much if there were less of it.
I'm not in it because I generally try and avoid being in our videos when they'll let me. I'm shy, for one, and for two, I like the opportunity to feature other women/people and have them get their shine. I've deliberately never cast someone that looks like a typical "indie video girl." That's boring to me, and people who look like that get plenty of work. I joked with the director when we were casting that if he sent me a tumblr girl, I'd return the email to sender.
Before any of the singles came out (this is the 3rd single from the forthcoming EP "If I'm Dreaming," out 11/13), I had this idea to have all the visuals for this project be mostly analog, and all black and white. Partially because I love the aesthetic, and partially because it's a cool delineation from previous work. So all the photos and promo materials were shot on film. I actually shot the cover art for all the singles and the EP myself on an old Canon AE-1
When writing "The Jump" what did you have in mind? Do you feel like success or fame rots people or are the people rotten? Who or what inspired this?
That's a question that's been rolling around in my brain forever! I've noticed this trend that the most famous and successful people I've met in this industry are often (not always) the most ruthless or unkind. And it made me wonder if being corrupt in some way is a prerequisite for fame, or if the fame itself corrupts. I suspect it's maybe a combination but the song is an exploration of the question, rather than an answer. And it's also me asking– "do I belong here? If I think of myself as a good person– is this the right path for me?"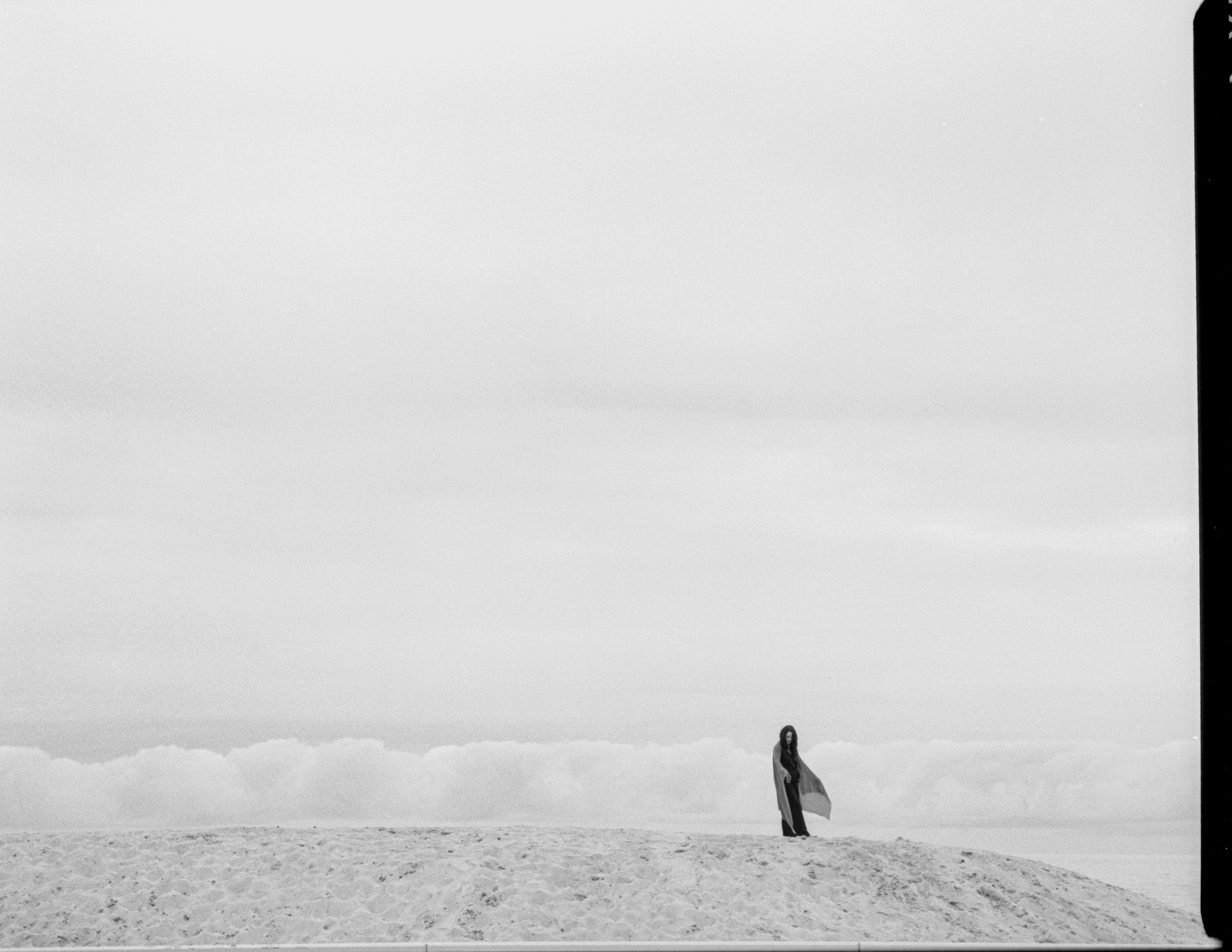 Are you LA born? What's your favorite thing about living in LA?
I was born in NYC, a place notorious for its ripping on LA. But I've never been an LA hater, I've always found California so cool and romantic and beautiful, and I really romanticized the Laurel Canyon era growing up as a huge Joni Mitchell fan. My favorite thing by far about living in LA is the proximity to beautiful nature. My second favorite thing is that it's a town run on people playing make-believe. That's really magical to me. In the midwest they export corn and soybeans. In LA they export stories.
What music do you put on when you want to cry?
Phoebe Bridgers, Elliott Smith, Low, Sharon Van Etten, Bon Iver
What do you miss most about pre-quarantine life?
Hugs.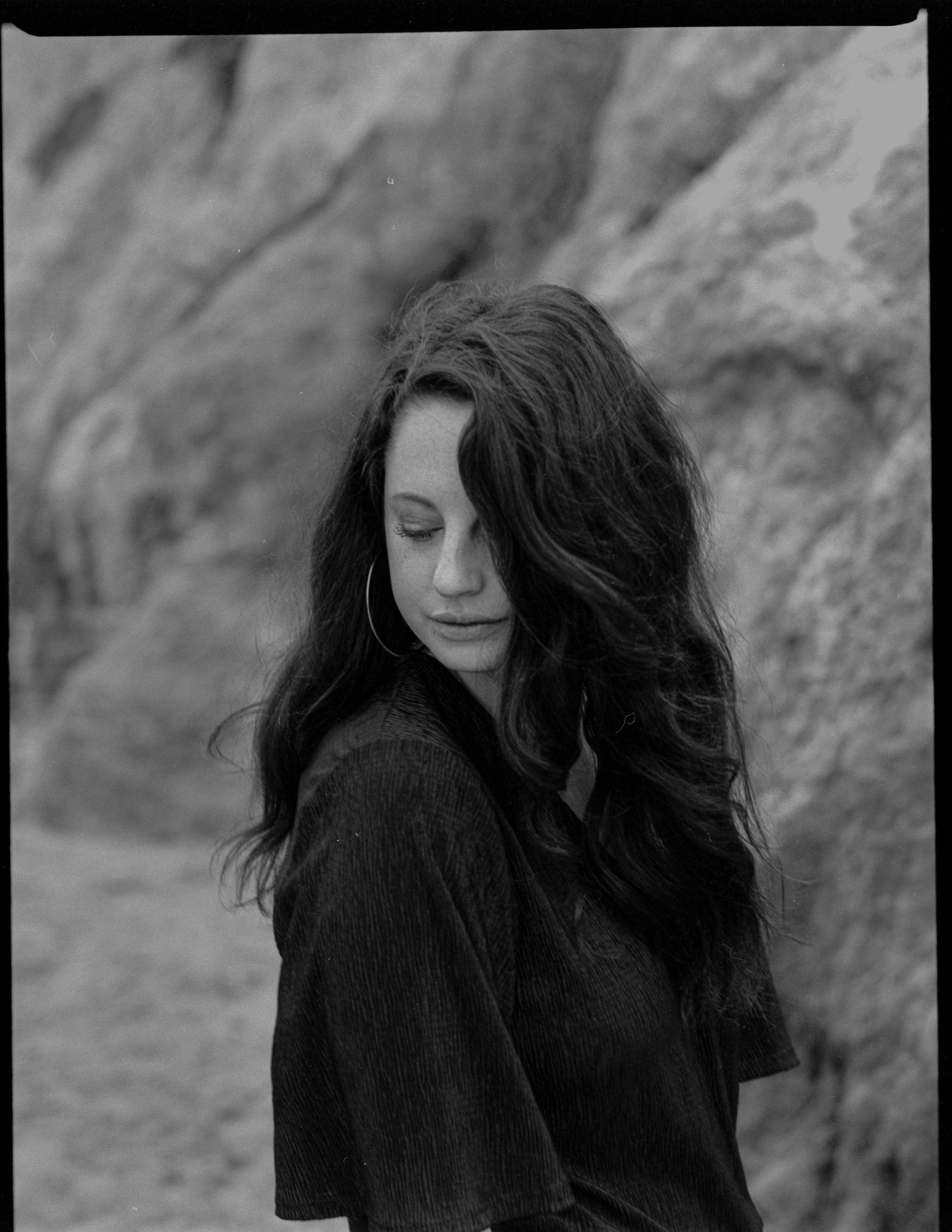 CONNECT WITH TINY DEATHS
photos / courtesy of artist
story / Vogue Giambri