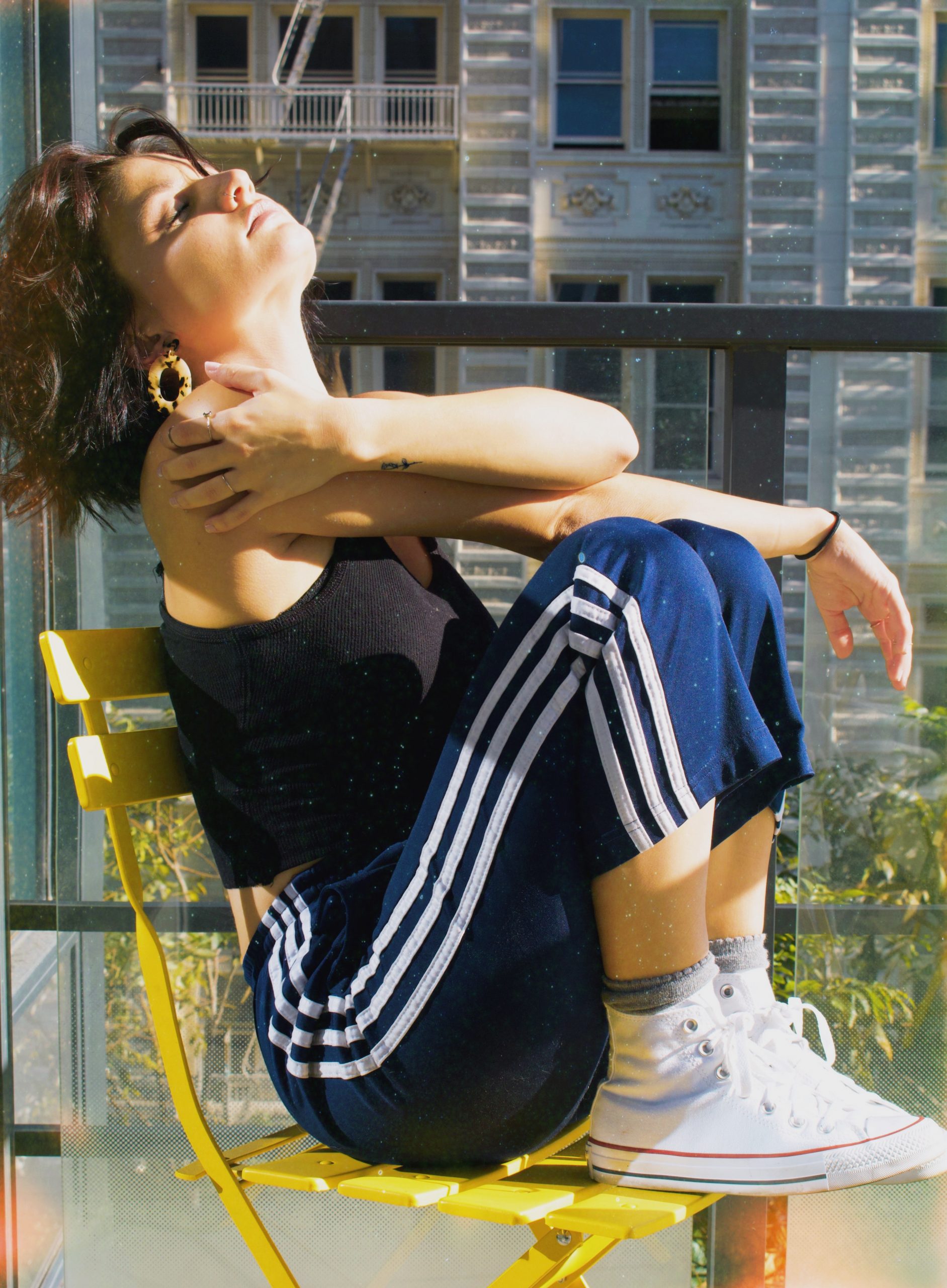 The LA-based singer-songwriter Laci Mercede's latest single "using you using me too" is out now and it is your new on-repeat song. Not only does Mercede have a smooth R&B inspired voice, but her lyrics are poetic and hit home with its dark truth's: "But I kinda like the pain of reminiscing." We've all been there. Especially during these lonely times. Her music makes us feel, makes us sing along, scat, move and cry to. We hear the artist's pain and love. Her history and her future. We're excited to see what comes next.
There's a music video out for the song and it is a lax, sexy vibe of a piece. The singer is lounging around a studio on a chaise lounge and glamming up in a backstage make-up mirror preparing for something. Maybe for another round of the using-love game. We got to talk to the R&B goddess about living in LA, music she listened to growing up, and writing "using you using me too."
Hey girl, how is your week going? Looking forward to anything?
My week has been quite nice so far. I've been in a lot of Zoom writing sessions, working on some new music, and had a couple photoshoots. Personally though, I'm excited to spend the holidays with my family. It's been harder to see family this past year with covid and all, so knowing we are all gonna get together is really exciting. I'm a busy bee but I'm also such a family girl.
Tell me about writing "Using You Using Me Too." What inspired it? Did a certain line come first? You have someone in mind when you sing this?
I wrote this song with my friend Gabby Neeley. We were relating on the fact that we were both in relationships that were feeling toxic, but somehow we couldn't leave them. We actually talked for a few hours about our situations and wanted to write a song about the mental tug of war knowing somethings not fully good for you, but also being comfortable and using one another for that comfort. I laid down the chords and we wrote the song really fast, probably because it was so fresh in our heads. My favorite line of the song is "but I kinda like the pain of reminiscing". My nostalgic ass.
What was it like shooting the music video? Where was it shot?
Trying to make a music video happen during covid was a real struggle, but I found this super cool downtown LA space and thought the brown/dark coloring of it all fit the mood of the song. We really made this video so last minute and it came together beautifully. I'm really proud of it. I think I spent most of the time making sure the edit was perfect… shout out to my girl Wolfe for killing that edit. I wanted something sleek and elegant to match the vibe of the song. I'd say we did that.
What do you think lead you to become a musician? Who are some of the musicians you listened to growing up?
When I was 10 years old, my brother passed away suddenly. That night I wrote my first song, well, it was more like a depressing poem, but that really started my journey with writing. I credit a lot of it to him. I never stopped writing, it sort of became my therapy after that. Overtime I think it just developed into songs. And since I grew up in a household that constantly played music, it felt right. I listened to Amy Winehouse, Stevie Wonder, The Beatles, Sly & The Family Stone…. all that shit. Literally sooo much music was around me. I think I just genuinely love music so much that I'd feel weird not being apart of it in some way. I feel grateful for my upbringing in that way a lot.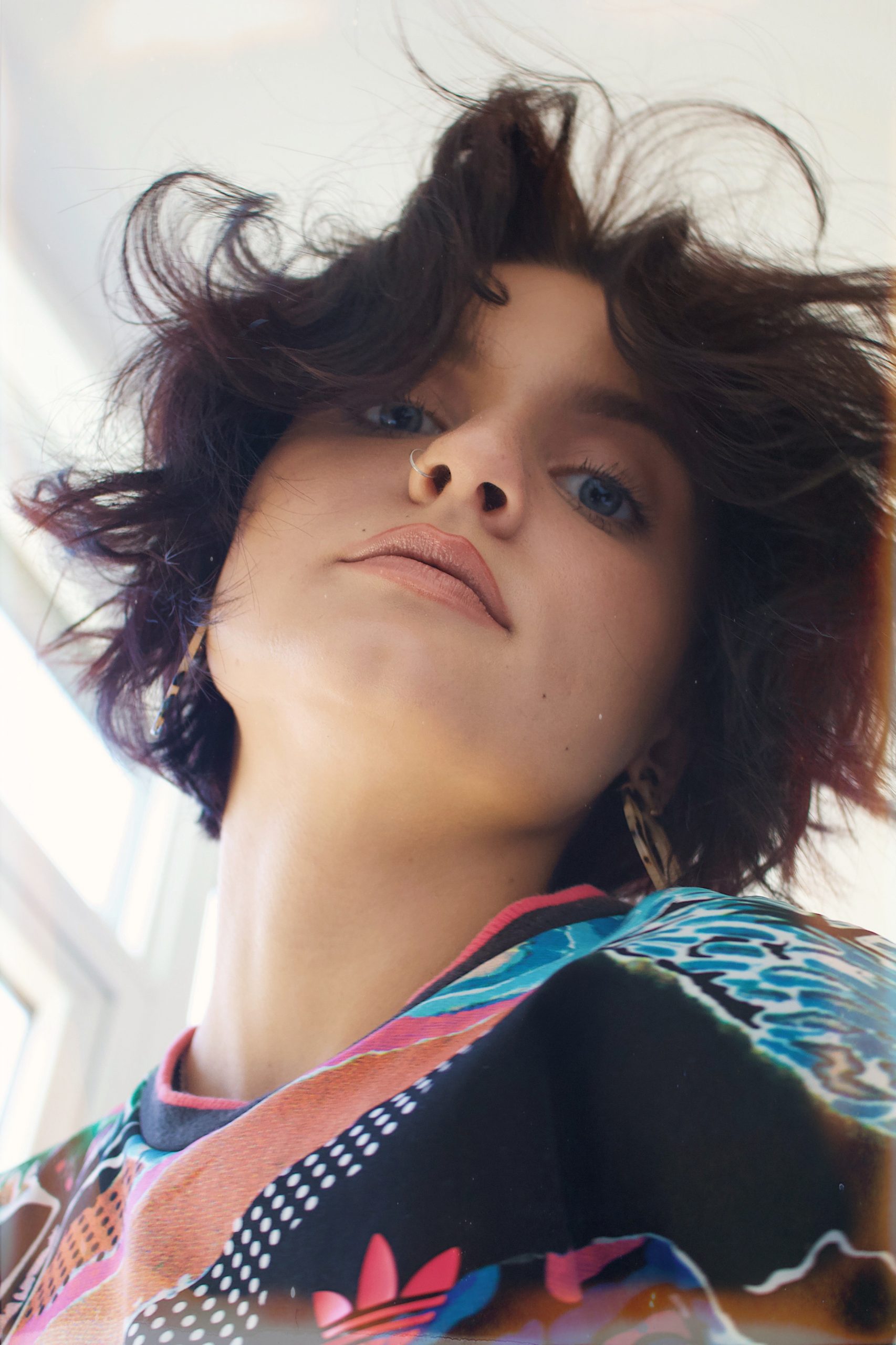 What's your favorite thing about being from LA and living in LA?
I'm actually originally from Texas, but I've lived in LA since I was 7 so I'm basically a native. My favorite thing about LA, well, California in general, is that you can experience so many different vibes here. You can go to the beach in the morning, and go to the snow a few hours later. There's areas for every type of person, LA is open-minded if you will. I just think it's so versatile. There are lots of possibilities here. You can feel it in the air.
What have you been getting into during quarantine?
With such a fast-paced life, I think it was the universe telling me to slow down and focus on my mental well being. Your mind needs constant attention and love, I hadn't been giving myself that. It's almost been a blessing because I got really into meditation, journaling, and going for walks outside by myself. I feel like a different person 9 months later. Truly. I feel so much more certain on what I want, who I am, what I'm about, all of that. Obviously I worked on a lot of music as well, but this years theme was personal growth.
Three words for how you are feeling right now:
Happy, open, creative.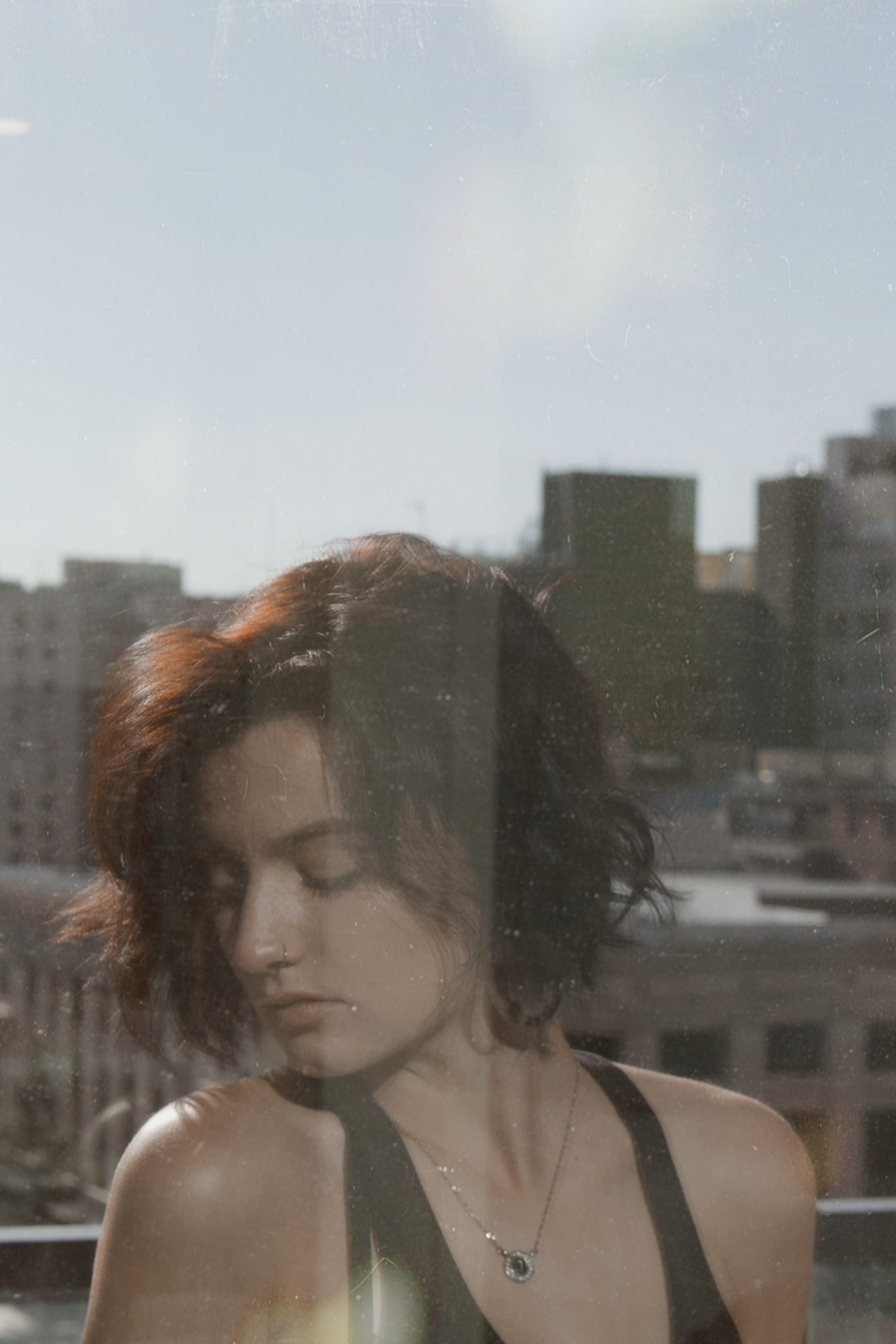 CONNECT WITH LACI MERCEDE
photos / Alyssa Steinacker
story / Vogue Giambri