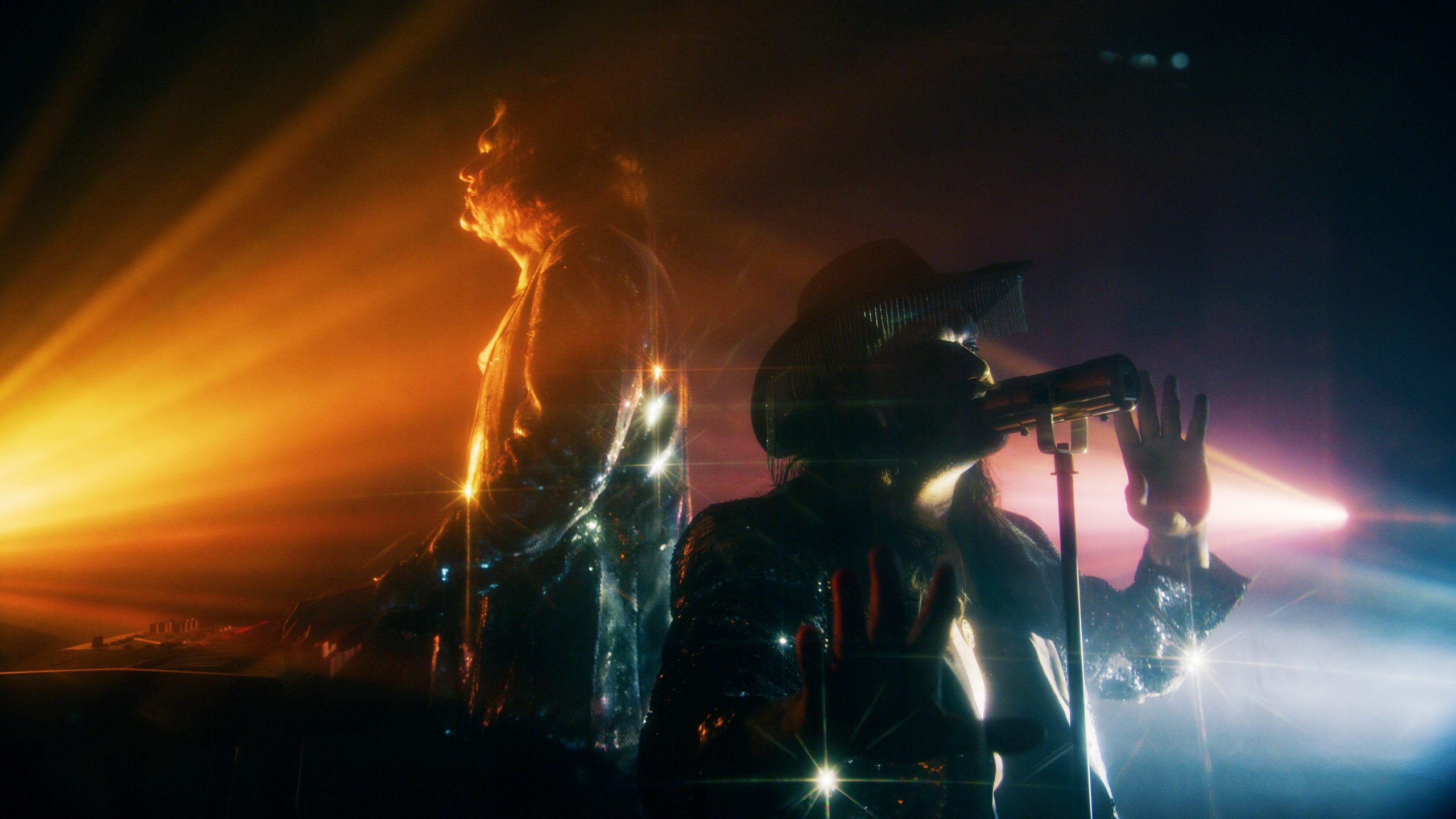 Our two favorite brothers, Ryan and Taylor Lawhon, from our new favorite band Mating Ritual, have dropped a music video for "The Bungalow" from their fourth album (part of their 5 albums in 5 years challenge). The energetic indie pop song was undoubtedly written before quarantine, and so instead of throwing a rager in their house, they've transformed it into a party of one. There is funk and jazz mixed with pool party pop all over this song and should be danced to. Even if it's by yourself.
The music video is starring dancer Easton Blake Payne who is serving us some major vibes. All the way from the bubble bathtub, the sun-soaked couch, and the outdoor pool, we follow the dancer through their lonesome dance party. Which is secretly what we've all been doing during quarantine. We got to talk to the family duo about making music together, writing "The Bungalow," and creating the music video.
What's it like making music with your brother? Have you always gotten along, even growing up?
I don't think there's ever been a point where we haven't "gotten along". That said, we weren't really friends until after high school. We were cordial, but he was my little brother and I was always weirdly focused on being cool, so I couldn't be seen with him since he was always dressed up like a Lord of the Rings character (and has yet to stop at age 28). It was silly and I quickly realized that and we've been best friends ever since. Musically, we're more like mirror twins than one fully functioning person. I can't do what he can do and vice versa, it's perfect.
How did you first get into music? 
Our mom has always put a high value on music in our lives, making it a point that everything we did had an accompanying soundtrack, and that has really framed how we view music. We attach music to places, experiences and even certain weather patterns. Taylor and I both starting playing music in our mid teens, him in high school orchestra and myself in church. I think we both learned a lot of what to do and not to do in our very different experiences.
What sparked "The Bungalow?" What was the writing process like?
We wrote the Bungalow pre-pandemic, when we were throwing little house parties semi regularly. I had just moved into a place that's very old and set-up decently enough for parties, with a bunch of little quirks and that you'd expect from a hundred year old house. We started with the bass line and wanted something playful to bounce off lyrically, and I just started singing joke lyrics about my house (a craftsman btw, not a bungalow) and we realized we could center the song and by extension, the album, around a sarcastic semi-fictional party at an old house that makes you ultra chill.
How did the collaboration of the music video come about? Where did the concept come from?
We had a very different original concept for the video, but the pandemic threw out any chance of throwing the actual bungalow party. We partnered with our favorite director Justen Hernandez, who we've worked with on a few things in the past, and he essentially came up with a party for one kind of thing. Since we were (and still are) doing that pretty much every night, it felt like the most natural visual accompaniment for the song. Justen brought in choreographer Melissa Schade and dancer Easton Blake Payne, who both really went above and beyond, and it became so much more than just a party for one, a real emotional release for dealing with lonely pandemic life.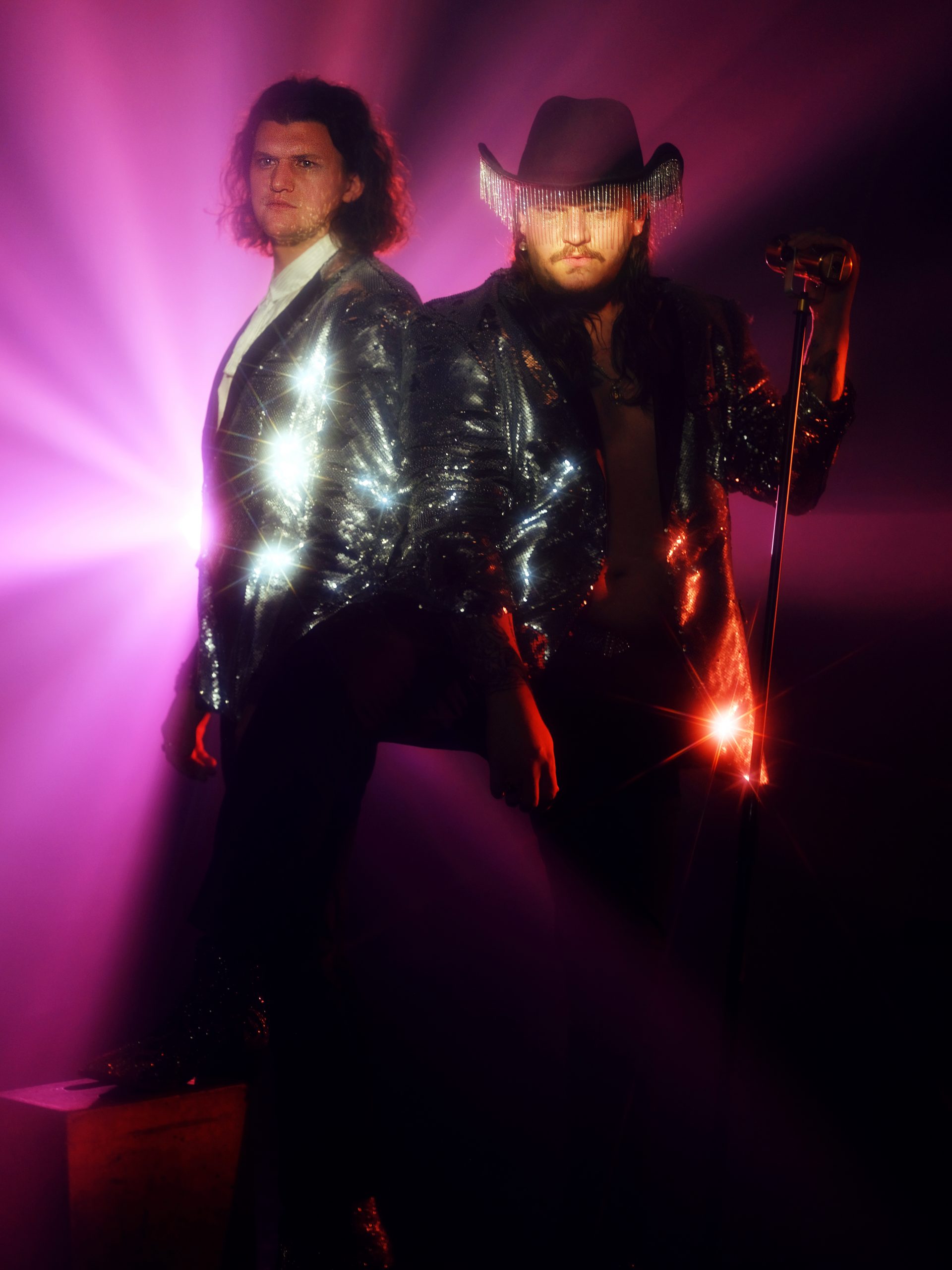 Dream place to have a concert?
Any place where I can stage dive into a well heated pool, and return to stage safely.
What are you looking forward to in the new year?
We're starting something we're calling Mating Ritual Monday's – the first Monday of every month we're going to premiere a new single and limited merch drop, with a live cocktail hour with performances, interviews and a few other treats, culminating in our fifth album (in five years) in October. Since we don't know when we'll be able to tour again, we didn't want to sit on our hands for 10 months, and we thought this could be a fun release-songs-as-they're-completed kind of thing, instead of the normal album roll out.
CONNECT WITH MATING RITUAL
INSTAGRAM // SPOTIFY // YOUTUBE
photos / Kelsey Talton
story / Vogue Giambri