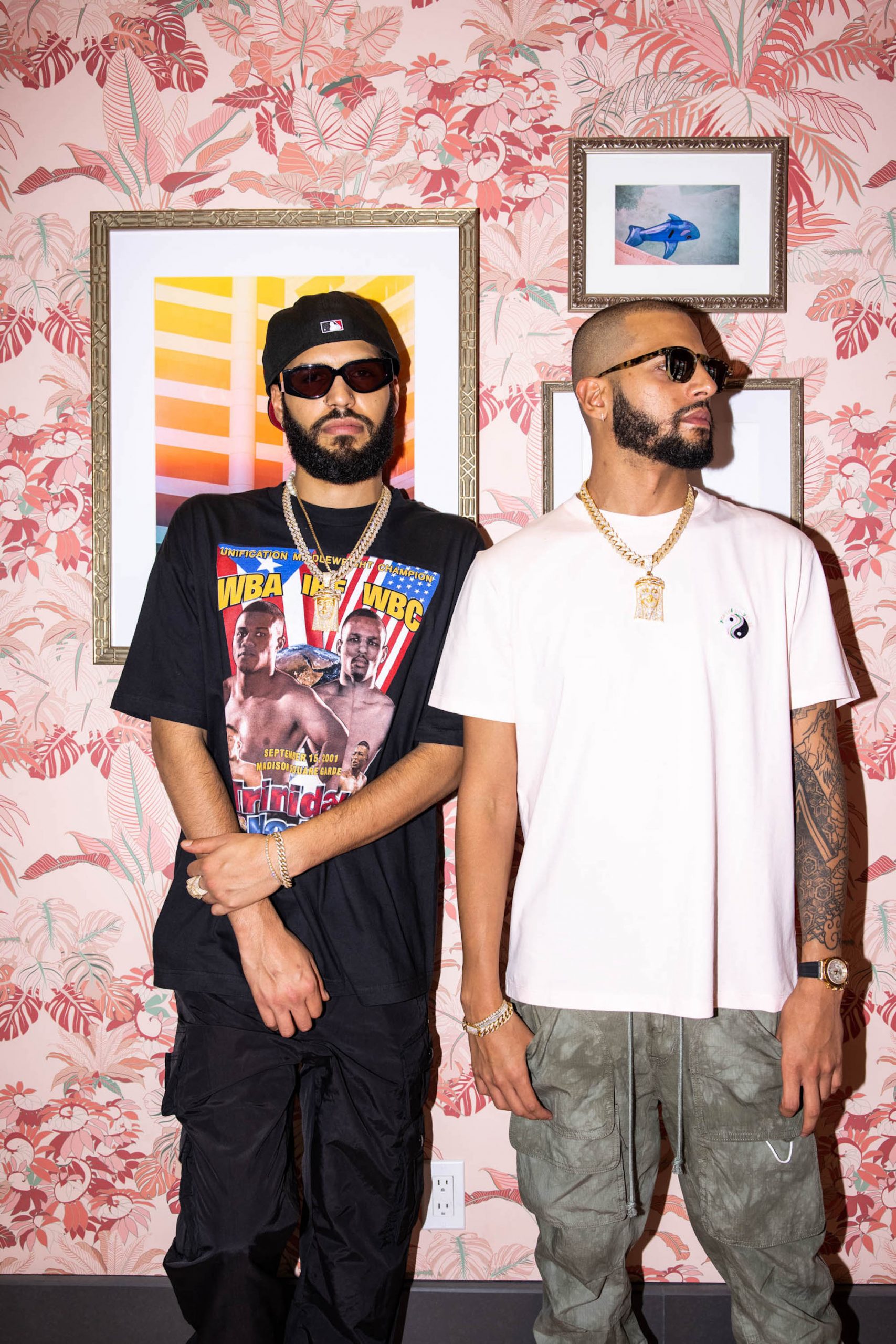 They definitely don't need a lot of introduction. The Martinez Brothers are an American duo of DJs, music producers, and remixers from the New York borough of The Bronx, made up of brothers Chris and Steven Martinez.
We could say that they are two of the artists who you'll hear the loudest when it comes to house and techno. This time we talked to them about P.A.P, a very catchy track with which they approach Latin and urban rhythms, something they consider a natural route because of their Puerto Rican origins.
P.A.P is your new single that fuses a bit of reggaeton, a bit of house, percussion, and Latin rhythms. What led you guys to want to mix these genres? Was it planned or did it arise spontaneously?
We initially met Fuego, Sky and Luyo in the studio in LA for a session and we immediately clicked there and this is how this collaboration started and was our first step towards working with Reggaeton artists.  When it happened we knew that we had created something quite unique and this felt like a natural direction for us to move towards especially with our Puerto Rican roots. We felt we could stand out here amongst other dance music DJ's and we had found our niche.
Let's talk about the music video for P.A.P. When you look at it, it feels very fun and relaxed. It feels like you had a good time. Am I right?
We had an amazing time at the shoot. Our friends at Space, Miami opened their doors to us and we took over the whole club for a day long shoot. So many of our friends pulled up – Luyo, Randy, Phantom and so many more. The bar was open.  People were genuinely having a good time.   
House music is a staple of most clubs, how have things been handled during the pandemic, in which the nightclubs have remained closed? What platforms have you used to stay active and in contact with your followers?
We remained connected mostly through Instagram but we didn't do too many things online.  We did one livestream right at the beginning of the pandemic last April which is where we played PAP first and where is was ripped and went viral for a minute.   We made a lot of music though and we released music. We felt that was the best way to connect with our fans rather than through live streams.  Our song "Let It Go" was licensed by Defected and that went to another level. In the UK we were on the national daytime radio (Radio 1) and there was mad buzz about that one. We remixed the NY Dominican rapper "Dominicana" and a song from Aluna's album featuring Kaytranada. We have so much music right now in the stash ready to go.  Can't wait to share with y'all!
"Everyone Knows" has been the launching pad for P.A.P. Why is that? Could it be considered a statement against the prevailing marketing system in the industry?
We shared the track with some more traditional dance labels and there wasn't immediate pickup on it. With our boy Moody his label Everyone Knows, he immediately got it and understood how important this record was culturally and how it could also help us to cross over into the Latin music market as well as it being a global dance record. For us this has been a whole new way of approaching a marketing campaign.  YouTube and the music video was a key part of the campaign right from the get. We've never worked like that before but it really hit the right places.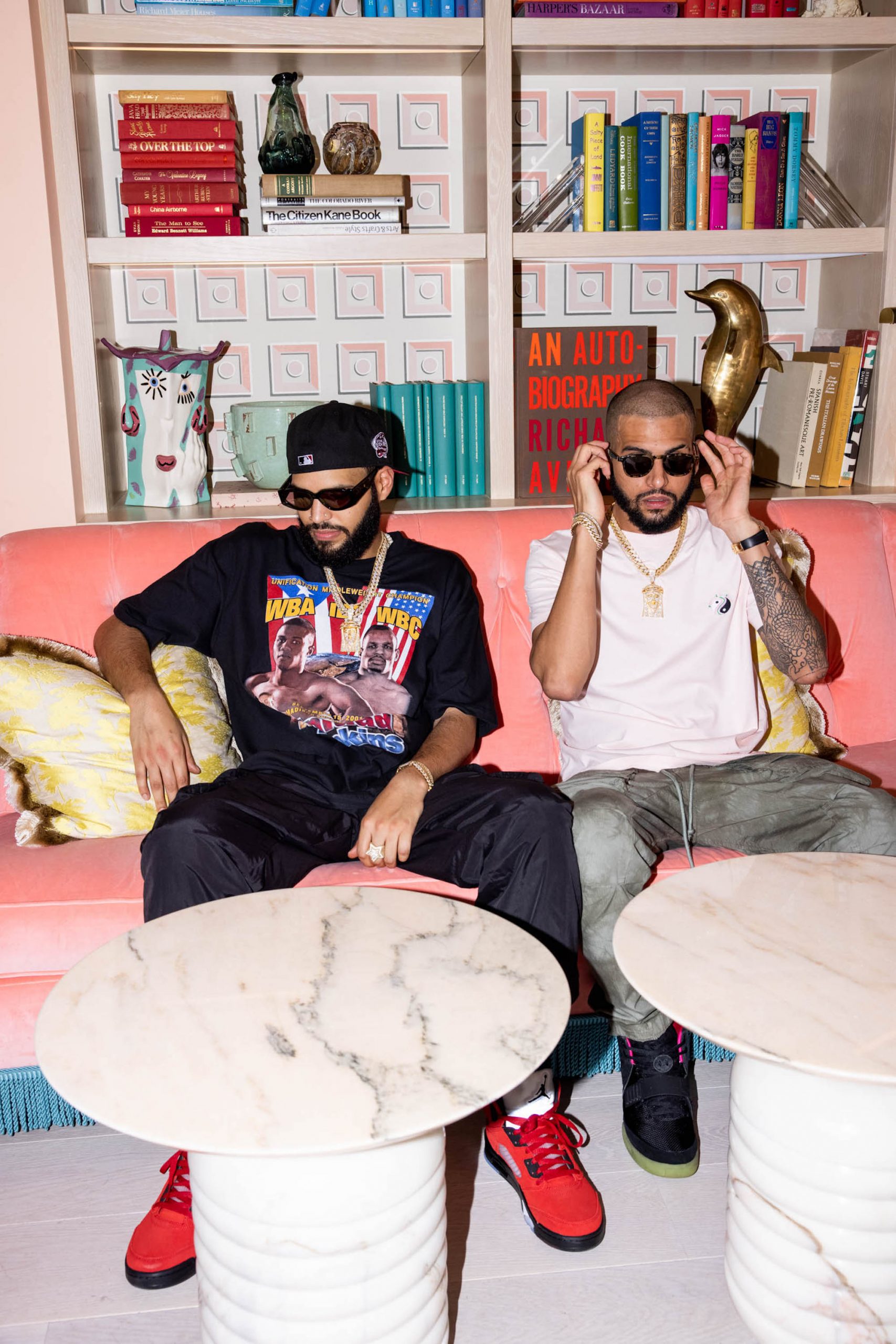 With so much time in the music industry, so many important collaborations, so many successes, what do you think has changed? What were you looking for before and what are you looking for now, With "Everyone knows"?
We were looking for a label that understood dance music but also understands pop music and how to crossover from one genre to another. Moody comes from the dance music world so he really understands that side of the business and he knows who we are there but he also works with rappers, pop artists etc and it was really important for us to have that kind of alternative approach to marketing.
What's next for The Martínez Brothers?
We have so much music in the stash right night and now we want to make an album.  We have a song coming out on Randy's album that we produced. We're shooting the video in a few weeks. We have a song with Ms Nina & MC Buzz, a track with Gordo and Rema and much much more.
Finally, what do the "Martínez Brothers" say today to the children who were Steve and Chris many years ago in The Bronx?
Stay true to yourself, work hard, be kind to others, trust God
CONNECT WITH THE MARTINEZ BROTHERS
photos / courtesy of Everybody Knows
story / Mariana Gonzalez