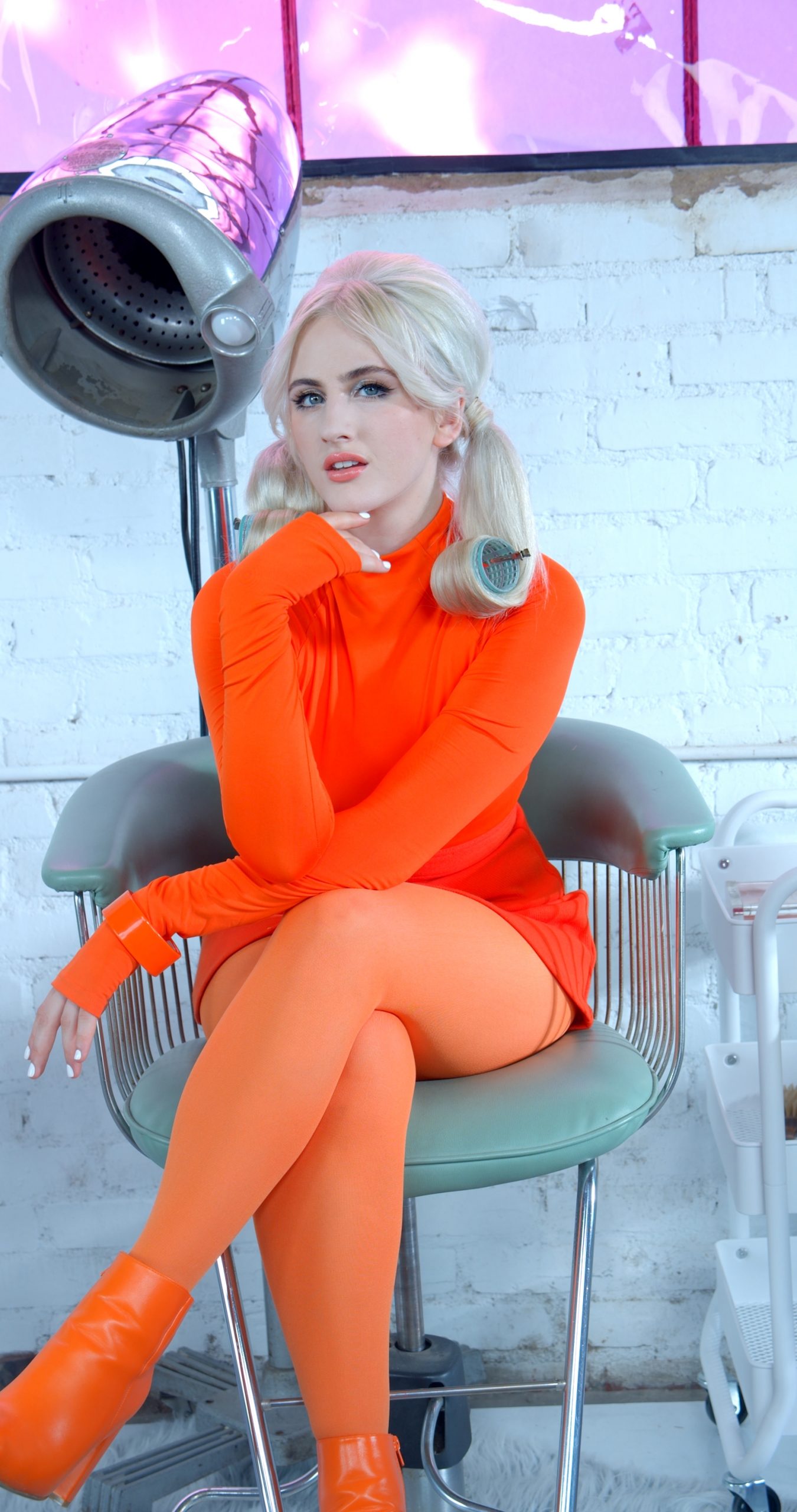 Nova Miller is a talent that must not go unrecognized.
This Sweden-born powerhouse of a singer, songwriter, dancer, actress, and multi-instrumentalist has made a name for herself – both through her discography and her prevalent online presence.
Growing up in a musical family, Nova was immersed into the arts, and by the age of twelve, she was discovered in a Stockholm dance school. After being signed for a music career at age fourteen, she began releasing tracks that would carry her to fame.
Overtime, she has released a multitude of singles and an EP. Her music is bubbly and interwoven with elements of 60's charm and charisma, a vintage style that sets her apart from the rest.
While Nova has garnered a substantial fan base over YouTube with her musical covers, she is now considered TikTok royalty, as her musical riffs have racked millions of views. likes, and comments.
Her newest release, "Mi Amor," is one for the charts. Poppy, upbeat, tactfully mixed, and beautifully vocalized, it is the perfect song. Today, she releases her newest music video for the song.
Ladygunn had the pleasure of talking to Nova about her career, her new song, and her aspirations as an artist.
How are you? How have you been doing amidst the quarantine? 
I'm doing well and feeling blessed thank you Ladygunn. I feel like I am still adjusting though. It's been a big challenge to not be able to play live shows or see my family but hey the world has bigger problems and I just want to do my part to make people smile and stay positive. The good thing is I've had a lot of time to connect with my fans on Twitter, TikTok, and Instagram. They are my family. Even though we a big family, we find time to talk everyday lol 
Being a songwriter, dancer, actress, and multi-instrumentalist, what art form (whether that be acting, music, dance) is the most expressive for you? 
I'd say right now songwriting is the most expressive for me but it changes all the time. Being able to sit down with my guitar or piano in my room and just say what I wanna say is what's kept me stable lately. That's why my upcoming EP is called 'The Passion' because music is everything for me and my fans. They are 'The Passion'. I am always asking them what they think during the writing process, it's very collaborative. 
You have lived a life in the spotlight, being discovered at age twelve, releasing several singles and an EP, performing for the Crown Princess of Sweden, and now emerging as a prevalent TikTok presence. How have you stayed grounded throughout your career? 
Staying grounded comes natural to me since I'm Swedish and it's part of the culture. Then I think it's because I have an amazing team and I surround myself with great people that have been there for me from the start. I dream big but equally, I have a big grateful heart and don't take a moment for granted. I get to do really amazing things, at 18, for example, I sang the national anthem at the Staples Center to a sold-out crowd. Justin Bieber gave me a little wave while I was on stage how cool is that! So gratitude is the key to being grounded.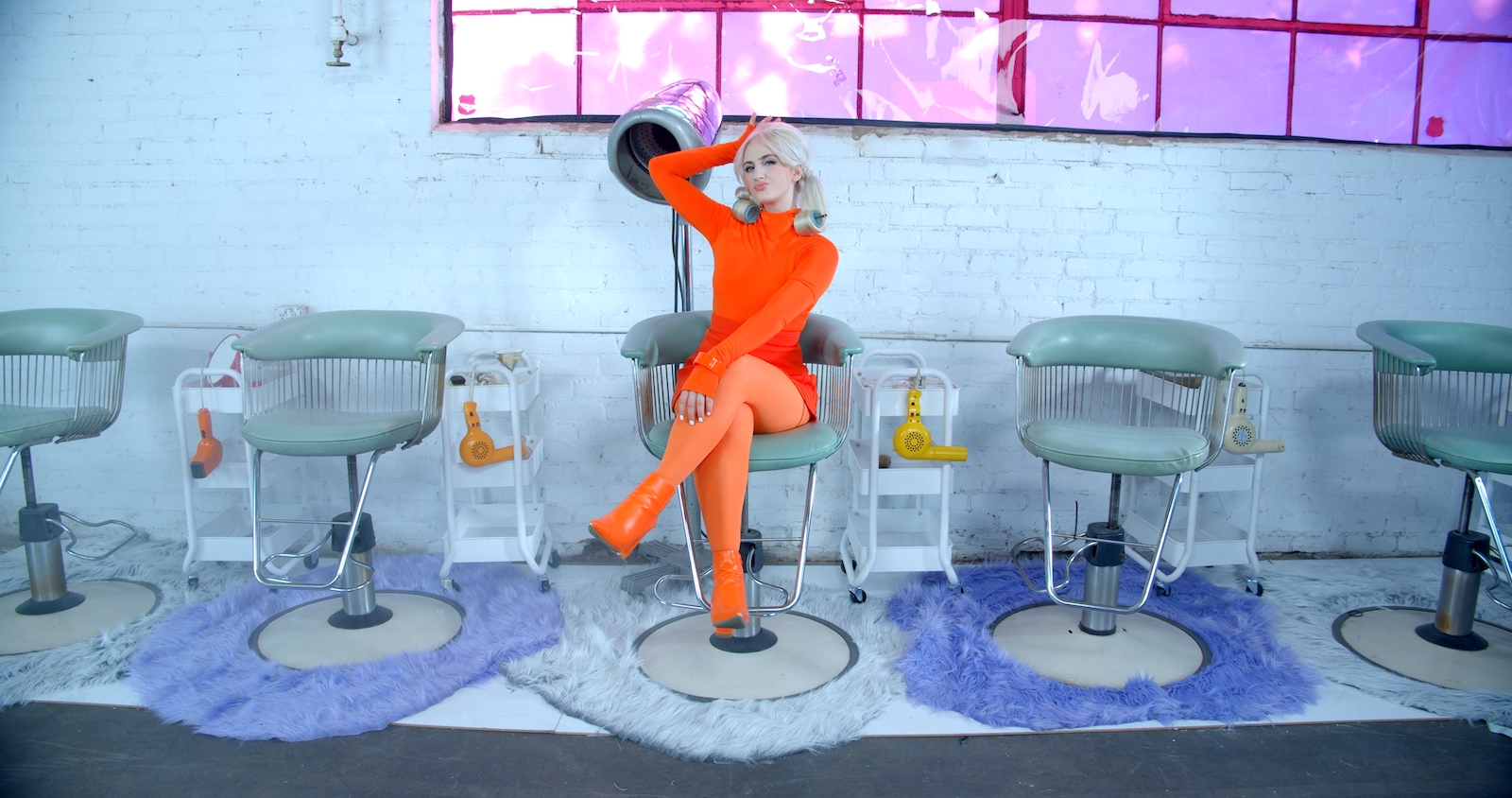 What has been the most difficult aspect of being in the spotlight? 
It has been challenging to be a young new female artist, you get constantly underestimated and it wasn't until I turned 18 that people actually started taking me seriously. 
What has been the most pivotal moment in your career? 
Moving to the US at 17 to sign a record deal like wow – but beyond that when my fans make me videos, like on my birthday. It's really all about my Novanation, my Nova army. 
Your newest single, "Mi Amor," is tuneful, upbeat, and a fantastic hit. What was the creative process behind it? 
Thank you! I was in Sweden for the holidays and I was just listening to ABBA and old school Mariah Carey. I wanted something uptempo, confident, and transformative. Something that makes you feel like you're 100% that bitch. (love u Lizzo) It's all about glowing up and becoming the best version of yourself! We all know success is the best revenge as my manager, Lolene says.
What musicians/artists do you look up to? Who did you look up to most as a child? 
I look up to the iconic vocalists. I am all about vocals head over to my Tik Tok and you'll see what's up! I've always been obsessed with Mariah, Whitney, Christina. Honestly besides those women, growing up I was really inspired by my family. My parents are professional musicians. They always encouraged me to play instruments and listen to music which I'm so so thankful for. 
Where do you wish to be in 10 years? 
In ten years I'll be 29??!!? That's mental. I wish to still be growing, learning, getting better at what I do, and having fun. I wish to be happy and proud of the albums and art I've made. I really hope I'm at a place where I can give back to my family and to the people that worked so hard with me. (and some Grammys and sold-out world tours wouldn't hurt)
What is next for you in terms of music and all-around art?
The music video for my song "Mi Amor" is next on the list! I have merch coming so stay tuned for that and of course, my EP!! I'm soo excited for my fans to have a full project to listen to, I love it so much hope you guys will too. It's the fruit I bear – my 'Passion fruit!' Ok, I'll stop now.
CONNECT WITH NOVA
TWITTER // INSTAGRAM // SPOTIFY
photos / courtesy of artist
story / Taylor Thompson