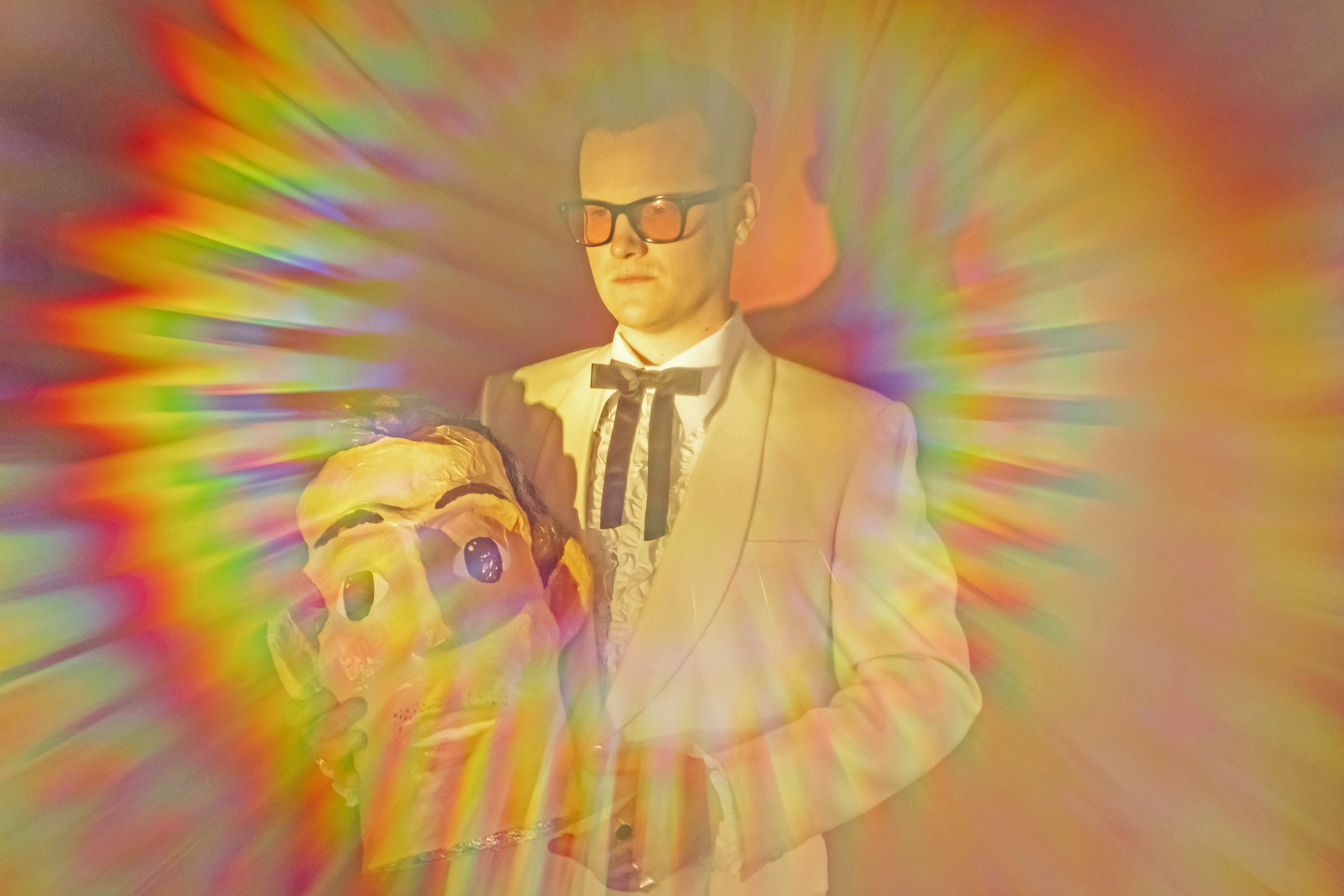 Los Angeles seems, to many, an alien organism that feeds off of fabricated stats and fake tanner. While this isn't not true, it grows bigger and stronger by the day from its primary supplement… fixation. But fixation can be as redemptive as it is debilitating, depending on where it's leaning.
"In another life, maybe somewhere nice, we can see all of the colors shine without the hype."
Brian Stanley sings in "Pretty Lights", the undeniably dance-tastic single from The Mad Ones. Gloss wrapped and delivered directly from the resplendent 80's, you can almost feel yourself stepping into Michael J. Fox's snug Guess blue jeans and white Nikes, hopping onto your hover board. (Collective sigh in remembering the supremely imagined future). All the more reason we need songs like this, to let us resonate on that frequency, if not for three and a half minutes.
And speaking of buzzing frequency, the music video, created by Rob Fidel, is the synergistic expression of this escape. Ever been on the Black Hole at Wet n' Wild?? Theme park, not browser history. Forgive me, my Florida is showing, but if you have, you will be recalled to that thrill ride while watching Fidel's animation. An altruistic alien finding his footing in the disconcerting spheres of human interaction while a guitar solo reminiscent of Bad, further justifies the indulgence, un-ironically Stanley adds, to the era of Juno synths and shoulder pads.
We caught up with Brian to learn about the funner side of fixation…
Love the video for "Pretty Lights". Can you tell me about the animator a little? Was it a collaborative effort as far as themes behind the animation and mood of the video?
Rob Fidel is an incredibly talented animator and musician who I was introduced to through a friend. He animated the 'Human Beings' video titles and I quickly realized we needed to continue working together. The original idea for the video was to be shot with humans in a gymnasium before Covid-19 hit. The general concept of the video was created by photographer/director Emma Jenkinsen and myself. We wanted the theme to be a mix between the 1980's high school movie cliches and aliens. Almost like an episode of Undercover Boss, but the Alien is the boss.
With music videos, there is always the choice of featuring the band or leaving that a total mystery. Is something you consider with every music video? A conscious decision or is it dictated by what works best for each particular song?
I prefer to stay out of the videos but that really depends on the concept and if it makes sense for me to be in them or not. Generally, I like the idea of a music video to be a little different than the original song concept and to use actors instead of myself.
"Pretty Lights" feels very LA centric. Even the word 'star' infers the resplendence you sing about. Is this assumption correct? Was it based on things you observed over time or was there a specific incident that engendered a reaction?
I think it stems from a mixture of living in LA and social media. While parts of the song are very LA centric, the overall theme is more about the ups and downs of success in anyone's life. I find that I can go down a rabbit hole of comparing myself to other people's lives or careers, when many times those life depictions may not be accurate. We are all on our own journey that's going to unfold in different ways. The bridge of the song is the thesis. ("In another life, maybe somewhere nice, we can see all of the colors shine without the hype.")
What is your relationship to Los Angeles as far as how long have you lived here? At what distance (safe or not) do you keep the shiny beast at bay?
I've lived in LA for fifteen years. Growing up in the Midwest and East coast I've always been drawn to Los Angeles and California as a whole. I decided I wanted to live here when I was five years old. I've also been very fortunate to cultivate an incredibly loving and talented group of friends who encourage my creativity every day. I think when you find that, it doesn't matter where you live, although you can't beat this weather!
The production of "Pretty Lights" is remarkable! Can you describe the process you take with the songwriting and recording as a band and with any producers?
I wrote and produced the song and most of the EP in my home studio. I had these demos lying around and was waiting for some producer to magically appear, and when that didn't happen I decided to just do it myself. I'm not the savviest engineer so I had to rely on my ear, and if I liked what I heard, it made the cut. The Mad Ones is really just me in a room writing songs to the end credits of "The Breakfast Club."
Thank heavens for an unabashed guitar solo moment. Hell, why not two! Love the "Bad" sound and style of the solo as well. With music today, an indulgent guitar solo can almost polarize an audience as irony has seemed to work its way into just about everything. What are your feelings towards the guitar gods these days and the decision to go there?
At a very young age, I was super impressed by the guitar solos of the 1980s. I've never been one to shred like that (much respect!) but have always wanted a solo in one of my songs. I asked my friend Alex Feder to go nuts during the instrumental section and that's what you hear. I didn't want it to be ironic, rather just a nod to my childhood influences and love for 80's metal. I think we need more solos in current pop music, that shit sounds fun!
Has there been one album or piece of art that has kept you inspired during the last few months? If so, what would you ask them if you were quarantined with them?
I've been reading Mason Currey's "Daily Rituals: How Artists Work." Between all of these artists, philosophers, and composers the one constant is the copious amounts of alcohol they consume and still remain productive. My question would be, " Dude, how did you drink an entire bottle of Brandy and still manage to wake up at 6 am?"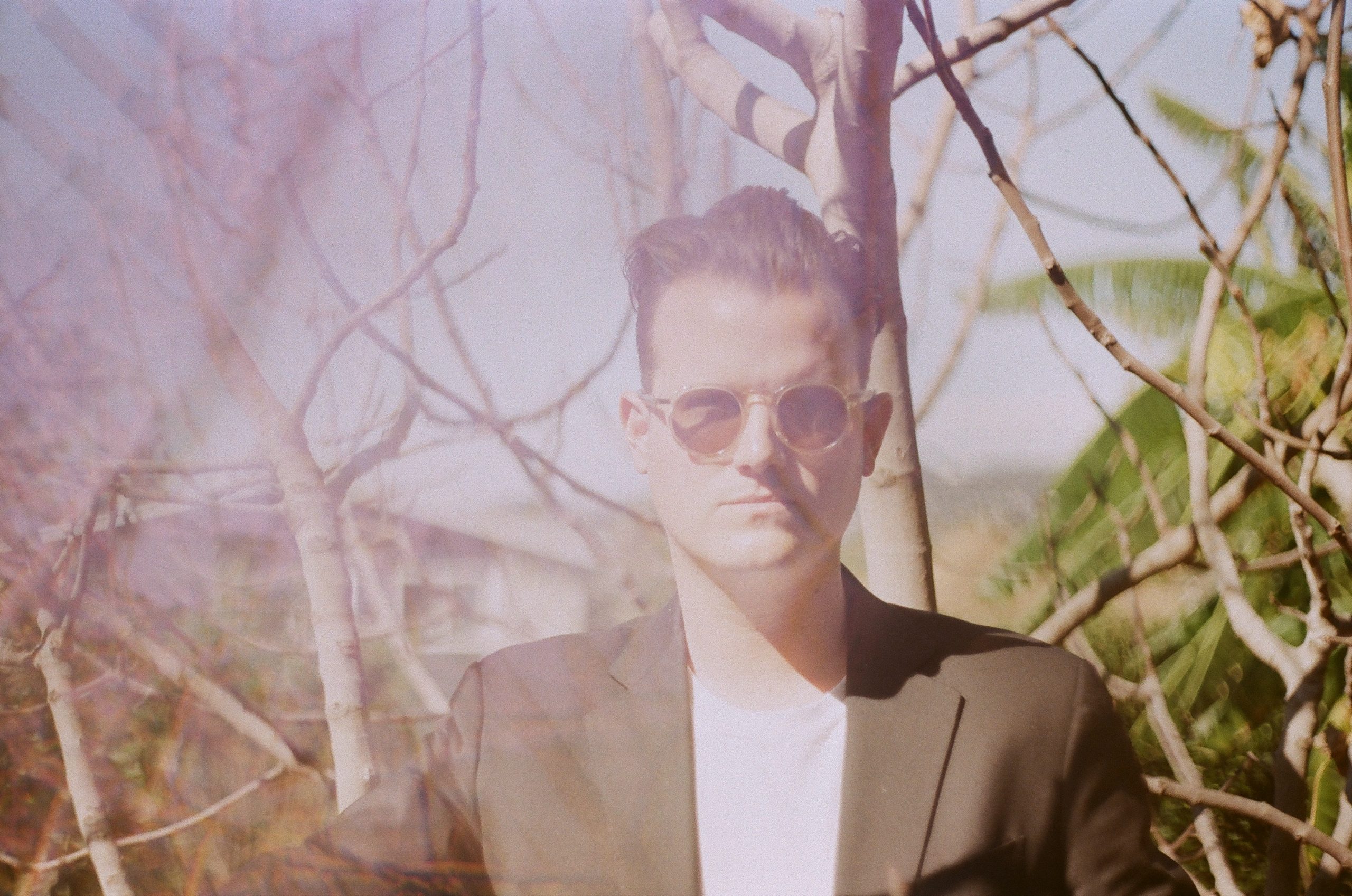 CONNECT WITH THE MAD ONES
photos / courtesy of the artist
story / Chris Hess