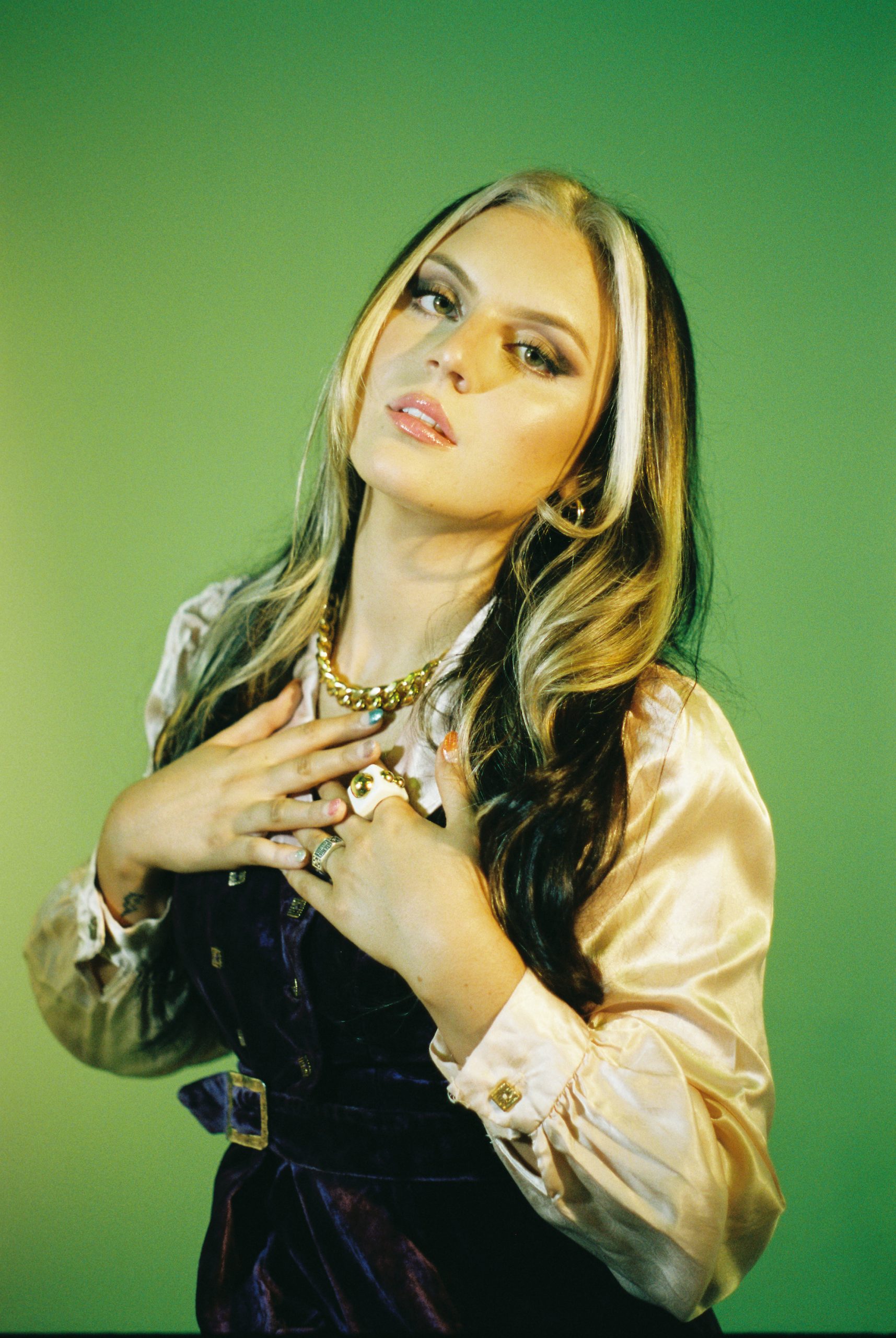 Stefani Colvin's musical journey has been very fast and interesting. She has been making music since she was 19 years old and so far she has released more than 10 songs. She has gone viral on tik tok and has even run a growing fashion business. "I am so young and am constantly growing and learning life lessons every day. Whether it is music or nothing to do with music there is always a pattern of growth and self-improvement I try to make a priority in my life", said.
Between youth and extravagance, there are dark musical nuances that are what makes Colvin someone special because in general terms the tone of her voice is what defines her style. In this conversation, we were able to learn about her aspirations in the world of music and fashion.
Stef how has your musical career been so far? You are very young and started released music in 2019. We could say things are going very fast for you.
My career has been great! I am a 3 and a little impatient but I have learned that this does not happen on my timing and all I can do is work hard and keep doing what I do best. I released my first project in 2019 at 19 and saw some really cool success with playlisting which I was so grateful for. I have been releasing consistently since. Looking from a bird's eye view things have been going fast! I am constantly striving and waiting for the next thing.
We know you have been involved in music since a very young age, but can you remember the exact moment when you say "Ok, I have to do my own music"? 
I remember being a junior in highschool and all my friends were applying to college (as was I) but I was coming to Nashville every other weekend to write and work. I didn't want to go to college but I wasn't sure what my next step was. I was having this meeting with this old radio guy and he was like why don't you consider this as a real career? That moment was when the light bulb in my head went off and I was like… why don't I? My parents were also super encouraging. At first it was a gap year but even before I officially moved it became a long term thing. It was when I started to write pop music where I was like, I will never do anything else again.
When I first heard "Sicc" I could found some peculiar sounds that reminded me of Nancy Sinatra, Lorde, and also Lana del Rey, this was a general feeling through the rest of your songs. Do you like having a particular style or rather try different sounds?
I like to have both- I think my style is just having a specific tone to my voice, I for sure like staying in my lower register bringing out the raspy jazzy parts. Of course I go up into my upper register but I try to keep it airy. I used to be a belter but I lose a lot of tone quality when I do that. I love any of the sounds that sound quirky, different, and have darker undertones. My producer knows that and at this point he knows the direction I like to go.
What does Stefani Colvin sing to?
I sing to everything- right now it's Kacey Musgraves new album- star crossed.
Of all the ones you have released, what is your favorite song so far and why?
I really love switch and here's what we're not gonna do!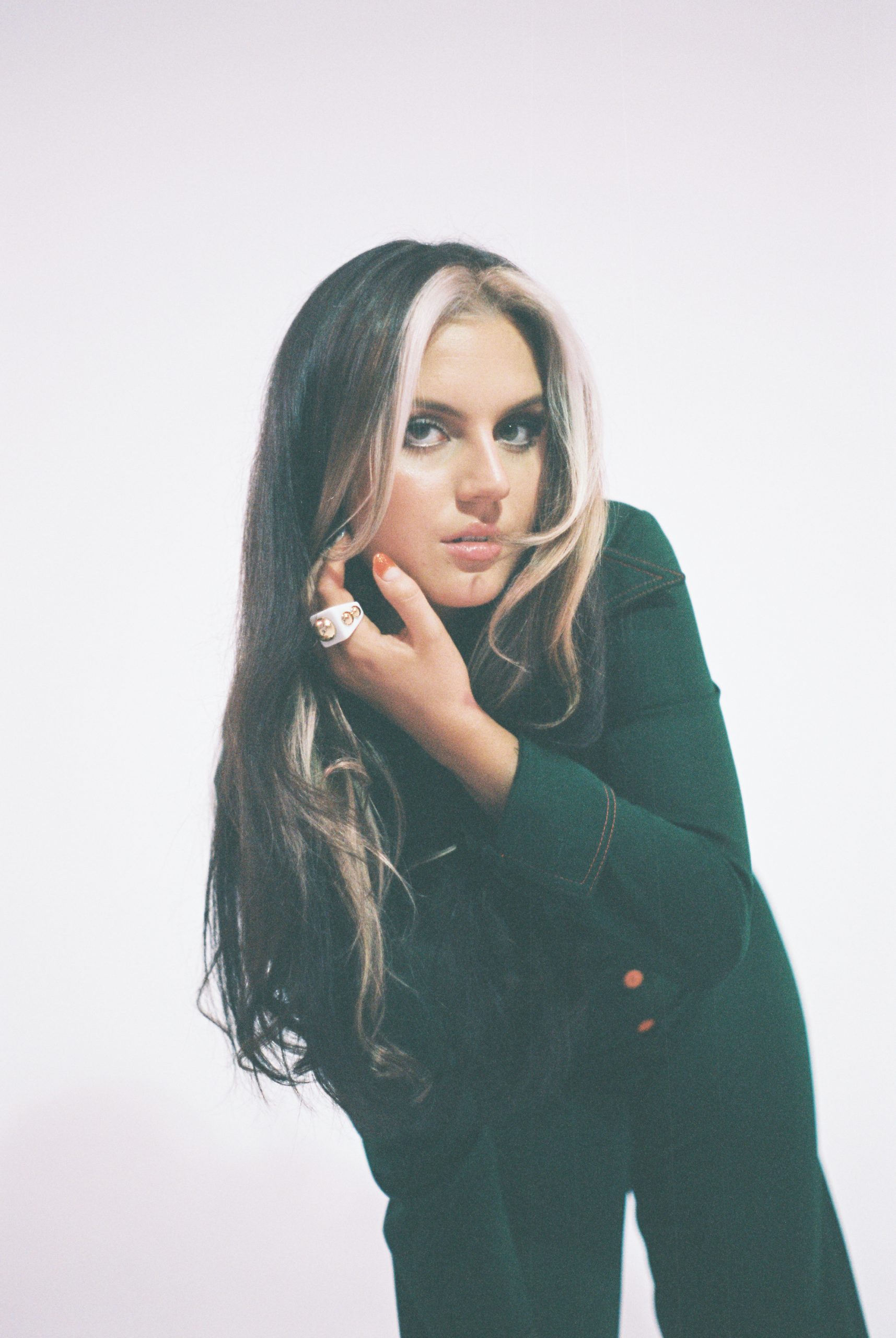 In an interview, you said your music is a part of the new generation of pop. Could conceptualize this affirmation?
There is a sound that is appealing to the gen z audience; me being a part of gen z I think I am aware of that in the pop culture scene. They like trendy stuff but they also really like unique sounding stuff and will snuff you out if you are not being authentic. I think my sound is just enough trendy as it is unique to who I am as an artist.
What are your expectations with music? What do you want to achieve?
I have very high expectations and goals I will achieve- I say will because I just feel in my body I have been destined for something larger than myself my whole life. I have the work ethic and attitude to back up any goals I have or want to achieve. So with this mindset, I see myself headlining major festivals, selling out world tours, and winning grammys. In my later years of life when I'm settled down with a family I want to be a creative director of a label and start my own to help other artists. As much as I am obsessed with the creative side; I am equally in love with the business side which creates a perfect storm for me.
Can you tell us a bit about your latest releases? Is there a common thread between the latest singles or do you try to differentiate very well each song from the previous one?
Sicc is just a fun take on hookup culture. The girl singing it is tired of f*ckboys so she just steals their clothes instead of being with them. It's not a super deep song, just something fun I wrote with my friends as we were hanging out. I am very much a conceptual artist; that being said, sicc is a fun single for the summer and will not be a part of my next EP.
You also have this businesswoman side with fashion. How is that going and how do you manage both the musical and the fashion side?
It is going great! Last year really took off for me using tik tok to promote my depop which now has over 36,000 followers and just the market itself. Everyone was staying home so the sales were outrageous. I was doing 50-100 packages a week for a few months. It is hard to balance both. I have a lot of friends in music and they are like ah I am so busy I have to make a music tik tok and post on social media, and I am like no… I am busy! I run a full time business every day while also finding the time to self promote that business and also self promoting my music across multiple social media platforms. It is quite exhausting but I like to stay busy and make money. I am a 3 can you tell?
Can you name 5 things people don't know about you?
I am a pretty open book but lemme spit some fun facts
My biggest fears are heights and getting kidnapped. I literally will get weak in my knees looking over a balcony, I low key black out when I see a skydiving video on tiktok I scroll Immediately, that being said I would skydive for no amount of money.
I am obsessed with pasta and bread. I love outback because I eat two loaves of their bread every time I have the most particular food requests but I like what I like I grew up a competitive horseback rider and had 5 horses I am obsessed with mid century modern, my house is all items from that era which contradicts my fashion style because it's the 90s/00s.
Any advice or mantra you live by you'd want to share?
Don't become a part of the problem, be a part of the solution
Don't speak on emotion give yourself time and space to speak with a clear head and tongue.
CONNECT WITH STEF
INSTAGRAM // TIKTOK // SPOTIFY
photos / courtesy of the artist
story / Mariana Gonzalez