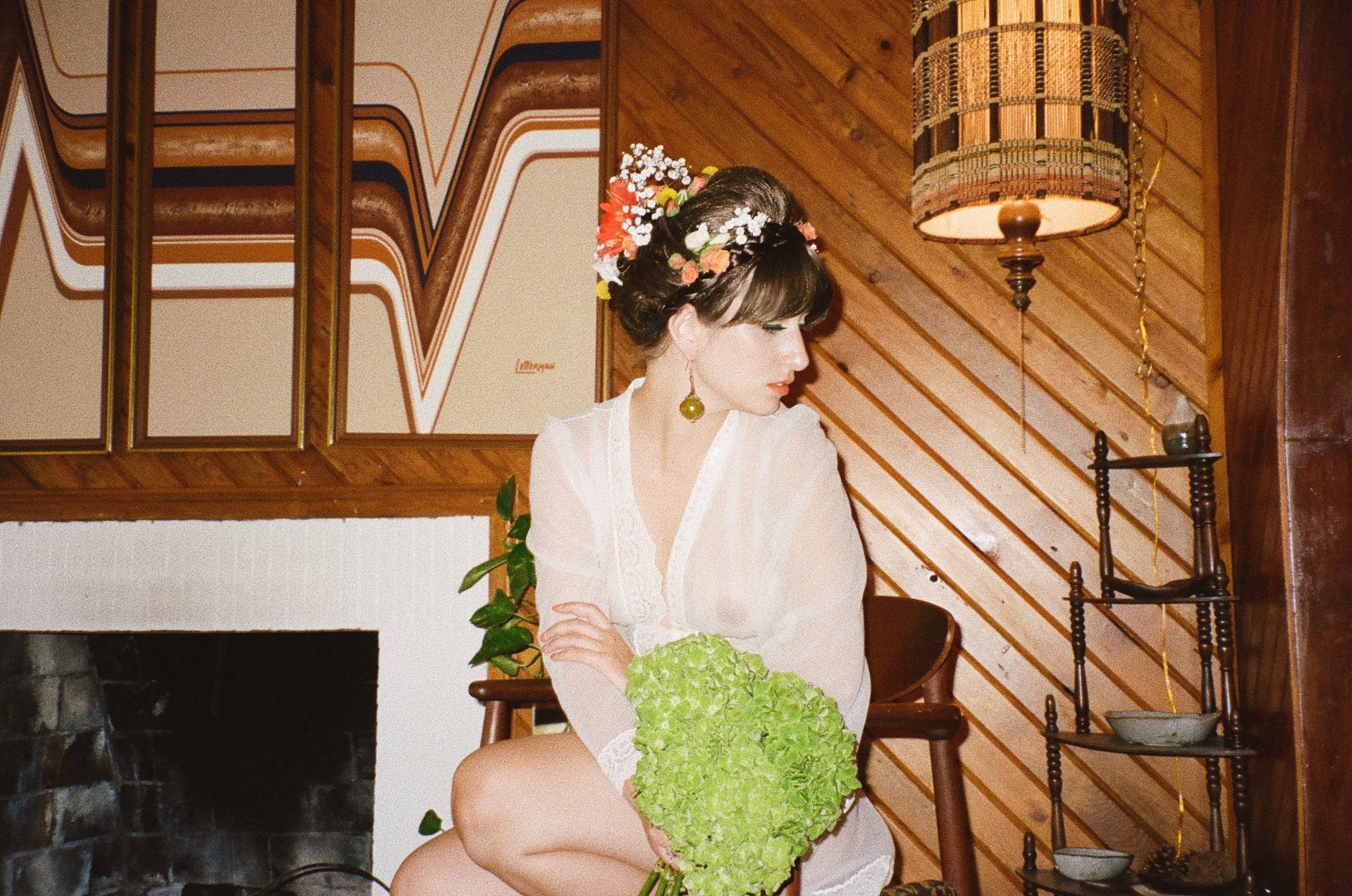 When you see a picture of STACEY you are bombarded with colors, pattens, stylized hair and nostalgic backdrops- a collage of the 70's. When you hear STACEY's music you are serenaded with psychedelic instrumentals, wistful words, and a longing for some bigger thing that may seem unattainable. She gives you all this and more in her new single "One Woman". An ode to wanting to help change the world but feeling it too big of a job. But for her, acknowledging the hopelessness is the first step towards finding ways to make a difference.
The singer-songwriter STACEY doesn't want to be left out of the conversation, she doesn't want to be left out of the fight, just like when she was 7 years old she took piano lessons because her brothers were and she didn't want to be left out of the music. That's how it all started after all, that's how it all starts. We got to talk to the Toronto-born, LA-based musician about her iconic style, her new album, and what it was like writing "One Woman" right before the pandemic hit.
So you're from Toronto. What has moving to LA been like? Why LA?
LA seemed like the next logical city to hop to to pursue a music career. My jump has been a slow transition; I'd spent chunks of time here over the last 10 years so I had some friends and knew my way around by the time I made the move. I think that made it a softer landing experience. It's been good to me (pre-pandemic anyway). I love LA and I love Toronto. They're both home to me.
Your style is very "That 70's Show" chic. Where do you pull inspiration from? How did you land here in your personal style?
Haha. I love "That 70s Show chic"!!! My style is a purely intuitive and visceral experience for me; when I find something in a vintage store with a great pattern and texture my brain lights up. I just try to trust and listen to my emotional reactions to clothing and imagery. I find 60s and 70s fashion so interesting. It's playful, fun, colourful, loud! It's also intrinsically tied with the music that I love and that combined nostalgia is pretty intoxicating to me. I desperately want to live in the middle of it.
In terms of specific inspiration, I love 1960s Emilio Pucci and a range of fashion icons of that era — Jean Shrimpton, Jane Birkin, Donyale Luna, Sharon Tate, The Supremes, Cher, Stevie Nicks, Twiggy, anything in Vogue at that time.
You wrote "One Woman" before the pandemic happened. What does the song mean to you now in these new circumstances? Have you found ways to make a difference still only being one woman?
Yes! I've been active in the communities I'm a part of for a long time in various ways that I think have made a difference. I continue to do so now whether it's donating, signing petitions, contacting my representatives, voting, etc. but there is always work to be done. In 2020 especially, we've also been given clear action items that we can do to contribute to the greater good, so there really is no excuse to be sitting idle, whether in the name of BLM, Indigenous lives, Trans lives, the climate crisis, or dismantling systems of oppression in general. All efforts for these causes matter, period.
Simultaneously, it can be hard to feel like our efforts are moving the needle when we continue to be assaulted with conglomerate evil, chaos, and tragedy on the daily. At its core, "One Woman" is about feeling small and futile in the face of that evil, with sides of exhaustion, hopelessness, confusion,  and a bit of existentialism. For that reason, I think the song only feels more relevant to the current times. We've all hit moments of hopelessness this year. I really look to Janaya Khan of Black Lives Matter for ways to navigate and reframe those emotions as fuel. Everyone should be watching their Sunday Sermons on Instagram! Overall, I think it's important to name our feelings of defeatism because we cannot fight what we don't acknowledge and we cannot let our feelings of hopelessness stop us from taking action. This song is that acknowledgement.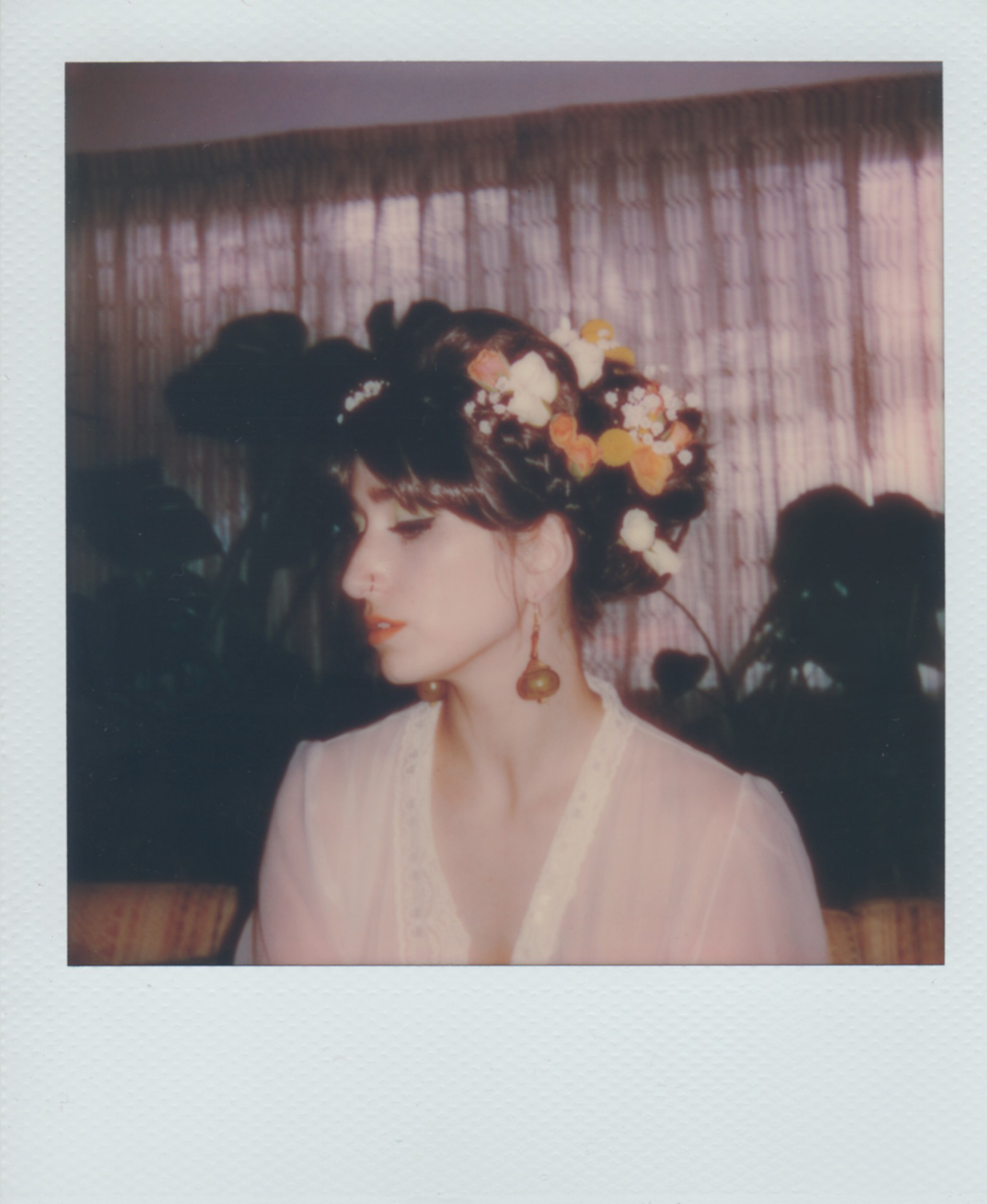 You have a new album coming out – "Saturn Return." How long have you been working on this? If you were to describe it in three words what would you say?
I think it's been 3 years. I spent a lot of time crafting my songwriting style and the production direction. Many songs were scrapped on the journey to this final collection of songs. I worked until I felt I had something special.
"Saturn Return" is… Nostalgic. Dynamic. Psychedelic.
What got you into music? Who are some of you music idols?
When I was 7, my mom asked if I wanted to take piano lessons. She explained that her and my two brothers were all going to take them and to be honest I just didn't want to be left out! I fell in love with playing piano pretty instantly. I was doing a lot of classical piano initially and went through Canada's Royal Conservatory curriculum. I didn't start singing and writing songs until after my first heartbreak though, at 18.
Music idols past: The Carpenters, Carole King, The Beatles, Elton John, Wings, Fleetwood Mac, Blossom Dearie, Bill Withers, CSNY, Nancy & Lee Hazelwood, Bee Gees.
Music idols present: Tame Impala, Weyes Blood, Lana Del Rey, Tobias Jesso Jr, Kacey Musgraves, Frank Ocean.
What playlist have you been listening to nowadays? What are a few songs on it?
I have my own playlist named "Summer Drives" that is really just my main playlist I continuously add to and listen to most of the time. Some songs on it:
Alone Again (Naturally) – Gilbert O Sullivan
Us and Them – Pink Floyd
A Song For You – The Carpenters
Raindrops Keep Fallin' On My Head – BJ Thomas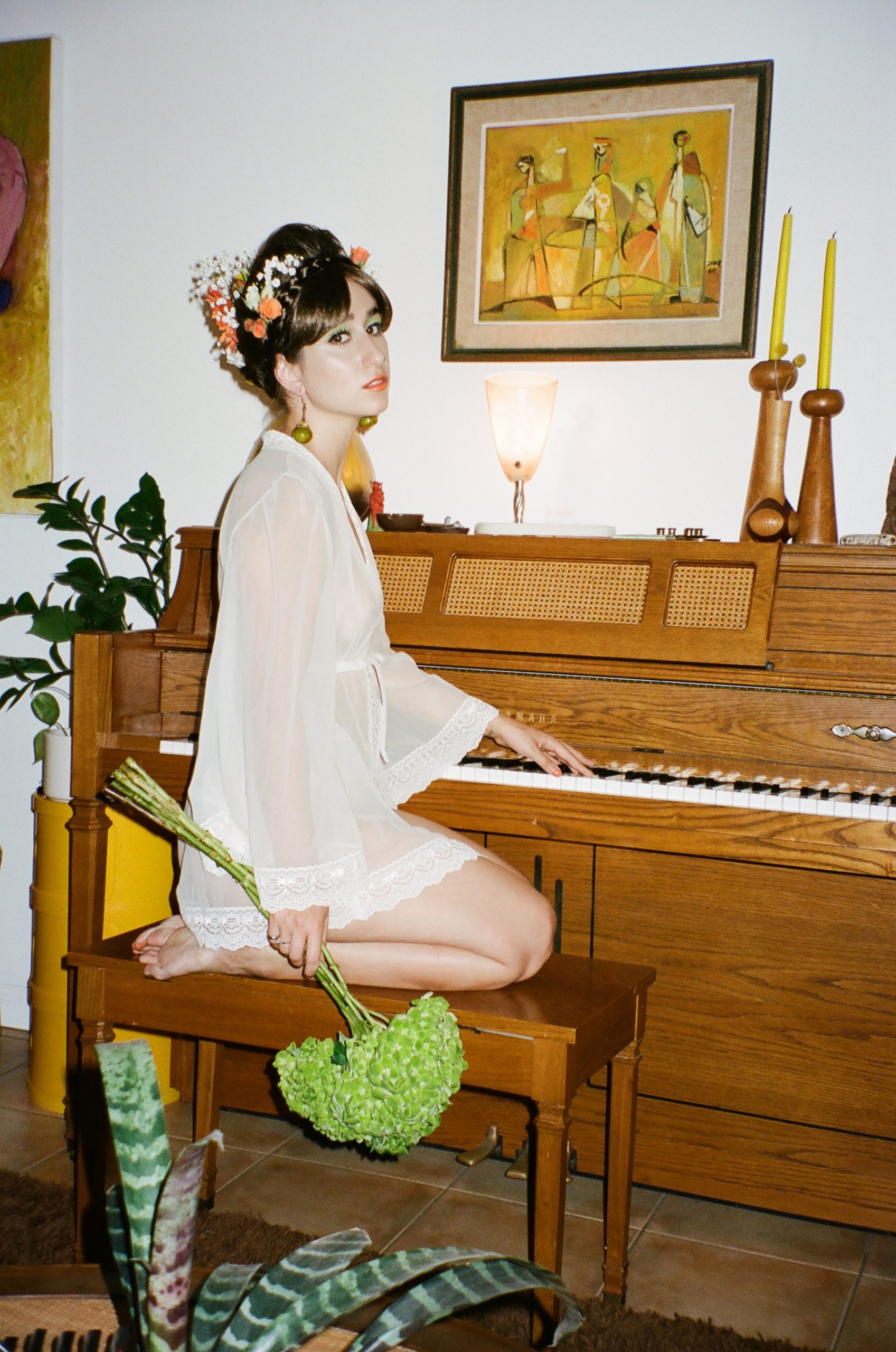 CONNECT WITH STACEY
photos / Kristy Benjamin
story / Vogue Giambri