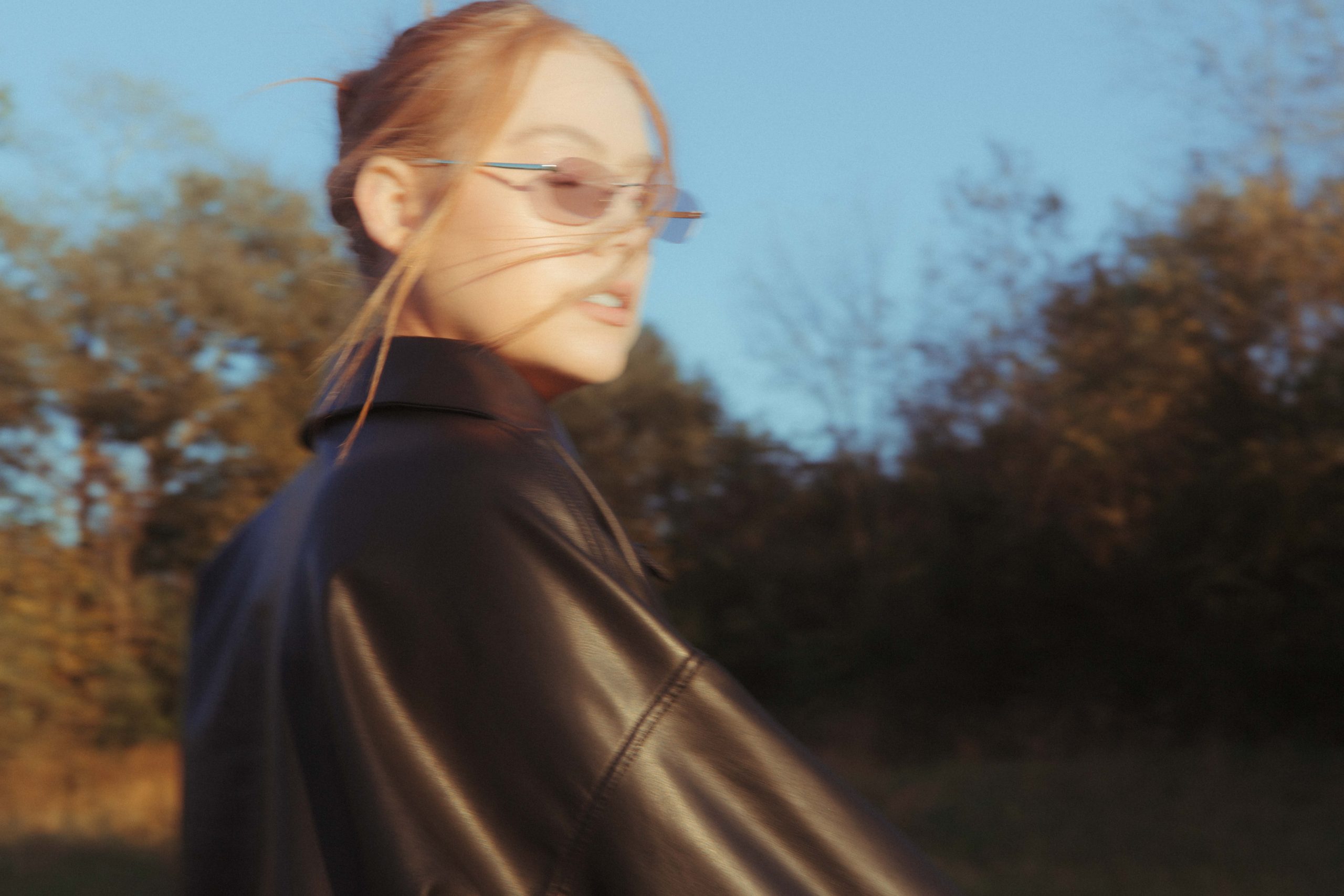 It's no secret the 22-year-old Nashville-based singer Kate Lynn is sorry; she wrote a song about it. Her new tune "Sorry For Being Sorry" is out now and it screams hot girl anxieties. The kind of song to be listened to leaving a party (without saying goodbye) after realizing the guy you're crushing on has a girlfriend. The kind of song that produces a few tears that roll down the cheek as you wipe it off whispering "sorry" to someone who didn't even notice. All while, of course, looking hot.
The music video is out now and it is dark, eery and stylish. The video follows her through the city as she tries to smoke her troubles away. She's waiting for a bus that never comes, she's waiting for the validation that never comes. She tries walking. Does she ever get to where she wants to go? Kate Lynn's "Sorry For Being Sorry" is a restless ballad for all those young people trying to navigate their feelings, the same way in the video Kate tries to navigate her way back home.
There's nothing like being 22 again, and this song brings us back (not that our insecurities aren't there anymore, we just get better at hiding them). Kate's sleek voice paired with spacious piano, dreamy instrumentals and a synthy chorus come together to give us the ultimate roller coaster of emotions. Kate Lynn's perspective in her music is what makes her one to watch. We got to talk to the singer-songwriter about moving to Nashville, thoughts on the new year, and writing the "Sorry For Being Sorry."
Tell me about the transition from Texas to Tennessee? How is the music scene in Nashville?
The transition from Texas to Tennessee was a pretty easy one. Nashville has always felt like home to me, and I always knew that this is where I would end up. It still has that small town feel, even in the city. The music scene here in Nashville is incredible. There's a place for everyone and I absolutely love that.
How did you get into music? Do you remember the moment where you were like "I'm gonna do this for real now?"
Oh yeah. I remember it so vividly…
I was at a creativity conference in California and had multiple people come up to me and tell me that this was what I was going to do with my life. After hearing that from like the 20th person, I kind of couldn't deny it anymore. After that conference I started taking the steps towards becoming an artist and everything just kind of fell into place.
What sparked the idea for "sorry for being sorry?" What was the writing process like?
Honestly, when I went into the write, I didn't have much direction. I knew I wanted to write about insecurities and feeling bad, but I had no idea where that was going to go. Someone tossed out the idea of "sorry for sorry" and I loved that. We ran with it and I ended up changing it to "sorry for being sorry."
Tell me about the collaboration that came together with the music video.
Me and my videographer wanted to try something fun and different. We wanted the vibe to be very dark and eerie, almost like I was having a mental breakdown. That's the direction we kind of ran with. It was super fun to dive into that role and get to kind of become someone else for a little bit.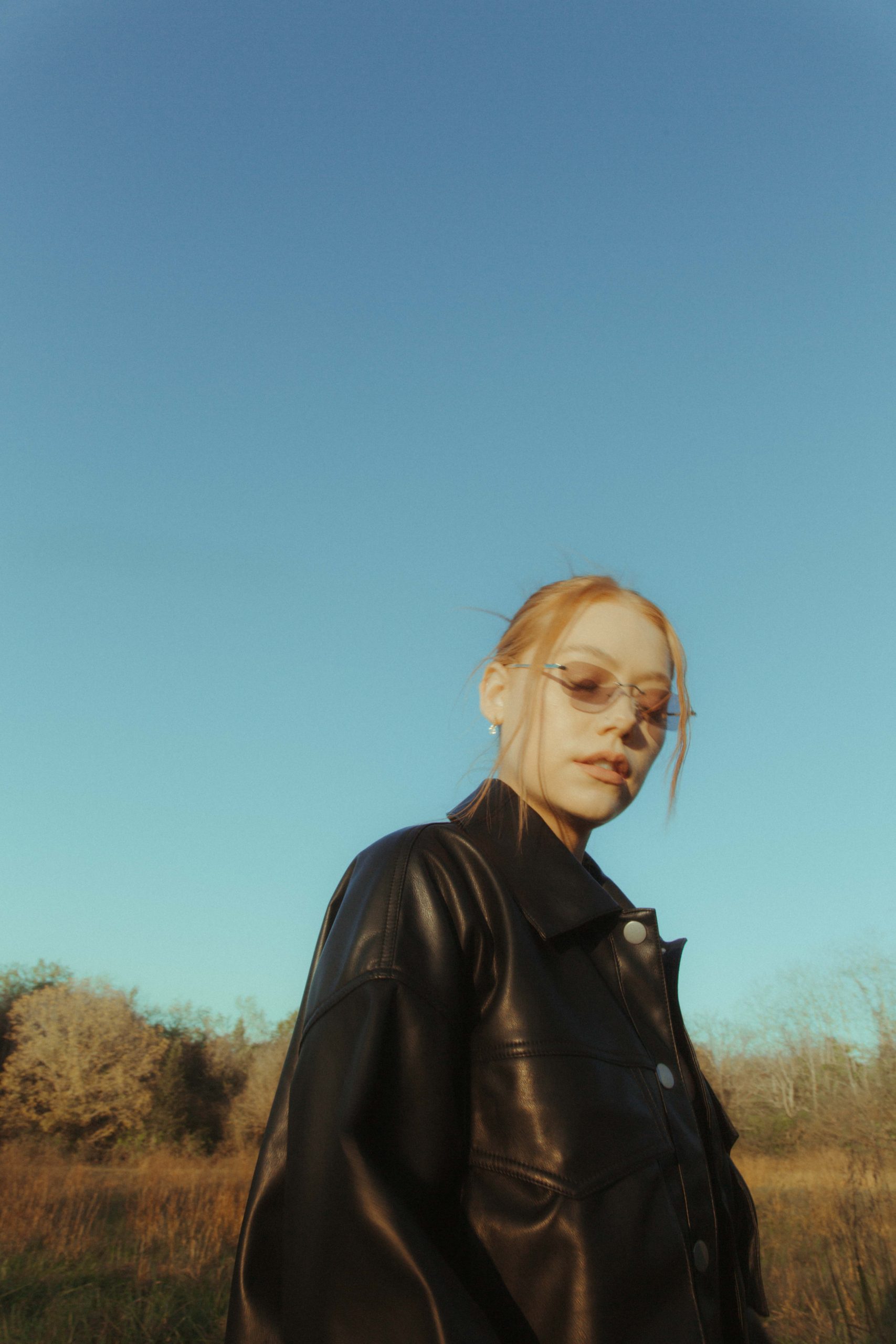 What have you been listening to nowadays? What's on your playlist and what's the playlist called?
I've been listening to so many different genres/artists. I'm kind of all over the place with my taste in music.
What I've had on repeat for the last week or so (because it's ever-changing):
Olivia Rodrigo- Driver's License
Good Days- SZA
Talk You Down- Charlotte Lawrence
Maybe Could Have Loved- Charli Adams (feat. Nightly)
Brush Fire- Gracie Abrams
I have a playlist on Spotify called "I like these songs" and you can find that on my artist page. I'll put the link here:
Any new year's resolutions?
I tend to stay away from New Year's resolutions, just because I never follow through with them, but this year I really just want to take more time for myself… really put an effort into loving myself more, becoming more confident, and really believing that I am enough. I've always struggled with self-doubt and insecurities, so this year, I would love to leave those behind.
CONNECT WITH KATE LYNN
photos / courtesy of artist
story / Vogue Giambri