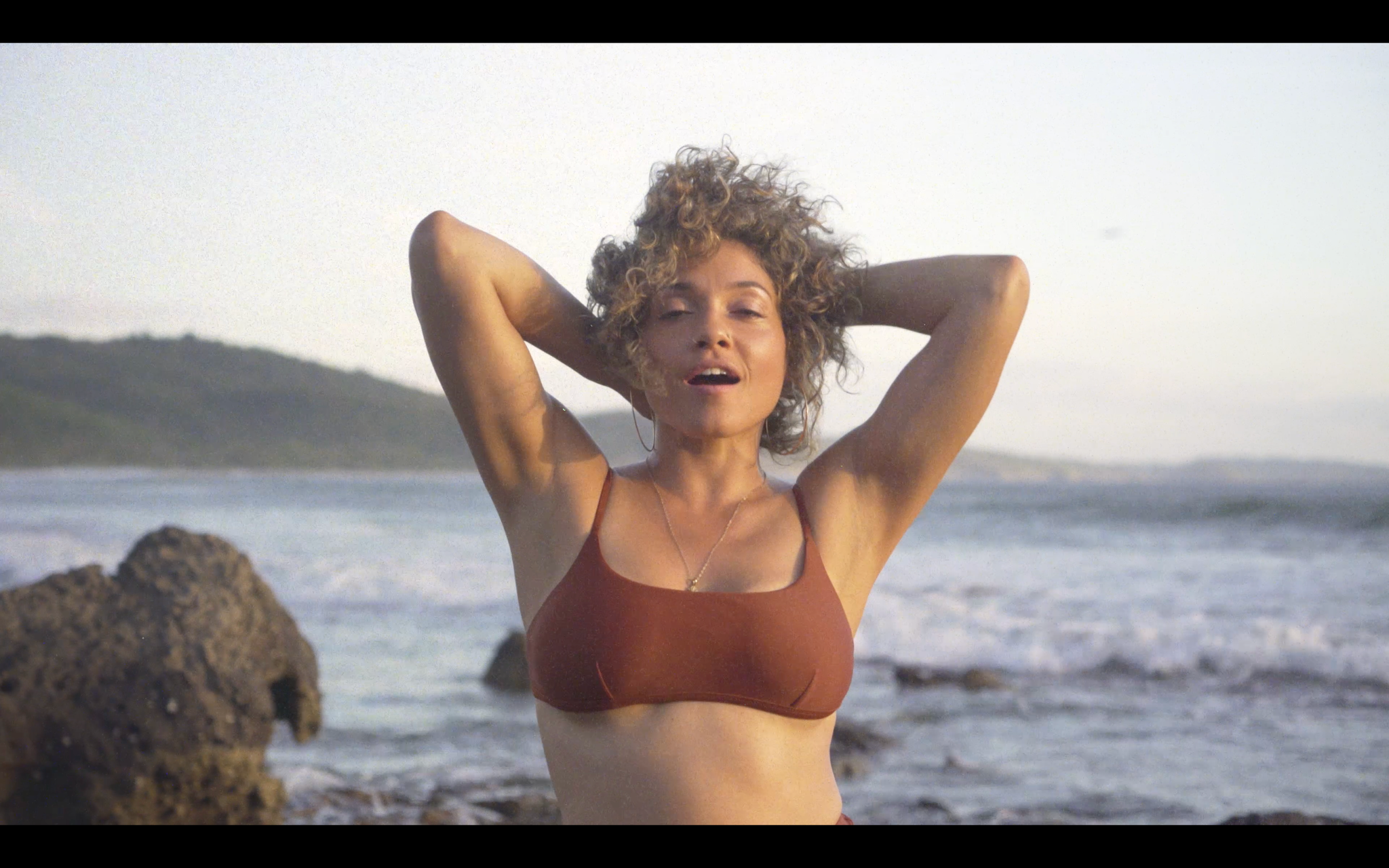 It's not every day you fall in love and you're in love and you write a song about wanting to marry her and you take a trip to Nicaragua and make a music video for that song and premiere it years later over white sheets with your closest friends and you ask her to marry you for real this time and she says yes and you celebrate that love. But that's what happened to Sophia Urista. The Brooklyn based singer-songwriter wrote a song called "Everything About You" and used it to ask her girlfriend (now fiancé) Jess King to marry her. It is a beautiful song with a soulful, jazzy essence.
They made the music video on the beaches of Nicaragua and it is visually stunning, regardless of hearing that actually it was quite hard to shoot with the sharp rocks and temperamental sun. Everything seemed to fall into place. We got to talk to the singer-songwriter about living in Brooklyn being from Detroit shooting the music video, writing the song and the love story behind it all.
Congrats on the engagement! What was the experience like playing the music video and then asking Jess to marry you? I take it she liked the video?
Thank you! I projected the video onto a white sheet on my best friends garden terrace wall, surrounded by a small group of close friends who've witnessed our love grow over the last 6 years and, particularly, the last 6 months. Our "pod", if you will. It had been a while since she heard about the song or video so it completely took her by surprise. She was in tears.
What was it like shooting the music video? Was it perfect weather that day? How long did it take to finish?
Shooting the video before sunset in Nicaragua was a bit challenging because the rocks were sharp on my barefoot, the wind sometimes blew my afro the wrong way lol and the light was constantly changing. But with my talented sister-from-another Jessie Levandov (of MALA Forever) directing us, Jess being there to love on and choreograph me so I didn't look awkward, we did it in a couple hours. Chemistry with a crew makes all the difference.
So you wrote the song a couple years ago. Was it an easy song to write since it came out of love? What was the process like? Did Jess know you were writing it?
For my birthday in 2018, I treated myself by going to New Orleans to record an EP with my long time collaborator Brian J Gitkin. We had 3 days so we worked day and night getting sounds on all his vintage equipment and writing riffs. She was the inspiration for the 4 songs we wrote so the lyrics were inspired by our relationship. She heard the EP and was moved to tears. A lot of feelings come out in the music that I can't always communicate in real time. "Everything About You" was my favorite song in the bunch. When I decided to surprise her with the engagement video a year and a half later, I went in to the studio in New York with producer Chris Davies and we re-recorded the vocals, adding the chorus lyrics "Will You Marry Me". Brian J then added some guitar and piano sounds to the track remotely from New Orleans. By this time, Jess had totally forgotten that I was working on the song. It paid off to sit on the song for a couple years, which is definitely not always the case.
Who are some of your musical influences? Who can you see yourself opening for?
I'm very much influenced by a range, depending on what the song is asking for. I believe songs come from an intangible place and the way to honor the process is to be in tune with the message, lyrically and musically. I find a lot of inspiration from classic rock bands like The Rolling Stones and CCR to more punk inspired groups like Nirvana and forward thinking producers like Pharrell Williams and St. Vincent.  I can see myself opening for Gary Clark Jr., Sturgill Simpson or The Alabama Shakes.
What's your favorite thing about living in Brooklyn? And how does it compare to growing up in Detroit?
I've lived in Brooklyn for 11 years. I love that it feels like home but the city is a quick train ride away. I have a beautiful view of the whole city so it's the best of both worlds. The difference between here and Detroit is the ease of commuting and the proximity of people. It's electric. Detroit is a vibe and I love the people, but finding inspiration takes a bit more effort for me. I love how NYC is quickly and constantly changing. I thrive on change.
Tell us something that most people don't know about you.
Most people don't know that I'm a history buff and bookworm. I think the best way to make sense of our present world is to study the past. People change, but they ain't different.
What has been getting you through quarantine?
What gets me through quarantine is routine. I sweat at least 30 minutes a day, eat fresh seasonal foods, and make sure I'm being creative a minimum of 4-6 hrs a day, even when I don't feel like it. Also, mezcal.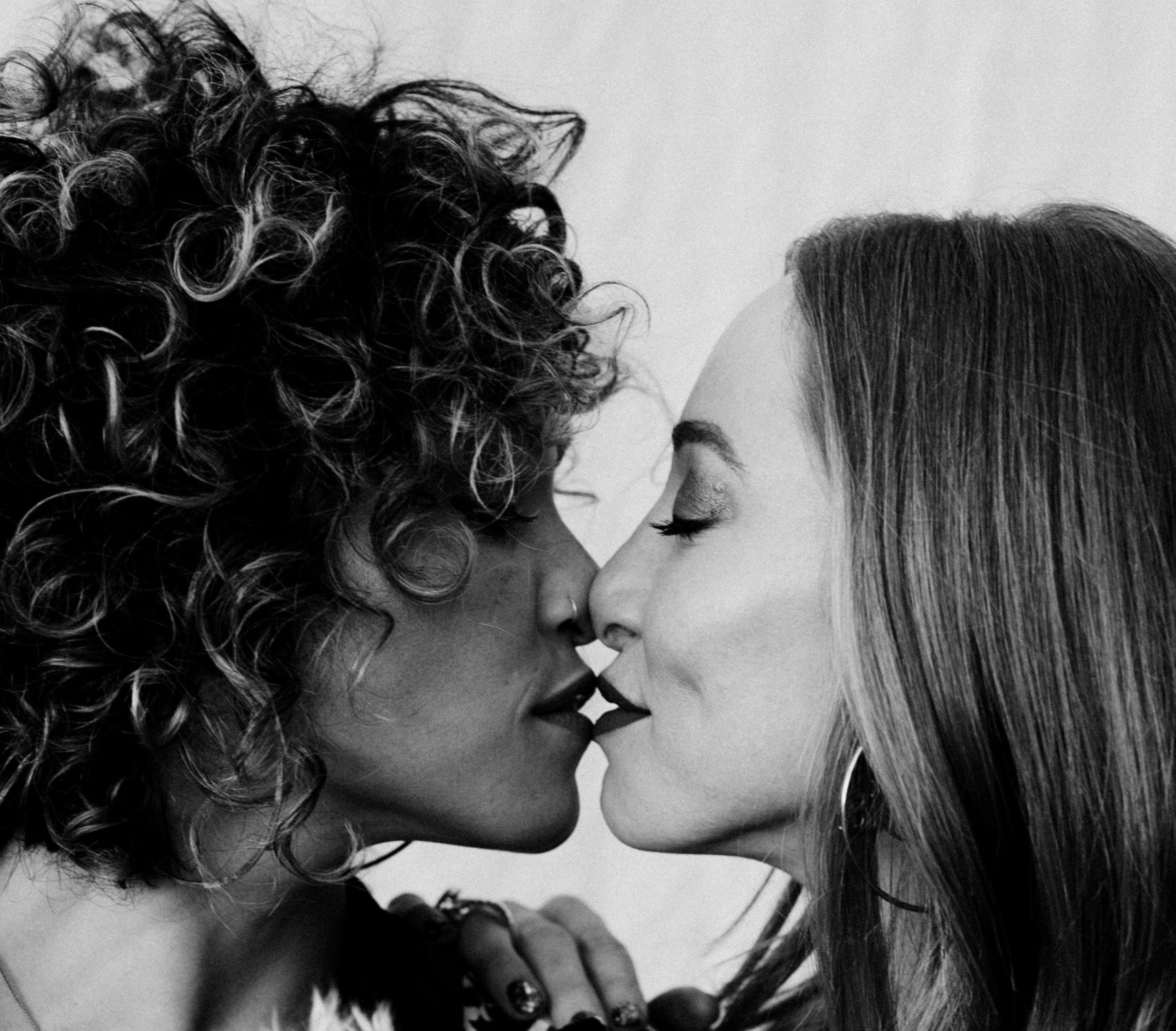 CONNECT WITH SOPHIA URISTA
photos / courtesy of artist
story / Vogue Giambri