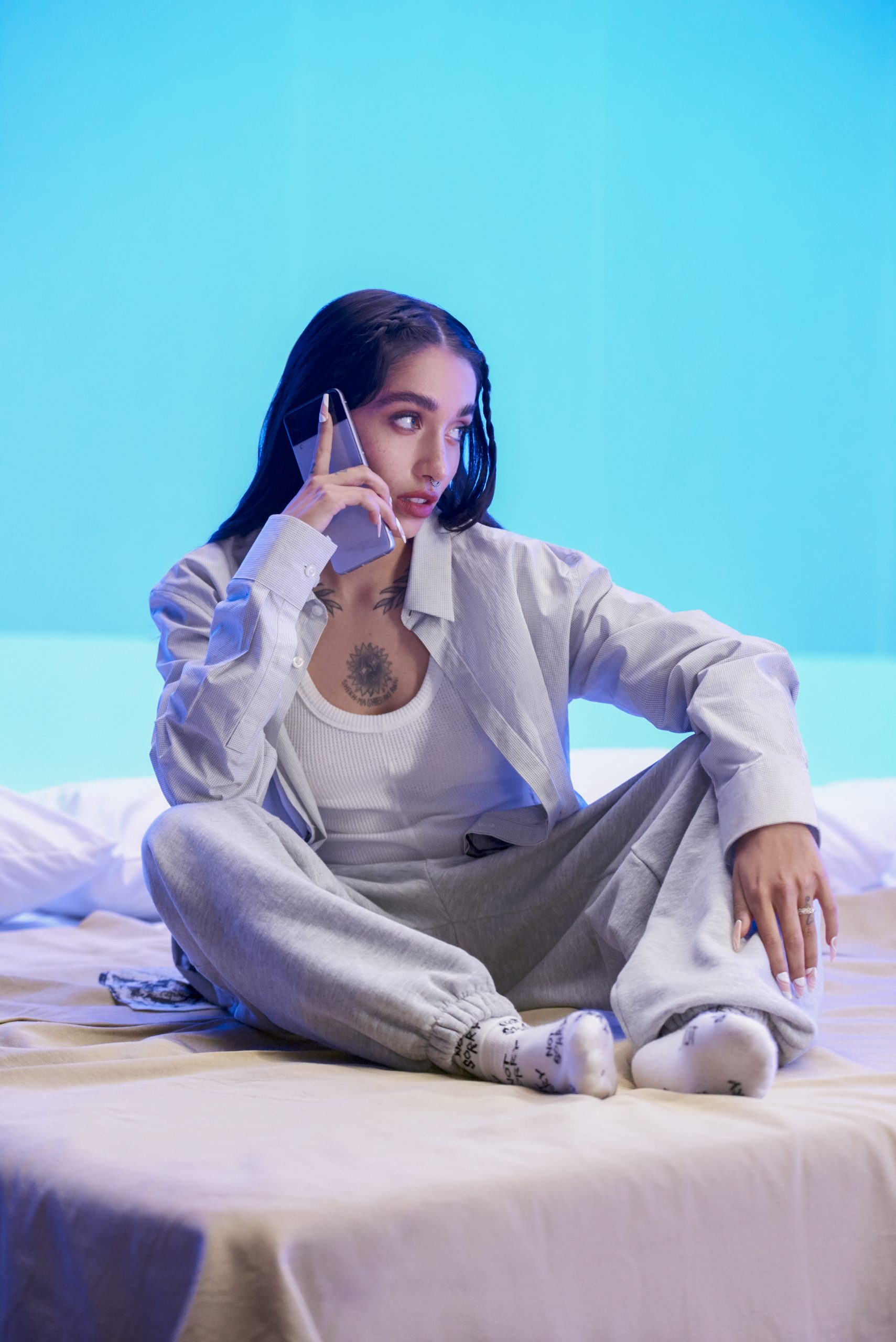 2021…a breakthrough year for Maria Becerra. With the momentum following April's 'Mienteme,' Los Tragos, last month's piercing has confirmed the talent of the Grammy nominated vocalist. The most streamed female pop artist from Argentina delivers lyrics with high-pitched fervor, painting them through unvarnished singles that come imbued with a unique lexicon of color…successfully occupying a place less traveled.
As a newcomer…how does it feel for you within the sphere of Latin music?
I can't believe I am where I am and all the new things I am living. I am so amazed to be talking and collaborating with artists that I used to listen to and that I am a fan of. I try to enjoy that feeling and let myself be surprised, it makes me very happy to be in this environment and experience all this.
Your most recent single is some of your most lyrical work yet…how do you feel about this shift?
I feel very happy overall for all the releases. They are all songs made with a lot of love and they all have their history, some are more lyrical and others more danceable. But I love that people love them as much as I do. They receive it with so much love that it makes me feel so good.
What is your favorite platform of choice to connect with your fans?
I think Instagram. I'm there a lot and I try to read everything I receive. I like being able to reply to my fans so they know that I read their comments and messages. Sometimes it becomes impossible but I really try my hardest.
From the first few moments of your performance…what is the message that you wish to express?
Fight for what you want. For me being where I am right now was a very faraway vision, and an almost impossible dream to realize. It is important that they believe, that they fight for what they want to do and be true to that. With work and perseverance, anything can happen!  And no matter how old you are, there is always time to fulfill your dreams if you really put in the effort to do so.
If your music was a flower…what would it be?
I think a jasmine. Because right in my house there is a jasmine and there's always a smell, no matter where we are in the house, we always sense the smell. I wish the same thing to happen with my music…haha.
You have the same tattoo on both fingers…what do they mean to you?
It makes 22, my lucky number. My EP is called 222. It is a figure that agrees with important dates. I was born on February 12, 2000 at 2pm. I am a fan of Gimnasia de La Plata and the band is called 22. It is amazing how 22 appears everywhere.
Reggaeton, Salsa, Hip Hop?
I think reggaeton is at its best…constantly changing and I like to know that I am part of that.
Who has been your favorite artist to collaborate with thus far?
All ft were important. I don't think I can choose any because in all of them I shared with special people, super talented, and who I admire a lot. With most of them, we established a real friendship, and that is great because you realize that we really connect.
Your all-time favorite pair of shoes?
A pair of slippers that are fuschia, purple and blue.
If there was a song that makes you drop the bags at the grocery store and start dancing what would it be?
I Think Dance With Me by dayvi!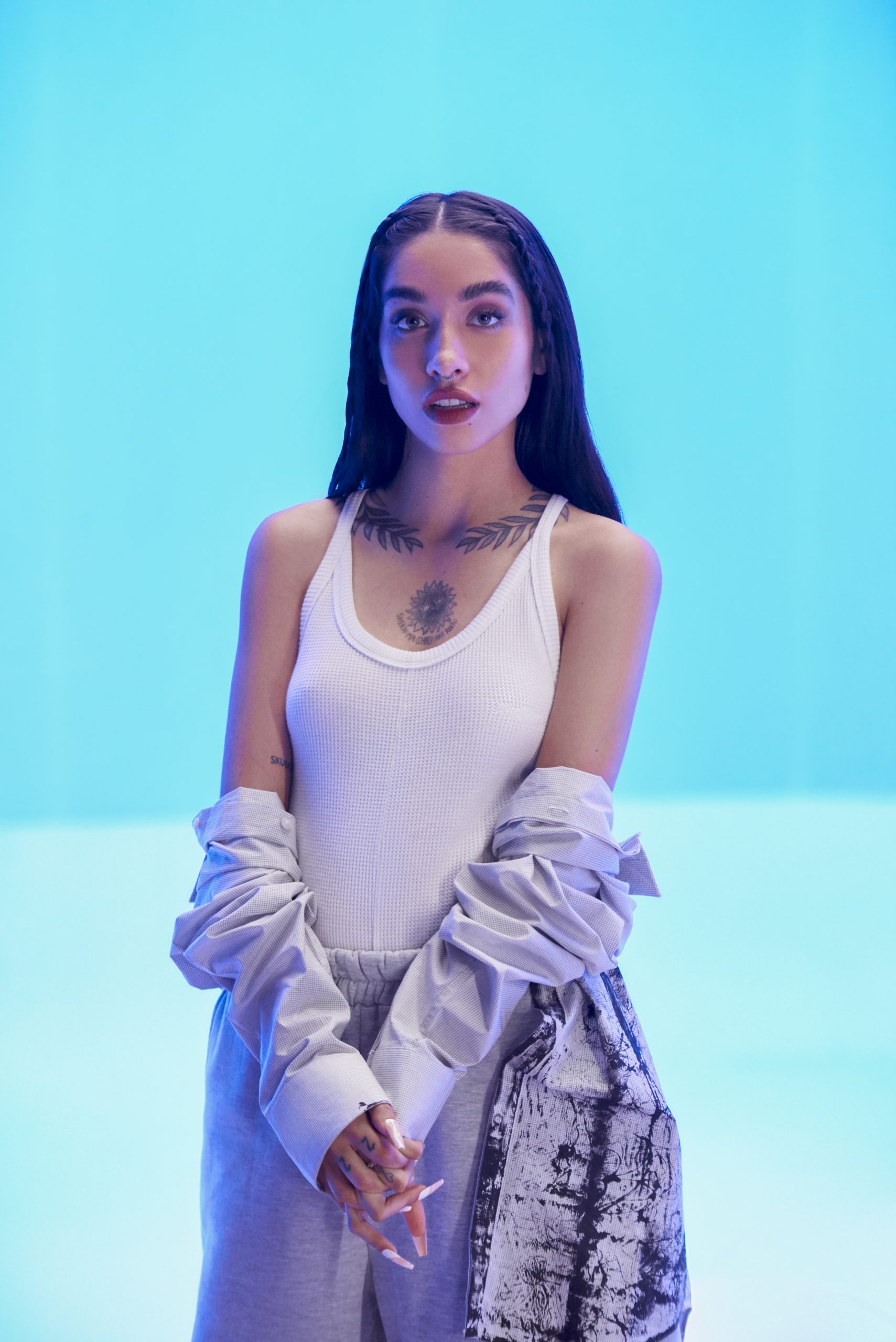 STORY: ALEXANDER MAYS PHOTOS: JULIAN LEVY
CONNECT WITH MARIA