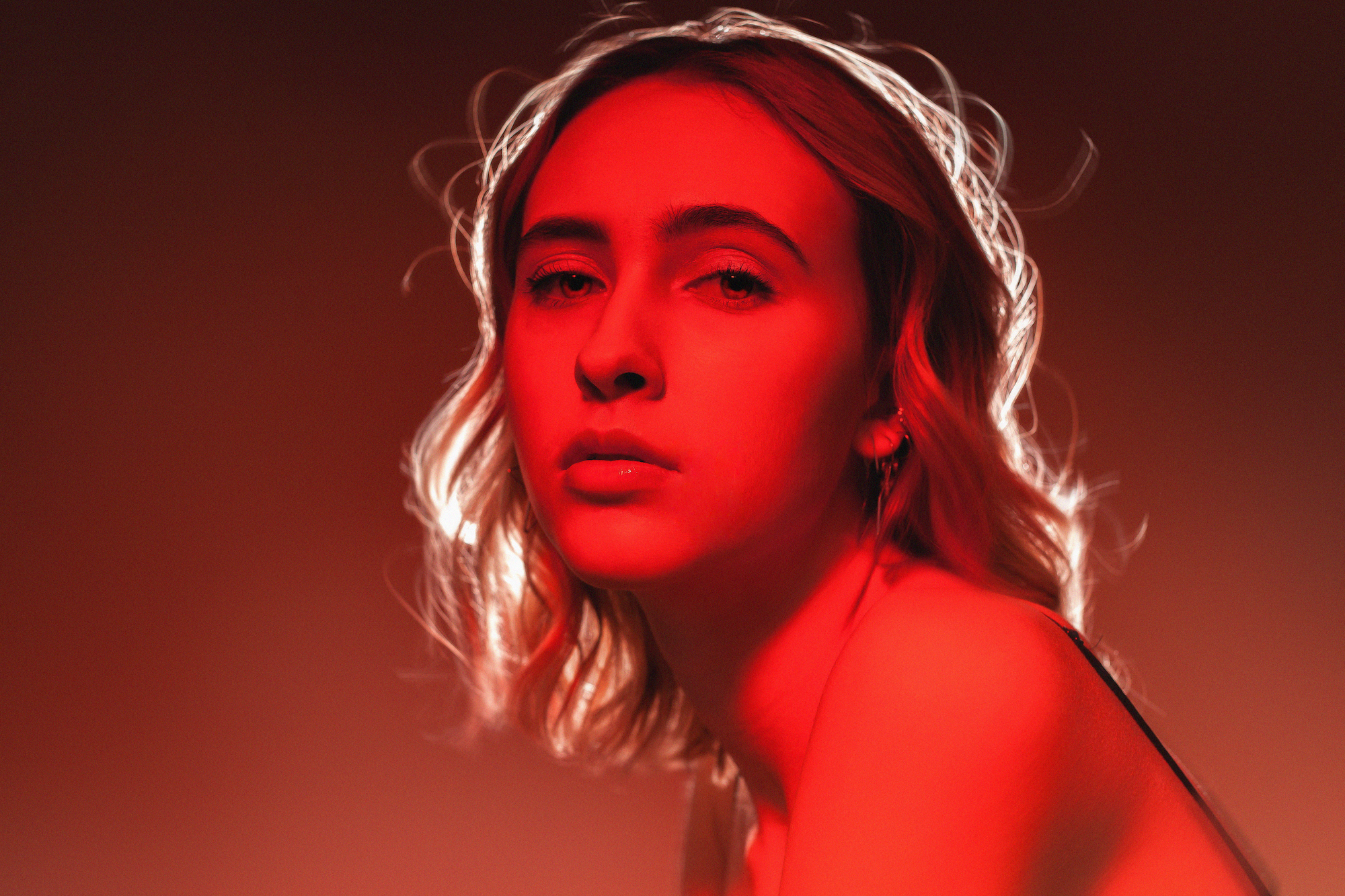 Listening to Ryan Wright's musical proposal is one of the best gifts you can give to yourself right now. Her single "U Were Never Mine" sums up more or less her style. A happy girl who prefers to write about sad topics, who thanks to her father has been in contact with music from a very young age, but who just dared to hatch and jump into the water in 2019.
One of the most attractive elements of her music is the sense of timelessness that it brings. At this time with the maelstrom of the music scene, songs become obsolete very quickly. But with Ryan you feel that you will be absolutely listening to her in 10 years.
Her influences range from the classics like The Cars, Roy Orbison or The Smiths, to the current like The Killers, The 1975 and Lana del Rey. Her indie dream-pop has been compared to Lorde, Lennon Stella and The Japanese House. But we are convinced that soon, she will be a reference for other new artists.
"U were never mine" talks about the sense of devastation that comes when a relationship collapses before it even really begins. We've all experienced it, but through her music, Ryan turns the ordinary into extraordinary.
We had the chance to talk to her about everything going on in her music career and here is what she said.
First of all I have to say that "U were never mine" is my current favorite song LOL. I love everything about that song, the rhythm, your voice, the lyric, everything. So you have to tell me everything about the process that led you to it.
First of all, thank you so much, you are so incredibly kind and I am so glad
that you love my song. "u were never mine" was a very easy song to write, yet it took about two years to produce and release out into the world. I came up with the melody on the way to a volleyball game when I played varsity as a junior in high school and I recorded the chorus idea into my voice memos with the noise of my team in the background. I still have the original and it's so weird to hear it now compared to what it started out as back then. I wrote the song with my producer and dad, Todd Wright while running errands the day after Valentine's day, hence the "you're somebody's valentine" lyric. We were still trying to develop my sound at the time when I first wrote it, so production constantly shifted and changed over time until we landed upon the final sound. The Cars were a huge influence on this song, specifically their song "I'm Not the One" which is my personal favorite of theirs. It had this synth sound that sounded straight out of a video game, but sweeter and sadder and we were able to recreate it. It became the icing on the cake and just what we needed to really elevate "u were never mine" into another creative realm.
Ryan your music career is relatively new and once you said that you wasn't sure about making of music your way of life. How do you feel today with that decision?
I grew up surrounded by the music industry because my dad is a musician. I have always loved writing and singing for fun since I was old enough to walk and would make up little melodies that my dad would record and send to my mom. I think that seeing the hardships of the industry affected me deeply and I didn't feel fully confident in my own musical abilities so I kind of pushed the idea of diving head first into becoming a full time musician off to the side. I was so dead set on a different plan and was never fully dedicated to it and didn't know exactly if I was making the right decision. The pandemic was almost a blessing in disguise because it put that future I was working towards on pause and really opened my eyes to what was right in front of me the entire time. We wrote so many songs in quarantine and have continued to make even more and expand and experiment with my sound. It landed me my record deal which I never thought was possible. I'm so much happier now with the career path that I'm taking because it allows me to have creative freedom and work with some really cool like-minded people. I really do love my job.
We know that your father is a musician, that he has been a great influence on your music and has also been the producer of many of your songs. What has been the best thing about working with him in musical terms?
The best thing about working with my dad is that he knows me almost to a T. He can read my face when something isn't right and he knows how to elevate lyrics to make them more "Ryany". We push each other in the best way and I think because we're so similar in our personalities and likes and dislikes that it makes the writing and creative process fun and almost easy. I also love the fact that I get to work with someone I'm comfortable with and can trust to take my music in the direction that I want it to go in. It's ultimately just so fun. We geek out over our favorite musicians and weird synth sounds and new guitars that we spent way too much money on. We just get each other and I think that is what makes the music good.
This industry has many different nuances. What do you think is your contribution in musical terms to it?
I have always been a visionary person and have so many ideas and concepts that I want to build a record and image with. Concept records are so rare nowadays and I had been writing these songs for years not really noticing that they all connect to each other with recurring themes and the usage of the same chord progressions. They all coincide and tell a story. The concept, which I will not share yet, is a really unique and unheard of idea that is so personal to me and who I am. I really wanted to go full on Pink Floyd which I feel is going to offer something weirder and out of the ordinary to the table.
What territories would you like to explore with your career?
I want to do some more live performances and tour the country and other countries. I feel like I've got the writing and the actual composing of the songs down, but I haven't had much of an experience with touring. A live set is really going to elevate the whole branding of my artistry.
Composing a song at the age of 3 is very different from doing it today with your age. How has that creative process evolved over time?
I never really had the musical knowledge as a youngster that I have now. Although I could write and sing on pitch, my dad was the one making the music and putting the magic into the songs. Over the past few years, I have become more and more familiar with how things work in the studio and I'm super in tune to what production would sound cool and different nowadays. I taught myself how to play the guitar and I'm able to direct and give my input in musical terms to my producers so that they know what I want. I would say I've definitely evolved in that realm since then.
In your case, is it easier to make music from sadness or from happiness? And why?
Sadness. I don't think I've ever been able to write a happy song. I've had people try and tell me that I needed more happy songs and I've taken it way too seriously. In my opinion, sadder songs are better because they are more relatable and in a way therapeutic to create. The saddest songs flow out of my brain so easily and I could literally be in a good mood while writing them. I think that the saddest thoughts and ideas are just more natural when writing because they can stem from so much. Everyone holds onto sadness. I feel like it's more memorable than happiness.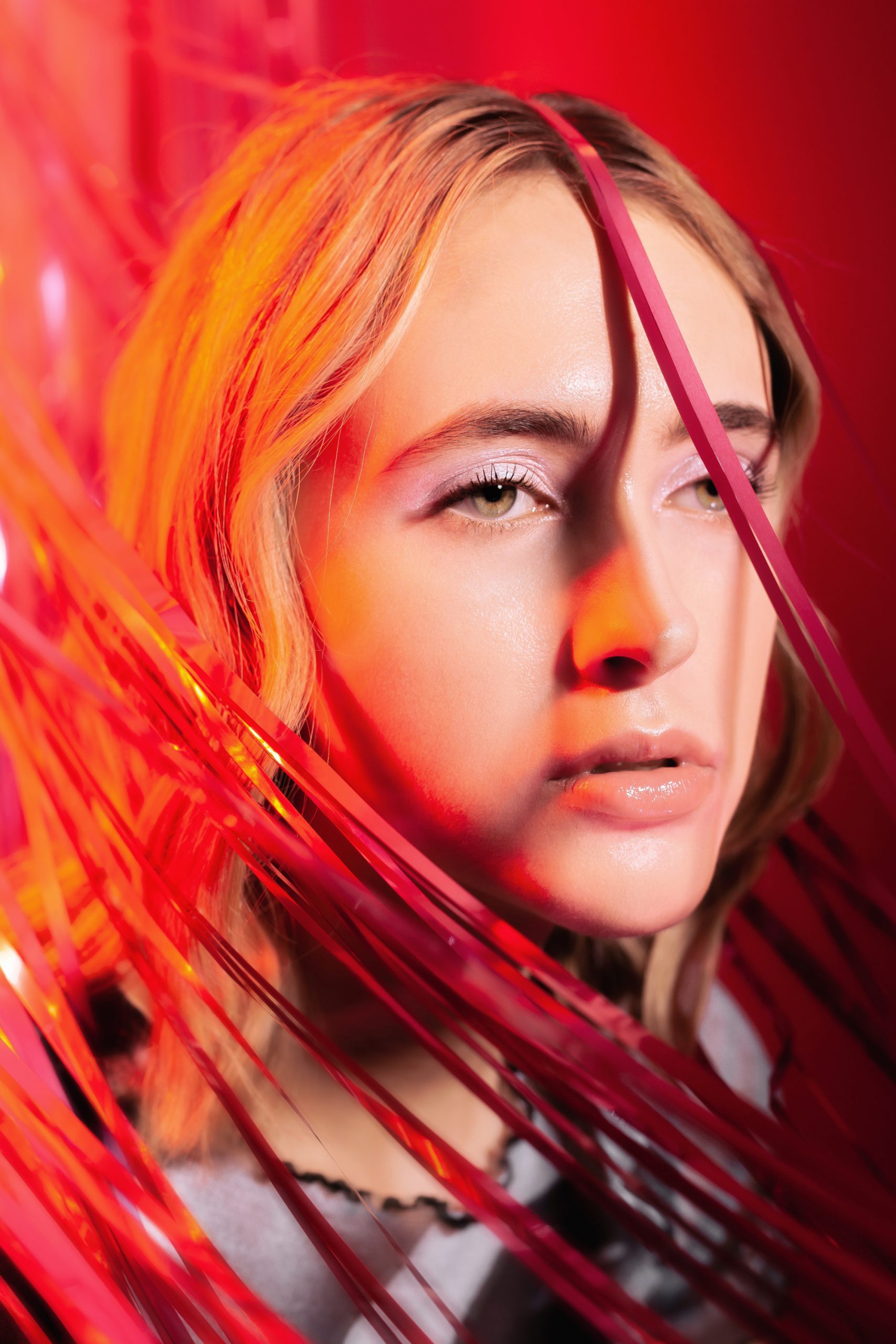 Is there any specific goal that you would like to achieve? For example, a collaboration with an artist or an award.
My ultimate dream is to collaborate with my favorite artist of all time, Brandon Flowers of The Killers. I would give anything to even be in the same room as him. Whether that be performing, writing, singing, collaborating, I will take it all if I get the opportunity. I don't think there is anyone else like him as an artist and I feel every single lyric of his deep in my heart. He is my idol and I wouldn't be who I am without him.
What's on your personal playlist right now?
I create so many random playlists on a monthly basis, but at the moment I have really been into the album Pressure Machine by The Killers. It's just perfect. I'm also going through a bit of a dark music phase and have been really into sad, weird synthy songs. A few of my favorites are Mercy Street by Peter Gabriel and O Children by Nick Cave & The Bad Seeds. Holly Humberstone is also one of my favorite artists. I love what she's doing with synths and her style is so cool.
Let's talk about length albums, Eps and live performances. When can fans expect any of these? Can you tell?
Hopefully very soon for the live performances. I would love to do more shows. I cannot give out too much about new releases or when an EP is gonna drop, but something is just around the corner and It's just in time for the best time of year; Scorpio season.
CONNECT WITH RYAN WRIGHT
photos / Meredithe Ettrich
story / Mariana Gonzalez