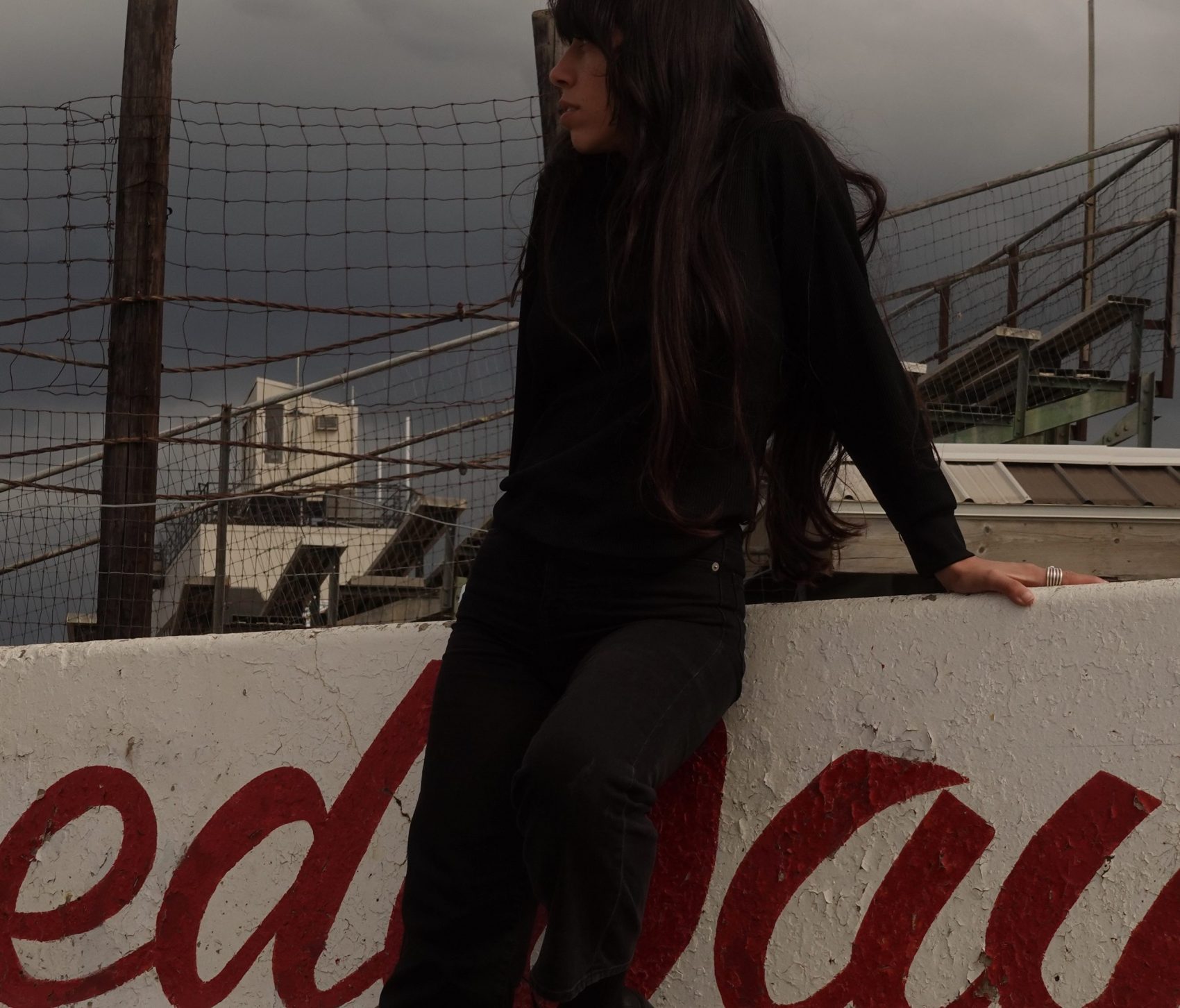 Perhaps the most pertinent advice is that which we tell ourselves. With "Note To Self," Rahill Jamalifard's debut solo single released under her first name, Rahill pays tribute to moments of clarity and self-aware inspiration, however ephemeral they may be.
Known most commonly as the frontwoman of Brooklyn-based psychedelic garage rock band Habibi, Rahill is a familiar face far beyond the New York City rock scene that has fostered her projects for the past decade. Since their formation in 2011, Habibi has put out two full-length albums and toured in North America, Europe, and Asia alongside acts including Black Lips, Allah-Las, and Real Estate. In 2014, Rahill also co-founded post-punk outfit Roya, who released their self-titled debut LP in 2017.
The introspective "Note To Self" fuses Rahill's trademark, almost conversational vocal stylings with a complementary mellow, bright, and bassy groove produced, co-written, and engineered by Alex Epton (David Byrne, FKA Twigs, MIKE). Altogether, the song takes shape as a light but lasting reminder of life's temporality and the opportunities of the present. "I give advice, so just take it / If you're gonna make something, make it," Rahill intones in a message not just to herself but to us all.
The unmistakable yellow glow of the iPhone Notes app announces the title of the "Note To Self" music video, directed by Ashley Coffey. "Wrote it in a note to self / Could have been a note to self / Found it in a note to self," ponders the song's catchy chorus as Rahill dances behind the wooden bleachers of a speedway. Film clips of Formula One racing juxtapose viridescent footage of a ruminating Rahill in a nod to the legacy of the late F1 racing legend Ayrton Senna and his encouraging life philosophy.
LADYGUNN spoke with Rahill to learn more about her first solo release "Note To Self," its music video, and her other upcoming projects.
First of all, happy New Year! How are you doing right now in this season of change and, in some ways, unrest?
Strange days for sure. Been doing pretty well, all things considered. Being from Michigan, there is something nostalgic and comforting about winter and being cooped up at home, so I've been enjoying that sentiment and busying myself with drawing and painting.
As this is your solo debut, have you thought about making music by yourself before, or how did this come about?
I've always made music for myself, at home on a Casio or whatever was around. Just never felt too interested or motivated in releasing it. I think recording these songs felt more exciting because I got to work with my friend and producer Alex Epton, which made it fun and more inspiring.
I love the premise of drawing from advice you've taken down for yourself. What does this song mean to you?
I've always had mental reminders, [and I'm] constantly writing notes to myself when things feel like revelations or small epiphanies, so the song was sort of a homage to that moment when you gain insight, when perspective is realized. I feel like it's often human nature to overlook and ignore those reminders and understandings, so writing a song as a testament to that came naturally. 
Is there a bit of advice in particular you find yourself returning to now, a lesson you feel you're learning at this time in your life?
Something that's stayed banging around in my head for the past year or so, not sure if I overheard it, or I made it up, or a combination of both, is: what you came for, you came with. I've always believed we carry the tools; the quest is in that discovery and growth of learning how to access "it." So especially lately, during this intense period of introspection and isolation, I keep that written in all caps on my mental chalkboard.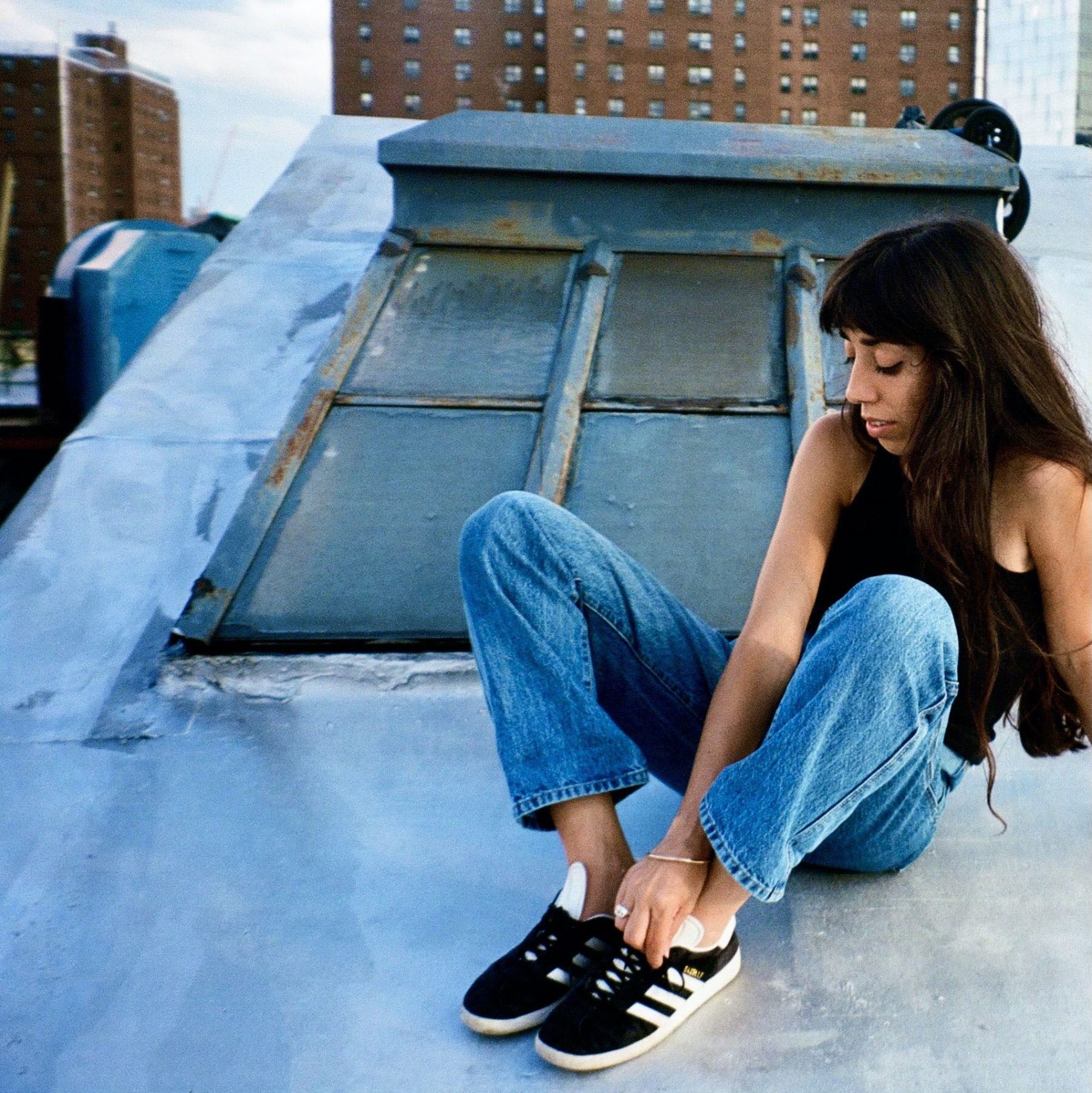 I saw that, through this music video, you pay homage to Brazilian Formula One driver Ayrton Senna, who is widely regarded to be one of the best F1 drivers of all time and unfortunately passed away in an accident during the 1994 San Marino Grand Prix. Can you tell us a little about how you discovered him and his influence on you?
I think I discovered him randomly through a friend who told me to check out the documentary about him called Senna (2010). I was unfamiliar with F1; honestly, I had no idea there was a different race culture outside of NASCAR. But I quickly fell in love with [Aryton Senna] on a philosophical and spiritual level. His ability to live his life with such allegiance to his beliefs, transcending the sport and his own mortality, was incredible to watch and witness. I admire his faith and his trust in things outside this realm. I feel like we are so consumed with the temporary, with trivialities and material objects and possessions. He's a reminder for me to look past the frivolities that are consuming and remember there's so much more to believe in. 
As an Iranian American who grew up in Michigan, your background strikes me as unique but also quintessentially American. I'm also a daughter of immigrants, and I know that's colored my view of my identity significantly. How do you view the relation between your cultural identity and your art?
I think my art, whether it's music, drawing, or writing, has always been about the merger of two cultures and how they have shaped my identity. Sometimes it's very overt, and other times it's a bit more abstruse to the audience, but for me, I live inside of that friction; I feel as though I am that friction. So whatever thing it is I am making, it's going to have that living testimony.
Where are you looking to for inspiration these days?
In nature, sports, love, and crayons.
When can we expect to hear more from you— either solo or with one of your bands?
More solo music is coming, and Habibi is releasing a single with Kill Rock Stars. And I'm releasing a book of crayon portraits, so just keep on the lookout!