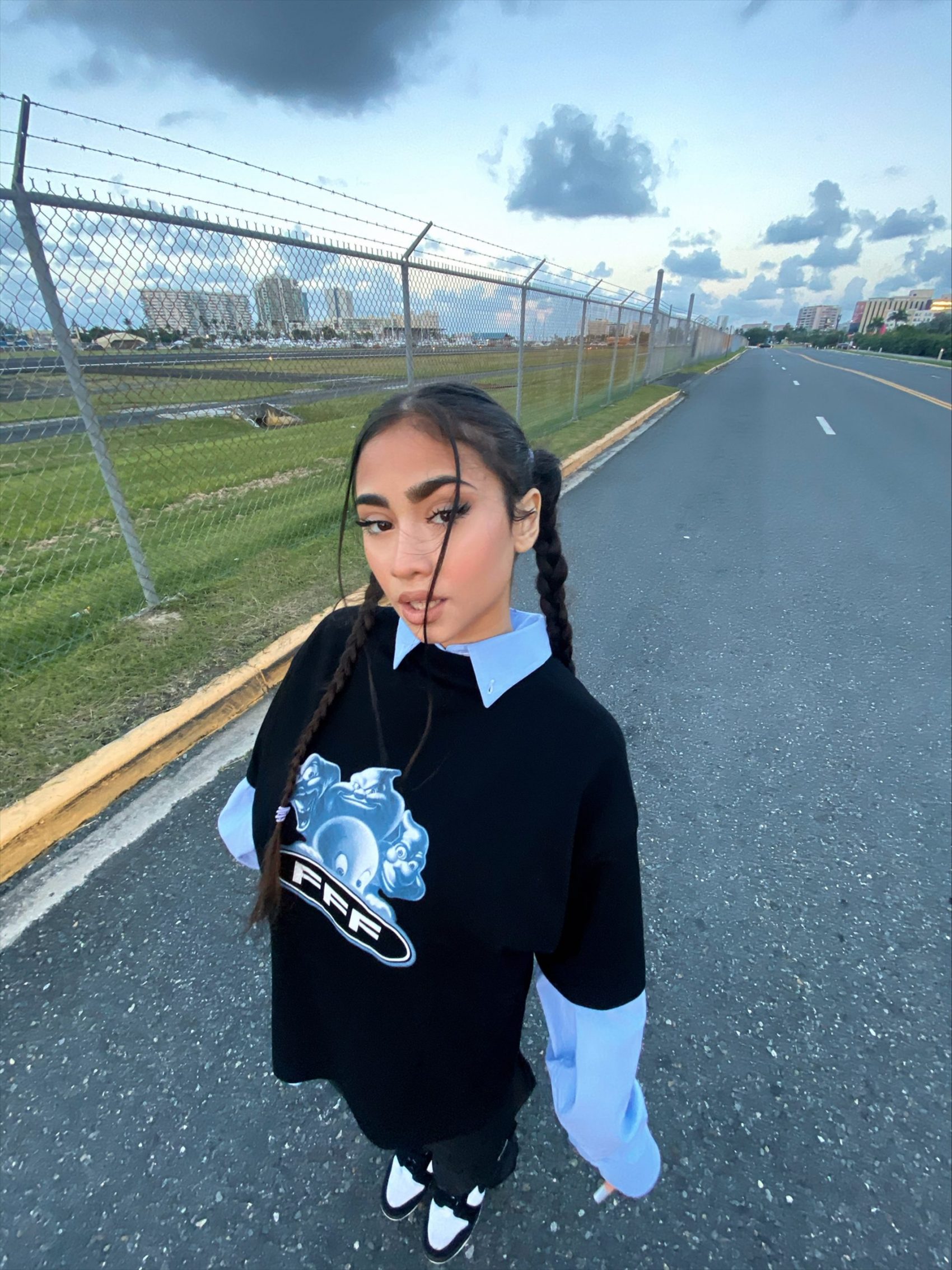 Music recorded in Spanish is put in the monolith category of "Latin Music." One artist  chipping away at that label and pushing the boundaries of where music in Spanish can go is Paloma Mami. The Chilean-American singer is embracing both sides of her identity while exploring influences of R&B and pop in reggaetón and Latin trap.
"What I talk about in my music is basically influenced by my morals and everything on my side from Chile," says the Manhattan-born Mami. "The way I speak is literally New York flow. It's a really cool mix."
For the 21-year-old singer-songwriter, it's not just about breaking down the idea of genres, but also language barriers, as most of her hits are recorded in Spanglish. This is  best exemplified by  her independently released debut single from 2018 "Not Steady.When Paloma's man is playing games with her, she offers "Pa' eso buscate otra shorty" ("For that look for another shorty").
After "Not Steady" blew up, Paloma became the first Chilean artist to sign with Sony Music Latin. Since then, she has been on a roll with her singles racking up millions of streams on Spotify and YouTube. Her follow up "No Te Enamores," or "Do Not Fall in Love," explores dancehall beats and earned a double-Platinum plaque in the U.S.
Paloma is also delving into different sounds through recent collaborations like  "No Te Debí Besar" with Spanish rapper C. Tangana and "Que Lo Que" with the Diplo-led EDM group Major Lazer. There's no limits to Ms. Mami and her music.
"It's crazy because you're noticing how music is just transcending from genres to now just being music," Paloma says. "Everyone is listening to all different languages. It's amazing. I just can't wait for that to fully transcend."
With her dazzling reggaetón track "For Ya" out and her highly-anticipated debut album on the way, Paloma talked with LADYGUNN  about her recent rise in the industry and what to expect next.
HOW DID YOU FEEL TO BE THE FIRST CHILEAN ARTIST TO SIGN WITH SONY MUSIC LATIN?
I felt so honored that I could be expanding the music scene in Chile. When I moved there first, there were no other artists that were making the same amount of noise that I made when I released "Not Steady." For me, it was honestly so incredible. I was so happy and so blessed.
WHY DO YOU CHOOSE TO RECORD YOUR MUSIC IN SPANGLISH?
I literally didn't choose at all. It was just something like, "Ok, let me do this in English and then I'm just going to try to do this part in Spanish." It just comes so naturally and I just continued doing it like that. It's my favorite style. Now I can't just do English. I can't just do Spanish. It has to be both.
ONE OF YOUR BIGGEST SONGS IS "NO TE ENAMORES". WHY DO YOU THINK SO MUCH PEOPLE CONNECTED WITH THAT SONG?
Iit's just such a fun song. I think it's such a relatable song. Like so many girls want to be on that vibe of fuck love and just not care about it and don't want to hear about it ever again. That was kind of my mood at that point in my life where I was like that and just not about love at all.
HOW DO YOU FEEL TO KNOW THAT MILLIONS OF PEOPLE ARE CONNECTING WITH YOUR MUSIC?
It's a blessing for me to see so many people from different parts of the world just vibing to my music. People that don't even speak Spanish even. I had people come to my show in the U.S. from Australia and they don't even speak a lick of Spanish. They told me that they're there just because they love my music and love the way it sounds. That for me is so beautiful.
HOW DID YOU PASS THE TIME IN QUARANTINE?
I was in Puerto Rico. I'm still out here. I've been living here this whole entire quarantine. I've been going to the beach when I'm allowed tohen it's safe. I've been recording with my boyfriend Roa. He's a writer and has been a part of my whole entire album. He's a big part of the whole creative process, my right-hand man. I definitely learned a lot about myself musically. I've explored different sides and genres that I've never done before. I discovered new styles that I really liked. It was a great awakening moment.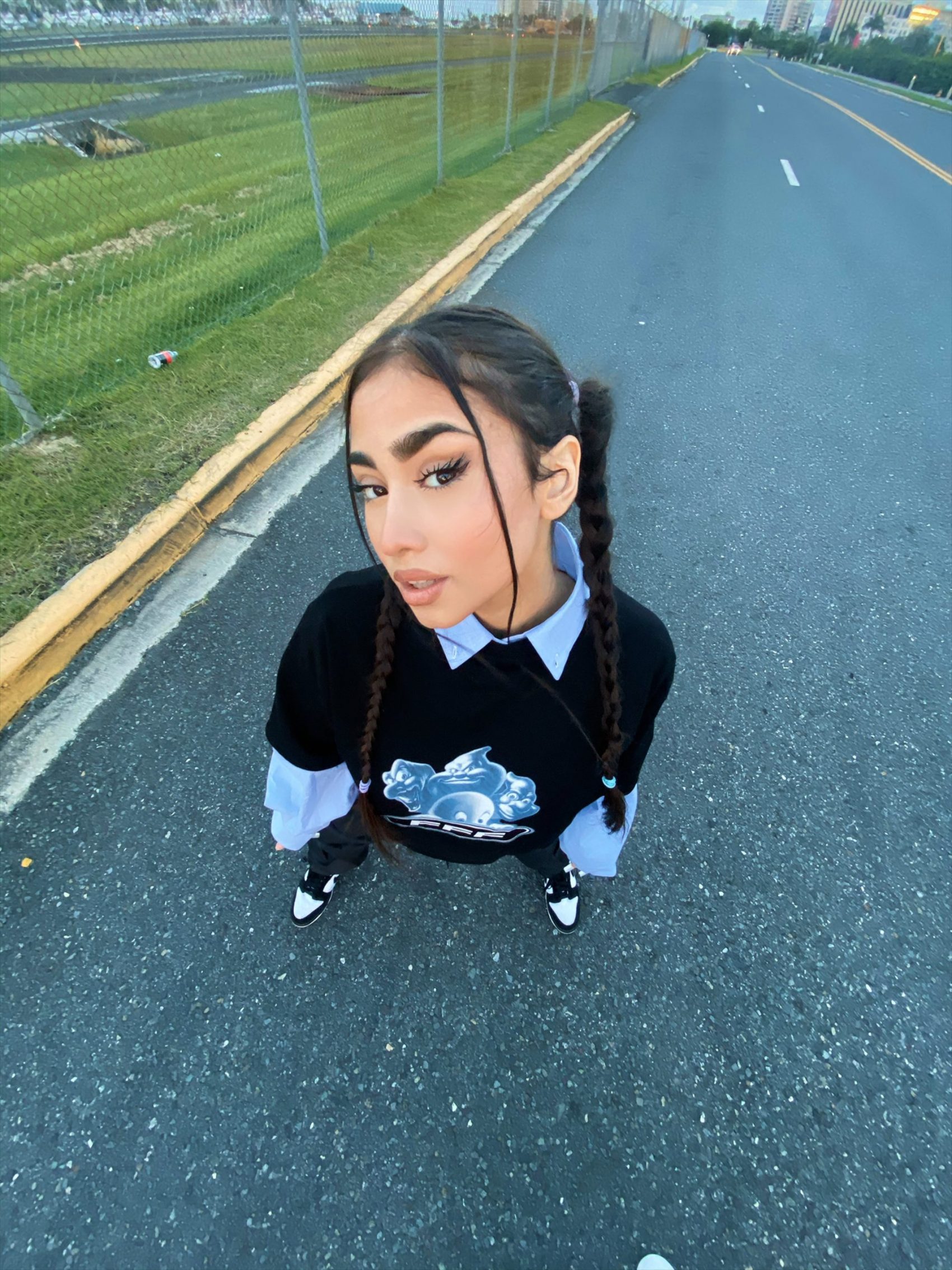 THE "FOR YA" MUSIC VIDEO IS STUNNING. WHAT WAS THE IDEA BEHIND IT?
I loved the video. I worked with THE MOVEMENT who are people that I always work with throughout my videos. They always understand my vision very perfectly. It was very cinematic for me. I'm a visual person,I love when everything looks really clean and like a high-fashion editorial, things that I want to have photographed and keep forever. 
HOW DO YOU FEEL TO SEE MORE WOMEN IN REGGAETÓN THAN BEFORE?
I think it's awesome—he more, the merrier. It's amazing that the genre is expanding so much, hearing different voices and different flavors. I'm so happy that it's happening. I can't wait for more and more females to take over the game 'cause that's what we doin' out here.
AS ONE OF YOUR GAY FANS, I WAS WONDERING IF YOU HAD A MESSAGE FOR YOUR FANS IN THE LGBTQ+ COMMUNITY.
Hell yes! The LGBTQ+ community has always been so amazing and accepting of me. My hardcore fans have always been from the LGBTQ+ community. One of my first shows in Chile was in a gay club and it was literally the best show that I've had to this day. It was so incredible. I love and appreciate you guys so much. I'm grateful to be loved by you guys.
WHAT CAN WE EXPECT FROM YOUR DEBUT ALBUM?
I can tell you guys that it's fire. That it has a lot of different sounds. It's something that's super fresh. I'm super excited for everybody to hear it. It's like going to be hearing a new type of genre.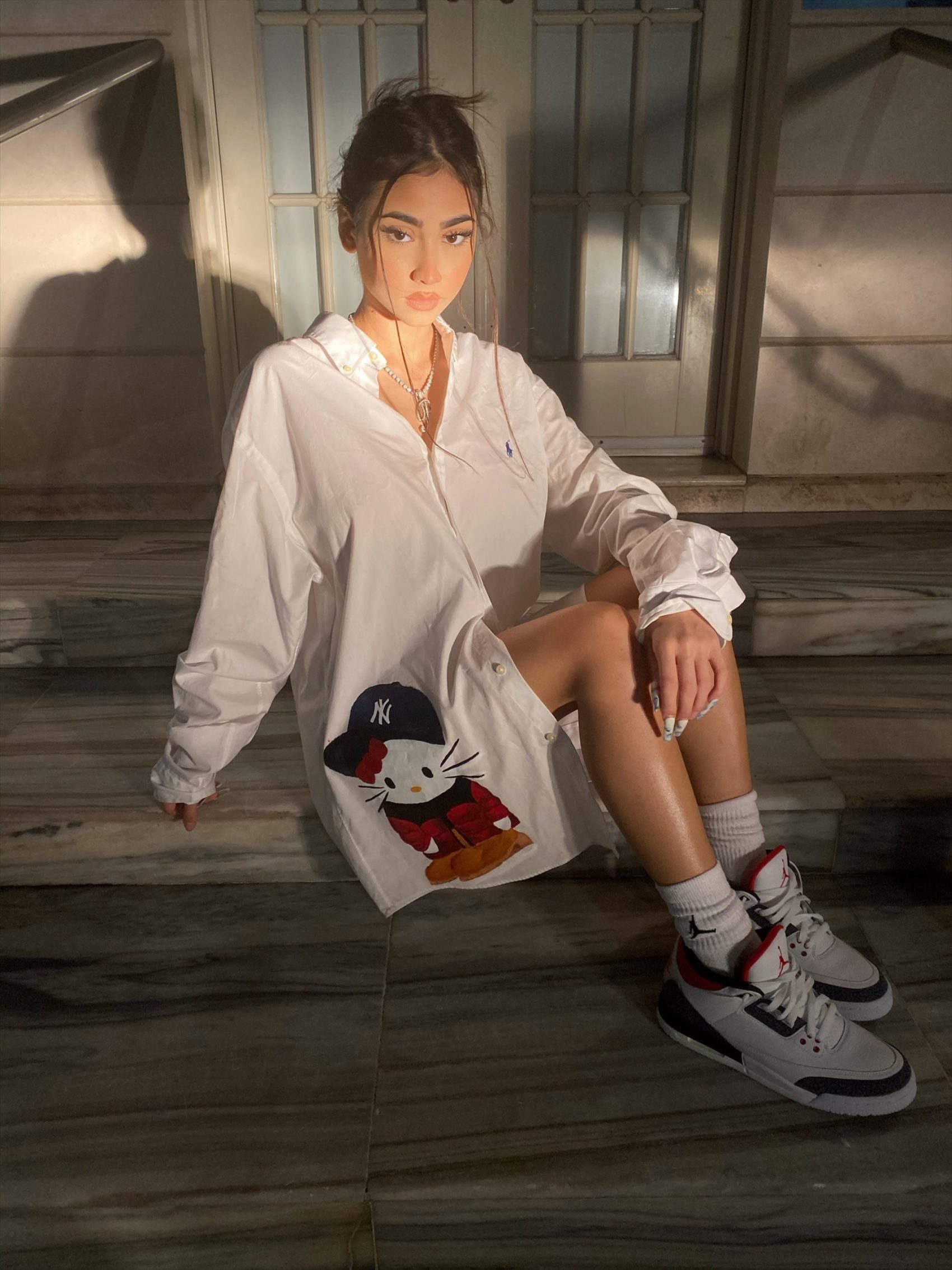 CONNECT WITH PALOMA MAMI  
INSTAGRAM // TWITTER // SPOTIFY
photos / courtesy of Sony Music Latin
editor / E.R. Pulgar
story / Lucas Villa