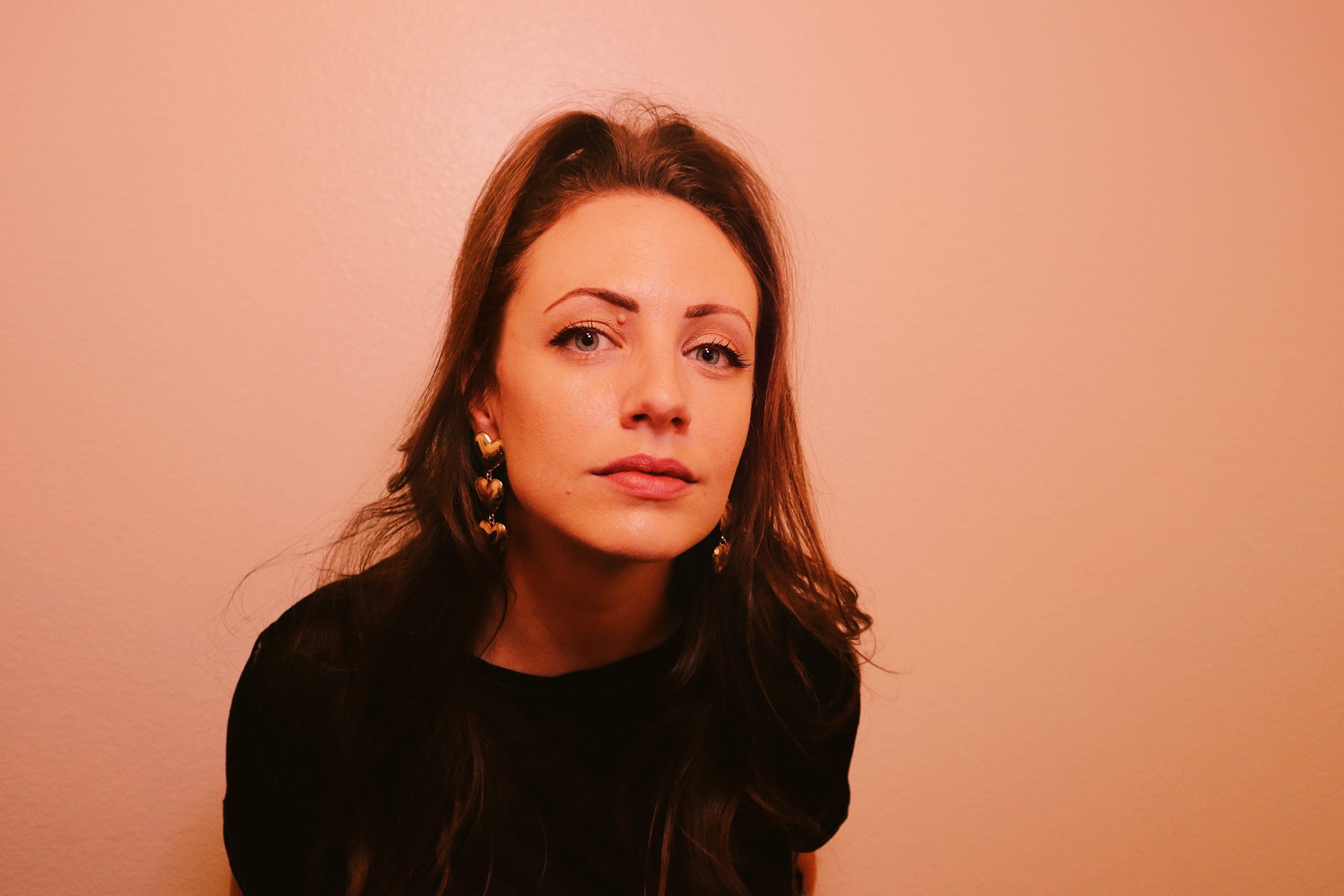 NADA ROBOT could be but possibly isn't really a robot. Listening to their music, the 60's classic harmonies paired with auto tune and out of this world instrumentals, it's hard to tell. The band does consist of real people though, power couple Mia and Addam Farmer, combined with Addam's brothers Heath and Austin farmer, they make one big family band.
Their new single "December 1999" is reminiscent of all the end of the world parties you went to throughout your childhood. Mia's in particular was New Year's Eve 1999, the night she stayed up to make sure the world wouldn't really end. Everyday feels like December 1999 now. The song is a galactic poolside tune, a song to be played at our next doomsday party. The groovy, psychedelic melodies and stellar vocals are everything you need to get you through it. We got to talk to Nada Robot about getting the band together, how they've been adapting during quarantine, and proving they're not a robot.
Where did the name Nada Robot come from?
Addam came up with the name one day while literally proving he wasn't a robot.  The online world is so inundated with bots and fraud that the "not a robot" captcha has become a determining factor in what is real vs. fake. The play on words with "Nada Robot" was perfect for the band as it really relates to how we approach our music. December (1999) is a good example of this; we have thick, un-tuned, Beach Boys harmonies that weave in and out throughout the song, but in the bridge we jam them through auto-tune, which is then followed by a throw-back guitar solo.  We want our music to feel classic and nostalgic, but also utilize (and kind of comment on) the technology available to us.
How did this band come together? How do you all know each other?
It's a real family band. Addam and I are married (we met while studying music at Cal State Long Beach) and Heath & Austin are his brothers. The 3 brothers have found success together in bands over the years, and when Addam & I started getting more serious about working on a new project together, we quickly realized we needed Heath & Austin on board.  Luckily, they are the best brothers-in-law in the world and said yes.
Is there a specific memory you have from December 1999? Why that date? What does it mean to you?
In December of 1999 I had just finished my first semester of 6th grade and there was a nervous excitement surrounding Y2K. It also seemed like my whole world was expanding – I was in a new school, had made new friends and formed new crushes who I could talk to on AOL instant messenger after school. I have memories of going to my best friend's house and waiting for Blink 182 to play on the radio so we could record the songs onto a cassette in my talk-girl. On NYE specifically, I remember trying to stay up until midnight to see if the world would end. When I think back on 1999, ultimately I'm reminded of a time in my life that was new and exciting but simultaneously simple and safe – like the opening lyric of December (1999) –  "We were young, we were free, who we wanted to be – nothing to it". Time moves so quickly these days and things are a bit more complicated, so it's nice to think back and reflect on those days. 
Who did you listen to growing up and who do you listen to now? Have they influenced your music?
I listened to a lot of No Doubt, Weezer, and Shania Twain. Thanks to my parents, I also loved The B-52's, Talking Heads and anything Burt Bacharach. Right now I'm really digging The Shins, The Bird and the Bee and Brandi Carlile. When I'm writing, I definitely draw inspiration from all of the above whether consciously or subconsciously. I really enjoy a classic, melodic structure that feels accessible, but love to bring in unexpected and experimental elements into the mix.
How have you adapted to quarantine life?
Each day I have to remind myself that this isn't one long episode of the Twilight Zone. Obviously it has been an incredibly uncertain and hard year for so many, especially in the performing arts industry, and I've been inspired by the ways in which our friends & family have shown resilience and creativity during this time. Personally, I've tried to focus on silver linings wherever they can be found – like having the time to slow down, take a deep breath and reevaluate what the future might look like. Luckily living with Addam means I'm quarantined with my writing partner & producer so it's also allowed us extra time to really get creative, work on new music and binge-watch a show or ten.
What can we expect to see from you next? What do you hope to accomplish in the new coming year?
New music! We're planning to release a few more singles in the coming months, followed by a full length album in early 2021. After such a strange year, I hope as a whole can we can (safely!) get back to live shows soon.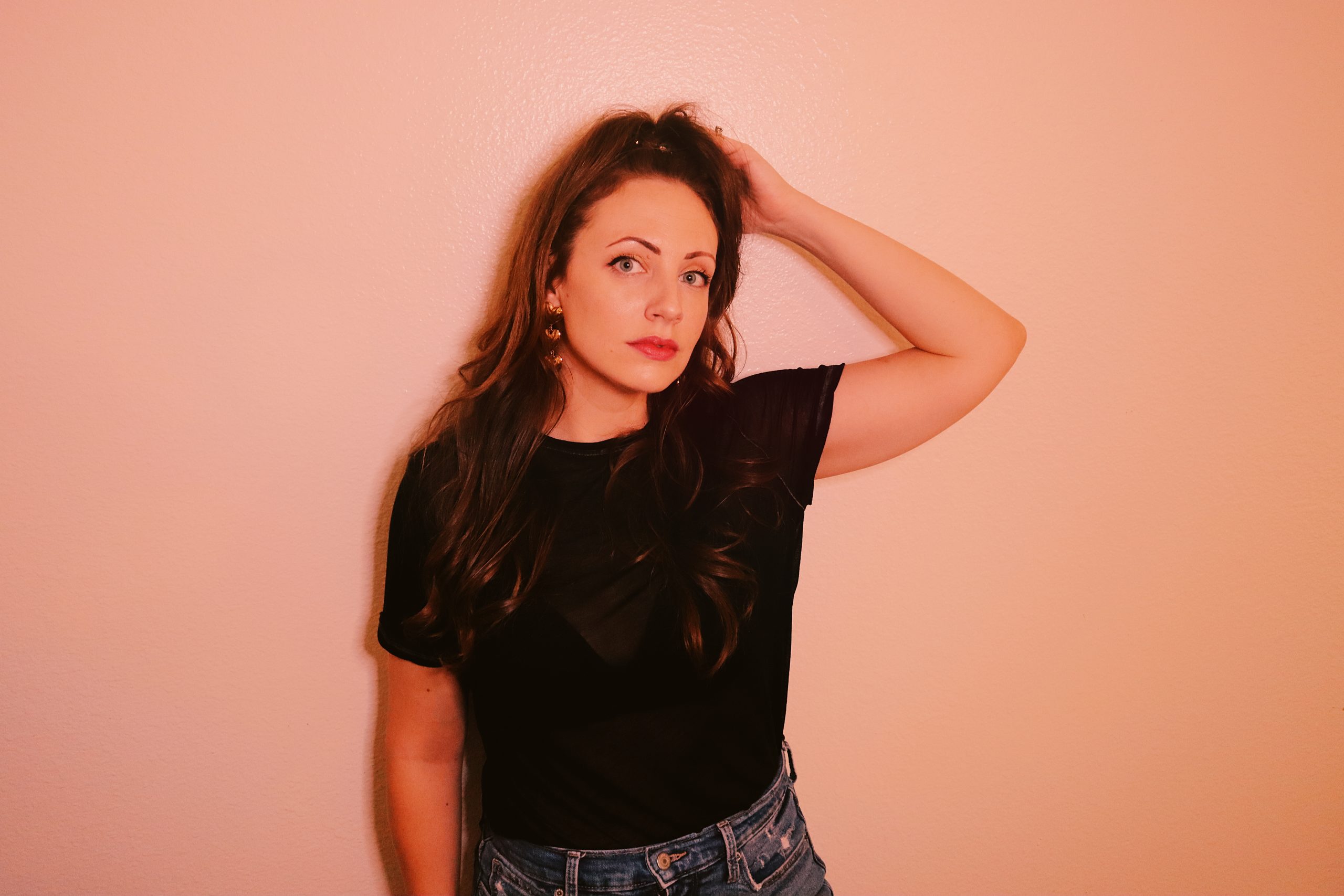 CONNECT WITH NADA ROBOT
photos / Addam Farmer
story / Vogue Giambri