Widely known for her relevant coming-of-age lyrics, mxmtoon celebrates loving one's self with passion and the honest intensity of youthful emotion. Although, her voice does more than just sing dreamy (sad) disco-pop songs. Mxmtoon's ever-growing digital platform allows Maia to speak on the behalf of various minority groups, her LGBTQIA+ fanbase, and the mixed-race Asian community. Maia's spirited kindness shines through in everything she does, whether it's singing deliciously sweet pop songs or representing masses of people with unwavering fidelity.
Mxmtoon is set to begin her bittersweet daze tour alongside Ricky Monthomery and Grentperez in late July in Los Angeles, CA. The California-originated singer will be back with her roots, only hours away from her hometown in Oakland, CA.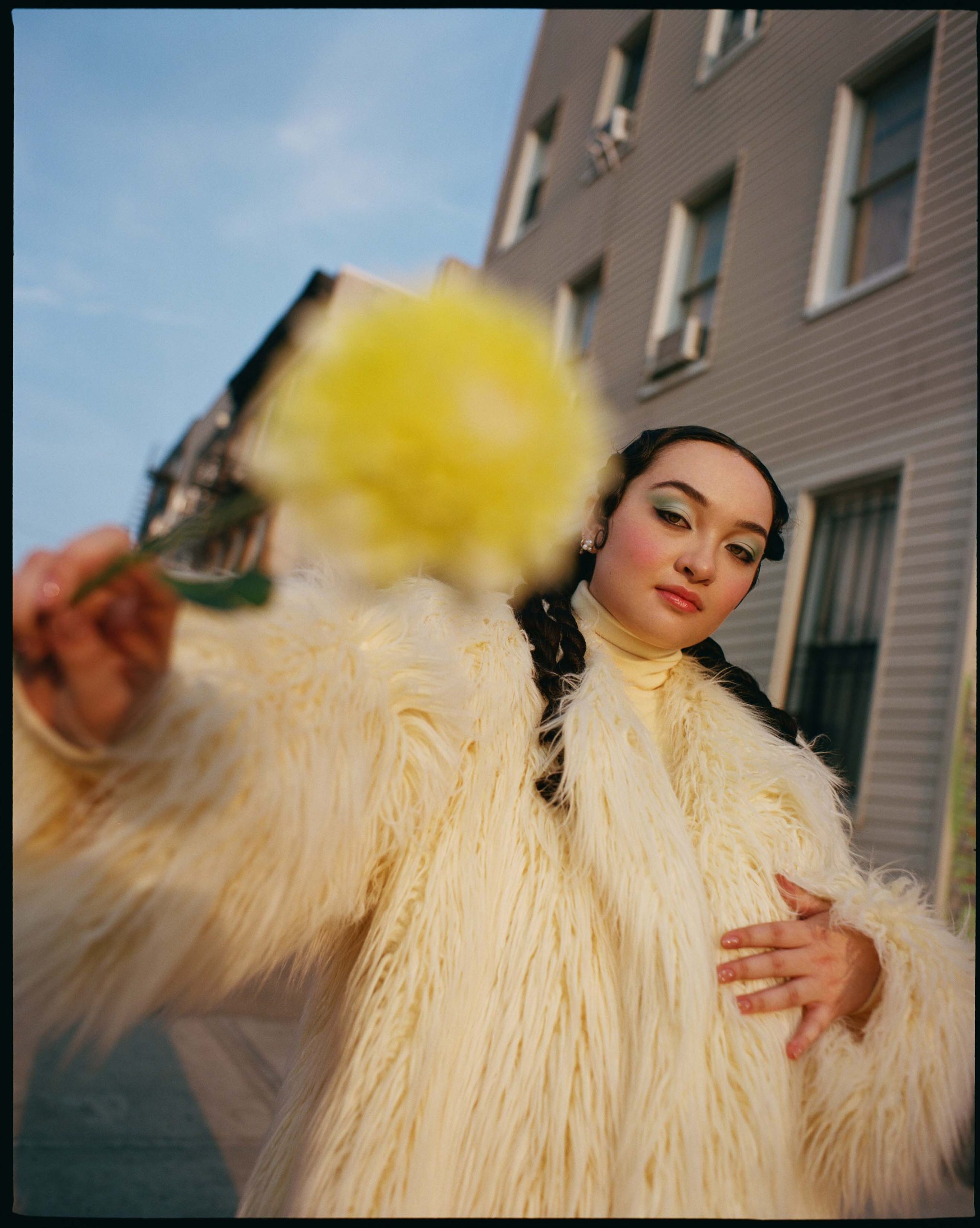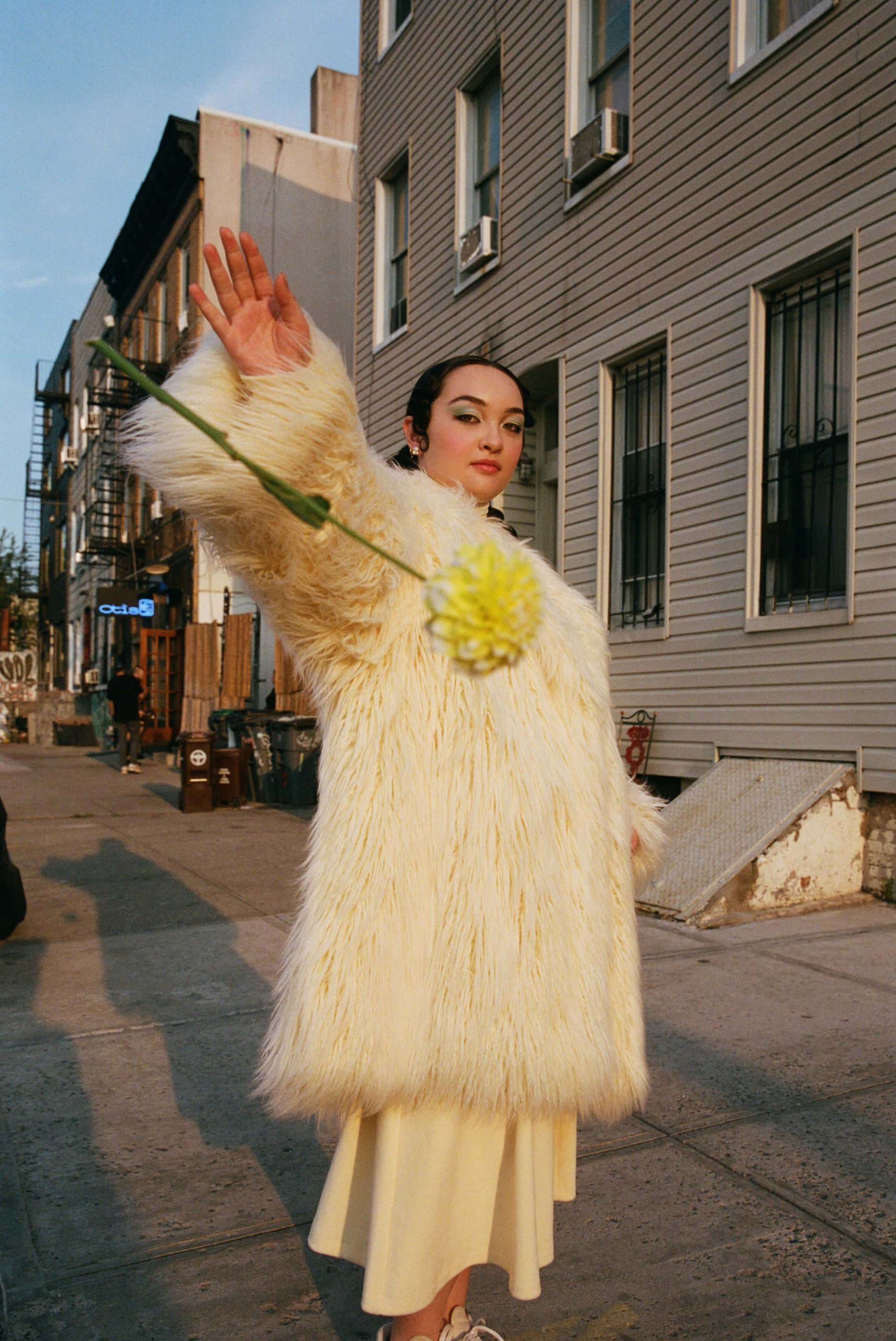 — Could you tell us who mxmtoon is? How did you come up with this name or persona?
mxmtoon is a culmination of my emotional adventure starting back in 2016. The name existed before then, originally operating as a handle for my Instagram account that I would post cartoons on, but eventually developed into a music project. 
— How would you describe your writing process for your most recent album "Rising"?
A lot of the writing for "Rising" was done by asking my inner child what she would want to hear. As you grow up, I think it's really easy to try and almost force yourself to mature rapidly to fit in with the world around you. I know in my own life I've constantly worried about being "mature enough" and couldn't wait to be an adult, and a lot of my past writing was almost written from that lens of "what will make me sound like I know what I'm talking about." I tried to let go of those thoughts and focus on making music that could bring me joy, and not worry about sounding immature in the process.
— Who do you take inspiration from in regard to your artistry? Were there any particular influences that remained ever-present while writing "Rising" and any other new music you may be producing?
I always look back to the music my parents were playing in the house when I was growing up. Disco was huge for me, and I loved it. I love classical music as well and even trained on cello for eight years. My love of both of those played really heavily into "rising," and I'm sure they'll inspire for whatever comes next as well. 
— Who is your dream collaboration and why?
I would love to collaborate with Noah Kahan again. I featured on his song "Pride" but I just adore Noah. He's such a lovely person through and through and getting to do another song with him would be a joy. 
— Who would you say you write music for? 
I try to write for my younger self. A lot of the music I make is to essentially fill the gaps of what sort of music I wish I had. I never got to see a mixed race asian girl talk about her identity or anything in the music industry when I was younger. Even though there's a lot of mixed race asian people in the industry now, I still feel lucky that I get the chance to honor the feelings I had when I was little. She would have been so stoked to see someone like her. 
— In 2022, you went on an extensive world tour across North America and Europe. How was this experience for you? Do you enjoy the atmosphere of live performances given that a lot of your growth in the music industry happened digitally?
I adored it. It had been so long since I'd been on the road, and touring has been something that's historically very hard for me. I have pretty severe anxiety, so it's hard for me to be away from familiar environments, family, or friends. Being on stage is actually the biggest form of comfort I have during touring and my experiences last year with the shows helped me become so much more comfy with the idea of touring more in the future. It's so nice to be able to see people's faces and makes me feel so grateful for everything I get to do. Having spent so much time at the beginning of my career doing everything virtually, and then the pandemic of course, it makes in person moments very special. 
— What is your favorite song to perform and why?
I love performing "mona lisa." It was our last encore song of the show for 2022 shows and every single night it killed! People get so hype I barely even need to sing. It makes me feel like I'm flying when I'm so in sync with a room of people and everyone is just singing their hearts out. 
— Aside from the rapid development of your music career through social media platforms and the general online community, how has this constant availability of online connectivity allowed you to build your platform as an activist? 
Being able to connect so instantaneously to people world wide has really helped me feel like my grasp on the world at large is so much better. The internet can feel so vast at times, but it truly allows for incredible moments of connection. I consider myself lucky to have grown up in an environment that encouraged and taught me the importance of activism, but the issues that I was presented with were oftentimes only related to where I grew up or the US at large. Having an international audience has helped me educate myself on a global scale, and I feel very thankful to my listeners for not only supporting my art, but being a teacher to me and others. 
— What do you have to say about the negative stigma surrounding music getting popular on TikTok? A lot of music listeners coin a song as a "TikTok song" when it originates on the platform, and they say so with a negative air in their tone. What words of advice would you offer to developing artists using social media as a mode of self-advocacy
TikTok is a really incredible tool for exposure, and I think people definitely try to cheapen the art that manages to find viral success because people view popular things as "less than" for some reason. My hope for developing artists is that they understand the people who are cruel and mean to you will always try to be louder than the people who support you. Social media is the biggest tool we get as independent artists, and you should absolutely take advantage of that! Record labels are still trying to understand how TikTok works, and if you can use your own understanding to your advantage, you absolutely should. 
— What is on the horizon for mxmtoon? If you have a 2023 vision for yourself, what does it look like, sound like, feel like?
My hope is that I get to keep doing silly stuff! I love music and am so proud of all that I've been able to accomplish, but I love to try new things. I'll be on tour in the summer with Cavetown, Ricky Montgomery, and Grent Perez, so there are still some fun live performances to be held. I'll definitely be writing this year as well and am excited to work on whatever music project comes next, but I'm sure there will be some other surprises along the way.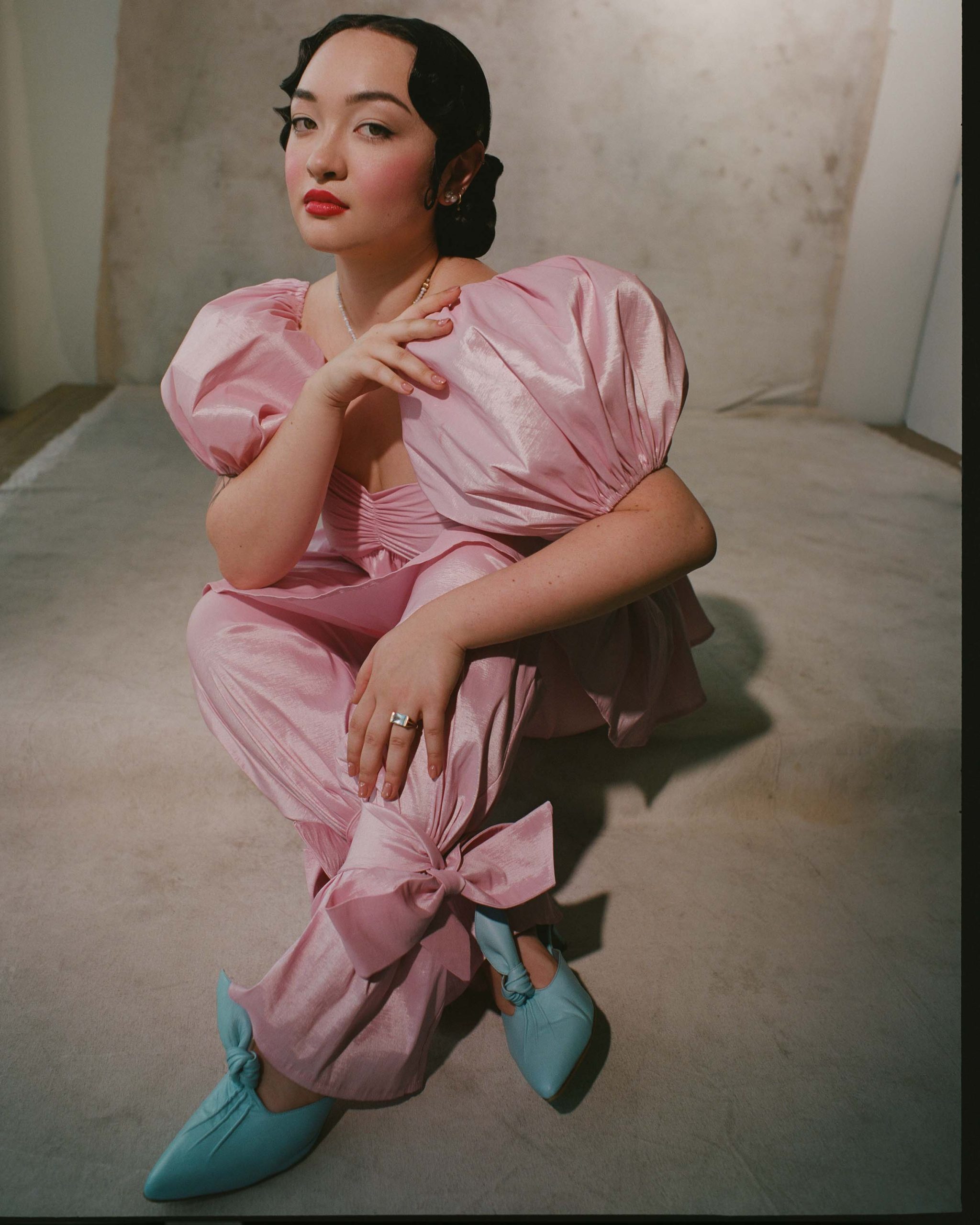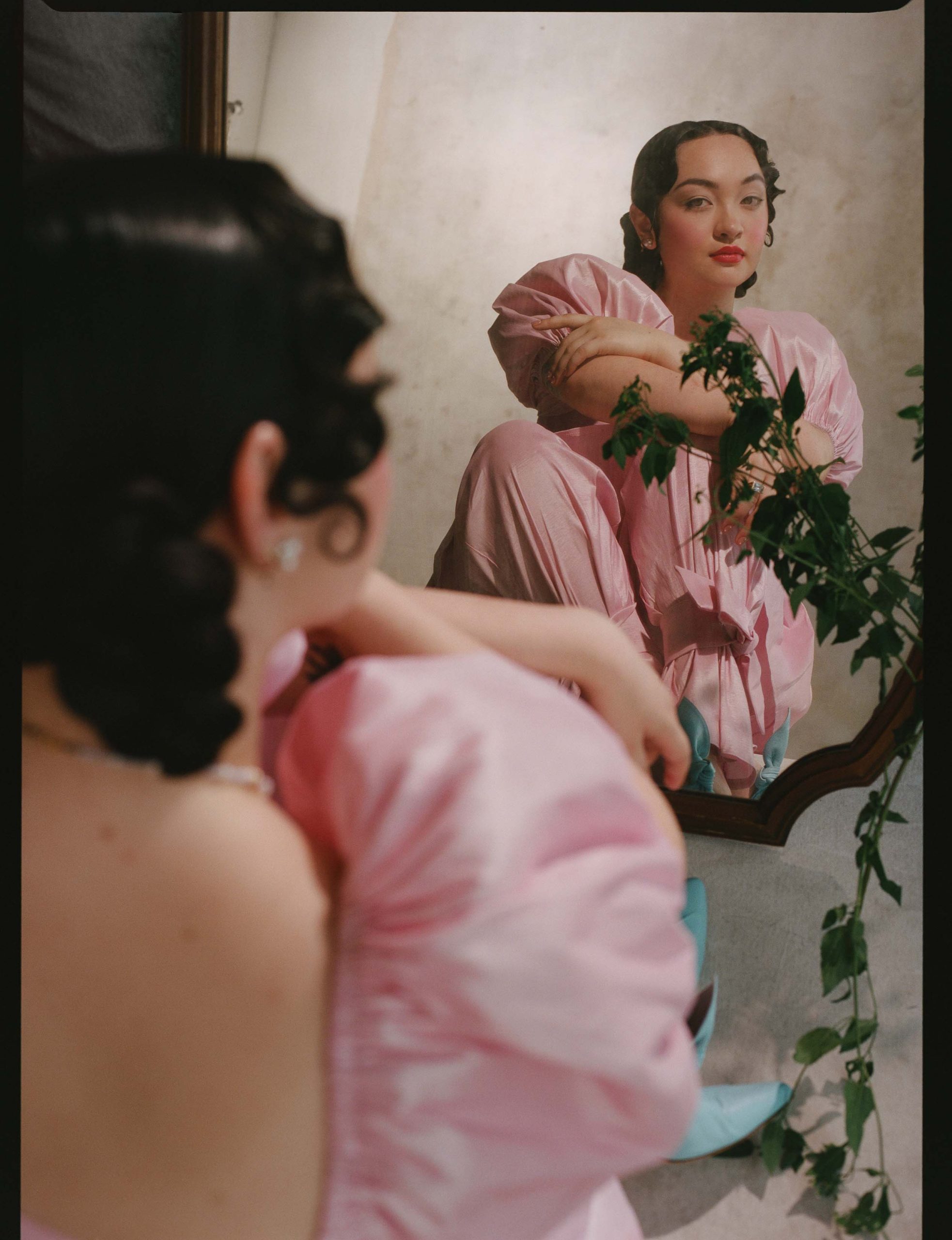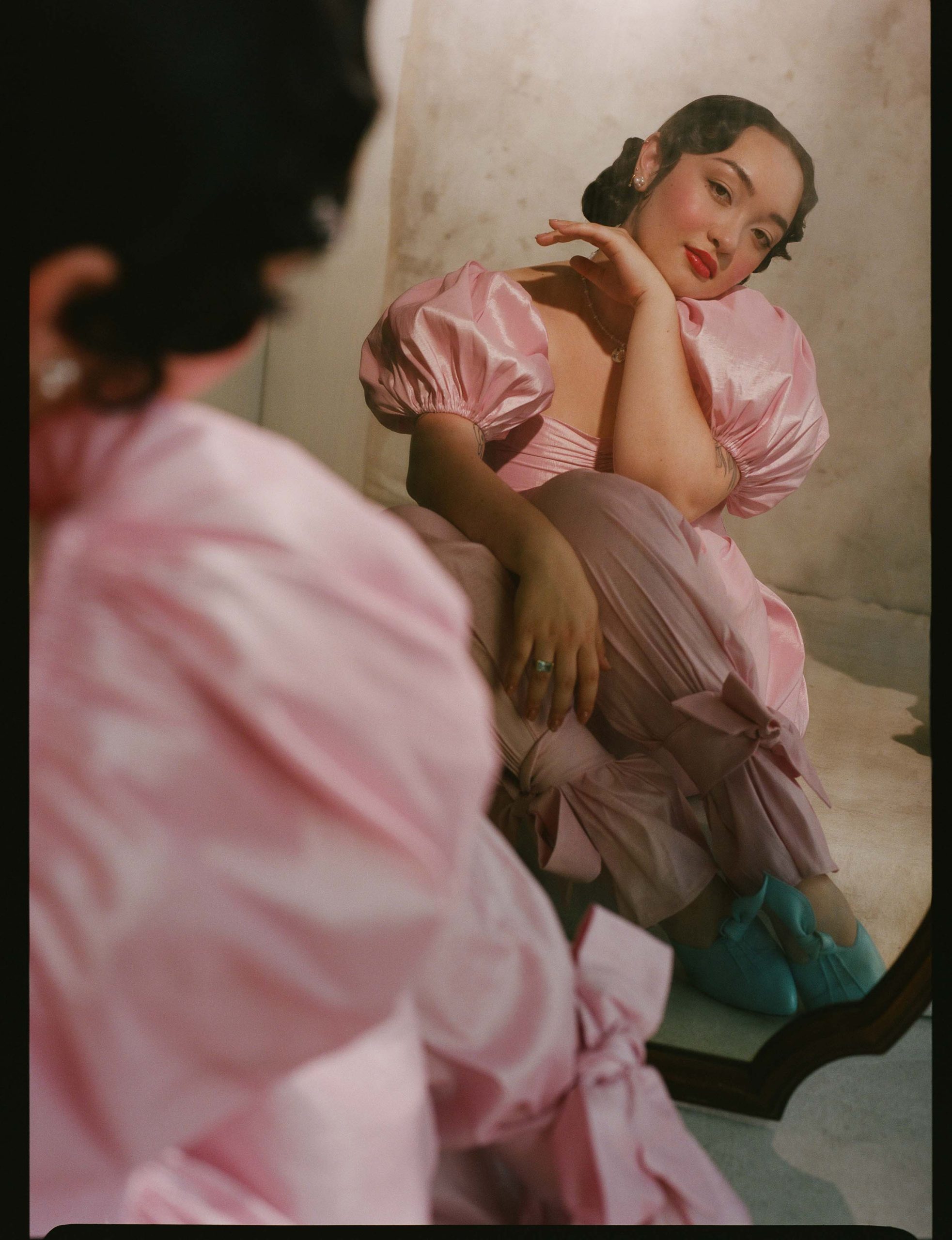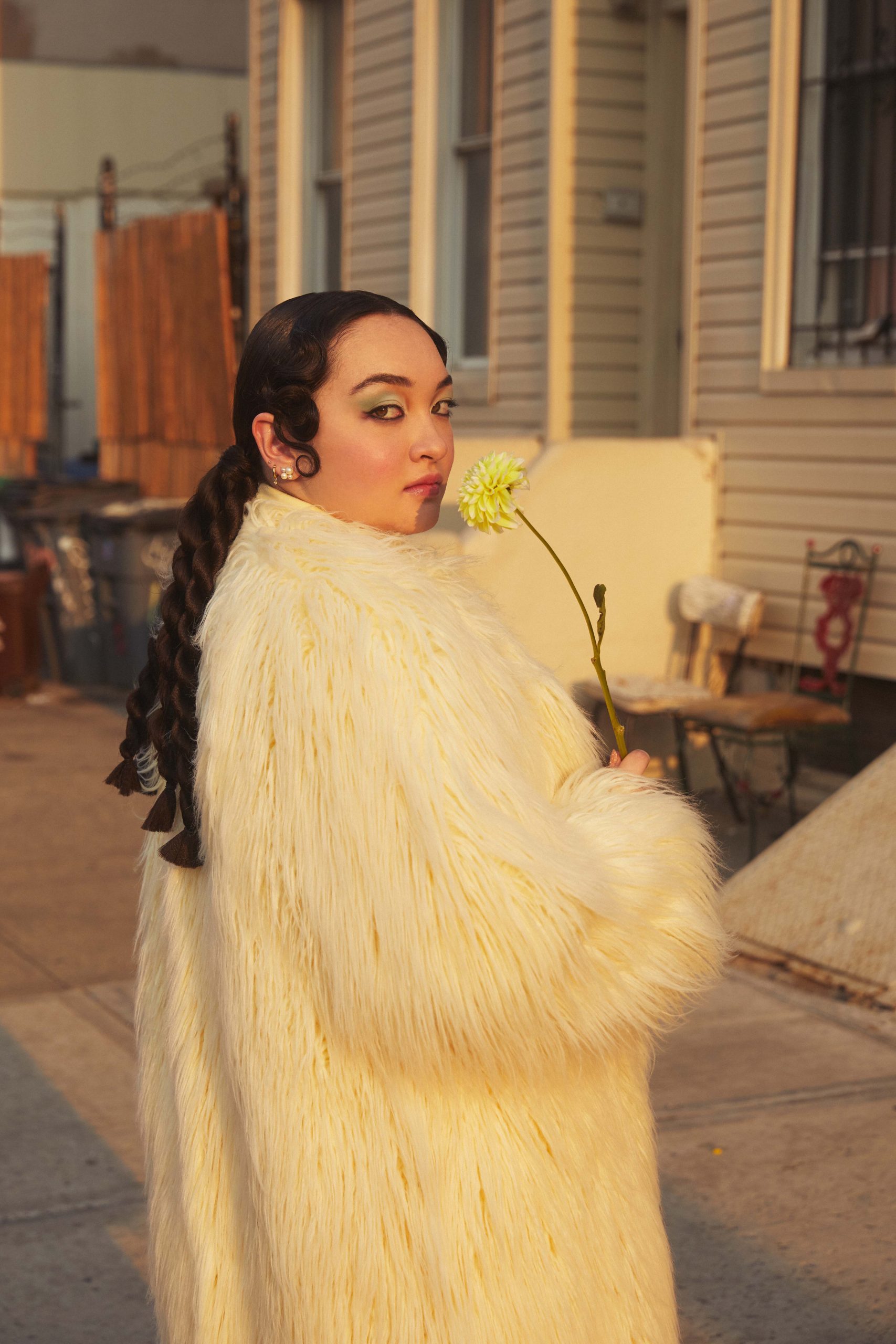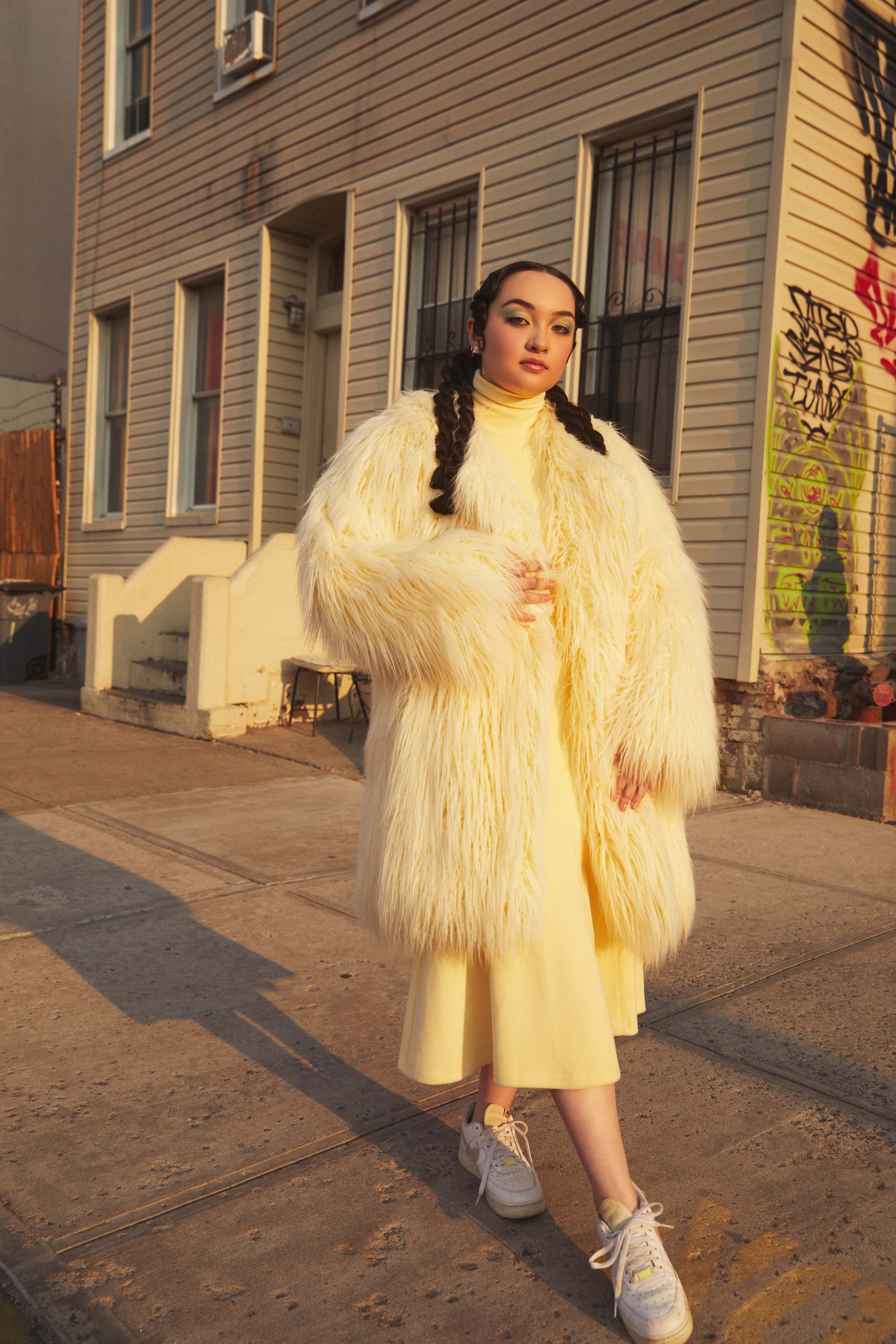 story / Kali Kugler photos / Brett Warren Stylist: Jess Monterde Hair: Rebekah Calo Glam: Molly Fredenberg
CONNECT WITH mxmtoon: