The first time I saw The Mona Passage I was in Vigo, Spain working for the poet Bob Holman. I walked into La Fabrica de Chocolate, a small and dimly lit venue, expecting to hear poetry—and I did, but it was imbued with the familiar shriek of a well-strummed electric guitar. I saw a man with exuberant curly hair reciting in front of a black palette-swap of the Puerto Rican flag. This was the Puerto Rican Resistance flag, a hallmark symbol of the continuing struggle for independence on the world's oldest colony—although the U.S. won't call it that. The man in front of it, reading his resistance poems with a distinctive Nuyorican flair, was celebrated poet Bonafide Rojas.
Starting the post-punk group with Yabey El and a core rotating cast of musicians, The Mona Passage is named after the strait that separates Puerto Rico from the Dominican Republic and Haiti. This resistance against colonialism is a powerful tension in their music, and is as prevalent as ever in their latest record The New Myths. It's a piece of anti-colonial post-punk poetry, one that plays with the sky and the earth, with the body and the islands of Manhattan and Borinquen. Standout track "Tierra", which showcases Rojas' poetic chops, sandwiches the title track between breaking point "Cielo", which comes with Zeppelinesque guitar and high-powered emotions. It's these games of balance between silence and noise, between breathing and intensity, where the magic of the record opens up to those who want to hear it.
The Mona Passage self-describes The New Myths as "a reinvention of self, a love letter to The Puerto Rican Diaspora, a protest for independence, a personal reflective anthem, an epic poem, a rock & soul, new wave, space folk, electric dream of an album," and they're right. The music drives you to listen to harsh truths, and rewards you with sleek guitar, swelling organs, and a bravado worthy of the rock gods who inspired them, who range from David Bowie to Jimi Hendrix. Rock music was borne of liberation, and here is a band trying to remind you of just that.
LADYGUNN caught up with Rojas and El to talk about The New Myths, bringing the Puerto Rican struggle into their music, and what's next.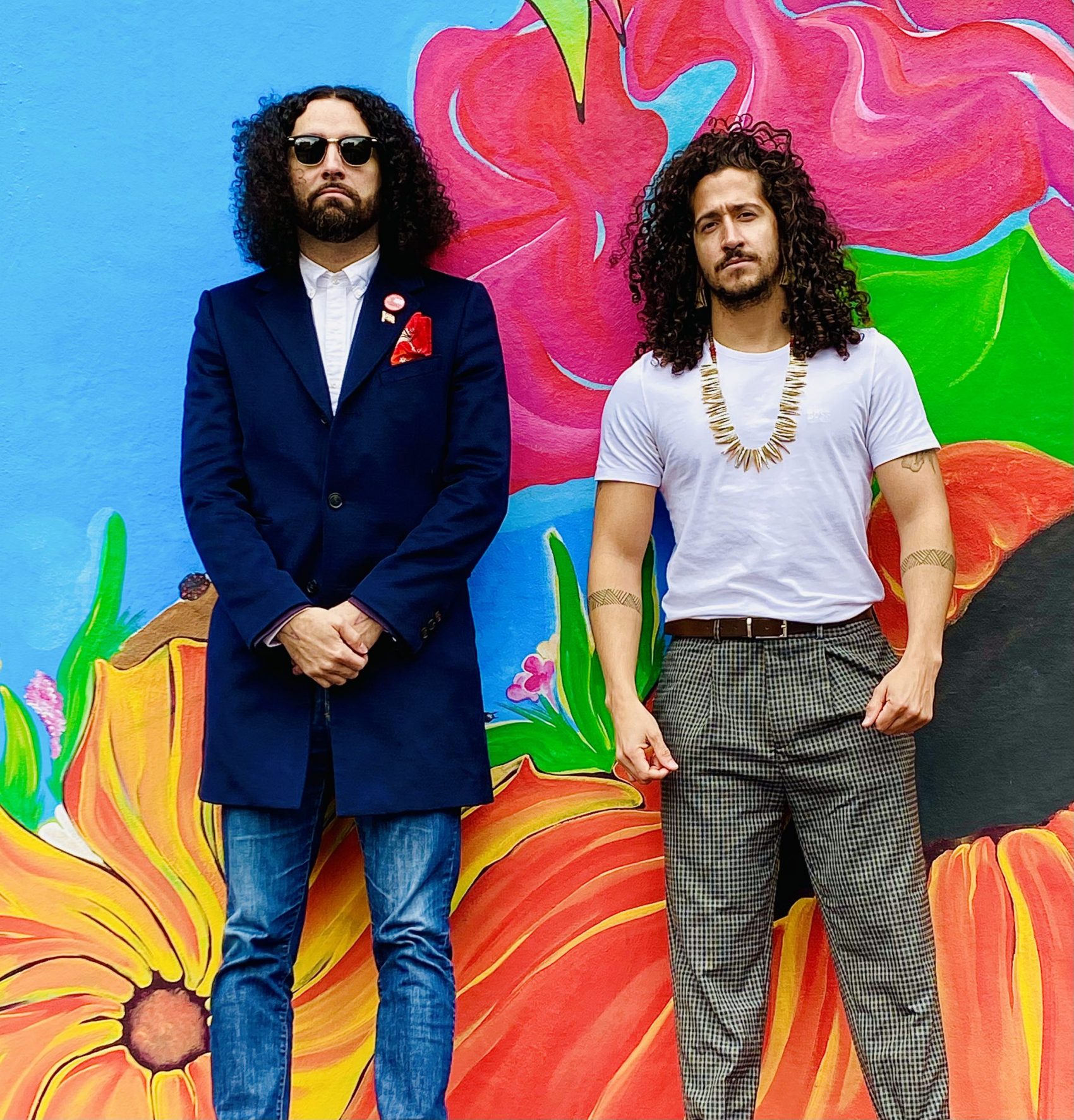 WHAT WERE THE PRIMARY INSPIRATIONS BEHIND THIS RECORD? WHO WERE YOU LISTENING TO? WHAT WERE YOU READING? WHAT WERE YOU EXPERIENCING? 
YABEY EL: The primary inspiration is and has been for the band in its entirety the island of Puerto Rico. The people have been fighting for years for a change. This album speaks to that. When it comes to who I was listening to? The pain of the people, the sounds of helplessness I felt not being able to help them all. Not a fun answer, but there was [David] Bowie and Nina Simone in that mix. Experiencing heartbreak, growth and gratitude. A shitshow of emotions.

BONAFIDE ROJAS:  Yes, Puerto Rico is the main inspiration and being very upfront about it in our way. You won't find many rock songs in English mentioning Ponce or jibaros anytime soon. What I was listening to: The Mars Volta, Radiohead, Rush, Fishbone, PJ Harvey, and St. Vincent. I was revisiting Assata: The Autobiography of Assata Shakur and Prisoners Of Colonialism by Ronald Fernandez.

HOW DOES PUERTO RICAN AND NUYORICAN IDENTITY INSPIRE AND FEED INTO YOUR SOUND AND PERFORMANCE? WOULD YOU SAY IT DOES?
YB: It definitely does! Our sound is resistance. Resistance against the negativity. A resistance to self-doubt. A resistance against a system. A resistance to the bullshit. The island is in a continuous battle for its independence and we hope we can amplify those voices screaming for change. 

BR: When we perform, we represent Puerto Rico and we want to make the audience observe and wonder about our symbolisms. Ask "why is the flag black?" and after the show, if they're not familiar, and after listening to the music, they research what it represents. We want the audience to be inspired enough to learn what's going on in Puerto Rico.
I'D LOVE TO KNOW MORE ABOUT YOUR VIEWS ON ROCK MUSIC AND POETRY. DO THE TWO INTERSECT FOR Y'ALL?
YB: I think any great artist or poet is attune to or struggling with some emotion. Be it suppressed or over-expressed. 
BR: Where do you want me to begin? [Bob] Dylan? Bowie? Lou Reed? My love for poetry and rock n' roll runs real deep. With "Tierra", I'm paying homage to these two passions of mine. It's based on a poem I wrote called "Home Is The Flower Of The Land" and I placed it over this instrumental I had, but I have to give Yabey credit for pushing "Tierra" to be on the record. He took off on it and really championed it. Our balance of Yabey's approach to melody and mine to rhythm really is showcased here. I love that it's different from all the other songs.



HOW DOES THIS FULL-LENGTH DIFFER FROM 'WHEN THE CITY SLEEPS, PT.1'? HOW HAVE Y'ALL GROWN MUSICALLY?
BR: Writing songs with Yabey really changed my songwriting. I challenged myself in making the songs work for him, not him working for the song. I used silence and lack of instruments on parts to showcase Yabey. In WTCSP1, i was hiding behind the guitars and drums, but this time, there was such chemistry with Yabey, Pete Sustarsic—our glorious drummer—and myself, it really allowed us to bring forth a new sound and release a full length that allowed us the space to express ourselves abundantly.
Y'ALL HAVE ALWAYS TRADED IN APOCALYPTIC METAPHORS AND EARTH-SHAKING MUSIC AND THIS RECORD IS VERY MUCH A CULMINATION OF THAT PHILOSOPHY. SO, IN THE ASHES OF THE NEW WORLD, WHAT NEW MYTHS CAN WE CREATE?
YB: The ego-death of the masses and the dismantling of a false system. Then we eat pizza!

BR: Being the most authentic self you can be for yourself, honoring the dead and allowing yourself a path to happiness. and remembering that, reinvention is a beautiful thing the day after you die. And yes, then eat pizza!
WHAT ELSE CAN WE EXPECT FROM THE MONA PASSAGE IN THE FUTURE?
YB: Tours, Tours, Tours, and a record deal! A new album! A humble opening for The Mars Volta, At The Drive-In or Radiohead!

BR: Yes, touring is high-key the priority, the post-pandemic tours. Yabey and I are already working on different projects, but I am grateful to have been able to record and finish The New Myths during a pandemic. 2020 will be a strange one all around, but when I hear what we created in that year, I am completely humbled and amazed.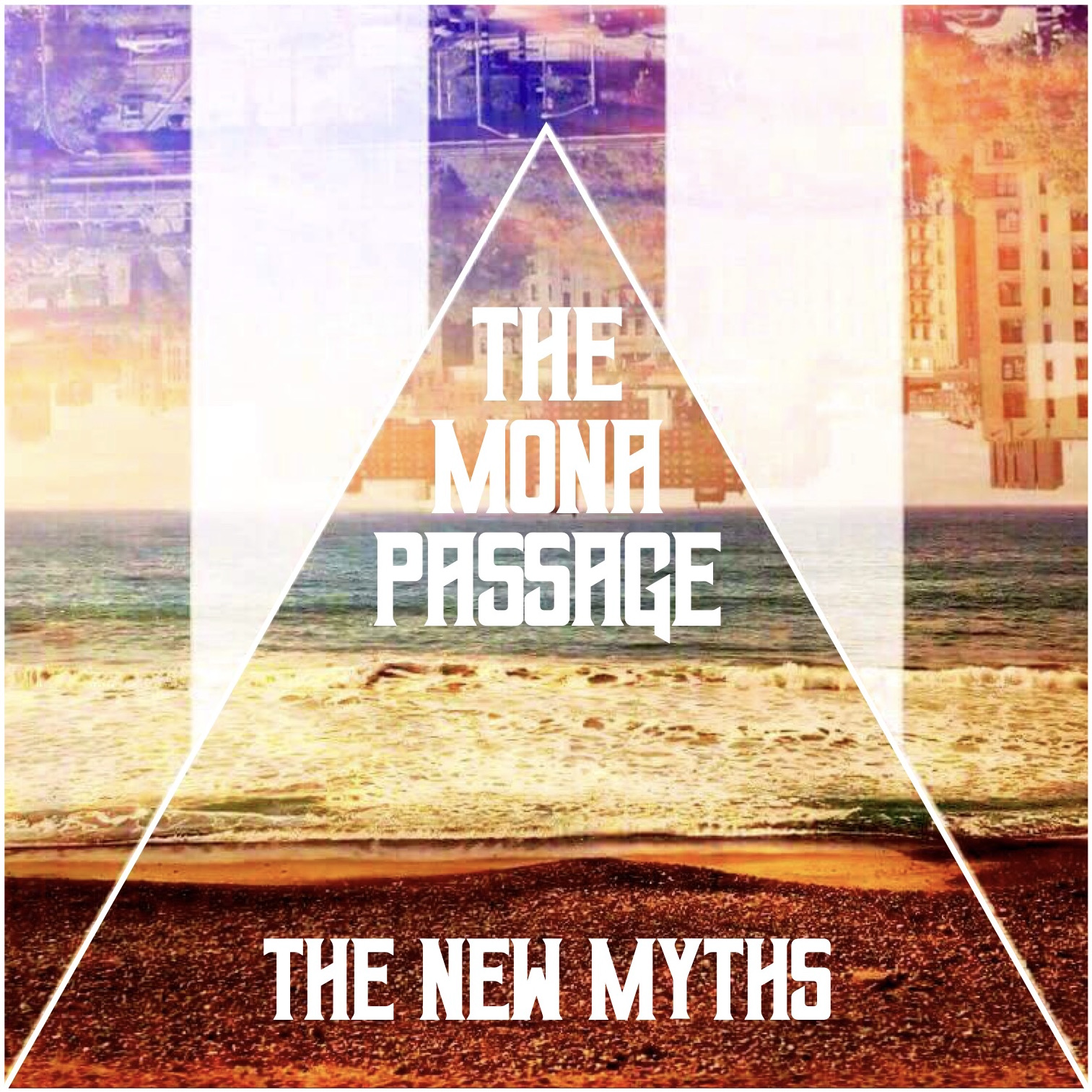 CONNECT WITH THE MONA PASSAGE
INSTAGRAM // SPOTIFY // BANDCAMP
photos / courtesy of the artist
story / E.R. Pulgar