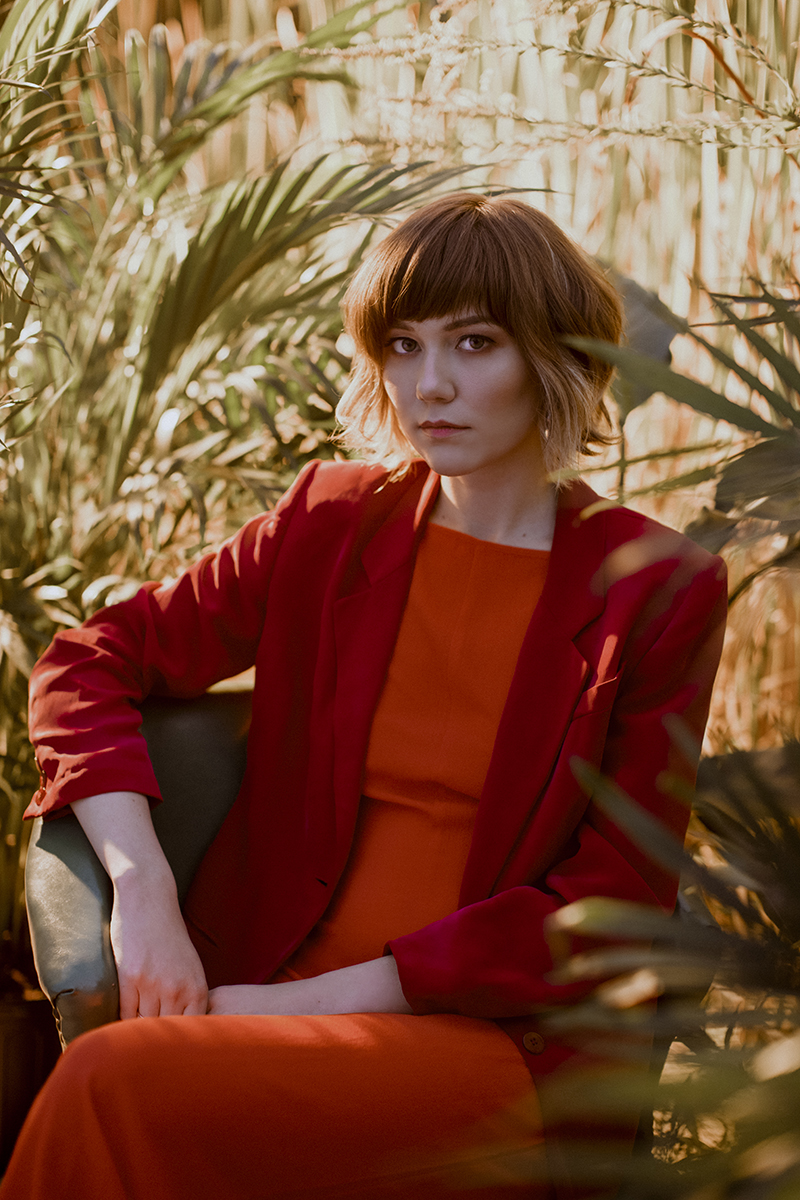 story / Catherine Santino
photos / Alysse Gafkjen
Molly Tuttle is bringing a refreshing, modern twist to traditional bluegrass music. The singer-songwriter, who's debut record When You're Ready is out today, grew up in California learning guitar from her father and listening to progressive country music. After studying at Berklee College of Music, her innovative songwriting and soft-yet-strong vocals carried her into a professional music career. In 2015, Tuttle made the move to Nashville and began working on her record.
At 26 years old, she has already been crowned "Instrumentalist of the Year" at AMAs 2018, won Folk Alliance International's award for "Song of the Year," and was the first woman in history to win the International Bluegrass Association's 'Guitar Player of the Year."
She's also a champion for women, frequently speaking out on her autoimmune hair loss disease, Alopecia Areata. Tuttle is on a mission to break the stigma of hair loss, especially among women, and expand the definition of body positivity.
I sat down with her to chat about her brand new album, her life in Nashville, and sharing a song with Jewel.
Stream the album and check out the interview below.
https://open.spotify.com/album/1w0K4edsnTTxo2p6ZCErUV
Your music certainly is rooted in country and bluegrass, but do you consider yourself a country artist?
That's always hard for me because I can hear different influences, especially in the new album. I grew up playing progressive country so I definitely hear strong bluegrass, even though it's not what I would consider a bluegrass album. I was listening to a lot of indie rock when I made it.
You're an incredible guitarist, and I know you also want to inspire other young people to learn. I even saw some of your instructional videos on YouTube. What's your motivation there?
I think since my dad is a music teacher and he's taught music for so long, when I was a teenager I started picking up his overflow students. He gave me a lot of pointers on how to teach and it came kind of natural to me, I've always had a love for teaching. It's really rewarding to show someone, especially when it clicks for the other person and you find a way to explain something to someone that really works. So that can be a really cool moment.
Is performing as innate for you as teaching?
Yeah, I think. I've never had major stage fright, but I think I'm naturally more reserved so performing didn't come naturally to me, especially when I first started leading my own band. I was like, 'What do I say on stage? How do I come across as confident?' So, that was something that was more of a learning curve for me.
Your song "Million Miles" was originally a Jewel song, which you kind of inherited it from her. What was that process like?
I have a friend, Steve Poltz, who wrote a lot of songs with Jewel when she was first starting out and they both lived in San Diego. They wrote the song 'You Were Meant For Me' together and a lot of other songs that I love. So I wrote a bunch with Steve, and a couple of songs, but ['Million Miles', he just played that first verse and chorus for me one day and was like, 'Maybe you can take this on and finish it, I wrote it with Jewel.' And it instantly sounded like a Jewel song to me. It did feel like a lot of pressure and I was walking around for months like, 'I love this song, I need to finish it.'
So, I finally sat down and tried to get in the head space of the song and the character of the song and tried to imagine what they were thinking when they wrote it. I wrote another verse for it and sent it to Steve and he sent it to Jewel and I was like, 'I really want to record this song. I've never met Jewel, do you think you'd be okay with it?' Finally, we were getting closer and closer and he was like, 'Yeah, Jewel likes the song. It's fine to record it.' So I did. And then Steve claims that that was a lie and Jewel never actually heard the song.
What!?
He told me that a month ago. We were on stage and we're playing to this audience and about to play the song together, I'm sitting in with him for his set and he was like, 'Molly asked me if Jewel was okay with it and I couldn't get through to her, so I said she was and I lied.'  So that was funny but once Jewel finally heard it, she really liked it.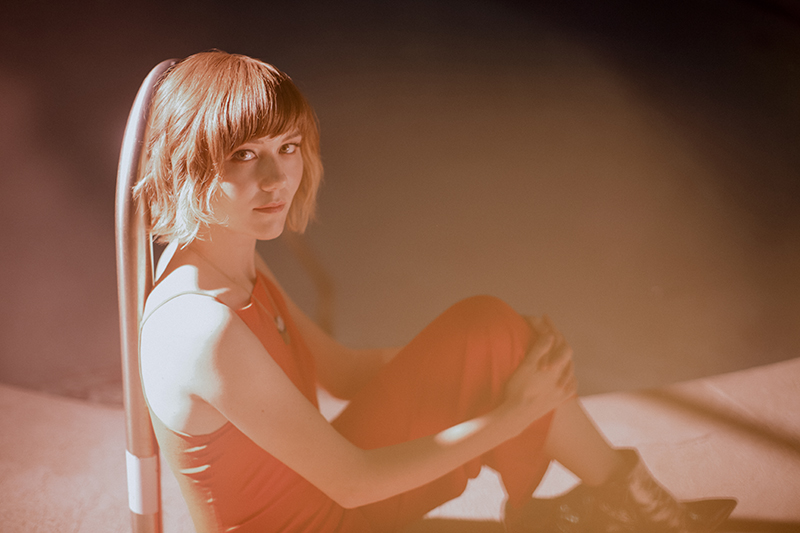 CONNECT WITH MOLLY