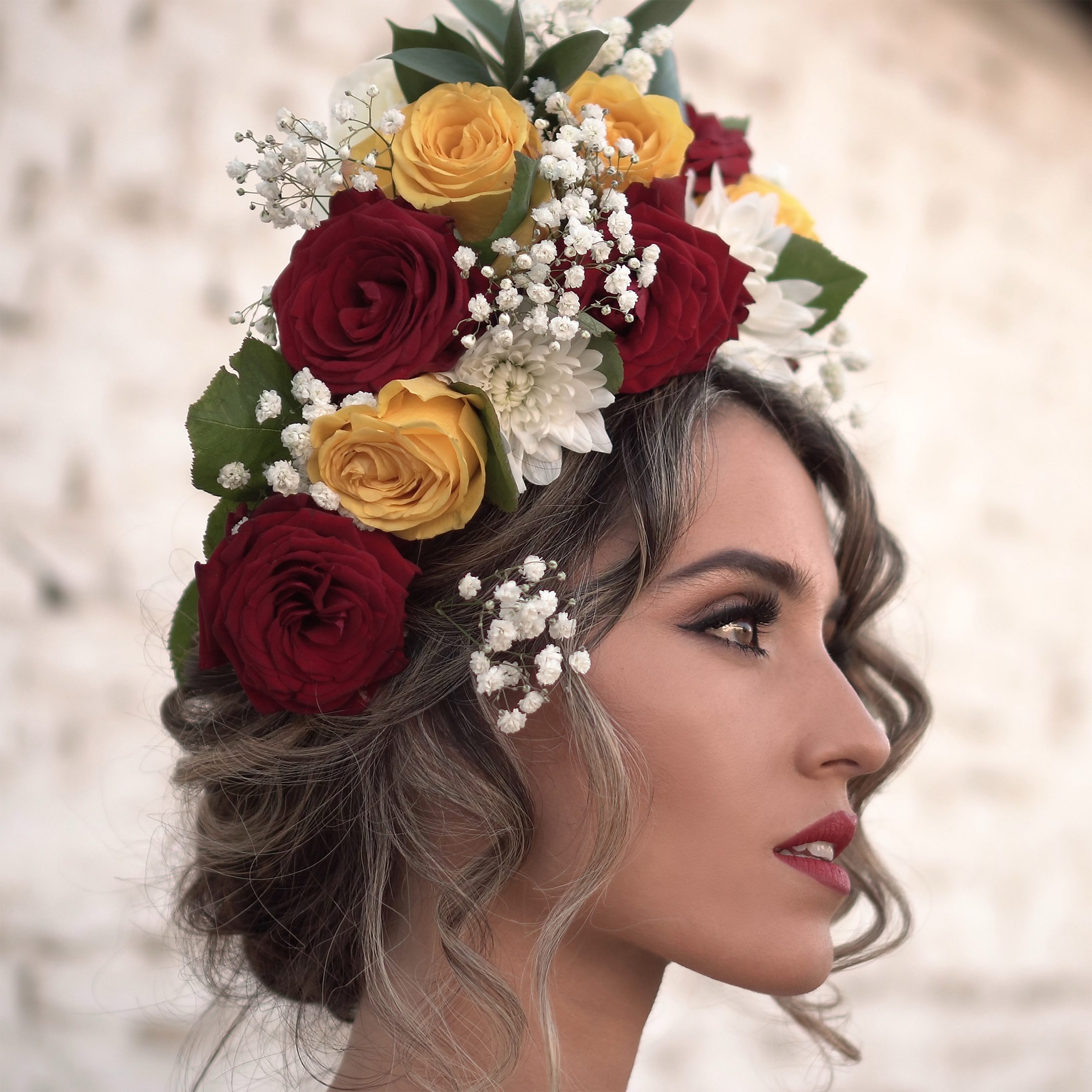 Mimoza's latest single "Young Queen" is out now and it is to be listened to everyday during Woman's History Month and every day after that. The powerhouse of a song not only inspires young women but mothers fathers and brothers alike. The song encourages people to treat our girls like young queens so they can grow up with the courage to be as big and strong as they're destined to be. Mimoza's strong vocals over strong instrumentals have us flying high with her in confidence and intensity.
When writing the song, the queen herself was inspired by her roots and home. The music video was shot in Kosovo where she was born. She sings and takes us "back where everything started." It is a visually stunning video featuring beautiful mountains, back streets and hidden valleys. Mimoza is a force to be reckoned with. A strong woman inspiring other women. We love to see it. LADYGUNN got to talk to the LA-based singer-songwriter about what got her into music, writing "Young Queen" and shooting the video in her hometown.
How are you? What are you up to? What's a day in the life of you look like?
I'm good, thanks for asking. I get up and check my emails and work. Then I take my dog for a walk & enjoy some fresh air. Then I have sessions and work on new music. And just like that my days fly by. If I still have energy I like to cook, and if I'm lazy I'll order some food or head to In N Out! Haha! If I have a day off, then I try to go to the beach or enjoy a hike.
What got you into music? Do you remember the moment when you were like "I'm going to do this."?
I moved from Sweden to Germany at a very young age. I was 11. At that age I didn't speak German, I also didn't have any friends in Germany so the only thing to do was to sing. I got into it so much. I went from singing an hour to 6 hours a day. I became obsessed with it and I would lock myself in my room & practice all day! LOL
Tell me about writing "Young Queen." What does it mean to you? How was the process?
Writing Young Queen was a very fulfilling process to me. This song is my most personal and meaningful record I've put out yet, and it stands for so many things that are so important to me. Which are: being proud of who I am, where I'm from and where I'm heading in life. It's about loving who you are, unconditionally and unapologetically.
What was shooting the music video like? Where was it shot?
This video was shot in Kosovo. Where I was born. It was important to me that the video reflected the feel of the record. I worked on this for 2 years. I started shooting some scenes in 2019 but it didn't feel completed. So I added more scenes in 2020 and I'm so proud of the result. And proud of directing it. I put so much of who I am I into my art & take so much pride in it.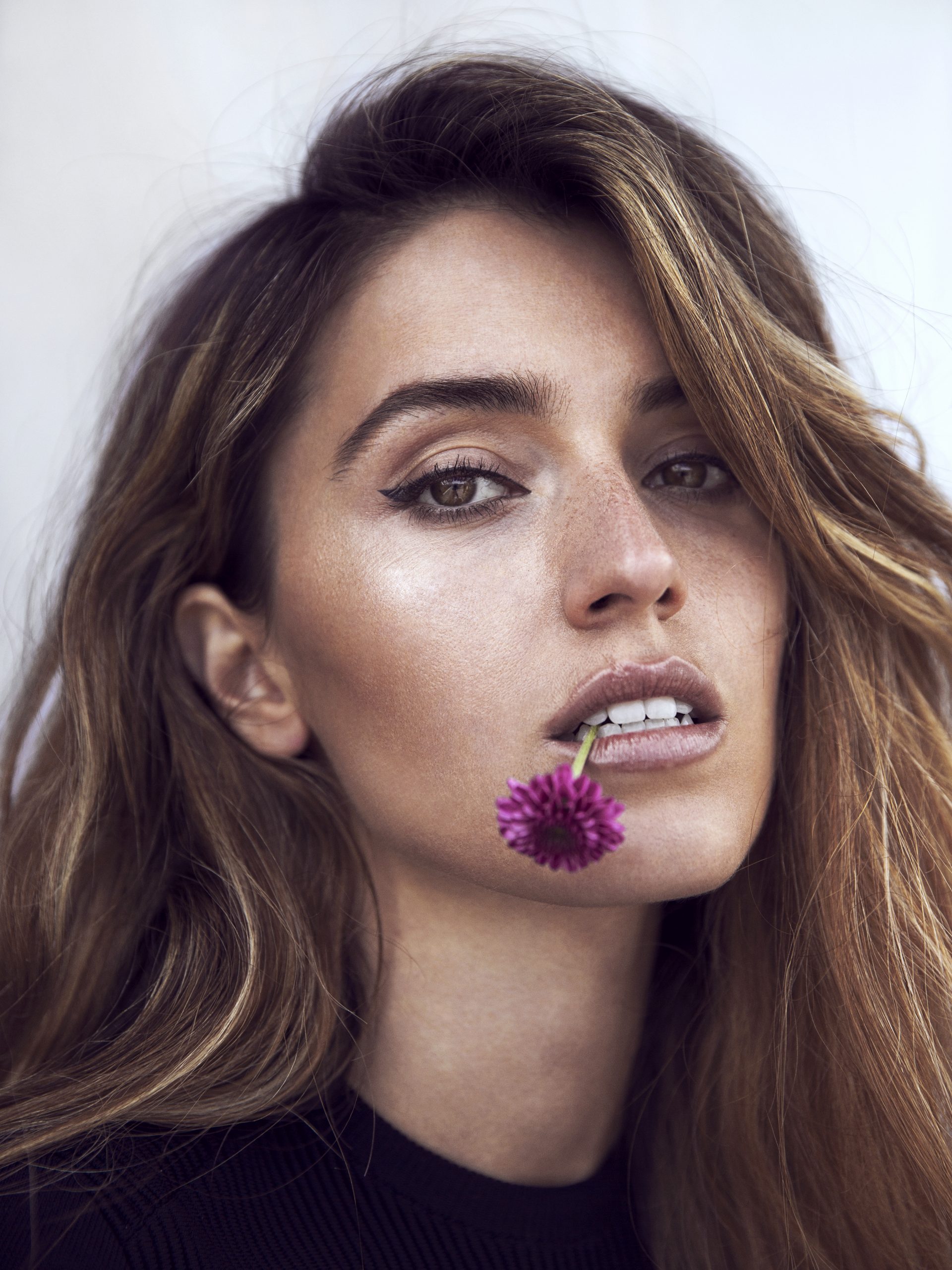 Who are some of your musical icons?
I love love love Beyoncé & Adele. I love how strong and powerful they are. I would love to meet them one day and tell them in person how much their music has touched me.
Any new hobbies you discovered in the past year?
I discovered that I'm a better cook than I thought. I started painting too. Other than that I love to spend time with my dog Baloo. I love her so much.
CONNECT WITH MIMOZA
photos / Marvin Ströter (photo 1) & Max Baier (photo 2)
story / Vogue Giambri