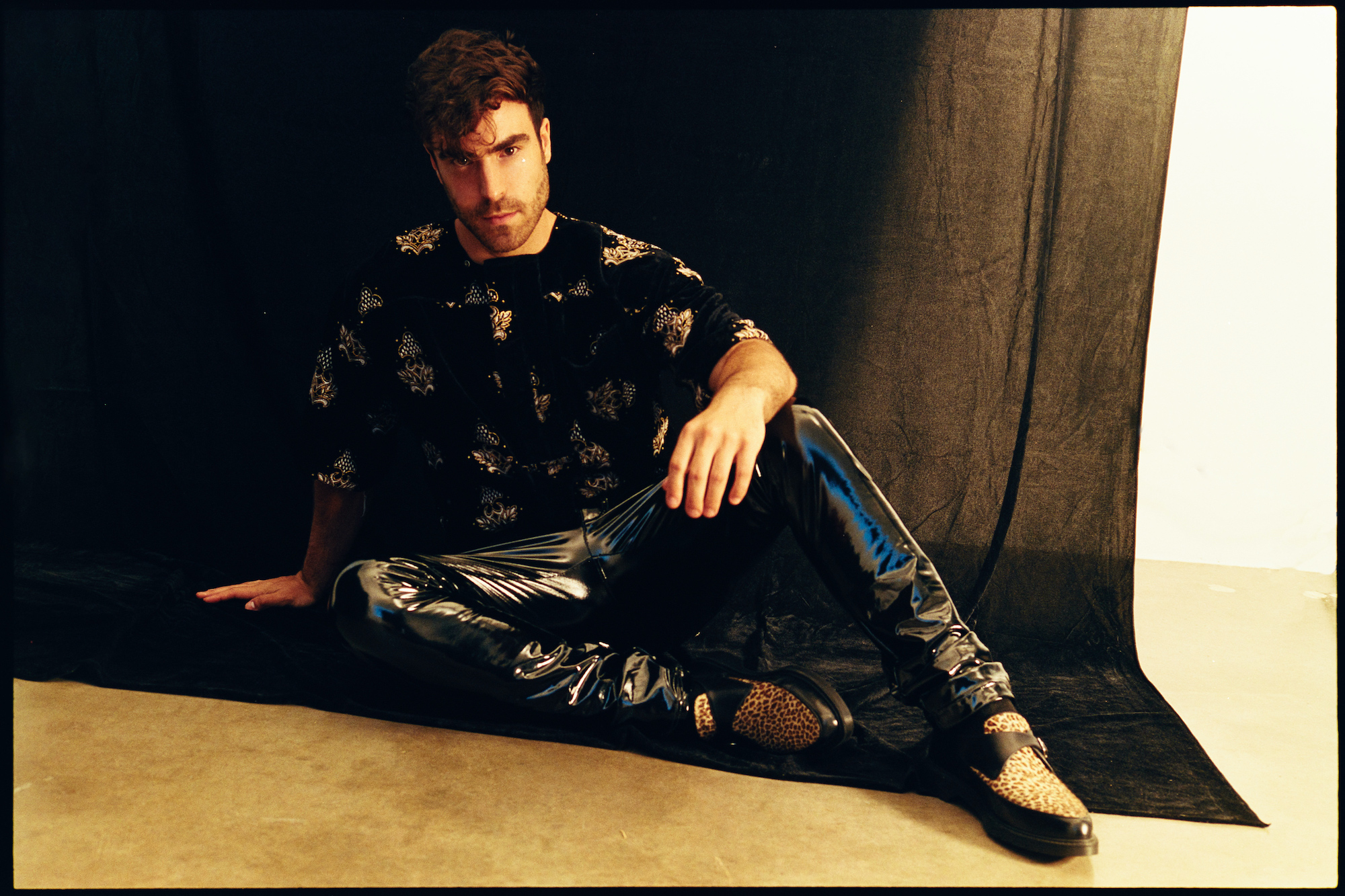 Mike Taveira's latest single "Sex For Breakfast" is out now and it will have you feeling yourself. It's the kind of song that overflows with so much confidence and energy, it's contagious. The kind of song that has you second guessing your breakfast choice. Taveira's sleek sultry voice over atmospheric beats come together to get you up and moving and singing to your lover. Featuring Allie X, she is the cherry on top with her soaring vocals and harmonies, the perfect collaboration.
Taveira's lyrics play games with us. He sings "How the fuck can we be friends if all we wanna do is…fuck it if it happens we already do it." A witty sexy take on the classic relateable 'can we be friends and have sex' conundrum. We got to talk to the singer-songwriter about what home means to him, looking for inspiration, and working on "Sex For Breakfast."
Where did the inspiration for Sex For Breakfast come from? What was the writing process like?
"Sex for Breakfast" was one of those "lightning-in-a-bottle" songs. The idea came to me after an intense morning with this guy I was head over heels for. We couldn't keep our hands off each other and spent every night and morning together. We were essentially dating, but we kept pretending that it was just a fling. We ended up in this almost masochistic cat-and-mouse game, knowing we were so right together but both being too uncomfortable to admit it… but we're gonna find out what we're gonna find out.
After writing the track with Skyler Cocco (one of my best friends/the producer of the track), I thought we just needed a bow on top of the song and we'd be finished, but Allie rewrote the second verse from the ground up and added synths. She made the song her own. Her voice is fuckin' dope. She really is a superstar and I think it shows on the track.
How did the collab with Allie X come about?
My creative director and I had been working on Cut Velvet, and had one song that felt like it was incomplete. He offered to send it to Allie to see if she connected with it. I got an email back from her saying she was into it when I was out getting coffee and literally dropped my cup on the street!
How would you describe your style and sound?
I like to make harsh funk pop and smooth emo R&B. 'Cut Velvet' started with inspo from Bowie, Prince, and George Michael, but as the songs came together I looked at more contemporary acts like Troye Sivan, Bleachers, St. Vincent, Phoebe Bridgers, Frank Ocean and Caroline Polachek.
Tell us something we wouldn't know about you?
Every summer growing up I'd go to Portugal to visit my family for a few months – a river town called Arcos De Valdevez. I spent a lot of time singing and dancing in the festivals there and I think the local Portuguese culture impacted how I write melodies and how I perform.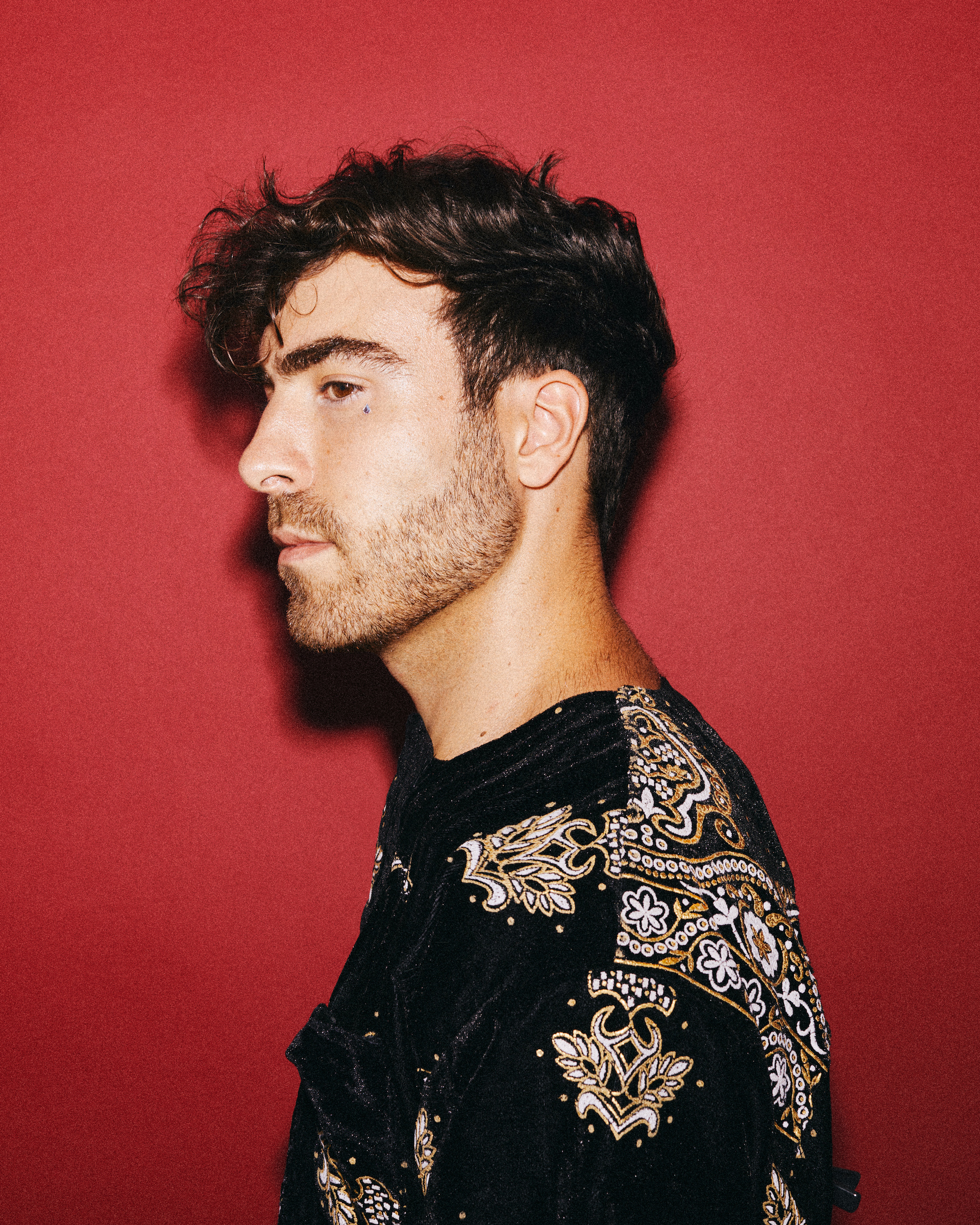 Where is home and how do you carry it with you?
Growing up, I never really had a stable home. My family was squatting for years because we'd gotten foreclosed on, and I'd worry every day that we'd get kicked out. I had a very hard time as a kid, but I have a great relationship with my mom and brother now.
Lately I've been finding home in my queer family. For the first time I have people in my life who make me feel safe and supported and loved for who I am, which is why I'm always writing about queer love. I think it's a really special thing.
What do you do when you're looking for inspiration?
I have a lot of trauma I haven't confronted yet from my childhood, but it's hard to write about that. I think my next EP will center those feelings.
These days I haven't been struggling with inspiration because my life has been full of extreme ups and downs, but when I do have writers block, I "fuck everyone" (stay tuned for the next single…).
What are you looking forward to?
My upcoming EP, 'Cut Velvet.' This EP has my blood, sweat and tears in it. With every new song I put out, more people reach out to me and support the project, and I just can't wait for everyone to hear it start to finish. Also — performing!
CONNECT WITH MIKE TAVEIRA
photos / Jon Stars
story / Vogue Giambri