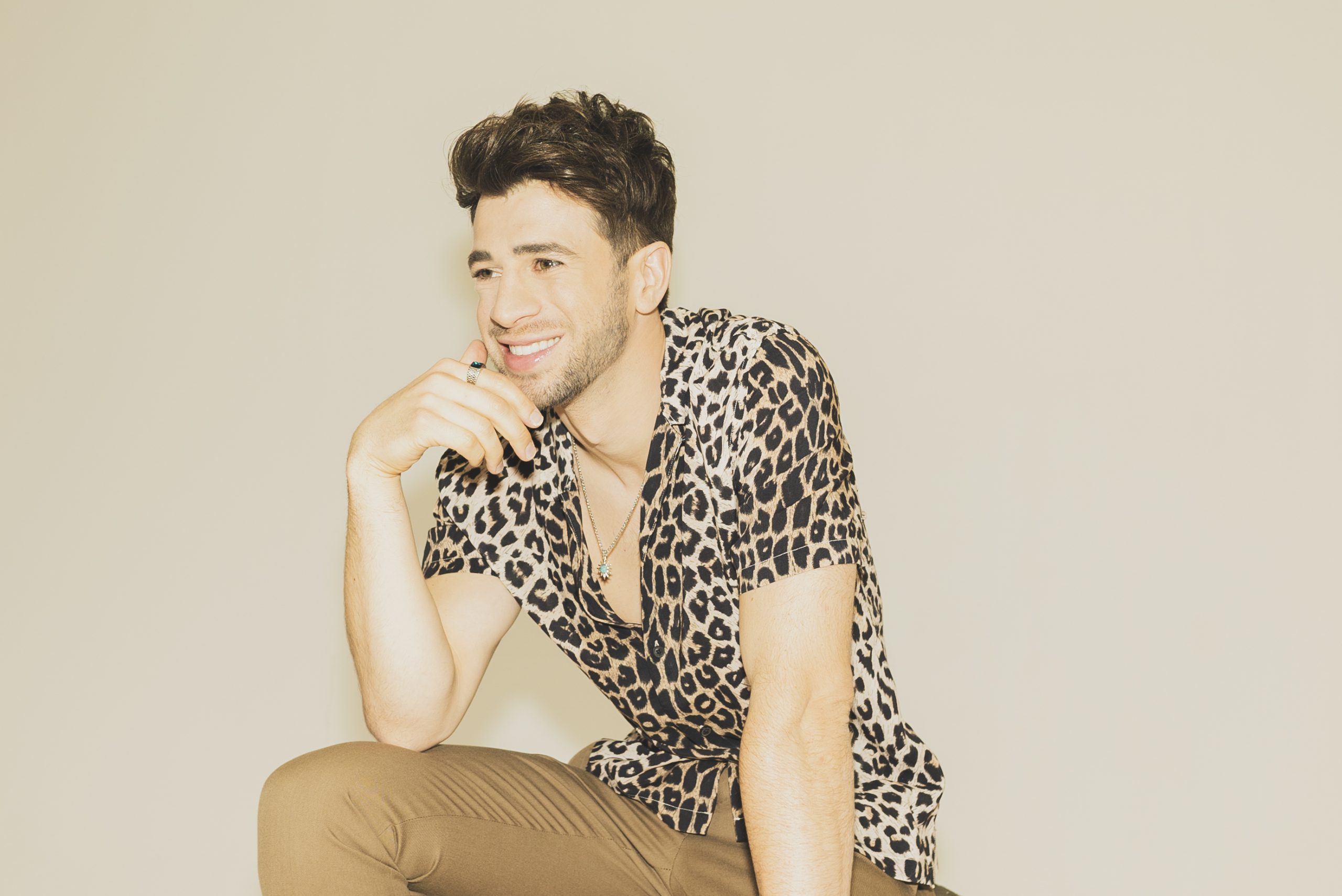 Who remembers 2AM jam seshs at Smalls, the underground Jazz Club tucked away on that little corner by W 4th street in New York City? Anyone? Can anyone remember it? Live music seems like a distanced dream now. But you probably saw Mike Ruby bebopping away there way back when he was studying Jazz at Manhattan School of Music.
Mike the once New York trained Jazz saxophonist, now the LA based pop singer says that jazz can't help but to find its way back in his music even when he's not thinking about it. And that's the thing about Jazz musicians, they're just effortlessly cool and everything comes easier for them because the groundwork is mostly there already. They say that Jazz musicians know their scales so well that it ends up permanently, subconsciously inside of them making improvising way more fun. Charlie parker said, "Practice, practice, practice. And then, when you finally get up there on the bandstand, forget all that and just wail." Now Mike doesn't pick up the sax as much, and we all are hoping that will change because everybody loves a sax, he has now been focusing more on song writing. He has a new single out right now called Don't Want You Back, a fun fuck you leave me alone anthem.
We got to talk to him about the single's safe social distanced music video, inspirational heart break and of course jazz.
Who are some of you favourite jazz musicians? Is there a specific time in jazz that inspired you the most?
My favourites who've passed away are John Coltrane, Stan Getz, Sonny Rollins, Sinatra, Charlie Parker, but there are so many that I could only list my top five. My favorites now are Joshua Redman, Brian Blade and Brad Mehldau. I'd have to say the most inspiring time for me was the 50's. You had Charlie Parker at the peak of his bebop career, Miles Davis reinventing the genre with modal music, and some of the most vibrant contemporary jazz we'd ever heard, all in one decade.
What was your favourite thing about studying jazz in New York? Do have favourite venues you performed at while studying?
Being in NY. There's really no city like it. The culture, the food, the drive, knowing everyone there is there for a reason – yeah, I'll always love NYC.  My favourite venues to play were Jazz at Lincoln Center because it was such a nice venue and all of the legends have played there, and Smalls because that's where everyone in the jazz scene came to hang, watch and play music.
How has jazz influenced your music now? How has the transition been?
It's a part of me. I never tried to bring it into what I do, it's literally just there. I actually dropped the sax for a few years to focus solely on writing lyrics and wrote well over a thousand songs, but playing in that genre for so long naturally made it's way into my song writing. I don't have the chops I used to anymore on the sax, but when I do play it at pop shows the feel there.
LA or New York?
NY
Where did the inspiration for Don't Want You Back Come from?
I started the idea with a friend in LA. The melody we wrote was super light and sweet so I wanted the lyrics to be a little cheeky. We both channelled some of our exes and friends' exes, and then I went home and wrote the lyrics that night.
How was it making the music video?
It was a breath of fresh air. We made it in June, and it was the first time I had seen someone non virtually since the middle of March. We kept our distance, the actor was always outside of the house when we were in, and the film crew wore masks and never got too close, but it was so good to be doing something creative with other people again. I had fans send in their own videos dancing to the songs which I incorporated into the music video a la Harry Potter, making them come to life on TVs and picture frames, and going through the fan submissions and choosing the 70 clips we used in the video was so much fun.
What are your favourite things to write about?
Heartbreak. I'm a sucker for it, and have been through it a couple times. Ask me the same question next year though, hopefully my answer will be different (said the hopeless romantic)
What's next in your musical journey? What can we expect to see from you in the near future?
My debut album! I'm taking a little break right now, writing new music that's a little different from my EP and working with some new collaborators and producers. I'll release some singles before dropping the album and I'm pumped to share the music with everyone, but I can't say when yet. I might be leaking some info on my socials this fall though …
CONNECT WITH MIKE RUBY
photos / courtesy of artist
story / Vogue Giambri