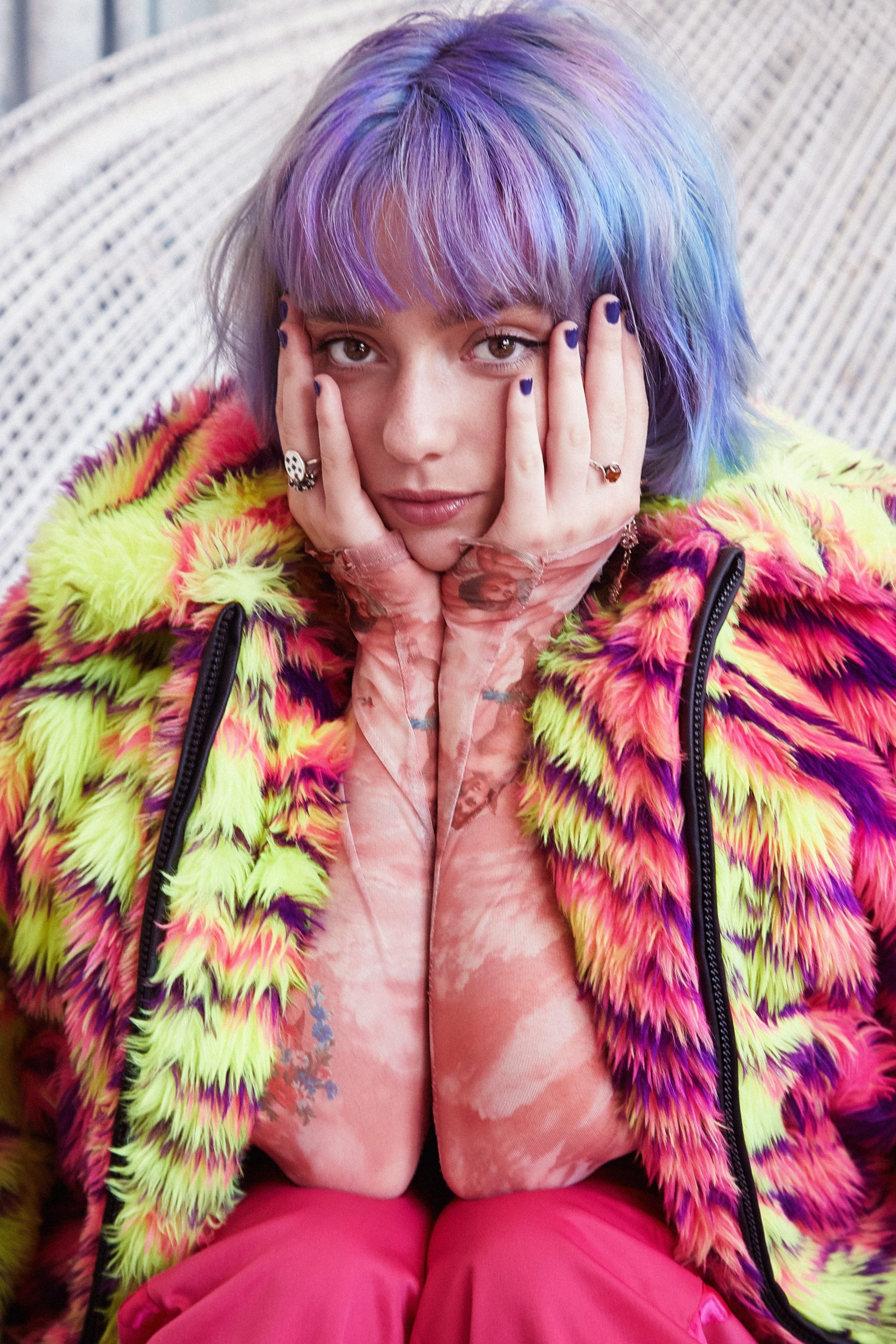 Although the stylish 19-year-old musician says she can help herself, I'm not sure she wants to. merci, mercy is the perfect amount of self-deprecating. And I'm sorry but 19 year olds are the best. They are extremely angsty and feel everything so deeply and vividly. Her sense of storytelling and her soft edgy voice take us back to when we were young and dramatic. Or if you are still young and dramatic, now you have something to smile cry in the car while you drive nowhere. She shows us her insides as she whispers "I still hate myself" after everything.
The Australian based singer-songwriter merci, mercy's new EP is out now and it is all the youthful nostalgia you could need. Not only does her music exude natural talent with her iconic lyrics and effortlessly cool demeanour and voice, but she will only grow from here and we can watch her story unfold as she continues to share her life through music. We got to talk to the indecisive merci, mercy about writing the EP, coming into her style and what's really bugged her this week.
What's the music scene like in Australia?
Australian's have not slowed down and are still releasing heaps of great music. Right now, we aren't able to tour between states. Where I am in Sydney have started opening up venues with limited capacities and social distancing. On the weekend I went to my first live show since covid took over, even though it was completely seated it was still so much fun. It was my brothers band so me and my boyfriend were just banging our heads and shaking our booties while sitting in the chair because a sit down show should not or will not stop us from enjoying live music. I can say my neck hurt very much after that show.
Do you have a favorite line or favorite song from the EP? Were some songs harder to write than others? How long coming was this EP?
"But every time I go outside, I cry'', is my fav line from my fav song 'Something You Like' because it is so raw. It was also the easiest to write. I can't leave the house by myself without having music in my ears because I freak out. Every time I go to leave the house it's a mission, and I'm always so proud of myself when I do go outside or even leave my room. I have had a lot of people get annoyed at me for not doing something for them when it required me to go to the shops for them. If only they knew what it took for me to even leave my room. 'Something You Like' is just so raw and empowering at the same time and makes me feel so proud of myself every time I play or listen to it. On the other hand, 'Tequila and Lemonade' was the opposite, it took the longest to write cos I didn't know where I wanted it to go or mean. It started all fun and happy and then I realised I am not happy, so it needed to be darker, it needs to be merci, mercy. I started working on these songs around September last year and finished up the EP in early 2020, thankfully before covid. But it was all such an amazing experience making this EP because it really made me find out a lot more stuff about myself.
Do you have a specific person in mind when you write your songs? Where does the inspiration come from?
My songs are always written about how I was feeling at that exact time. The one time I included observational experiences is in 'Something You Like' because I knew a lot of people who had suffered from abusive relationships with a significant other, my experience was with a friend. So my inspiration is based off me and my chaotic mind, I'm just trying my best to cope with myself and my bad habits, me self-sabotaging and all that bad stuff. I've recently fallen in love so my next body of work will definitely sound a lil different but not by much as I still do hate myself.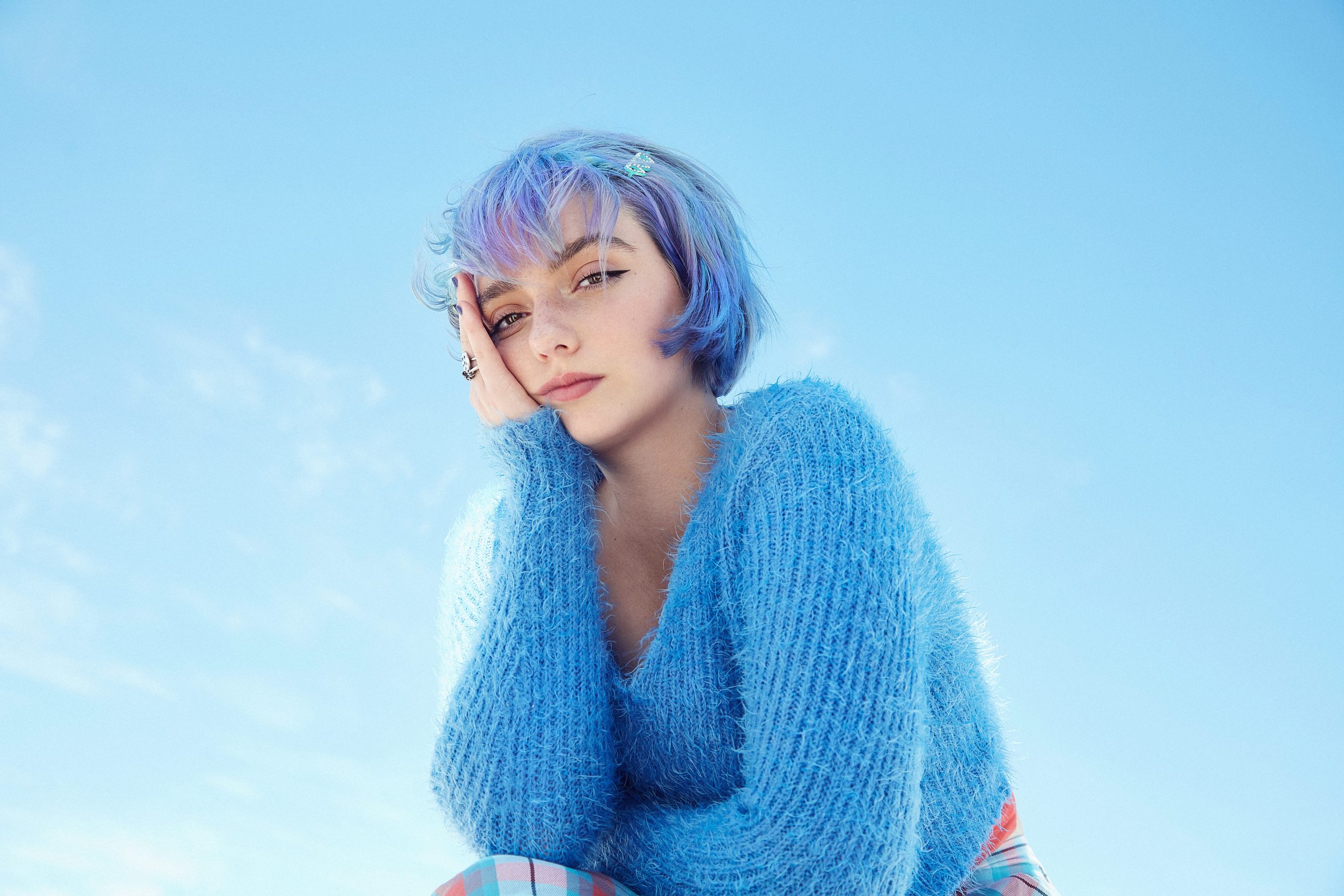 Do you remember transition of your style? When you were finally like I'm going to wear whatever I like, have my hair any color and any length I want? Or were you always bold in your personal style?
I have always just liked what I liked, and my sister is to thank for that. Though I have changed my style a lot because I wasn't always brave enough to wear some things I liked when I moved to a small town. But then in year 12 that's when I decided I really did not give a fuck, I went out of control colouring and cutting my hair, finally being myself and doing what I wanted without feeling scared no one would want to be my friend anymore. When I finally did what I wanted to do I felt confident in who I was and didn't really care anymore who liked me and who didn't. Don't get me wrong though I am still so self-conscious and scared of being rejected but I'm way better than I used to be. I wear what I want to now, I may be nervous, but I do it. I also just love colouring my hair cos if I'm not loving who I am I feel like the change of the colour makes me love myself again for a second.
What has bugged you this week and what has really inspired you this week?
The thing that has really bugged me this week is myself, I really do annoy myself so much, most times I look in the mirror and think… why are you doing this to yourself. On the flip side, I've also inspired myself as well, like I am very hopeless and lazy and that makes me mad so then I decide to make myself proud and do something good for myself. It's a very weird thing and people may not understand but its just the way things work for me. I am the worst and best thing for me.
If you were to get backstage passes to any concert whose would it be?
The Stokes because they are just so awesome, like who wouldn't want to be backstage with them. It would be such a fun time.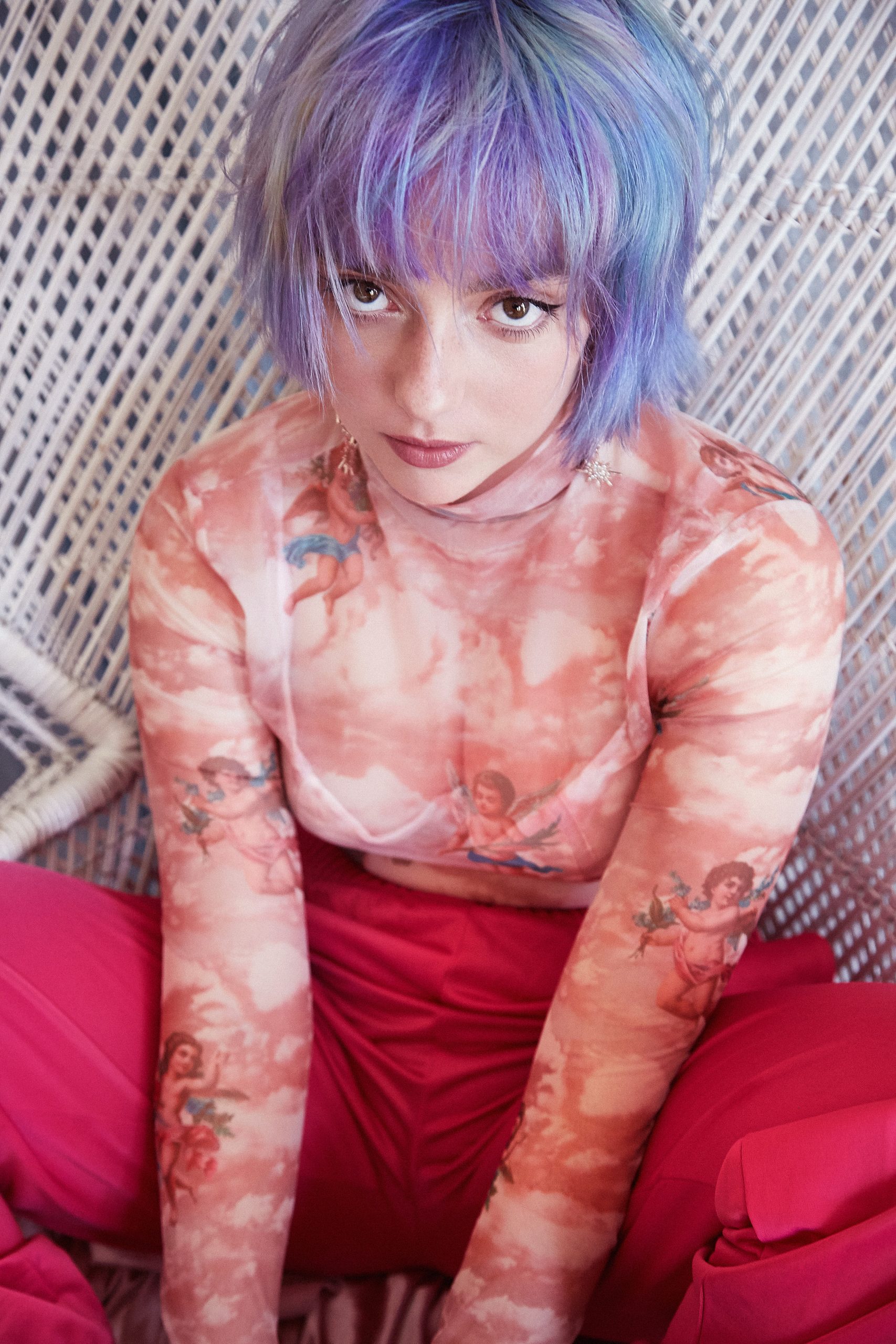 CONNECT WITH MERCI, MERCY
photos / courtesy of artist
story / Vogue Giambri