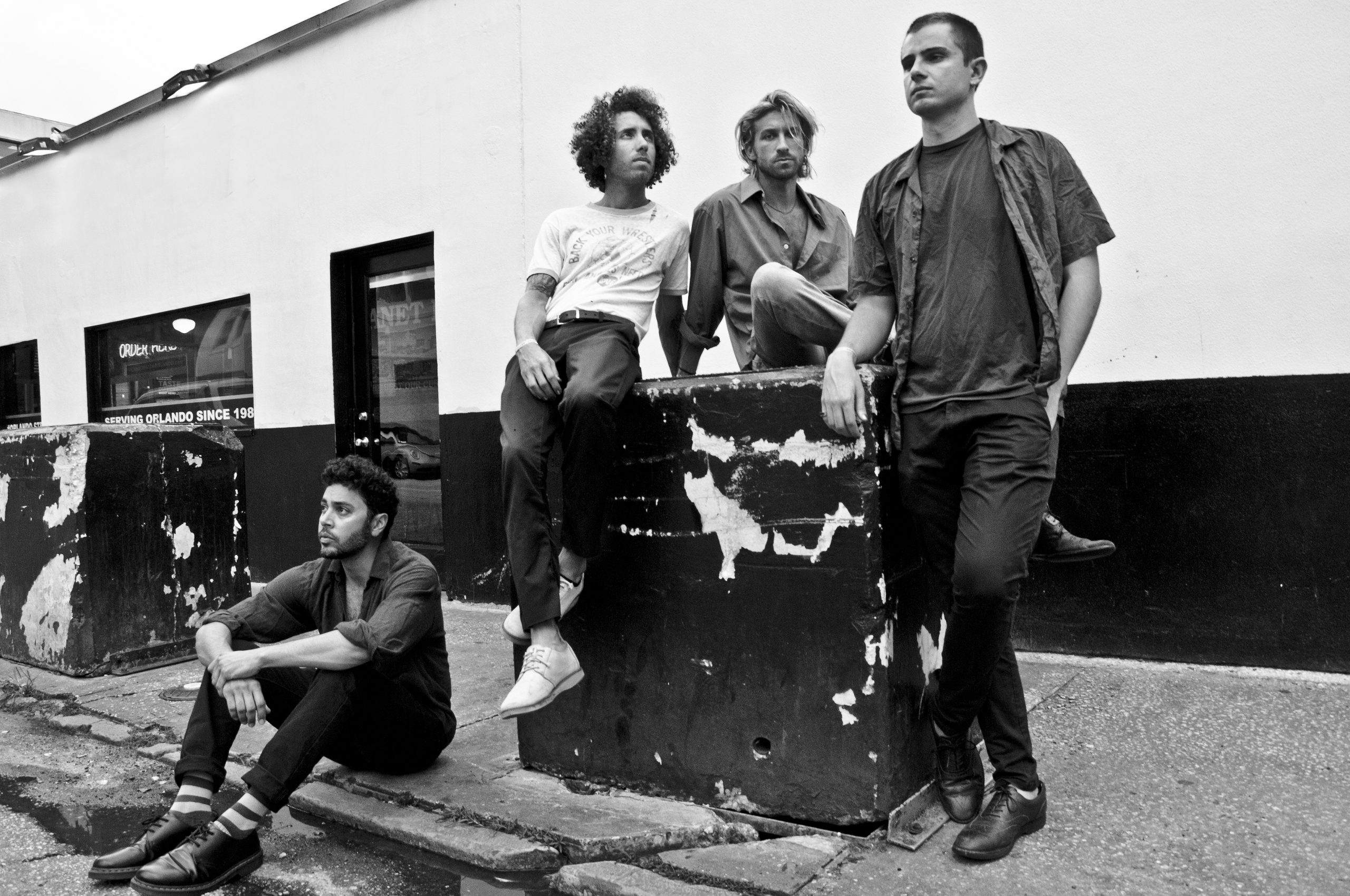 SWIMM, an LA based band, has just released "Feel Better". It is the first single from the band's upcoming sophomore album, Best Comedown Ever. While the band's sound is usually a genre-bending concoction of psychedelic dance, indie rock and dreamy folk, the through line in the band's ethos is its lyrically driven thematics.
This is ever-present in "Feel Better", a song inspired by one woman's pursuit of her passions…
"You hear so much about the cliches of men in Hollywood taking advantage of starry-eyed transplants that you almost think you'll be numb, or at the least, unsurprised when you see it first hand. But when I witnessed it up close for the first time it had a pretty profound effect on me. In other words it made me sad as fuck.
I became invested in the story of this woman and wanted to trace things back to the start for her… when her aspirations fueled a very courageous leap of faith. She is one of the most courageous people I know and this song is my way of reminding her of that and of the chimerical nature of chasing a dream and that despite what the manipulative fiends of this weird ass city say, it is ok to slow down and do what you need to do to feel good.
Of course the only thing weirder than LA is the year 2020, which has re-contextualized everything. The song has become a makeshift mantra… it's important to recognize when, even if only for a moment, we feel better." — Chris Hess.
To coincide with the release of "Feel Better", singer Chris Hess sought out a few peers that inspire him to ask about their experience in finding themselves and overcoming the pitfalls of the often strange, at times magical city of Los Angeles…
Dagny Hines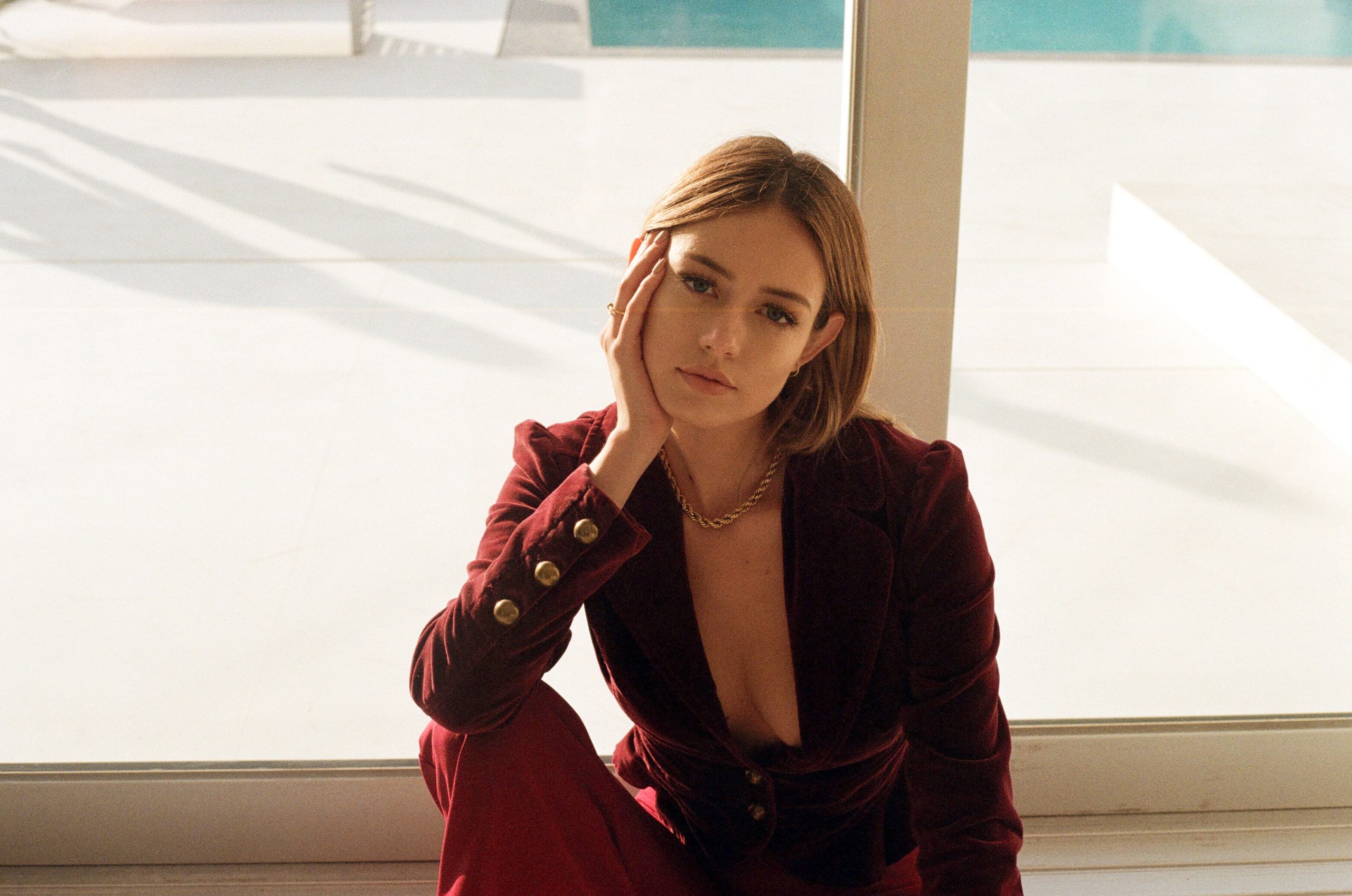 Just over four years ago I got incredibly lucky, I signed with my LA modeling agency and the family friend I was staying with very kindly and generously offered me a place in her home and in her family to pursue a dream of modeling.
I wasn't as lucky in the company I kept for a while. I was swayed by "friends," who could do this or that for me and then turned around and treated me like crap. Absolutely abused the power they had with zero remorse. It angered me to my core then, it still does now, that so many women in this city are at the whims of men (and sometimes women) and their "power." But from that anger comes a strong motivation to make a change, to stand up and keep doing this by myself, to push the limits as far as I can. That, along with some truly inspiring friends (and one very awesome boyfriend), reminds me that this city isn't all bad, you just have to keep pushing through.
D'Angelo Lacy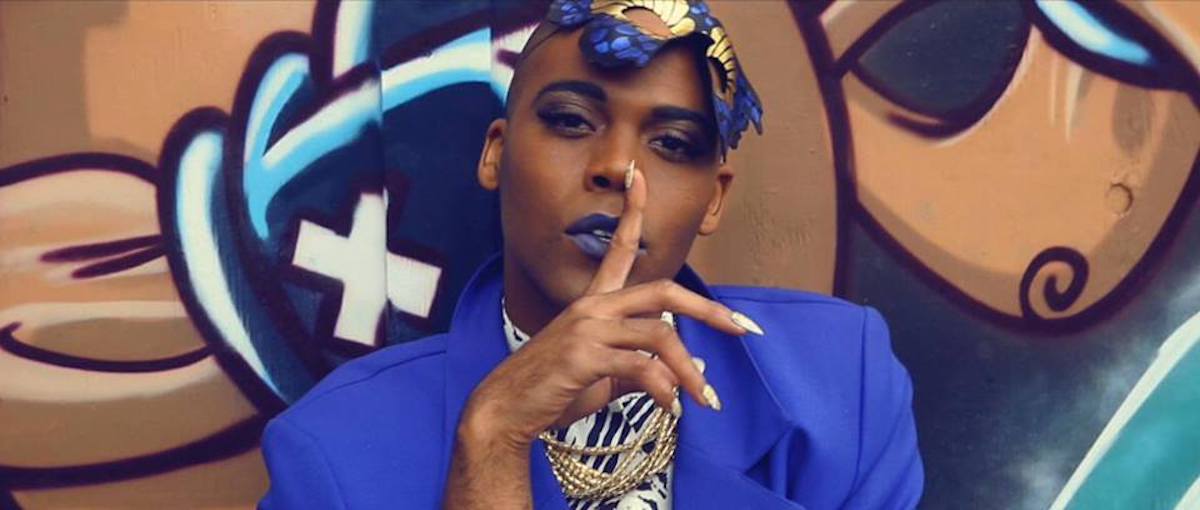 A standout moment, to this day, is the night I met the person that would help kickstart my pursuit of becoming a music artist. We met at a hotel party after his performance at the Troubadour. We became instant friends. He cast me in a couple videos. Then he gave me my first opportunity to sing/co-write on some songs he was working on. My first published song premiered on Grand Theft Auto V a year later. His name is George Lewis Jr. of Twin Shadow. And I owe him so much! He saw me and my gifts and made space for me in an industry that seems nearly impossible to break into. I love you George! Thank you!!
I think the saddest thing that happens, that nearly happened to me quite recently, is for an artist to be silenced or told they aren't allowed or able to release their music. It's manipulative and destructive to an artist's spirit and purpose.
I feel in those instances, it is my duty to protect myself, my music and my voice. Upon this attempt on me, I wrote a very long email that I've titled "The Letter" letting the CEO of the company know that his lack of care and tone-deaf rhetoric was unacceptable. I wouldn't suggest people to do what I did but I will say, fight for your voice to be heard, win or lose.
Sydney Schafer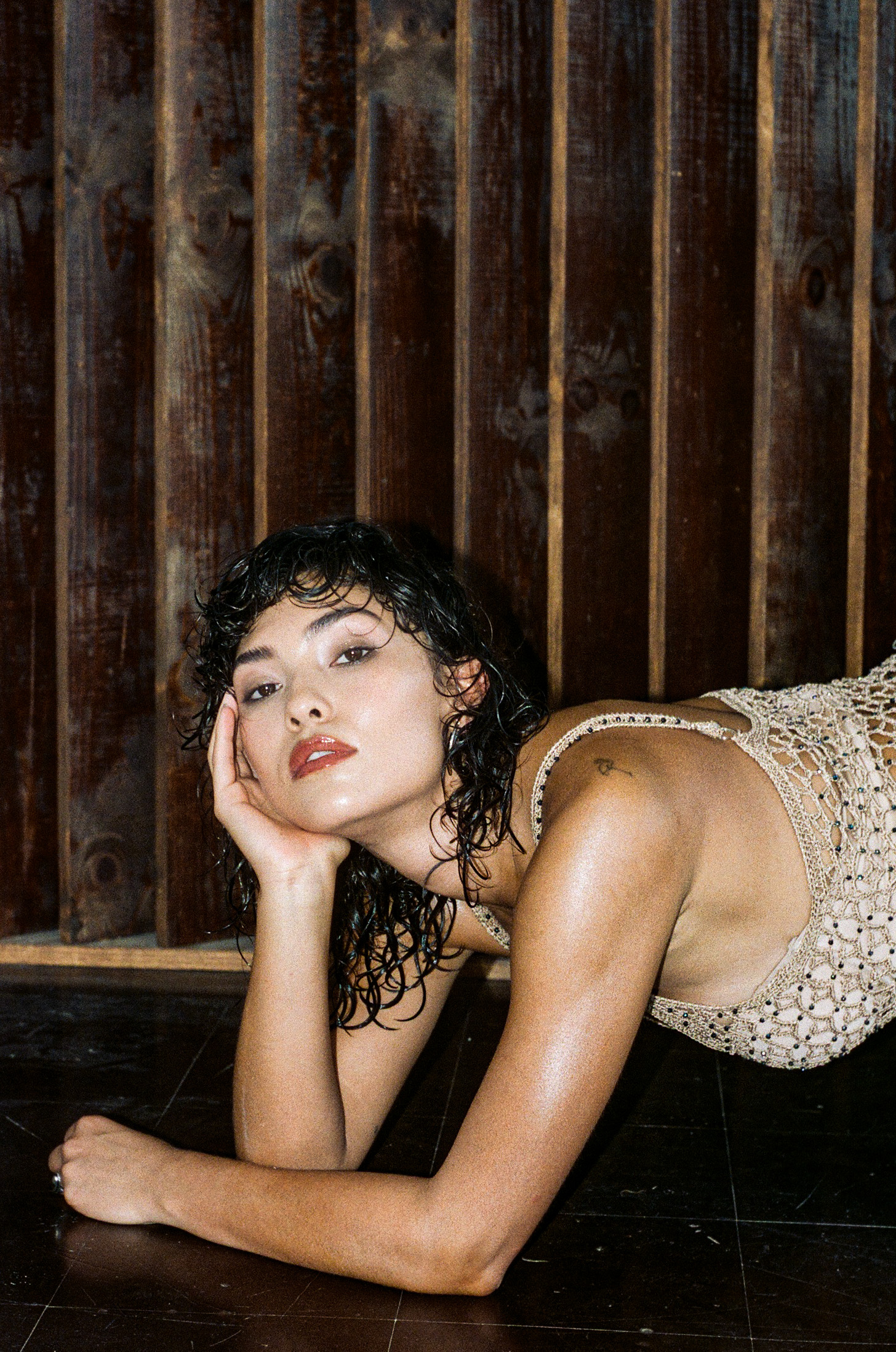 Loneliness is something that I've learned to deal with while in LA. There are so many more opportunities to meet people in cities like NY, the spread of the city and isolations of being in your car is unique to LA.
Having a family unit here has brought so much light to my life. I love the people I'm constantly surrounded by. Although 2020 has brought lots of discomfort to society I have appreciated the rawness of it all. Life isn't about feeling comfortable all the time, learning to survive and thrive in times of hardship is really living.
Hannah Faust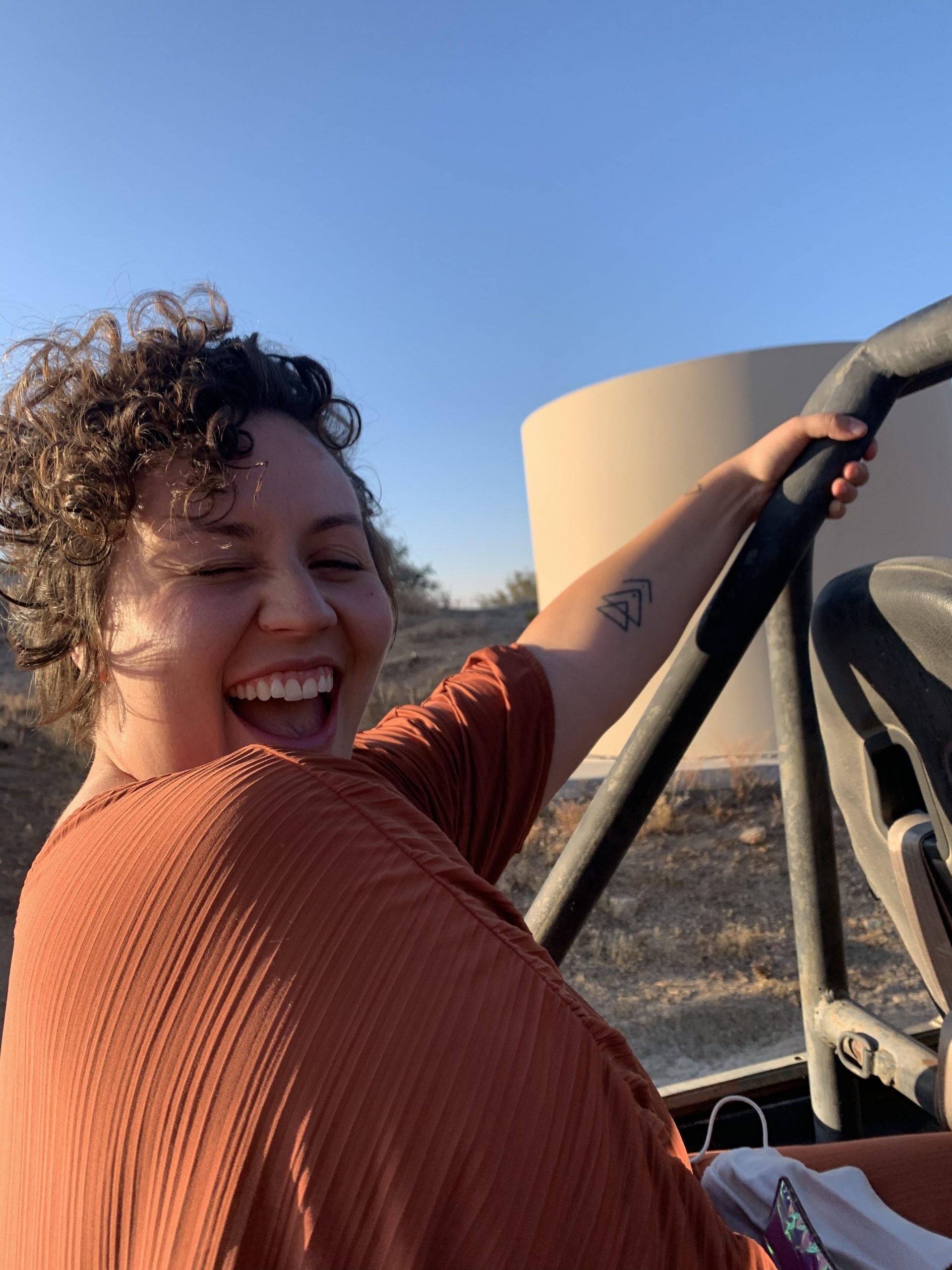 I came to LA at 19 without knowing a single soul. Almost 10 years later, I'm more in love with LA than ever before.
And yes, abuse of power is everywhere. I really resonate more with European and Hispanic cultures and their appreciation of family, honor of tradition, and care for they elders. But Los Angeles to me feels like this place of promise. Like even though the same capitalist, abusive systems thrive here, I still feel like I can change it. I am super empowered and determined to make my environment be empathetic, kind, communal, divine.
Art and meditation have been most important. Connecting with my higher power. Removing people from my life who aren't aligned with my values. Standing up for those that can't speak up. The resurgence of the Movement for Black Lives. Donating money to causes that I believe in. VOTING. Action and holding those I love close really help.
Naomi Greene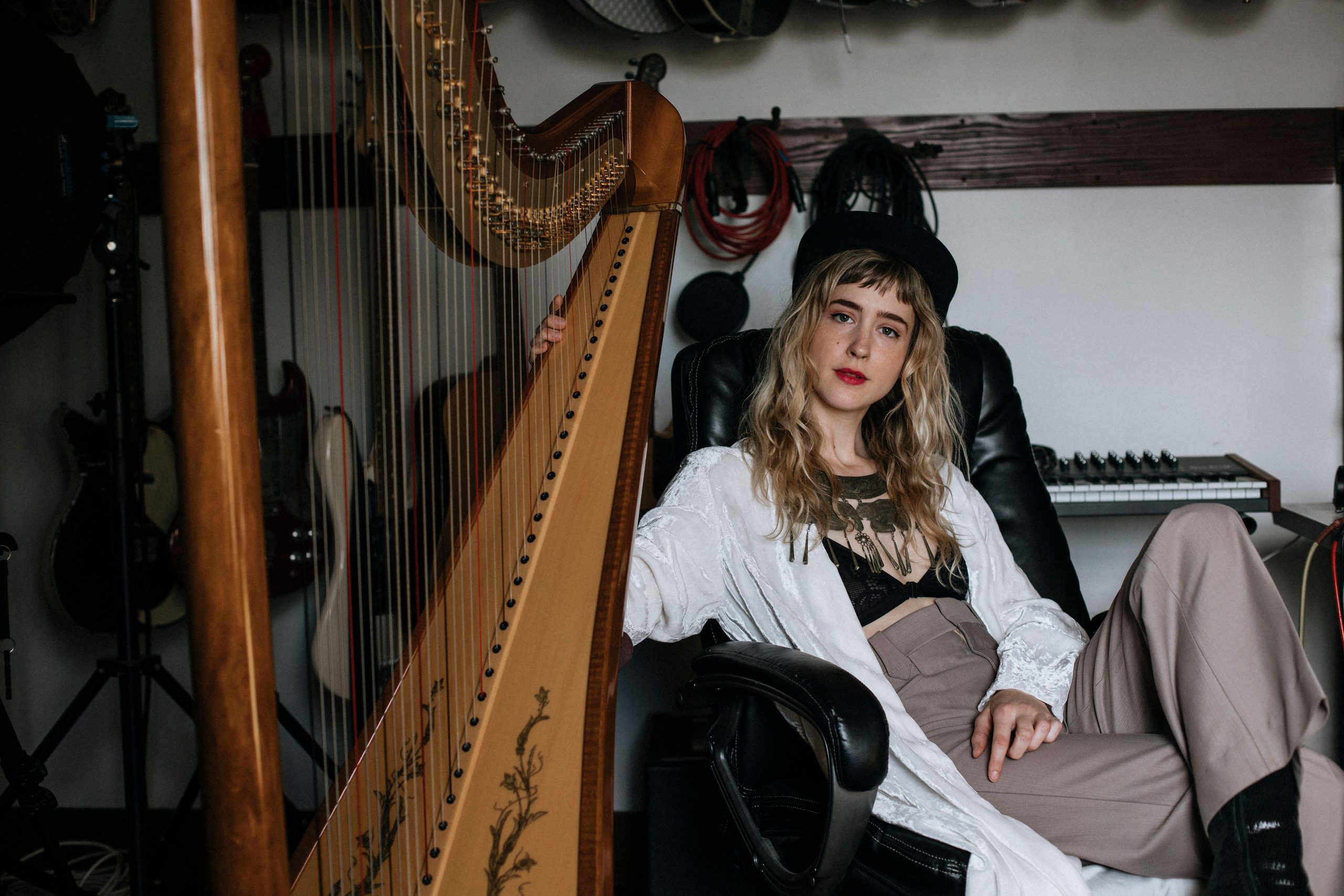 I tend to keep a safe distance from toxic people so I have the luxury of not having personally experienced power abuse in this city, but I have watched friends struggle with abusive situations.
A personal story about the nefarious side of the city in a different way is when my electric harp and all of my gear was stolen from my car after a show I played at the Hollywood Standard Hotel. It felt like my life stopped, all that I cared for was in that car and I was suddenly left with nothing.
That traumatic event morphed into a rare and beautiful experience where my community truly showed itself and I have never felt more supported. A friend started a GoFundMe to help me recover funds for a new harp, and everyday I read dozens of messages of support and commiseration. The word quickly spread and sometimes even strangers came up to me to show their sympathy. My painful loss swiftly transformed into love and connection.
CONNECT WITH SWIMM
story / Chris Hess & Mikel Corrente