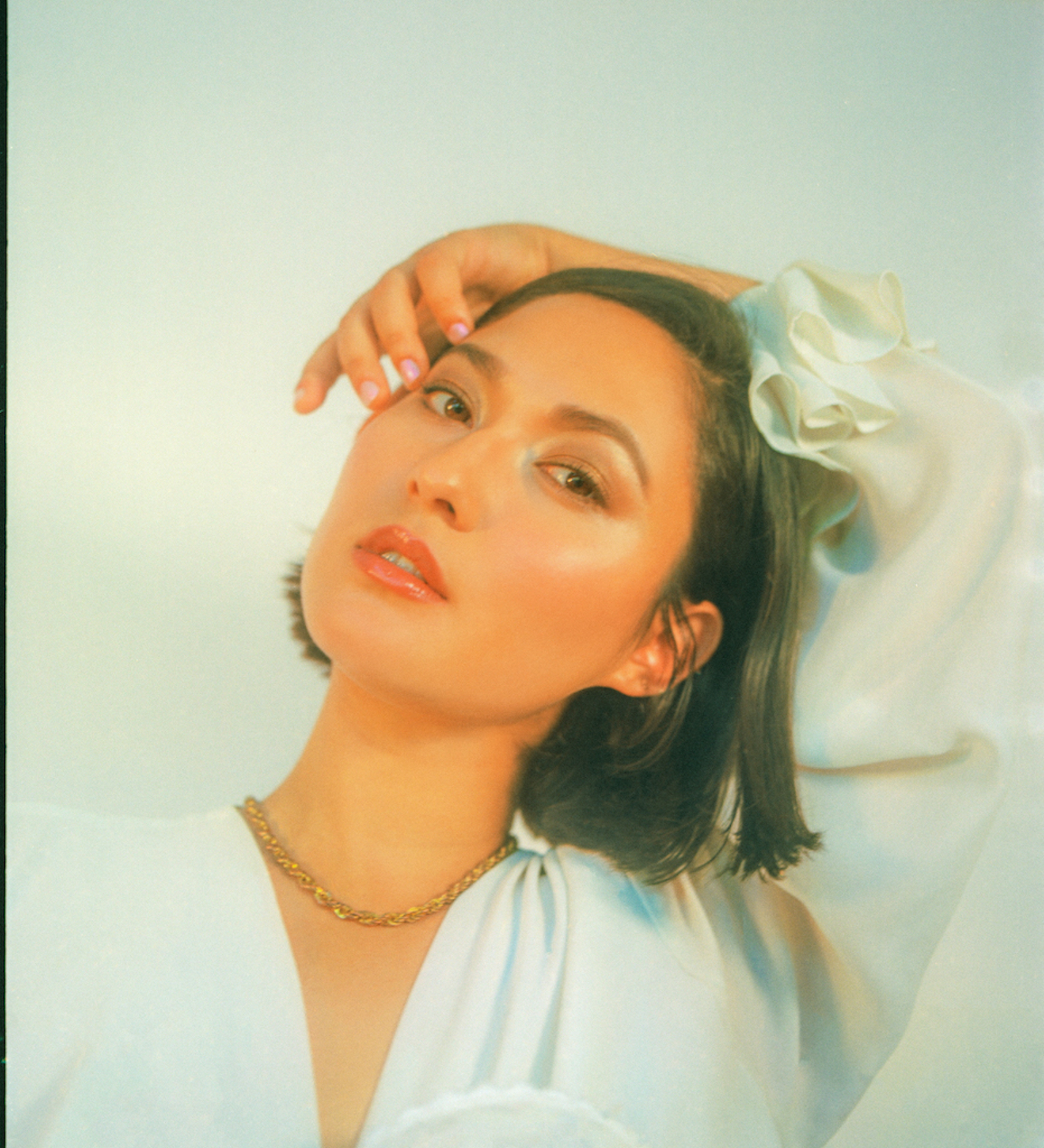 Kaleidoscopic-soul-pop artist Lisa Remar has us daydreaming into the new year. Her latest singles Ride, Halfway to Nowhere and Fell Into are out now, and they are like feathers floating from a pillow in slow motion as you sit on your bed with your lover and the sun is spilling through the window. Her glossy voice paired with intense instrumentals and moody melodies come together to provide us with epic moments.
The artwork for the singles are Fast and the Furious Tokyo Drift-esqe. Beautiful exposed photos covered in Japanese writing, showing us her heritage influences. We want to get to know Lis Remar. Inspired by icons like Mariah Carey and Alicia Keys, Remar has mixed up all of her influences new and old to create her own unique sound. And what comes out of it, you have to witness. There is a nostalgic romance about her music. I got to talk to the NYC baby but LA-based singer songwriter about growing up in New York, her hopes for the new year, and writing her latest singles.
What are you up to today? 
Today I'm just trying to get my life together after the holidays. The past couple of days I've been resting quite a bit so I feel rejuvenated and ready to go!
Tell me about the singles you released this year? Did you start these projects during quarantine? What was the process like? Do you have a favorite?
I started writing my first two singles, Halfway To Nowhere and Ride almost two years ago. At that point I really didn't know I was working towards an entire body of work – but here we are! I finished the EP right before quarantine started. It includes 6 songs that all took me quite a bit of work and energy. As an artist I know you're not supposed to have a favorite but to be honest I think my favorite is a song off the record that I haven't released yet called Sonny. During quarantine there were a lot of creatively stagnant moments for me, but after a few consecutive low blows I felt a resurgence of energy which propelled me to complete a whole other set of songs that may also unintentionally become a separate body of work. As for my process it really depends, but it almost always starts with one thing that I really like – whether it be an instrumental or a lyric, whatever that one thing may be I hold on to it and I build on it until it becomes one thing that I really love and am proud of, if that makes sense?
What inspired you to be a musician? Who are some of your musical influences?
I felt very isolated as a child and had trouble making friends. I honestly discovered my love for singing and songwriting only because I yearned to be like the pop stars I looked up too growing up. I remember just practicing how to sing like Alicia Keys and Mariah Carey everyday – taping myself and looking back at the footage being like this could've been better if I'd done this etc and then doing it all over again. Mariah Carey and Alicia Keys are my biggest musical influences but as of late I have been listening to a lot of Rosalia and Caroline Polacheck – I also really love Miley Cyrus's new song, Hate Me. I'd go as far as to say that it may be my favorite song of 2020.
What was it like growing up in New York? What's it like living there now?
The style of production that thrived in the east coast from the 1980-90s served as a catalyst for a couple songs on the forthcoming record – especially my first single Halfway To Nowhere. Since that era of music evokes a sense of nostalgia for me especially because I listened to a lot of JDilla, Wu-Tang, Tribe Called and MF Doom in high school. I've actually been in LA for the past couple of years but the music scene in NYC while I was growing was pretty exciting. It just felt like I was a part of something bigger than myself – like anything was possible. A handful of kids my age were actually making waves in music. It was wild to witness friends, colleagues and classmates sign major record deals and travel the world performing their songs. It was all just really inspiring and loads of fun.
Dream place to have a concert? 
I would love to perform on SNL one day.
What are you looking forward to in the new year? 
Hopefully the end of the pandemic. Vaccines for everyone!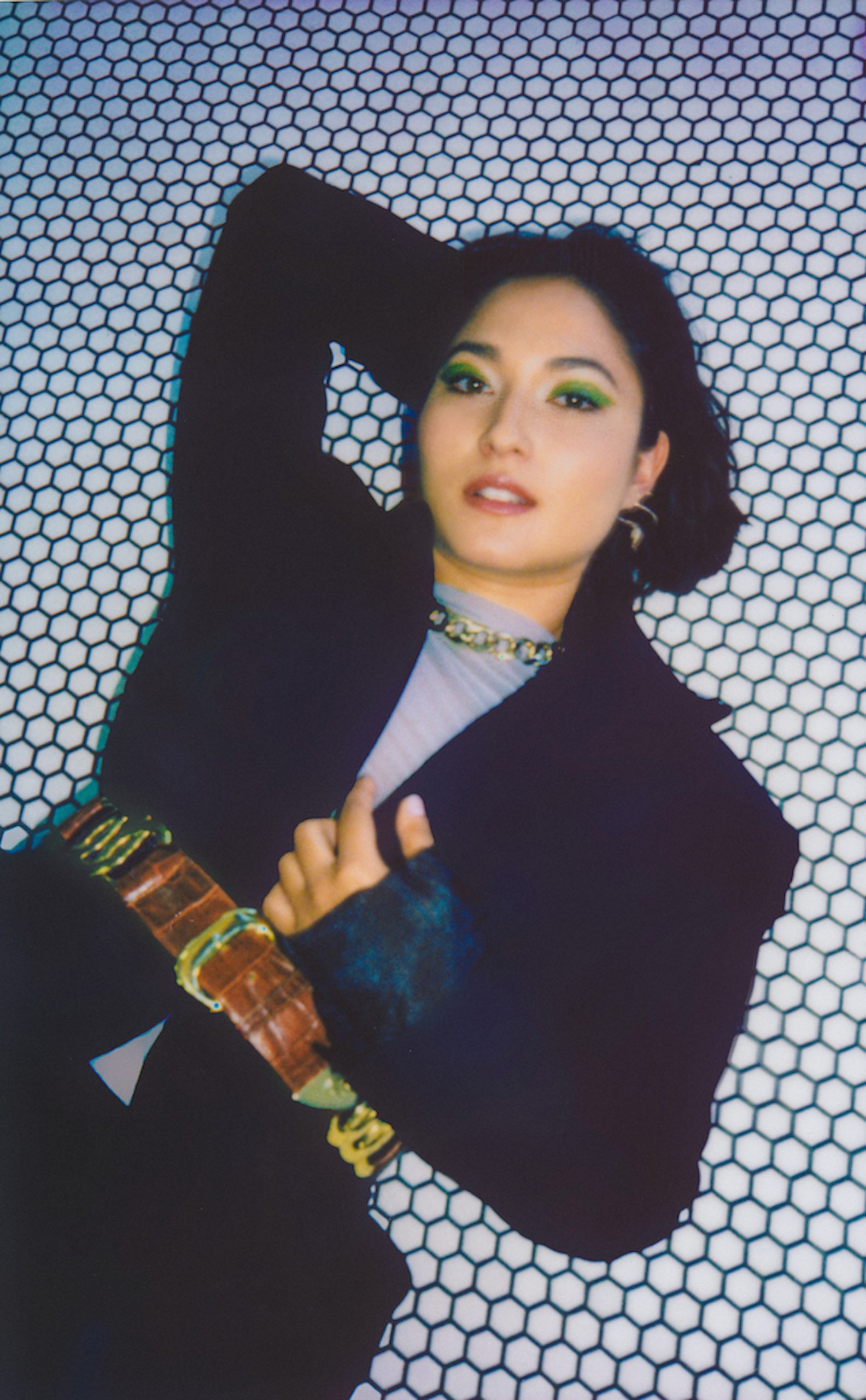 CONNECT WITH LISA REMAR
photos / Amanda Adam
story / Vogue Giambri