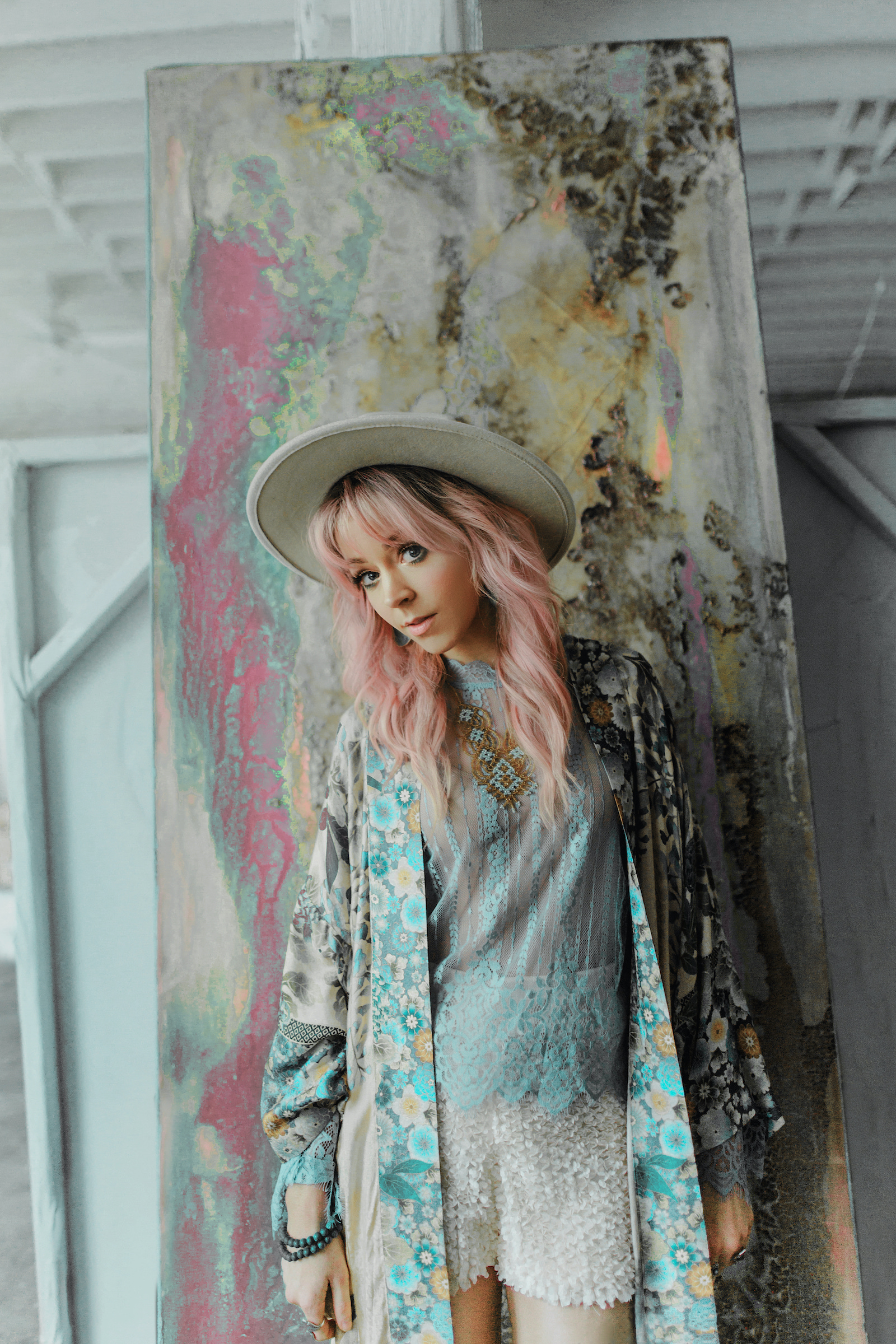 Rarely do you find an artist whose compassion flows through their words, their music, and their being. Rarely do you find an artist who is so intelligibly aware of their abilities, passion, and the state of our world. Rarely do you find an artist who breaks boundaries with originality, introducing a new wave of sound and inspiration to society without any hesitation. 
Well, you found her. This artist is Lindsey Stirling…and she is a force to be reckoned with. 
This Arizona-born, Los Angeles-based, Renaissance woman has achieved everything known to man being an electronic violinist, dancer, and artist. With years of YouTube success behind her, she has amassed over 11 million subscribers and over 3 billion views; with her acclaimed 2012 self-titled debut album and her four extensive albums since, she has racked tens of millions of followers worldwide; with her big heart and willingness to aid those in need, proven through her COVID charity outreach, the Upside Fund, she is changing our world. 
Not only has Lindsey given back in these pressing times, but she has found new ways of united expression with her weekly virtual series, "String Sessions." On her series, she has welcomed guests such as Andy Grammer, JP Saxe x Julia Michaels, and many other notable names. 
Her newest album, Artemis, is one for the history books – not only with its artistic genius and innovation, but with its ascendance beyond music into other worlds of art. Lindsey tactfully turned her album into a comic book series. 
Lindsey is an artist that inspires those seeking motivation to express themselves. She is a role model for all artists around the world. And she is a multi-faceted innovator that our world must hold on to. Ladygunn had the pleasure of interviewing Lindsey. 
How has your quarantine been? How are you doing? 
I'm doing okay with quarantine. For the first 4 months, I hunkered down with my mom and my sister and her family. It was such a gift to get to spend quality time with family like that, getting to play with my nieces and have family dinners and movie nights and bake cookies all the time. It was so, so special. It was really hard to leave but I felt like it was time to start figuring out what my life looks like in this new normal.
 In the wake of the pandemic, you have created The Upside Fund to aid families struggling with the financial implications of COVID. How did you start this, and what does this fund mean to you personally? 
When everything shut down, it definitely took a toll on me financially and emotionally, but I knew I was going to be able to weather this storm and am so incredibly grateful to be able to say that. I also knew that I was in a position to help others so I made sure my family and my work team was taken care of. Once I knew they were all okay, I reached out to financially help my fans. If this pandemic had happened when I was first starting out, it's entirely possible it would have ended my career. The only reason I am able to take care of everyone else is because my fans took care of me, so now it's my turn and I'm endlessly grateful I can do it.
 Your original, unique, multi-faceted music has garnered much acclaim over the years – as you have collected over 12.5 million YouTube subscribers, 3 BILLION views, 2 Billboard Music Awards, and many other accolades. In amassing this success, have you changed in any way as an artist? 
I was making music videos to Avril Lavigne and Evanescence when I was 15. I still keep in touch with my high school girlfriends and they often laugh that the same things I was doing in high school I've now turned into my career. So yes…I have definitely moved past borrowing my dad's camcorder and I've honed all of my abilities, but honestly, I haven't changed much. I'm still motivated by the love of creativity, the love of the process and the love of storytelling. 
 What has been the most defining moment in your career? 
How do I pick one?! I feel like the little moments at the beginning of my career were so much bigger than the grand things that I've experienced since. Showing up to cafeteria gigs at college campuses over and over again even though no one was listening—those were the moments that defined me as an artist and where I proved to myself that I could do this.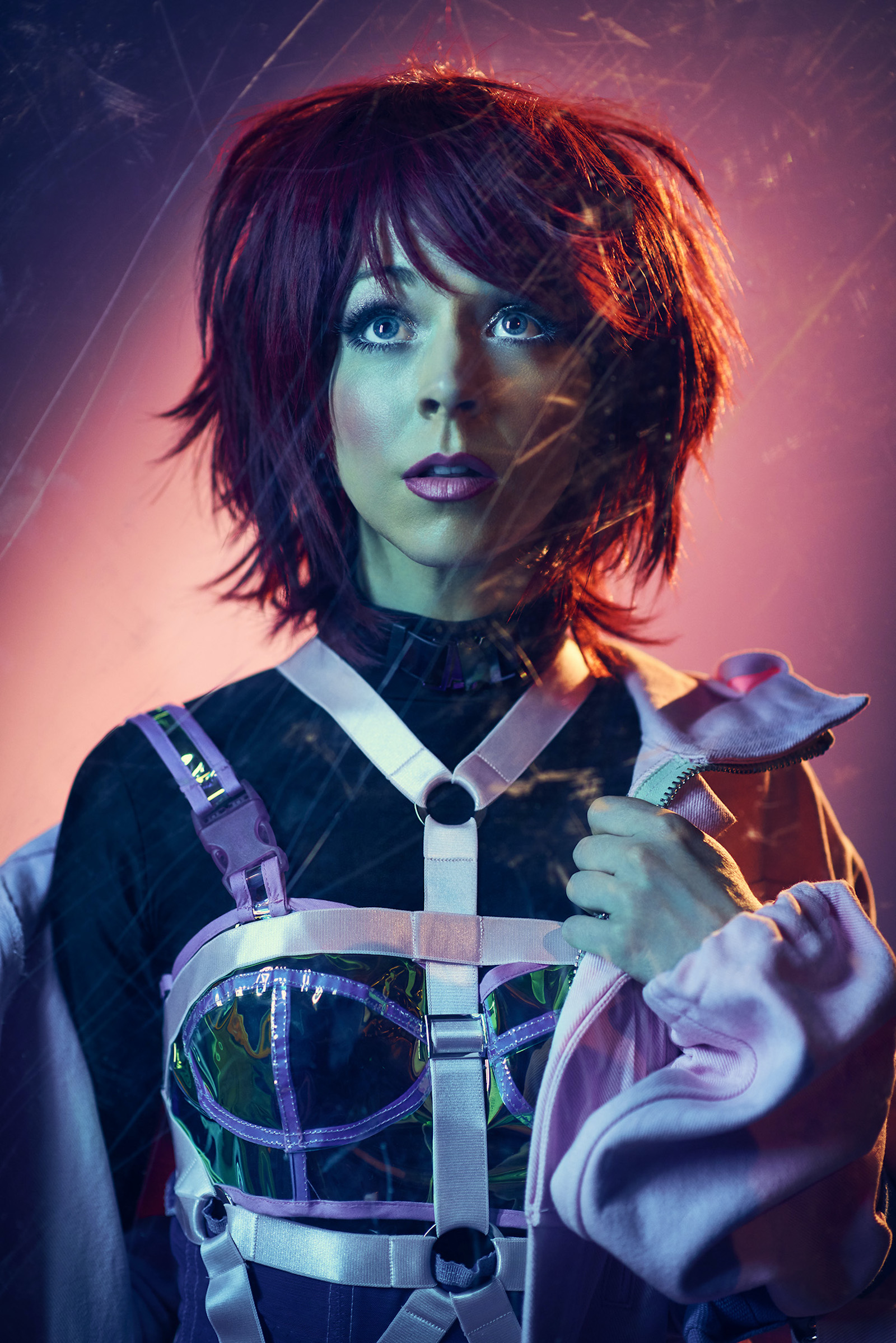 In your weekly virtual series, "String Sessions," where you have collaborated with sundry musical talents, what has been the best part of the experience? 
I've actually loved the interviews. I've collaborated with a lot of different artists and oftentimes you barely even meet so I loved learning about them and chatting about their art and their lives. I felt like I made a bunch of new friends.
 Artemis is your most recent album release, which has also been turned into a comic book series. What does Artemis mean to you, and how is it different from your past works? 
I actually called the album Artemis after the goddess of the moon, but then this whole huge story just unfolded to me—it was like a huge download of inspiration. Those are rare and when they come I can't ignore them! I simultaneously wrote the comic book as I wrote the album so the characters and the story inspired the songs.
 When did you start playing the violin and creating music? Has it always been your passion? 
I begged for violin lessons as a kid, but through years of classical training, I lost the passion. I kept playing because the violin was part of my identity but one day I realized that I didn't love it and I didn't know where I'd lost that love. I considered quitting but decided that I was just going to play for fun. I was no longer going to play what I was "supposed" to play, rather, what I wanted to play. I tried all different styles and began to write music and through that process I found MY style. For the first time, the violin felt like it was fitting ME rather than me trying to fit IT. That's when my passion really came alive.
 What does your artistic process look like? 
When I am writing, it is just a matter of giving myself permission to write crap and not judge every idea as it is coming out. Creativity has to feel safe; it isn't going to leave your brain if it thinks the moment it is realized it is going to be judged and possibly scorned. I feel like my artistic process is often just working relentlessly on a project until I crack the creative code. When I am thinking of tour ideas or music video ideas, I literally just think and think as I listen to the songs on repeat. Oftentimes I write the songs with specific stories or music video ideas in mind, but if the song doesn't have one, I have to figure out what story they are trying to tell. Sometimes I aimlessly scroll through Pinterest just to try to think outside the box.
 What is next for you as a musician? 
I honestly want to start a makeup company where 100% of the profits go to charity. I want to turn my comic book into a live action series. I want to make a streamable Christmas show since I can't tour… I got some plans!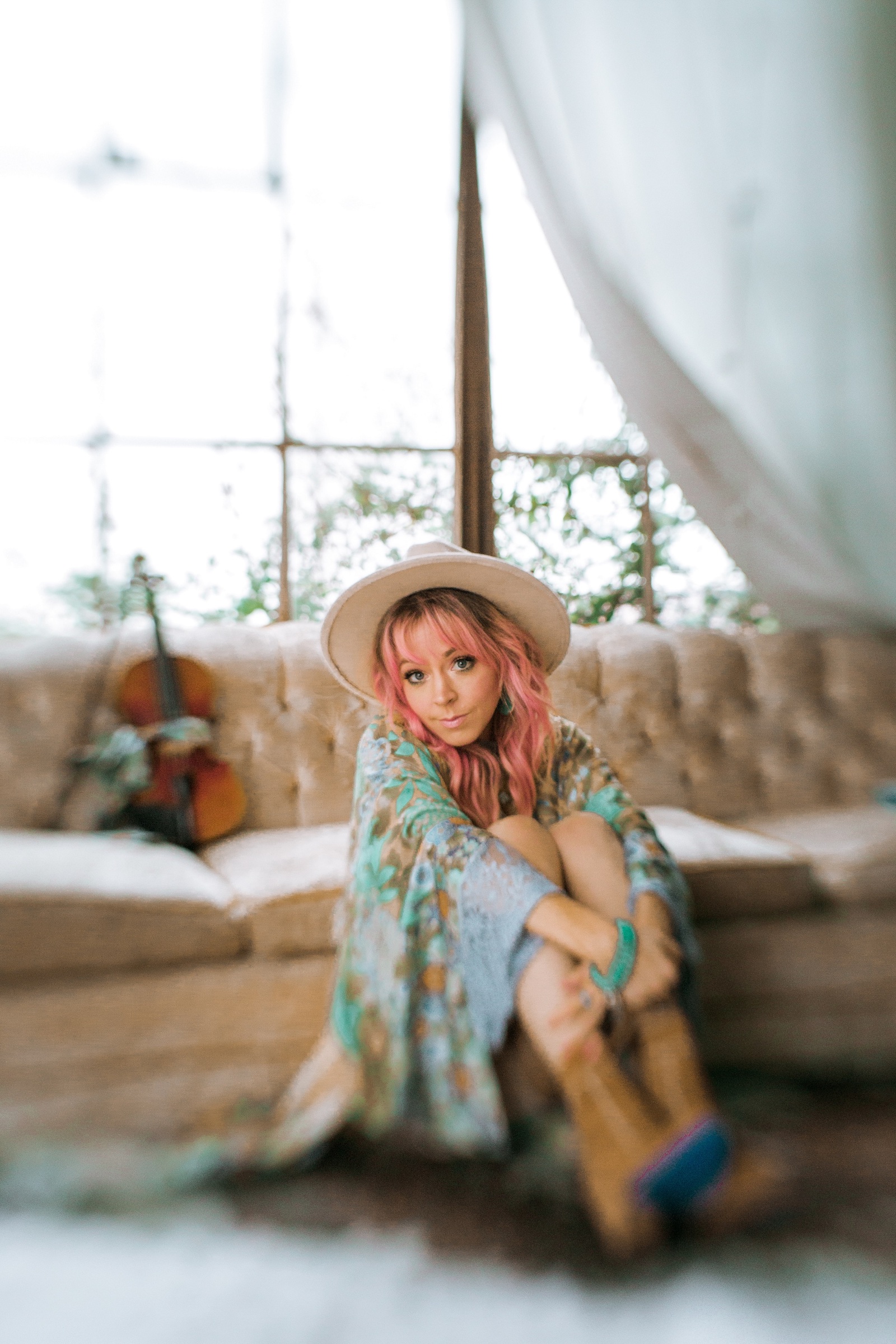 CONNECT WITH LINDSEY
TWITTER // INSTAGRAM // SPOTIFY 
story / Taylor Thompson