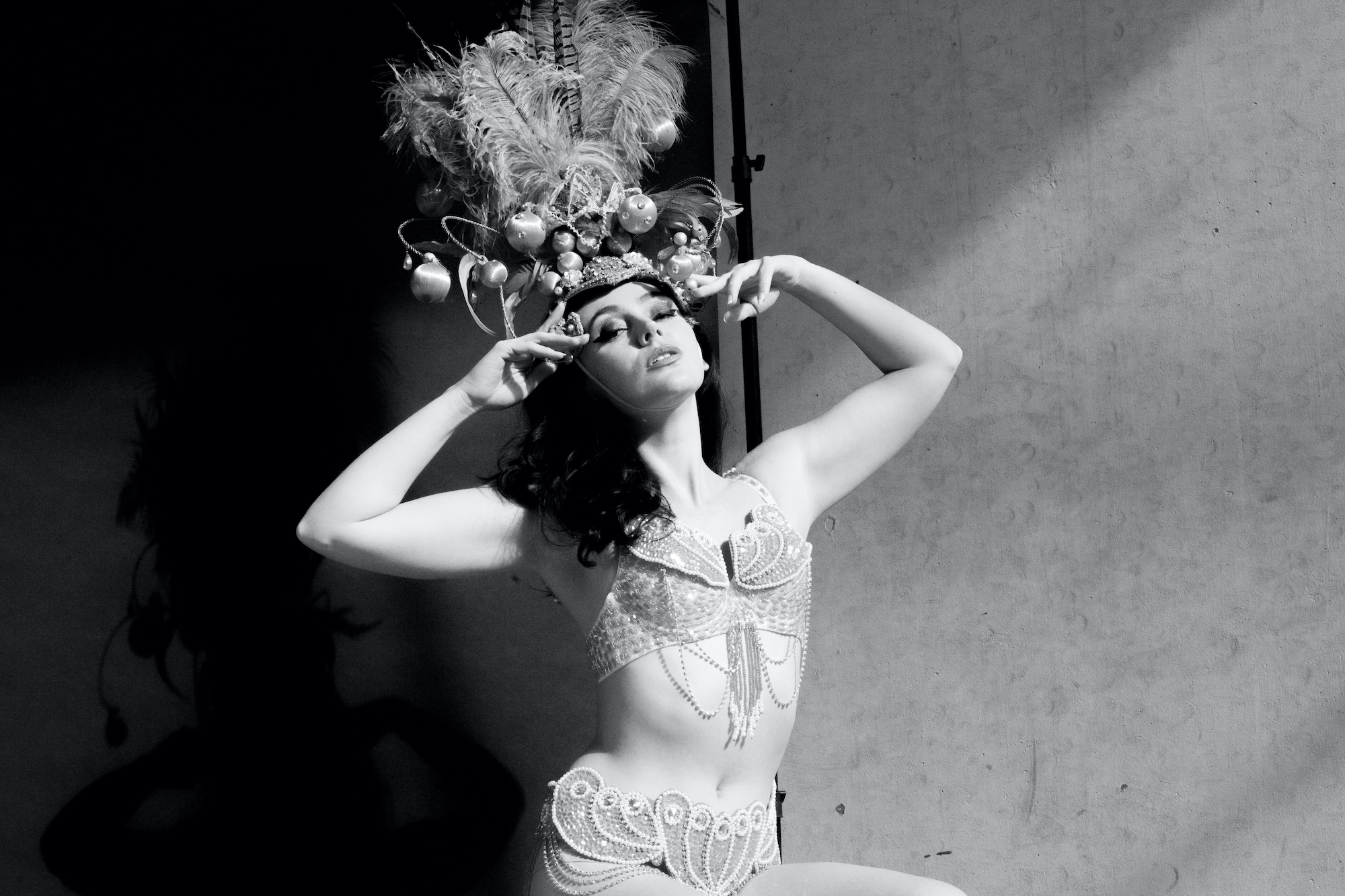 Dark-pop artist L'FREAQ emits an air of mystery throughout her music. Her new EP Showgirl oozes with so much intensity. Listeners, after immersing themselves in this powerful release, are left feeling truly unstoppable. With this electrifying EP the singer boldly expresses her most honest opinions. L'FREAQ has come into her own and found immense strength. That potency shines through.
Lea Cappelli is the talented brainchild behind L'FREAQ. The Brooklyn and LA-based singer/songwriter concocts tunes with a fierce and gripping edge. Inspired by pop and R&B, she creates an eccentric musical style all her own. Ladygunn chatted with the artist talking unique sound, current EP and more.
You have shared the stage with musical icons such as ABBA and India.Arie with incredibly powerful live performances. How have you grown and evolved into the successful talent you are today?
My evolution has not been linear. I've been blessed to share the stage with such special icons and perform for some of my idols, but it has also been a long journey. I have had to unlearn a lot of my ideas about "success," which has transformed into part of my healing process. I've grown by giving myself space and time to rest, to create without judgment or limitations, and to treat myself with kindness and patience.
Your synth-pop sound exudes a very intoxicating, atmospheric quality. How did you develop your distinct sound? 
I'm in love with anything cinematic. I have a very romantic view of life and like to channel this in my music. I love many genres and wanted to create a melting pot with this record.
"Gimmick" is off your upcoming EP Showgirl and it focuses on an experience you had auditioning for a show where the judge made you question your abilities. Can you explain the song's concept further?
That experience was one of the hardest I've ever had. It was 12 long hours of feeling like the outcome would be one thing, when in the end it was the exact opposite of what I was hoping for. I felt disempowered, embarrassed, and dejected. It took me a long time to realize that opportunity simply wasn't the right one for me. Sometimes I feel, being in the younger generation, that we hang all our expectations on one chance, when in reality I've had to tell myself that there will always be multiple opportunities for me to be my most authentic self, and that one just wasn't the right fit. I wanted Gimmick to have a playful, tongue-in-cheek feel to honor an experience that felt otherwise traumatic. I wanted to turn my pain into something fun and upbeat.
Mental health also played a role in the self-doubt the single details. What advice can you give to those that struggle with insecurity due to mental health and other factors?
When that happened to me I could barely get out of bed or eat. It took months for me to feel like I could come out of the haze I was under. It was the help of my family and friends that finally turned me around, and a commitment to a daily practice — in my case meditation, journaling, and mindfulness. These things all helped me come out of the fog and appreciate my surroundings.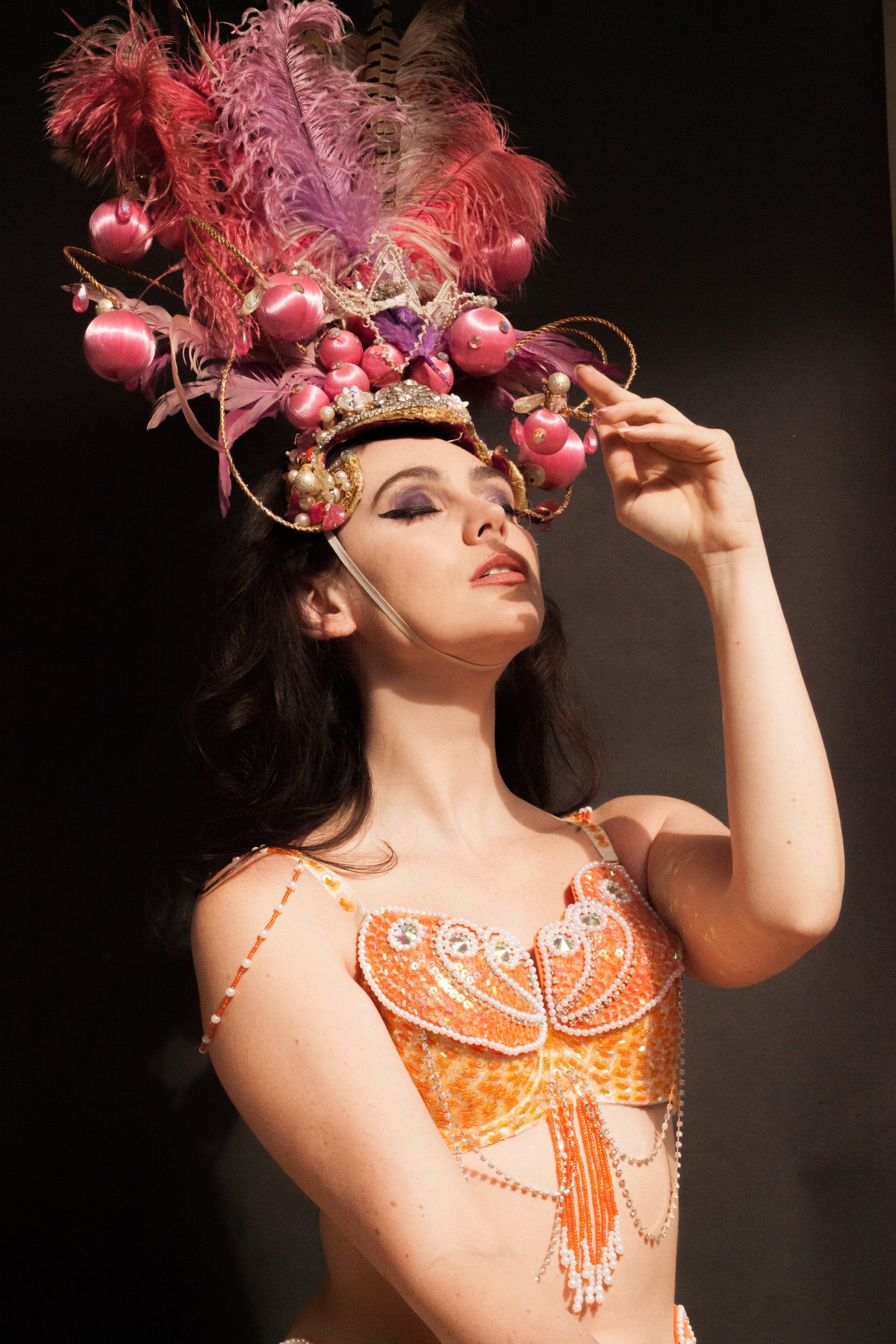 The title track "Showgirl" speaks of the strength in your unbreakable bond with your mother and reminds listeners we are powerful and deserving. How do you believe others can find freedom in reclaiming their power?
There isn't one person alive that hasn't felt like they've been belittled or marginalized at some point. I want my music to resonate with that side of people that are learning to stand up for themselves, to be the most powerful, unique version of themselves that they could possibly be. This is also the vision behind the name L'FREAQ.
You mentioned from the time you were 8 to 18, your mom dated a musician. He was not the best person and it affected your relationship with music. How were you able to overcome this?
It was honestly a long, uphill battle. I was told by this person many times that I wasn't musically "ready." When you're told things like this over and over again you begin to internalize them, and then your relationship with the thing that you love becomes complicated. I've had to strip away the layers and bring myself back to a place where I get excited by music in the purest sense. If a song makes my heart beat faster, if I feel full when I listen to it, if the lyrics give me chills, that's when I remember why I do this.
What are some common themes threaded throughout the EP that tie the release together?
This whole EP is an homage to strength, power, and overcoming the odds. There have been so many times in my life where I have felt looked over, unappreciated, and bullied. I want people to feel like they can play this music and take on the world.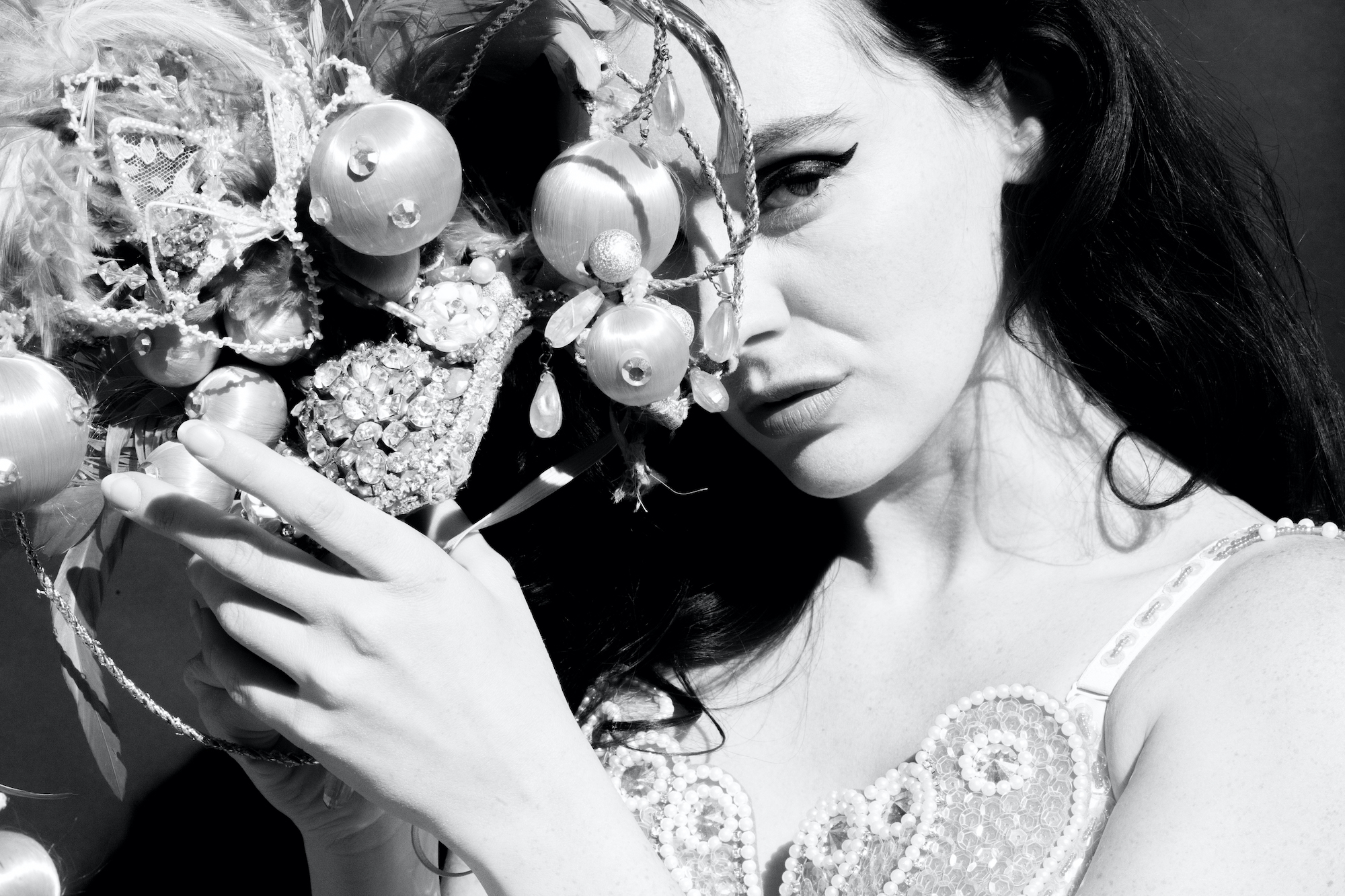 What is the significance behind titling the EP Showgirl?
I wanted to convey the feeling of glitz and glamor while sending a deeper message. What's underneath that? Is there a soul that's been hurt and had to overcome the odds? A human that has had many valuable life experiences? Sometimes all we look at is the shiny facade, when what lies underneath is the most valuable, intimate part of us.
Lastly, who are some artists or musicians that truly inspire you?  
Amy Winehouse comes to mind immediately. I'm currently playing her five nights a week in a Las Vegas show called "27." I credit her with teaching me how to sing. Some others are Jeff Buckley, Nick Cave & The Bad Seeds, Portishead, Massive Attack, Sade, D'Angelo… I'm always finding new artists I love because I DJ as well. If it's good music, it doesn't matter what genre it is to me. I love it all.
CONNECT WITH L'FREAQ
photos / courtesy of the artist
story / Chloe Robinson