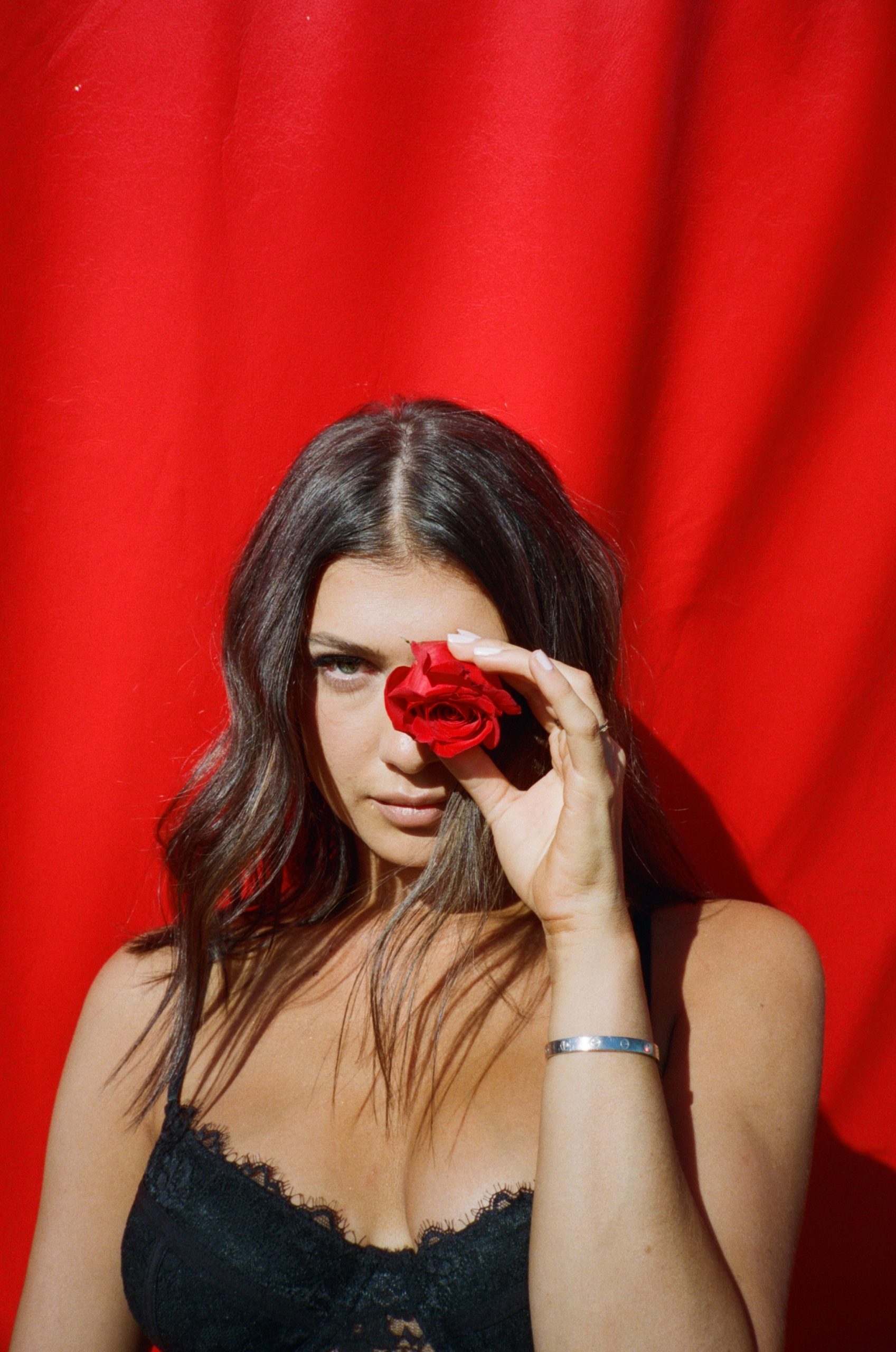 The LA-based baddie Leah Kate's new song "Boyfriend" is out now, and it will have all your exes jealous. The groovy beat paired with Kate's sultry voice gives us everything we need to sing our little hearts out in the car, in the shower and at our new boyfriends. Because let's be honest: there's nothings hotter than a little healthy jealousy from lovers new and old. The song is what Kate likes to call it, the 'too-late anthem'. Why do they always come back when we finally move on? This is an ode for our exes who never will get over us.
"Boyfriend" has us feeling sexy and wanted. The tune is a catchy one with transparent lyrics. She sings: "now you give a shit when you never did." Period. We resonate. There is a lyric video out for the song, and it is a film focused love story starring Leah Kate and I'd be jealous too. The chic goddess is lounging on roof tops, ripping roses and eating lollipops. Leah Kate is one to watch. But leave her alone, she has a boyfriend now. We got to talk to the LA-based singer songwriter about exes, inspiration and writing "Boyfriend."
Where is home?
Venice, CA!!!!!!
What sparked the idea for "BOYFRIEND?" Did you write this about a real person, and will they hear this song?
Yes this is about a real person. I was sitting in my studio with my co – writer Lowell thinking about how its way harder to write a good fuck you song when you are in a relationship and have an amazing boyfriend ha ( and i love a good fuck you song to a guy who mistreats me). It happened that recently an ex came running back and begging for me back once he found out about my new boyfriend, so then I wrote this "too late" anthem that I wanted to send the lyrics to him immediately after. They will DEF hear it and know haha
What's your favorite thing about being a musician?
Telling stories and having people resonate with them, interpret them in their own ways, and make their own meaning of it.  I love to make people feel something.
What have you been inspired by lately?
My everyday life and my whirlwind of emotions and thoughts.
How would you describe your style and sound?
Funky, left, disco pop with very honest and relatable lyrics!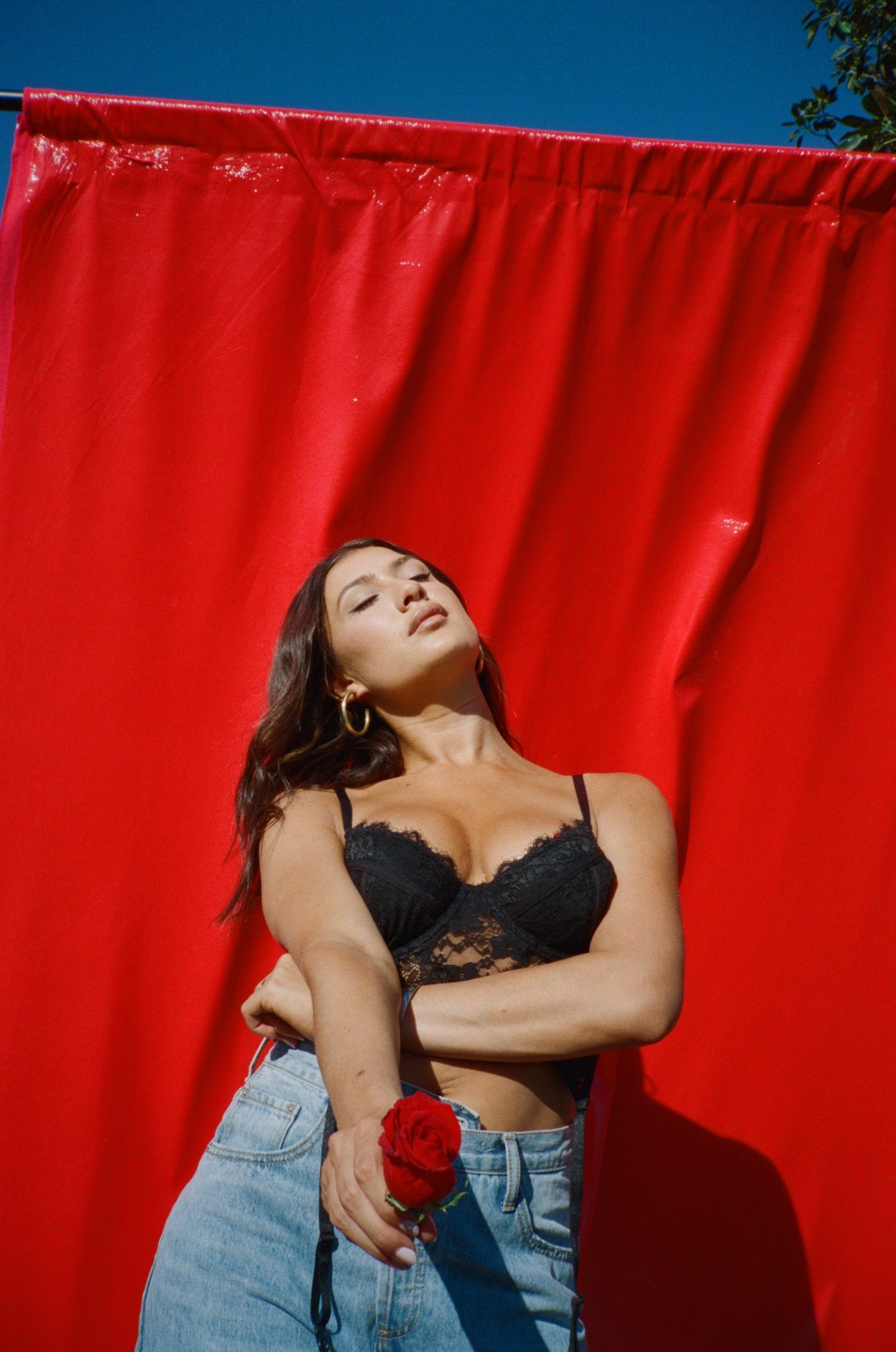 What are you thinking about right now?
How my new song is out and Ii'm so nervous and excited at the same time!!!!!!!!
CONNECT WITH LEAH KATE
photos / Emmanuelle Pickett
story / Vogue Giambri