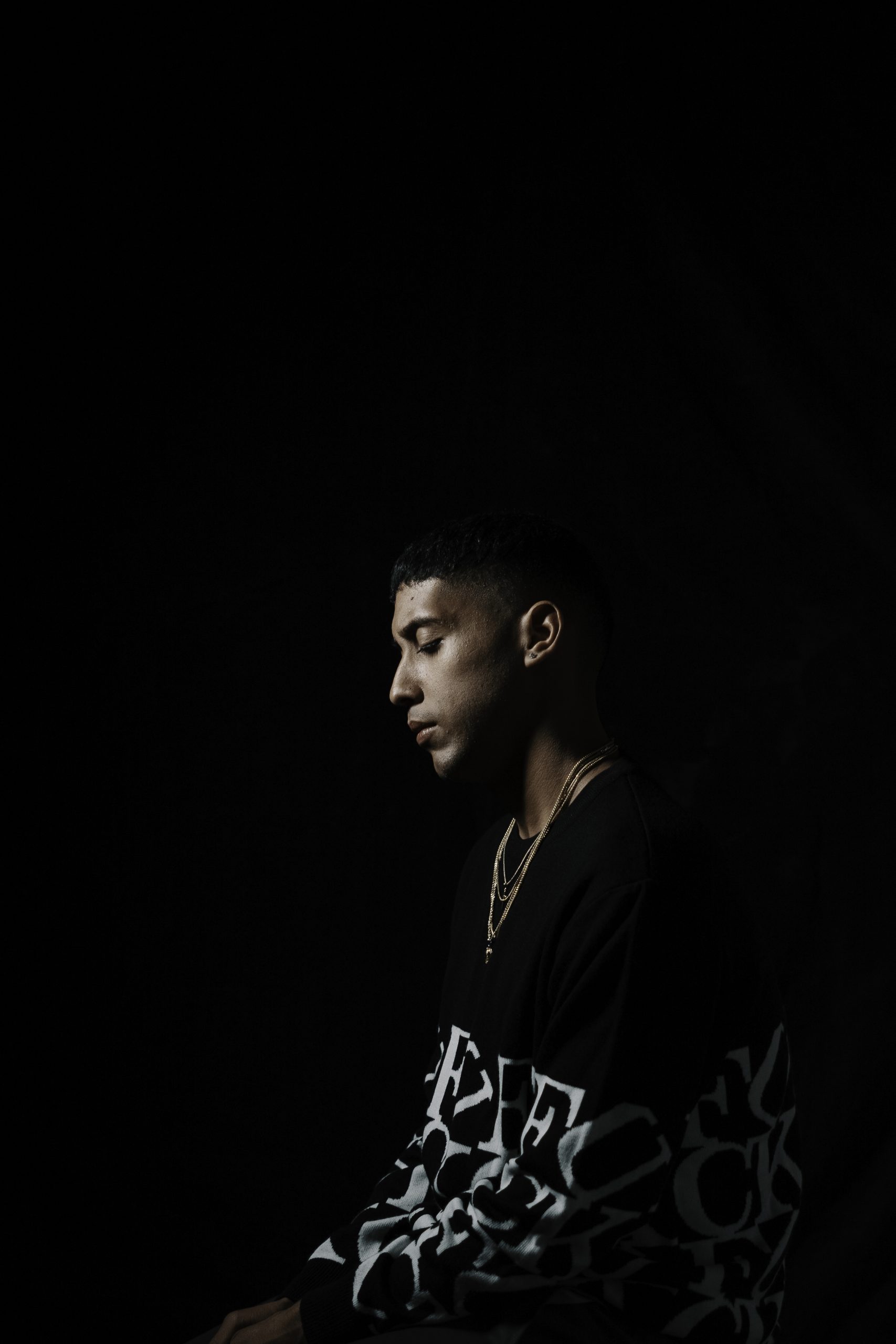 Puerto Rican rapper, singer, and songwriter Kris Floyd is so tuned into the divergent, creative flow, that each song tastes just a little bit different. Leading up to a full length EP, Floyd's repertoire gives us sensual, modern, and fortuitous drops of ear candy. His latest, '7/24', is no exception. 
Gorgeous coloring with a high production value puts us right in the center of Bogotá, Colombia in the music video for '7/24'. Created by Floyd and JASZ at Rino Films, the pastel streets are lit by foggy sunrays, bringing us into an almost vintage trance as we follow Floyd around a mansion. As well as the aesthetically ideal video, '7/24' is mood: a groovy chill you want to stay in forever. 
No matter what language you speak, '7/24' speaks to you like a friend, relaying the tried and true plight of the creative hustler. Floyd dives deeper and explains the motive behind the song: "Most people think that you are working non-stop every day to simply 'make it', but that's not always the case. Sometimes one doesn't stop working…because they don't want to go back to the situation they were in initially, because one…wants to grow more and more every single day." 
Kris Floyd is no doubt making a name for himself. Watching his steady climb, just as the sun rises, '7/24' comes as his fifth release this year. The antecedent, 'Falta', is the song that hit charts like fireworks, bringing in millions of streams and a loyal fanbase. 
Rather than adhering to a boxed genre, everything Floyd makes stays true to the flow of whatever he's going through. From working with J. Balvin to cutting tracks on Selena Gomez's upcoming record, his life appears in the song. Floyd is now working on a full length EP, further stoking the fire that's been blazing his trail of unabridged creativity.  
Read our interview below to find out  how creating this song helped him find a balance in his career life; what success really means to him; and what drives him to stay in the hustle.  
Sum up the meaning of 7/24 for us. What's the main take away from that song?
7/24 is in general about how I have been working every day to maintain what I wanted for so many years, which was to live from music … not because I want to hit but because I do not [want to] return to the situation I was in and how spending time with myself and mine has affected being the person I want to be, for example, also how it has cut time with my family, etc. But after making the song I understand that when you reach a certain point in your career, it's more about finding a balance.
The song is about working round the clock to achieve the success you want. What success do you want?
There is part of me that wants to be # 1 and there is another part that only appreciates the simple fact of being able to live from what I like, of having financial freedom thanks to music and that's enough.
Tell us more about "SIEMPRE TARDE" and your inspiration behind it. The sound is different from the rest of your previous tracks.
My inspiration is what I experienced at the time I wrote it. The sound is different from anything I have done and it will continue to be with every song I put out, I like to explore different sounds and just create music without locking myself into a style. 
What drives you to stay in the hustle?
Not going back to where I was, my family, knowing that the opportunity and the position I have, even though I have earned it, I know that there are many who love it and even the people who follow my music and identify with it.
What's your favorite song you've released thus far?
I think it's between 7/24 & SIEMPRE TARDE
What does it mean to you? 
The two songs mean a lot to me because they are stages or chapters of my life made songs and real experiences that every time I listen to them I remember the person, the experience and the moment in which I was.
What essentials do you need to have in the studio with you while you're writing or recording?
Paper and pencil … before I needed more things but I'm going to study more and concentrate on what I have to do.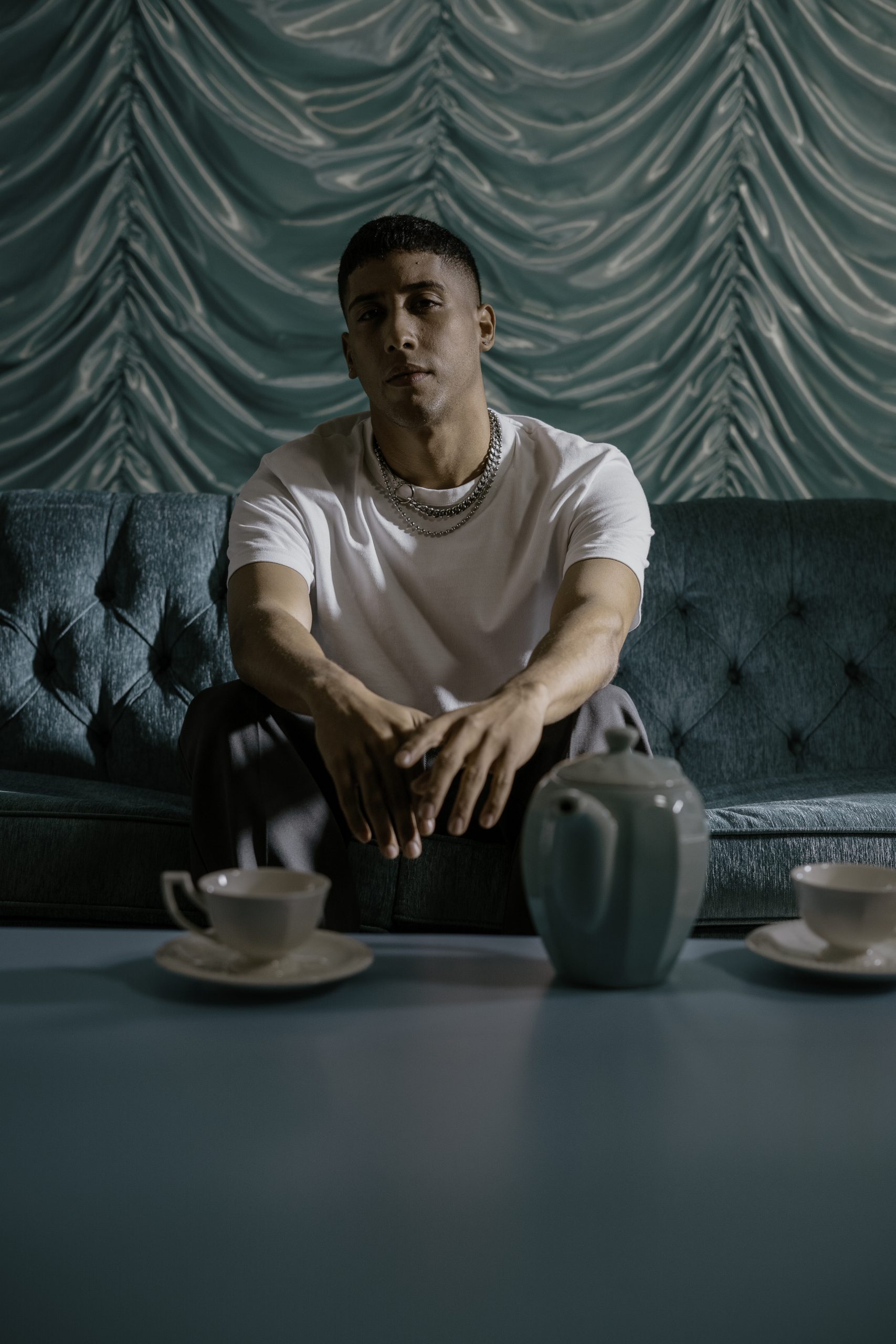 What was it like working with J Balvin?
Balvin has very good energy and we always flow well when we work together, we enjoy the process and the teamwork environment.
You have four tracks on Selena's album: tell us about those songs and the process.
The four songs were a process that we still enjoyed making them and that camp flowed very well and it shows since we made songs like De Una Vez which is more acoustic, we didn't do anything that didn't flow.
What are you looking forward to the most in the near future?
Right now I am focused on the EP, on everything going well and giving the people who follow my music the most attention for this project.
CONNECT WITH KRIS FLOYD
photos / courtesy of artist
story / Ariana Tibi