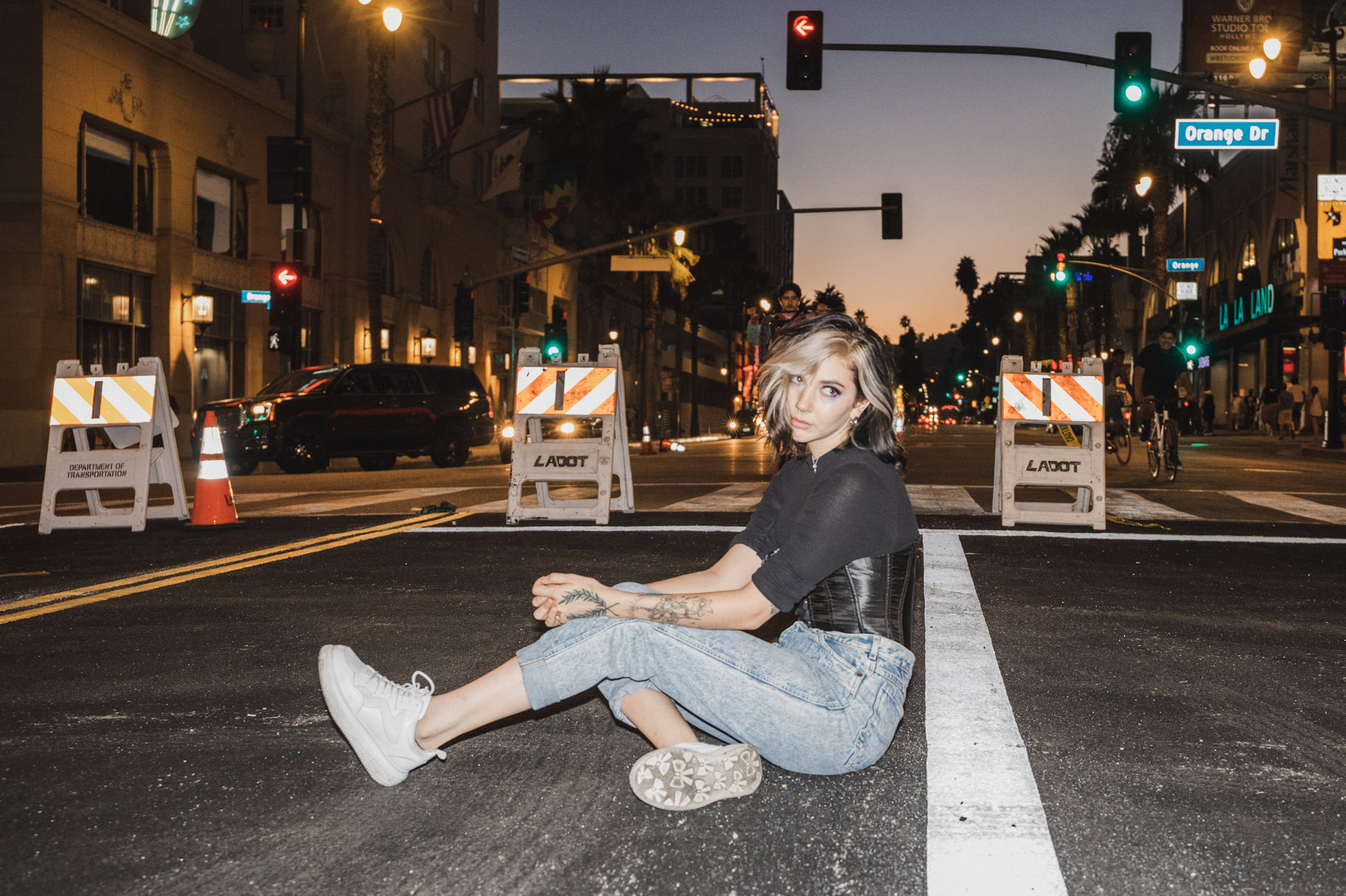 KiNG MALA has that intense edgy voice that is found in the trailers of 50 Shades of Grey movies. Her soft cutting voice paired with extreme instruments and emotional melodies come together to give all the sex appeal, all the confidence and all the angst you could need.  But she wants to remind you, she is not your queen. She's been distorting gender roles for a long time now. Are we still having gender reveal parties? Are there still separate boy and girl isles for children's toys? She wants to encourage girls to reject gender restrictions and do whatever they damn so like. Dress however you like- wear men's clothing, wear men's clothing with a miniskirt, love pink, hate pink, play with trucks, have dolls, don't have dolls, like what you like because you like it. Be king. But also, she chose to be king because she is #edgy.
Areli Castro, musically known as KiNG MALA, dropped a new single "If I Try To Find You" and it is soulfully powerful. Who's been in a relationship and didn't realize it until later in life that it was toxic? I see everyone is raising their hand. "If I Find You" is about wondering what that person is up to now and in doing so, realizing all the things that were wrong. He's probably still living on his mother's couch, don't worry. We got to talk to the king herself about what it was like writing the song and having to think about that person from her past, growing up in El Paso and her perfect day in LA.
Why King Mala and not Queen?
I've always loved playing around with gender role and bouncing between hyper feminine and more androgynous. I wanted my artist name to reflect a "I'm not gonna do what society says" kind of mentality. I also love the idea of encouraging women and young girls to explore their power and not limit themselves to a gender restrictive role. Anyone can be a king and anyone can be a queen. It also sounded pretty badass and I love being #edgy haha.
So you were raised in El Paso, Texas? Are there parts of that life that you brought with you to LA? How has it been living here?
I love El Paso so much, I have really grown to appreciate it more and more the longer I have been out here in LA. I really feel like I found my place in the world here in LA but El Paso will always feel like home. El Paso made me a huge foodie, there are so many amazing restaurants there and I think that definitely carried over to LA. I'm always on the lookout for a new spot for some good food haha.
If you could be the opening credits of any movie or tv show what would it be?
Oh my gosh that's so hard haha. I think being the opening credits to any Ryan Murphy show or movie would be mind blowing.
Where did the inspiration for "If I Try To Find You" come from? Is there a specific person you're trying to find, and have you found them?
"If I Try To Find You" is about a guy that I loved in highschool who was a lot older than me. I have absolutely no idea where he is now or what's going on in his life so I wanted to write about him and all the times I tried to find him after we had ended contact. Writing this song made me realize how unhealthy and manipulative the relationship really was, I don't think I had ever considered it before I just thought I was "mature" for my age (which is total bullshit). As much as this song is about him, it's also about me coming to terms with something from my past and realizing something as an adult that I didn't understand as a teenager. It's honestly a bit scary to share this story, but I know a lot of people can relate and I hope it helps those people reconcile their feelings with their own experiences.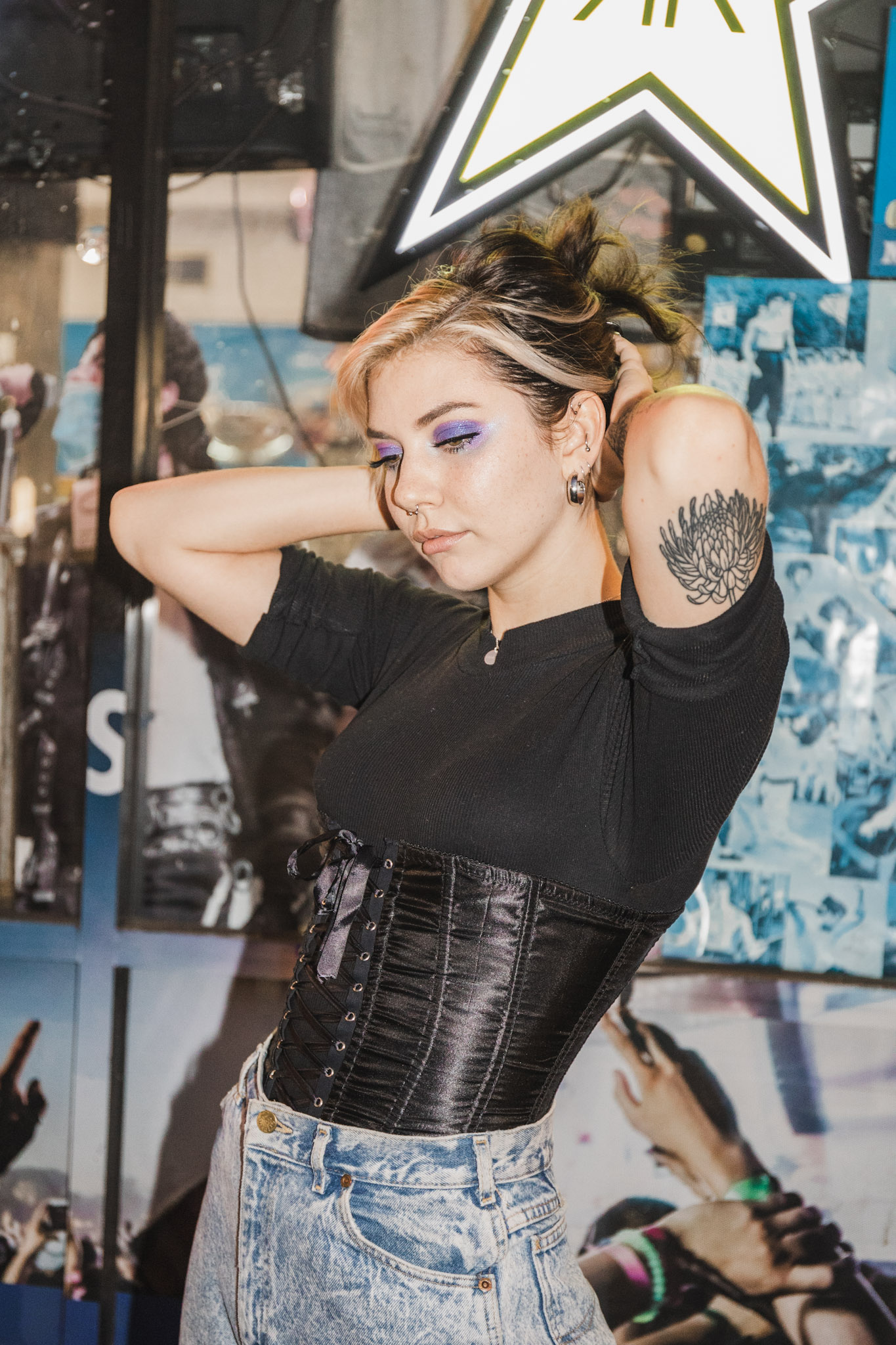 Where do your musical tastes come from? What has influenced you into the stylish soulful musician you are now?
I grew up listening to soul from the 50's and 60's, people like Etta James and Sam Cooke were my favorite. I honestly think I was just obsessed with listening to amazing singers and that classic soul tone was so appealing to me. I was also super into Adele and Amy Winehouse so I think that definitely influenced my singing style. Now I listen to a broader range of stuff, mostly alternative rock and pop, but when I hear that soul influence it always gets me.
Describe your perfect day in LA.
Hmm I think a perfect day in LA starts early, right after the sunrises is my absolute favorite time to get up and drink some tea and just take the morning slow. I usually just go for a simple breakfast but when I'm feeling fancy I absolutely love a big ol' classic diner breakfast from Cafe 101. Then I would probably meet up with some friends and go thrifting around LA, and then go to the studio and write some new music with my producer. I would definitely grab some sushi and eat it on my roof with my boyfriend and then end the day at Echo Park lake with a book and some wine *chefs kiss* perfect day.
If you could imagine someone listening to your new song, where would they be and what would they be doing?
I think this is a headphones in, dark room, eyes closed kind of song. It's the kind of song you can let yourself get lost in.
What will the new year bring you?
I think 2021 will be the year that I really settle into who I am as an artist. I've spent a long time exploring different styles both sonically and visually, but I think I'm slowly starting to figure out who I am and what I like. I'm hoping the new year will bring more confidence in myself overall, I've learned a lot of lessons in 2020 that I hope will help me in 2021. I also know a lot more music is in store. I'm always writing and with each new song I can tell I'm becoming a stronger writer so I'm excited to see where this new stuff goes.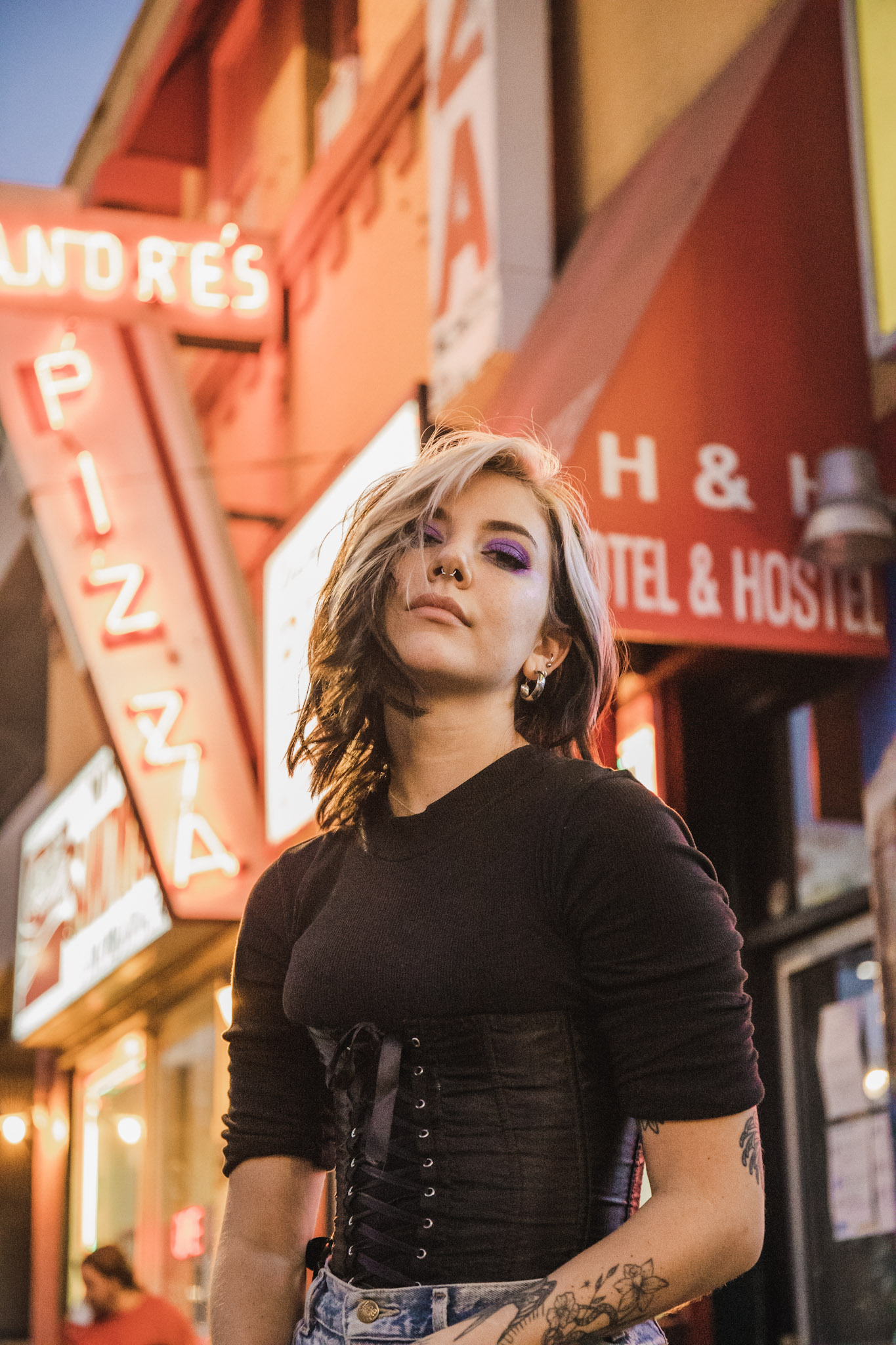 CONNECT WITH KiNG MALA
photos / courtesy of artist
story / Vogue Giambri