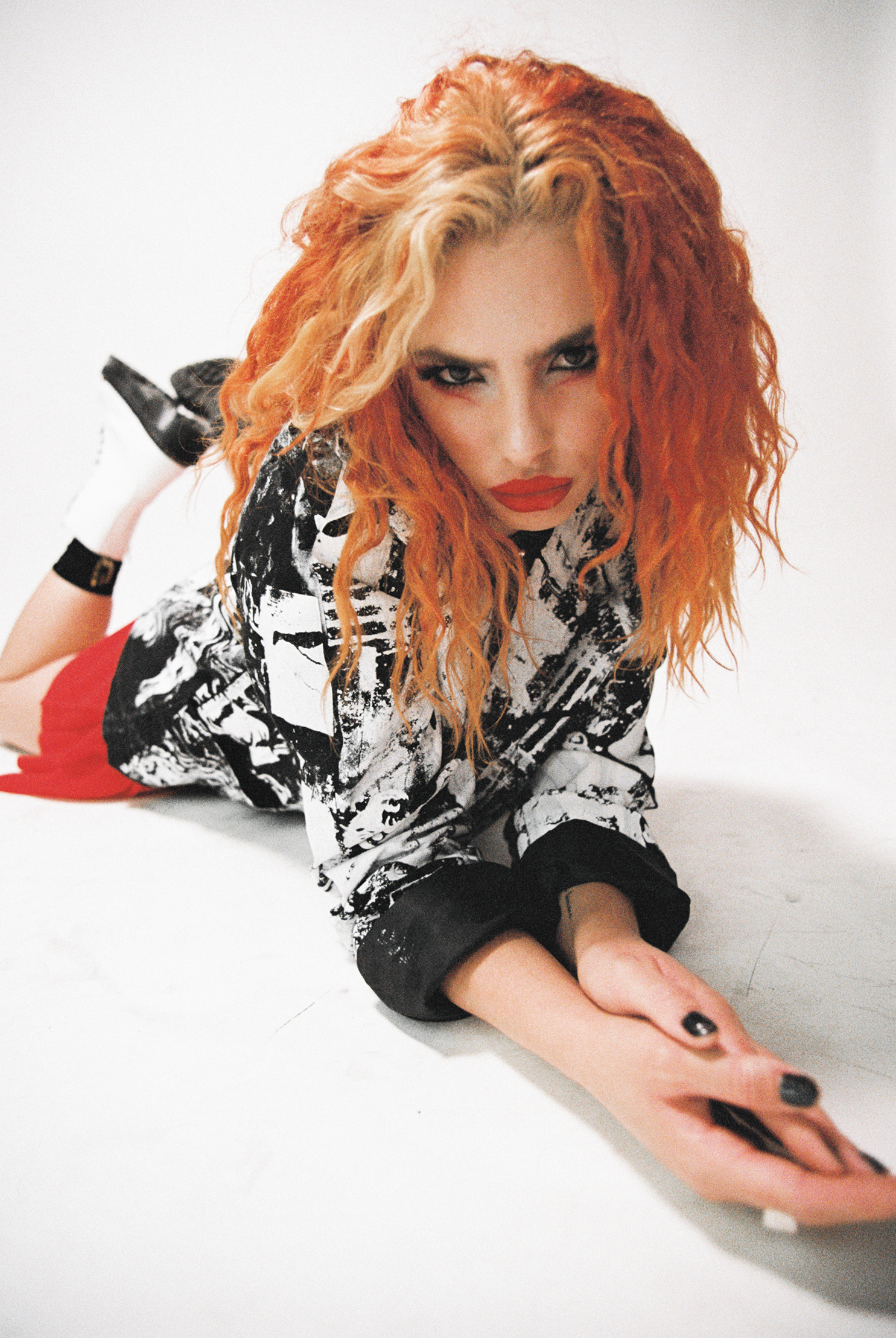 Courtney Paige Nelson has come out with a triptych story through her music and it is a revealing and vulnerable piece of art. The final chapter is her latest release "Saved Myself," a song inspired by taking control of her life after getting mental heath treatment. The only way to get to know Nelson is through her music and this trilogy helps us follow her journey, which has a satisfying ending knowing she found the light at the end of the tunnel and we have hope we can do the same.
The LA based singer-songwriter dropped a music video for "Saved Myself" and it has uncomfortable, unsettling scenes of a girl trapped in an asylum talking to herself, which is exactly what she wanted. There's no hiding the fact that Nelson is a gorgeous creature who made it to the last rounds of America's Next Top Model, this music video could have been sexy Harley Quinn stuck in a cage but Nelson wanted to be authentic to what it actually feels like to be suffering from mental health issues. It's unsexy, it's dark, and it's real. We got to talk to Courtney Paige Nelson about finding her voice, shooting the music video, and writing the last chapter "Saved Myself."
What got you into music and how has your music transitioned over the years as you've grown? Do you feel like you've finally found your voice and your story?
I have a weird story with music. I didn't grow up with the influences around me like a lot of artists. I never had anyone in my life show me music, I didn't realize it was even a tangible path up until 2 years ago. I think weirdly, This pandemic has made me really hone in on who I am as an artist, what I want to put out, and me as a person. I've gotten over the mystery of trying to figure out who I am so that I can now fully focus on perfecting my art. Which is really exciting! There's no better feeling than knowing who you are.
What do you want your music to do for you and the people listening to it?
My goal with my music has always been to relate to others and share my love of poetry. My lyrics are the most important thing to me. I'm a writer first before I found music. Every song I put out is because I have something to say. Whether that is a story from my life or a perspective of something else.. it will never just be mediocre words on a great beat. I think melody and words have to meet each other in the middle.
So "Saved Myself" was part of a trilogy and this is the last one. Did you write them in order? What was it like writing this final song? Where did the inspiration come from?
Yes! This was the closing chapter for an entire year of my life. Each song represented a different time in the order of that very transformative year. I'm so thankful for my breakup, getting cheated on, and going to treatment because it created a music path for me that I'm not sure I would have had without that driving force. Writing this final song was a huge sense of relief because it closed that book, and now I feel like I can start a new one. I have a lot of music coming that tells a different story and I'm really excited to share that proper EP in early 2021.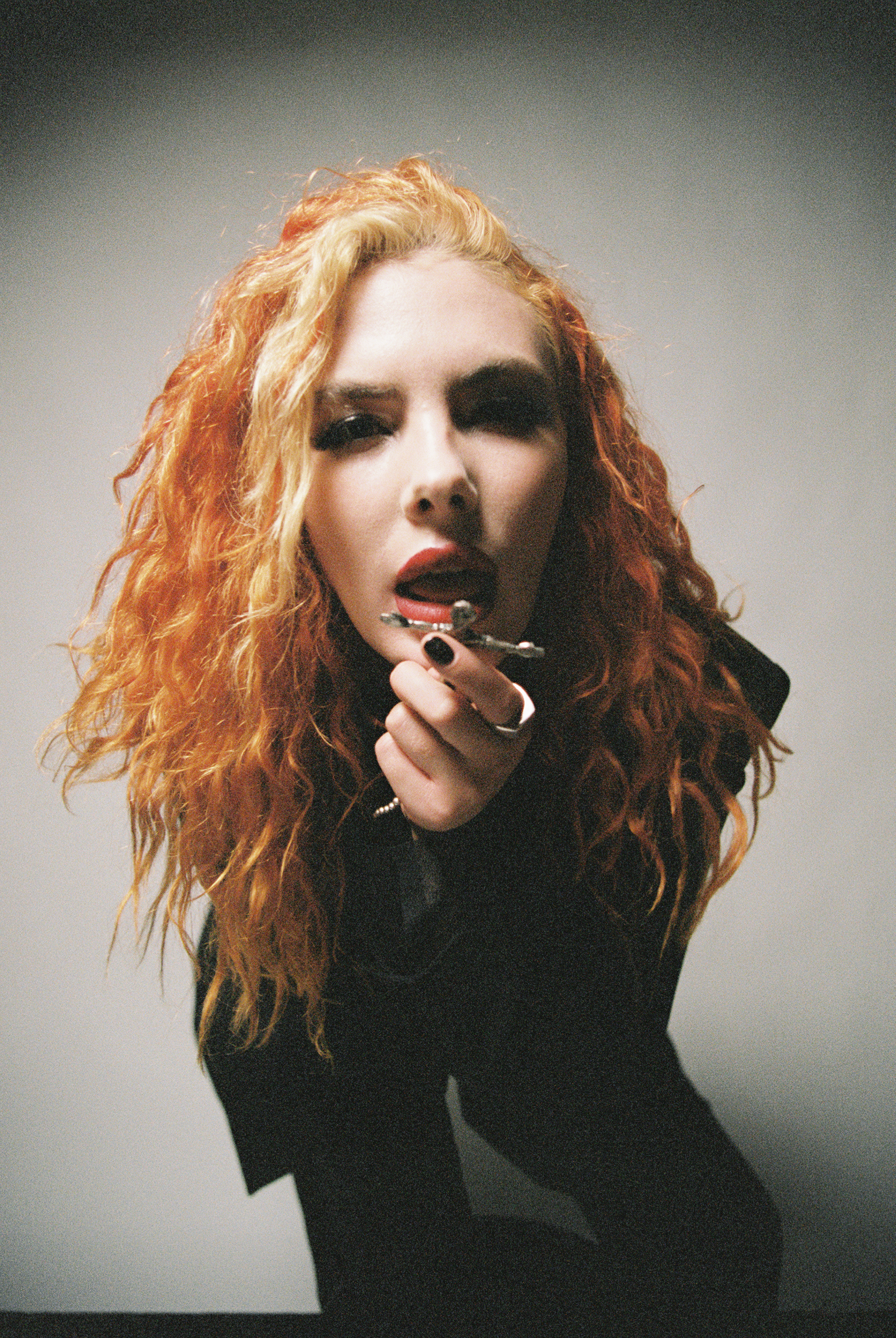 What was your favorite thing about shooting the music video? Where was it shot? How did you come up with this concept?
My favorite thing honestly was being able to get dirty and not worry about being 'pretty' while filming. The whole video is supposed to be unsettling which made it way more relaxed since I could slide across the floor without worrying about the fact I was getting very dirty. We shot this in an asylum stage an hour outside of LA. I was looking for a month trying to find a place that could be an insane asylum. This concept was made up from the concept of the song itself. 'Saved Myself' is about my story of coming out of treatment and no one being there for me. A Lot of people were too scared to be around me after getting help. I think it became this thing where people thought I was delicate, or that my mental health issues meant they couldn't be around me. So this takes a stance on 'Saving Myself' and being there for myself. I figured what better statement than to shoot this in an abandoned asylum appearing crazy and alone?
Mental health awareness has been at an all time high over the past months of quarantine. How have you been managing? What have you learned over the past year that has helped you that might help others? Has music been an outlet?
It was a very hard situation in the beginning because I live alone and I was taking it super seriously so I didn't go out for the first 2-3 months, not even the grocery store. I feel like quarantine was a very big grieving process for a lot of people especially if you lived alone, even more so if you didn't have a proper support system. You're stuck inside with no distractions and you have to confront who you are, both the good and the bad. I had to develop habits and focus on music to stay sane. starting a gratitude journal, learning new things, yoga and meditation was a big one for me. I think if I didn't bury myself in work I would've been a lot more lost. I definitely didn't waste my quarantine, but that doesn't mean it wasnt a hard experience.
Who are your musical inspirations?
So, a lot of artists I listen to and love have no relation to my sound as an artist. For instance, Labrinth and that euphoria soundtrack is absolutely brilliant. Wens songwriting, SHY Martin songwriting, absolutely brilliant. Moses Sumney, Leon Bridges, John-Robert, absolutely brilliant voices. Teskey Brothers, Black Pumas, also amazing overall sound. I listen to everything from POP music, to film scores. Anything that can create emotions in me.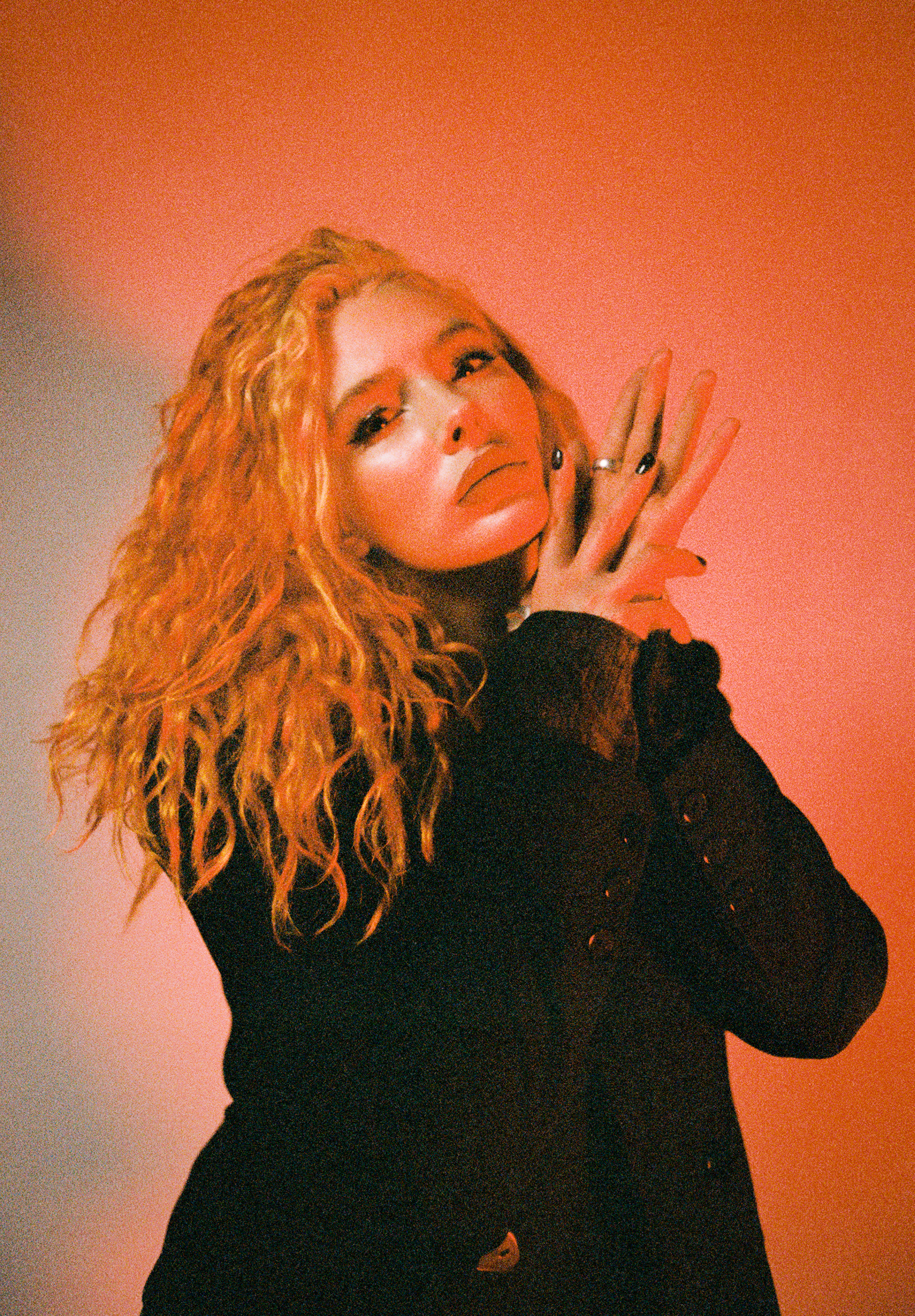 CONNECT WITH COURTNEY PAIGE NELSON
photos / courtesy of artist
story / Vogue Giambri