KEANA is a multi-talented pop artist, with disciplines in electronic music production, audio engineering, vocalist, and sound designer who just released her latest single, "Teardrops," where she shares an important message about the connection between relationships, healing, and the importance of self-love. Her production styles range from alternative-electronic dream pop to melodramatic trip hop, so if it's not part of your playlist yet, it shouldn't take any longer
The first thing we want to do is dig a little deeper into your musical career and the experiences you've had before. Today you are Keana, an artist with a defined style, but before that, what was there? How has your process been until you get to your debut and first single? 
Years ago I was having a bit of difficulty figuring out what box to put myself in musically, not realizing at the time to just be myself and let my intuition guide what feels right to me. I played in rock bands as a kid and struggled writing about things that were important to me as I had not experienced life yet. Teen angst and sadness were common themes in my music, which I identified as the "sad girl sounds" era. These songs were written acoustically in my bedroom and I performed in rock bands that were very fun, but I wanted to capture sonically more than just an electric guitar and rock drum groove as the only elements. I really dove into synthesizers and electro music because it opened a whole new side of feeling/ interpreting music for me. I am a very attentive listener and like to get absorbed into soundscapes. Once I started creating these sounds myself I felt like my songs were able to be experienced the way I always envisioned in my head.
I understand that you debuted in 2020, just the year the pandemic started. What did you do? Did this truncate your plans? how did you navigate it?
2020 was a major year of reflection and I enjoyed that I got to use that extra time to redefine myself. Though it was an extremely tough year for us all, I gratefully got to dive deeper into my music and rework some songs that I had finished prior that will be on my upcoming EP. Working on myself and expressing myself through music is really what saved me.
In Lila, you created this universe in which there is no stress or fear, and it was realized through a dream you had. What is the story behind "Teardrops"?
Teardrops is a story of heartbreak and taking that courageous step to leave a chapter in life you're outgrowing with a partner. Realizing the beauty in change even though it feels like chaos in the moment. This person I write of is a lost soul and was an energy vampire. They've decided not much is going for them and they lived for the pity-party that I blindly decorated. He was a bit mean to me and I'd frequently receive text messages of him cancelling our dates as I was finishing up my lipstick about to head out the door to meet him. There were many thoughts of feeling like I wasn't good enough to make this person happy. I did everything I could to be the nurturer and transmute his negative energy with love but I ended up hurting myself in the end. This anger and sadness he carried was being projected onto me to a point where I felt the anxiety seeping into me. Once I stopped seeing this person I felt like I gained clarity in what self-worth/love feels like.
In this song you talk about the importance of self-love as the only bridge to love others. The truth is that at this moment there seems to be a generalized crisis of self-esteem, especially among young people who are pressured by the need to fulfill certain stereotypes in order to be accepted. Being yourself seems not to be enough. Could you share your opinion about it and how music contributes?
It is difficult growing up in the digital era where everything you see online is distorted and the fine line to reality is blurred. It is so important for people to realize the uniqueness every individual is gifted with. Once we stop looking outward for that validation or approval we seek this wall comes down along with judgment. More appreciation happens. The importance of this song is to not give away your energy where it is not respected. I advise young people (and everyone) to recognize where you are giving your attention and how you are exchanging your energy with that intention. One thing I did for my mental health was unfollow supermodels and influencers that made me feel self-conscious about myself. I replaced them with accounts that inspire me and my passions like pages of art, women music makers, comedy, spirituality and funny cats. These pages fill my cup with joy and inspiration. Where intention goes energy flows. Music helps you discover bits of yourself. What moves you, makes you think, cry, laugh. I feel I fully embody myself when I listen to music that I love. I Feel free.
The sound of your music is one of the things that defines you as an artist and we love knowing that you learned to do it yourself. How has this fact contributed to your music creation process?
I've always been very determined to do things on my own musically because I felt I would achieve my sound authentically this way… What I'm trying to say is that I'm stubborn and hate asking for help. It's an arduous journey to describe sounds, feelings, and emotions to someone else and have them guess what you're trying to depict in a production. It can be difficult putting words to these things, kind of like describing a color I guess.
Are you using this facet of music producer just for yourself or have you been involved with productions of other artists?
When I am not writing music for myself, I am producing for other artists or dabbling in sync. My clients should be expecting to release their EPs by spring of next year which I'm very excited for!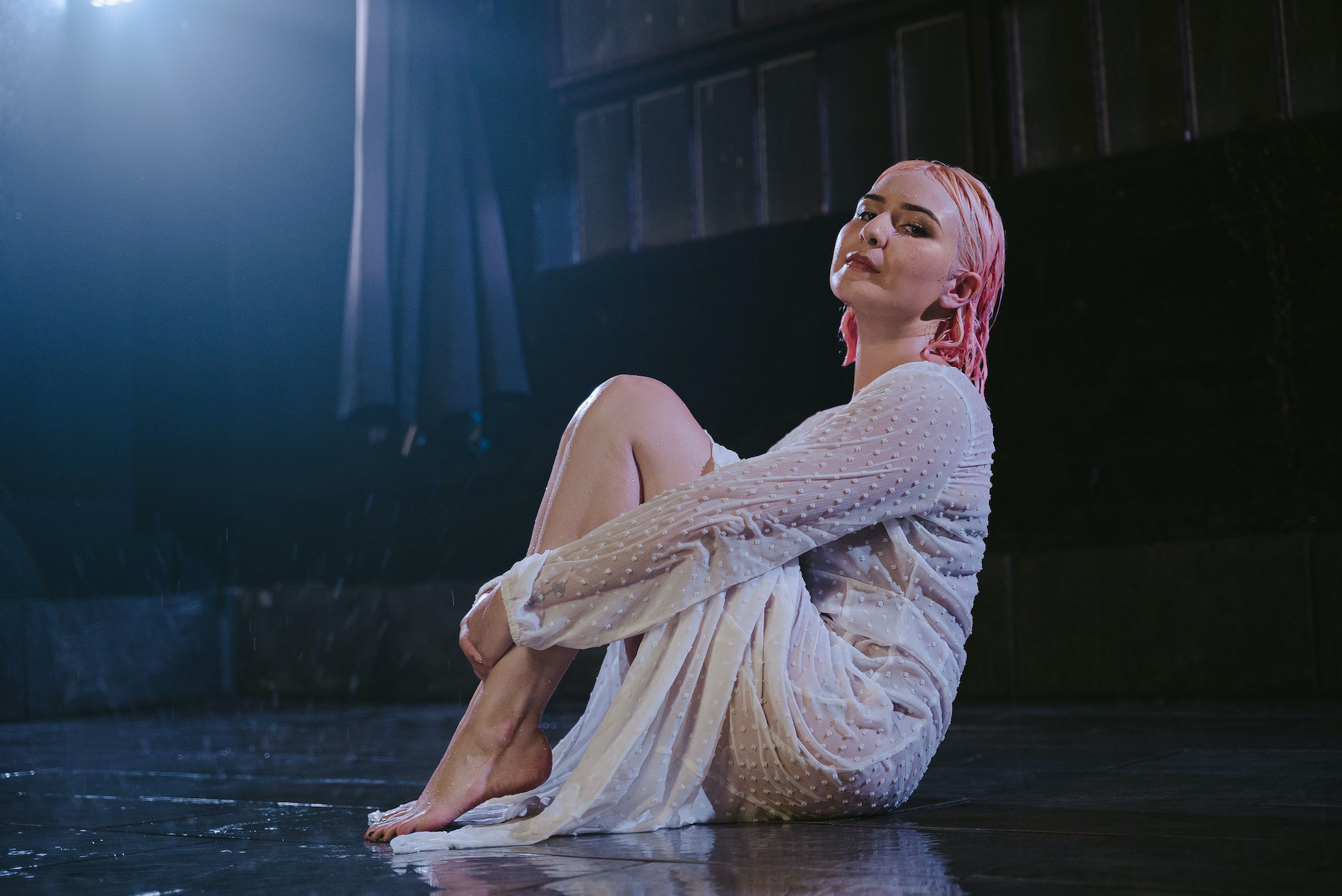 What topics are you interested in addressing with your music?
Spirituality, discovering one's self. The phases of human emotions, Courage, Love and heartbreak. All with a touch of etherealism.
What artists will we find if we check your playlists?
One sec…
La chica
Depeche Mode
Massive attack
Sevdaliza
Lana Del Rey
Debbie Deb
Afrika Bambataa
Schacke
-I'm all over the place
How do you project your musical career?
Releasing and performing my EP, continuing to put out music videos, connecting with an audience enough to where I can tour internationally.
What project are you currently working on?
I am finishing up my EP and prepping for shows! I am looking forward to having people experience my music in a live setting and vibing with me.
CONNECT WITH KEANA
photos / Clay Dizon
story / Mariana Gonzalez