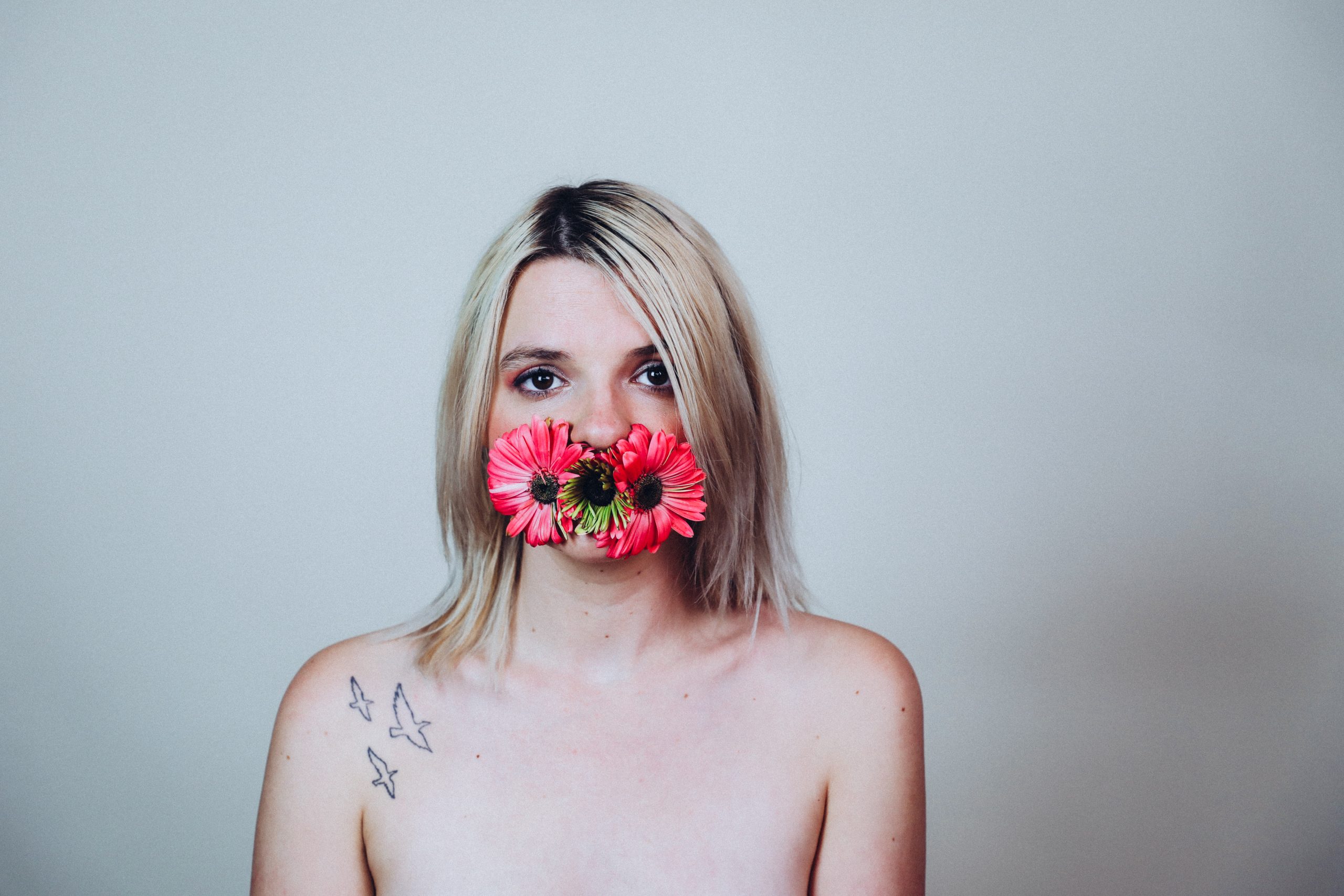 Kat Hamilton has released an album of "Recovery Songs," and we all need to thank her for making us feel less alone in such a lonely time in America. With the ongoing pandemic continuing to keep us alone for the safety of ourselves and others, it's easy to feel helpless and isolated. We relive our trauma because what else is there to think about it? Hamilton has homed in on her experience, and by sharing it with us it gives us comfort. The album is a collection of feelings all the way from shame to hope. We needed this to come out now. It is perfect timing. We want to recover too.
Her voice has elements of country, indie and pop. The songs are an array of genres that mix tastefully. Alternative rock vibes in "Ohio" to cool-wave country vibes in "Plastic Folding Chairs," I can't decide where to land. It's a refreshing listen. We got to talk to the LA-based singer-songwriter about writing the album, what she's looking forward to, and who she listens to when she's having a day.
You have a very eclectic array of songs on this album. Which one was your favorite to write? Or which one wrote itself?
I have a deep maternal love for each song on "Recovery Songs". They are all these intimate extensions of myself so it's tough to pick one that was my favorite to write. Amnesia really wrote itself and for that I am grateful. It's always a relief when the song just happens because I don't end up in my head, second guessing every choice I made. My most meaningful writing challenge on the album was absolutely "Afraid of Your Body". TRIGGER WARNING. At the time, I really didn't want to live anymore. I knew a song was coming down the pipe to help me cope with that. But I was petrified on how to write about something that triggering. I spent the year leading up the studio, revisiting this song and making sure it dealt with the topic in an honest and considerate way. It's been wonderful to get feedback on "Afraid of Your Body" from people who've struggled with the themes of the song. People have been messaging me privately to tell me how understood they feel and I am so appreciative.
How long did it take to finish writing all these songs? What was the process like?
In total, it took a year and a half. I wrote "Ohio" and "Empty Room" for my old band at the beginning of 2017 and finished Amnesia, September 2018. The process was lonely and very insular. I spent a good chunk of that year and a half, working on the record in a tiny house in my parents backyard. I had set up a couple mics and had my guitar right next to my bed. In the morning, I would grab my coffee and get to work. This was my process most days. During that time, I barely worked. I wasn't dating or seeing many friends. And for the first time in 7 years, I wasn't playing shows. In total, I wrote around 30 songs for this album. I took 20 of them and showed them to my producer, Allee Futterer, and then whittled it down to 9. When I was in the choosing process, I called my dear friend, Will Lynch (who ended up playing drums on the record) and asked him which ones I should pick. He told me to pick the ones that told the story to its fullest. I plan on releasing some of the songs that didn't make it in the form of E.Ps but the story needed to come first this time around.
How does it feel now that it is all finished and your music is out in the world?
It's been a delicate dance between feelings of pride and feelings of failure. You tell yourself  "I'm not gonna have expectations, i'm just gonna go with the flow", but it's never that simple. When I look at my spotify streams or ad numbers, I feel shame. But i'm back at the top of the mountain when I get a message from someone about how much they love my record. The best part has been when the people from the recovery and mental illness communities reach out to me. Knowing that I made an album about a specific kind of life struggle and it rings true and honest for those struggling has been a true gift.
What is advice you'd give to someone who is going through the recovery stages in their life?
You are still you. I came into my journey feeling like this hollowed out thing, being shuffled around from meetings to therapy and back again. But what healed me above all of that, was when I started doing what made me feel most like myself. It's important to maintain your sobriety, but that's not the only thing you are. Make sure that you have hobbies, passions, and activities beyond recovery.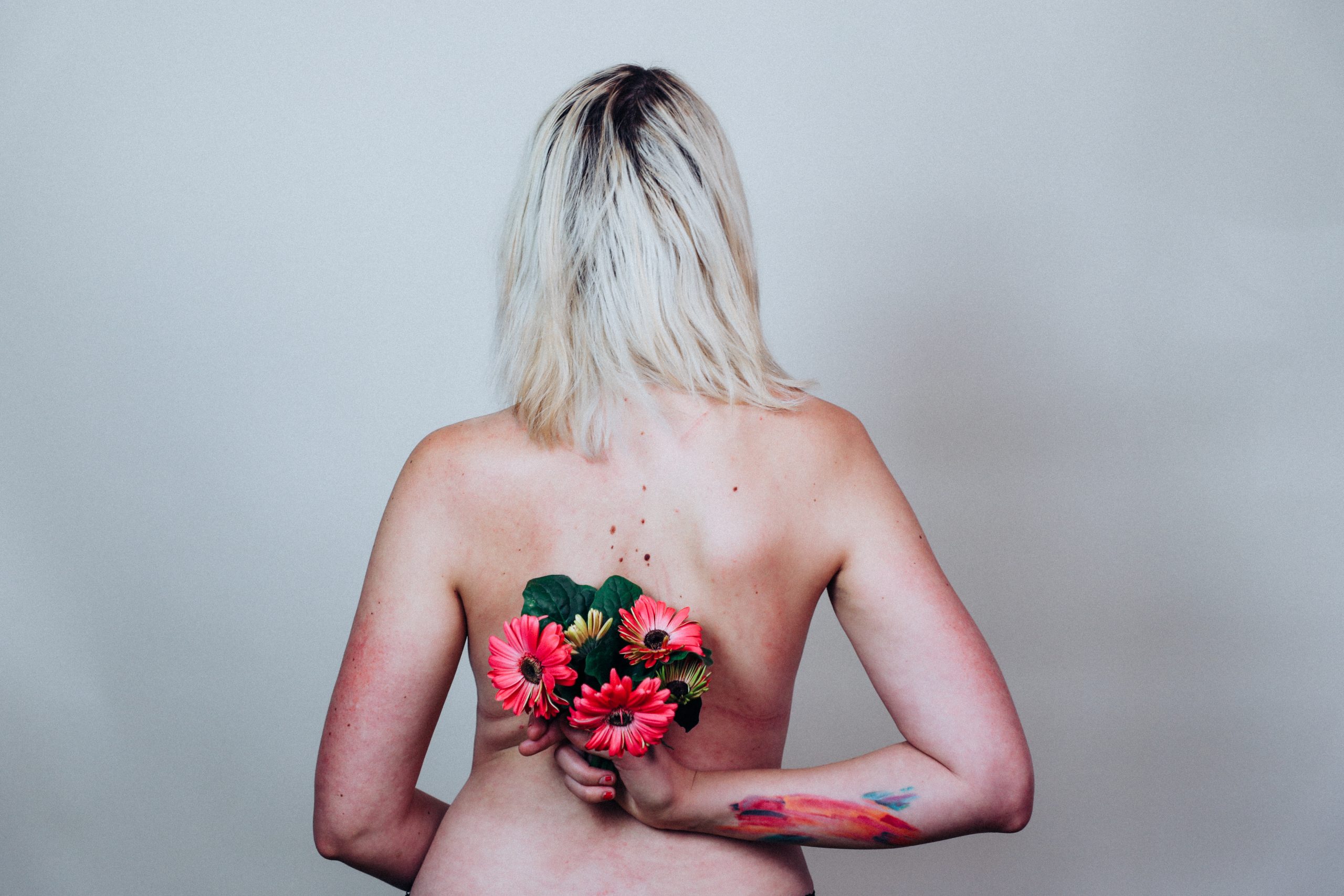 Who are some of the artists that you listen to get you through hard days?
I listen to a LOT OF DEATH CAB. Maybe too much. Transatlanticism has always been my go to for my hardest days. It's funny, while I was making this extremely sad introspective record, I listened to a lot of Carly Rae Jepson. She really balanced me out. I would hit this point with working on these songs where I was feeling all of my pain over and over again. When things got dark, I'd get in the car and bump "Emotion". I owe Carly Rae a cheese basket.
You've been all around the world. Which place was your favorite? Which place do you hope to go back to?
Every city i've lived in is still a part of me. I'm actually writing a book about them all! I would really like to spend time in London again at some point. When I was living there, it felt like I was on the pulse. It's the New York of the world!!
What are you looking forward to in this coming year?
My girlfriend and I are moving in together and I've never lived with a partner so i'm stoked on that!!! I'm also making a country record with my friend Emily Hulslander as part of our duo "Guyville". In addition to that, my writing partner, Mitchell Hauszer and I are releasing some of our tunes. My podcast partner, Allee Futterer and I are releasing some more episodes of our Podcast, "Allee, Kat and Steve". And I am working on releasing a poetry book!!
CONNECT WITH KAT HAMILTON
photos / Nicolette Daskalakis
story / Vogue Giambri