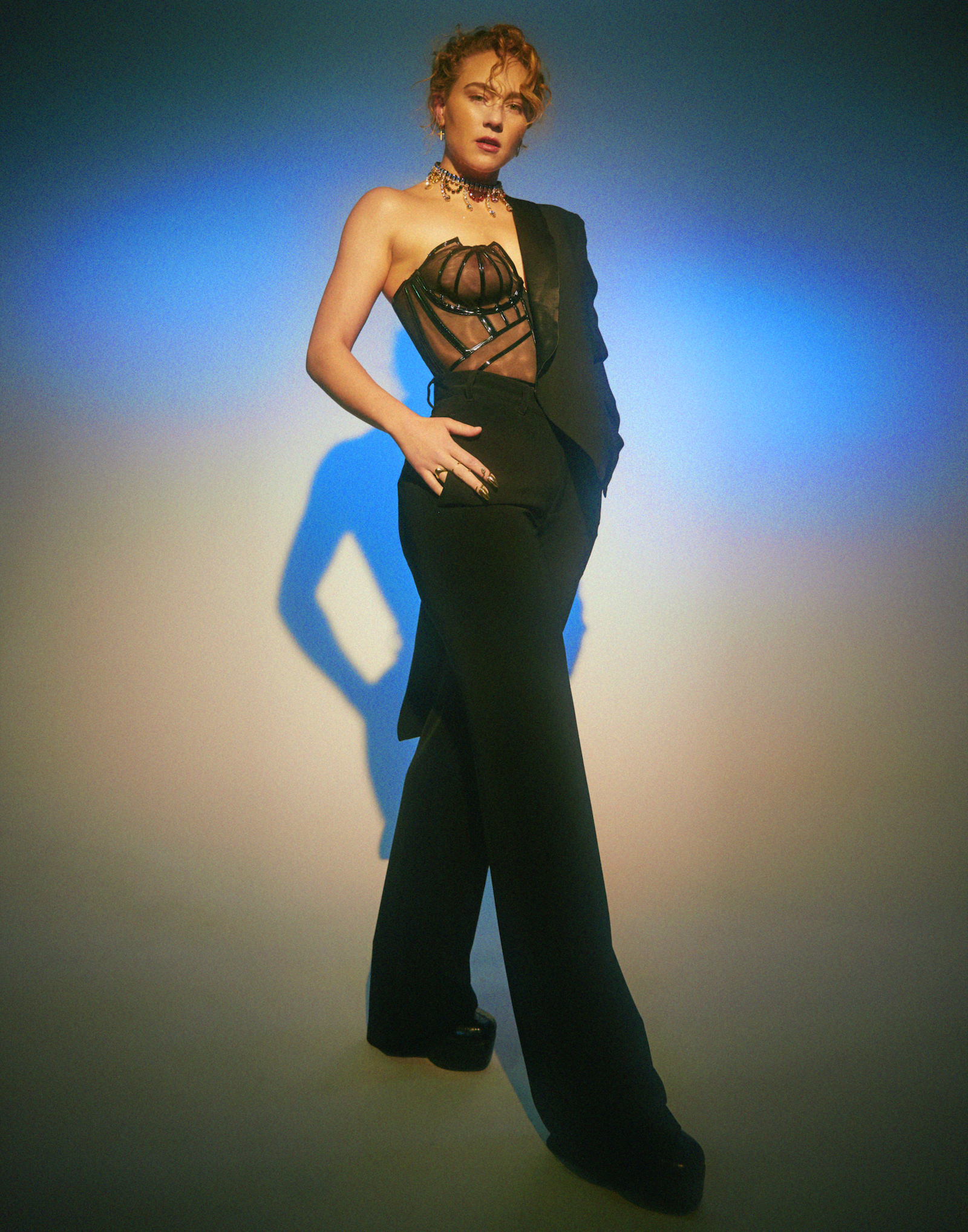 Kat Cunning is a powerful force of artistry.
Art flows through their words, their presence, and their spirit – and they were born that way. Hailing from Oregon, Kat Cunning began dancing at an early age, and they always felt an emotional connection to living and breathing artistry. They soon discovered their other artistic passions, such as singing and acting, and began to pursue a life in the spotlight.
Kat Cunning has already accomplished a lifetime of work for most. Having amassed several theatrical credits, playing principal roles in HBO's "The Deuce," Netflix's "Trinkets," a Broadway production, Cirque du Soleil and more, Kat has only just begun.
Kat is a musical innovator. With an authentic, alternative pop sound, not only have they written for the soundtracks of popular tv shows, but they have built an impressive, original musical career of their own. Having released sundry singles, Kat now shares their latest single with the world, "Supernova (tiger's blud)."
This song, with all of its elements, is beautiful. Kat's powerful, controlled vocals are carried perfectly by the building beat, and the message perfectly parallels the intensity of this song. Kat's entire discography shares this perfect musical balance, while their songs tackle important, stigmatized topics like sexuality. Kat is an original artist who will change our world with their innovation and artistic bravery.
Ladygunn had the pleasure of interviewing Kat on their career, new song, and aspirations.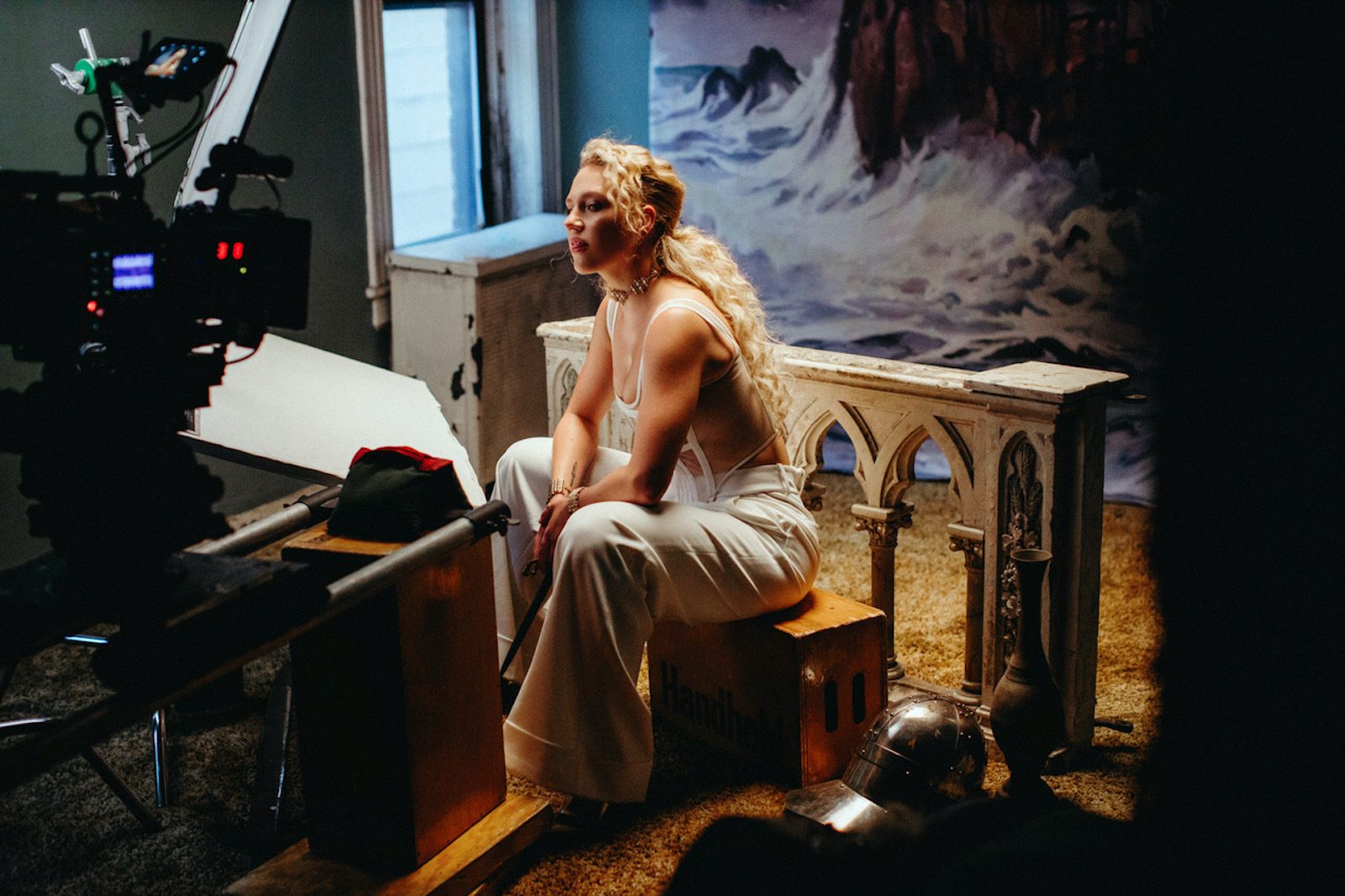 How are you? … And how has your quarantine been?
I tend to thrive in a crisis. Destruction begets regrowth and, for me, this quarantine has been an opportunity to catch up with my emotional life and be more intentional about what I put out. It's been a really important social time to do that on a larger scale, too. As a society, we are being given a chance to check in on what matters to us without the distraction of 70$ brunches. As it turns out, we care about abolishing racism and connecting with people more candidly. 
You have an incredible resume. Having performed on Broadway, in Cirque Du Soleil, alongside actors such as James Franco, as a principal character on a Netflix show, acting alongside Jennifer Lopez in an upcoming film, and having released a dynamic, successful repertoire of music, where did it all begin? When did you know that you wanted to pursue an artistic path, and did acting or music come first? Or were they simultaneous? 
My artistic path started when my mom put a library rental of the Bolshoi Ballet on the TV. She said I cried all day, everyday, till that moment. Neither acting nor music came first. My life was dedicated to dance for the first 18 years and finally culminated in a job with a dance company. I wasn't as athletic as the other dancers, and I wanted to be more valuable to the company, so I told them I could sing. It's one of those "fake it till you make it" stories that actually worked, 'cus I had only ever sung in the shower prior to that show. During the run, I was reviewed by the New York Times and that gave me my start as a recording artist. I think of dancing, acting, and singing as different forms of storytelling, and pursue each of them with my faith in storytelling at the helm. 
Throughout your career, what has been your most challenging moment and your most formative/defining moment? 
This life is full of real dark lows and real bright highs so I'll just pluck one out of the middle: A most challenging moment was looking one of my career icons (JLO) in the eyes on my first day of work and delivering a simple line of human English language without shitting my pants. The most formative/defining moment was right after that, when they called "cut" and I had not shat my pants. 
You just released a new single called "Supernova (tigers blud)" a rhythmic tune that perfectly features your powerful vocals and brilliant, lyrical imagery. What did the process behind this song look like? How do you feel about it? 
I love this song. I can't say that about all my songs. I wrote it with my fav collaborator Justin Parker in 15 minutes (while the girl I was crazy for was ignoring me). The lyrics are a mess of imagery from our love story. For one example "you be the dagger that I don't pull out" is about letting her kill me/break my heart, but it's also a shout out to a literal tattoo of a dagger I got on my arm on one of my most rapturous nights with her. There's a shot of me getting the tattoo in the video too. I got the tattoo the night before I booked the role in trinkets too, so it's really a self portrait under the spell of a muse. The vocal on the record is a full demo vocal on a shitty mic. Couldn't top the way I felt the day I wrote it.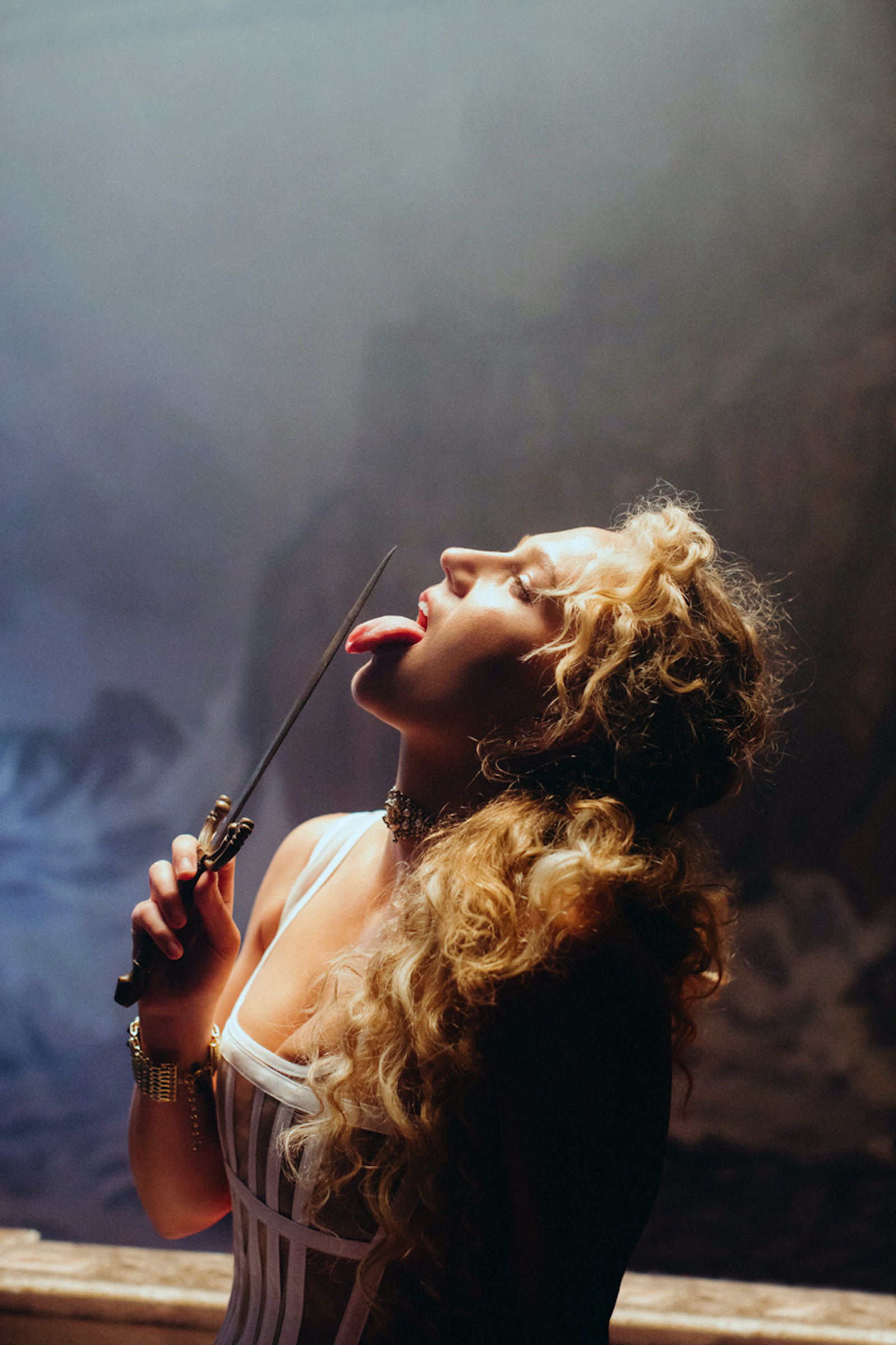 In your art, you are very expressive of your sexuality. Have you always been this expressive or overtime, have you grown in this way? 
I used to be SUCH a prude. I believe that what we fetishize is often based on what we fear. It's a survival mechanism to make something pleasurable instead of living in fear of it. As a kid, I did the opposite. I sensed that I was very sexual and that there was a well of pleasure and chaos ahead, so I tried my best to discipline it, and I definitely feared the female form. When I met my first girlfriend that rouse was shattered and I realized I had a lot to learn and say. 
I also look at sexuality through the lens of someone who has experienced sexual violence at a young age. Every expression of sexuality is a statement of ownership over my own body- a statement that there is nothing to fear or be ashamed of. 
Who/what do you create art for? What type of artist do you strive to be? Where do you see yourself in the next 10 years in terms of accomplishments and/or growth? 
I make art because it scares me. I make art to ignite bravery in my audience. I strive to be timeless as an artist. I want to write and perform songs that transcend genre and trend. I also want to star in as many Rom Coms as Julia Roberts.
What is next for you? 
Look forward to the release of my first EP in the new year alongside my first major motion ROM COM, Marry Me, starring JLO and Owen Wilson.
What does our world need right now? Do you believe that art heals? 
Our world needs more supportive shoes. Our world needs a better lesbian bar.Our world needs a nap. Our world needs a new president. Our world needs socially distanced live performance. Our world needs to pass the mic. Our world needs to protect LGBTQ youth. Our world needs to celebrate aging. Our world needs to teach instead of cancelling its members. Our world needs an afternoon quickie. Art keeps us alive.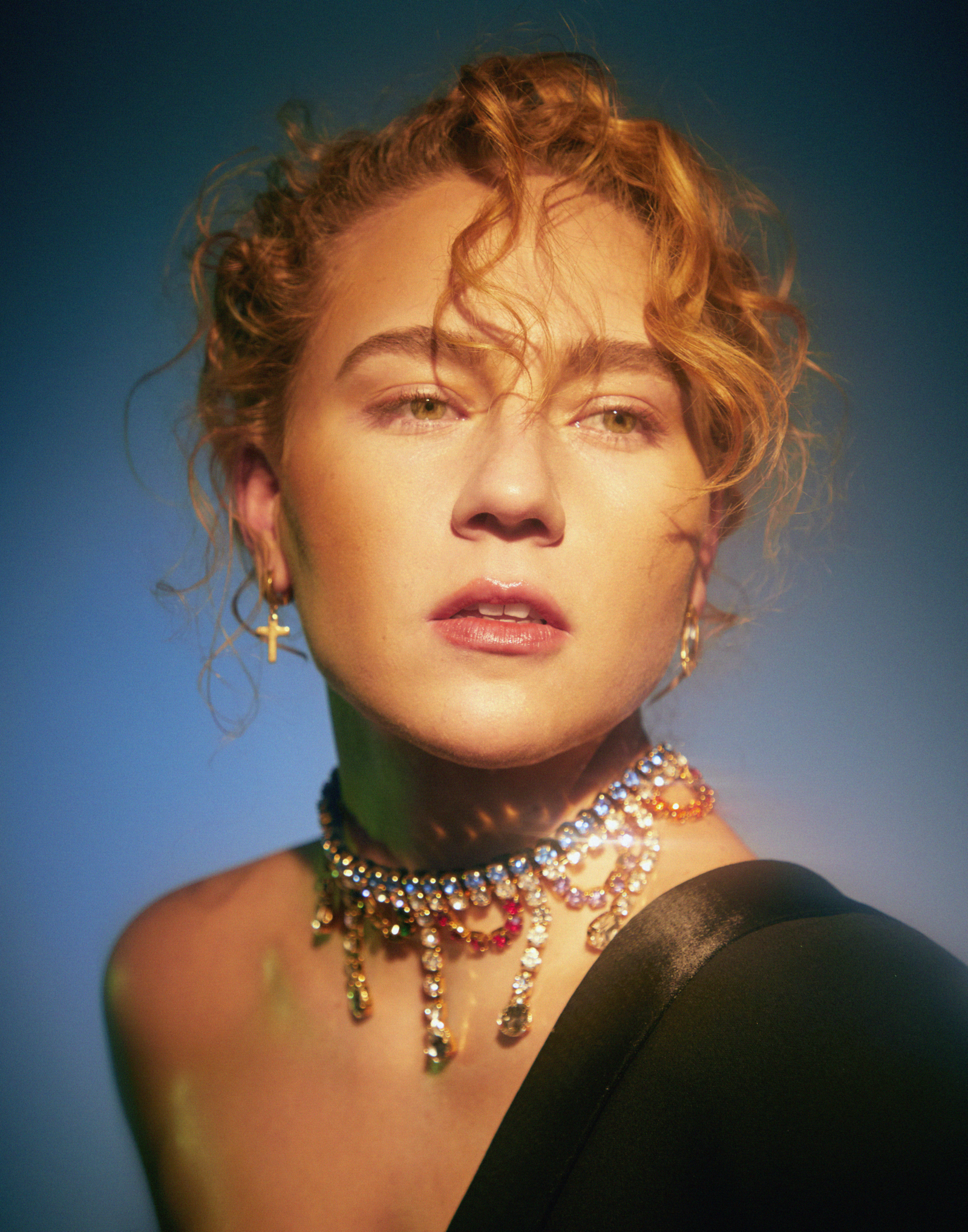 CONNECT WITH KAT
INSTAGRAM // TWITTER // SPOTIFY 
photos / Rebecca Lader, Savanna Ruedy
story / Taylor Thompson