Before the pandemic began, I took an impulse trip to Trinidad and Tobago. The aim was a meeting with Trinidadian Neo-calypso phenom Kalpee. who took me around his island — I was in for a few divine days of doubles, pristine beaches, good music, and better vibes. We had a long conversation at the top of a mountain in Paramin overlooking the Caribbean Sea, his first interview since surviving a car crash that almost ended his life. He was promoting new single "Climb", done in collaboration with Freetown Collective. 
After surviving the isolation of his accident, COVID-19 thrust Kalpee right back into solitude as he touched down in the U.K., a tropical soul stranded on a very different kind of island. That said, not even a global pandemic could stop him from making music and uplifting his fellow Caribbean musicians. As soon as he made it back across the pond, he was bound for Jamaica. Braving the pandemic and several logistical obstacles, he was able to curate The Island Stage alongside THERAPY music group for SXSW. A first-of-its-kind showcase made by and for Caribbean artists, the live broadcast featured Kalpee alongside Mortimer, Tessellated, Sevana and Khalia. Kalpee and Mortimer have also recently taken a turn into trap with lively new single "Lessons", a collaboration as street-savvy as it is island vibey.
"All the islands have their different things, but this is the Caribbean together and I think that's a powerful thing," says Kalpee about the Island Stage. "A lot of these SXSW shows don't cover us, and now we have a stage to show how so much music is influenced by reggae, dancehall, soca…we have artists doing their own thing and making these songs new and fresh again."
LADYGUNN spoke to Kalpee about uplifting the music of the Caribbean diaspora, beating two kinds of isolation, and the "Lessons" he's learned.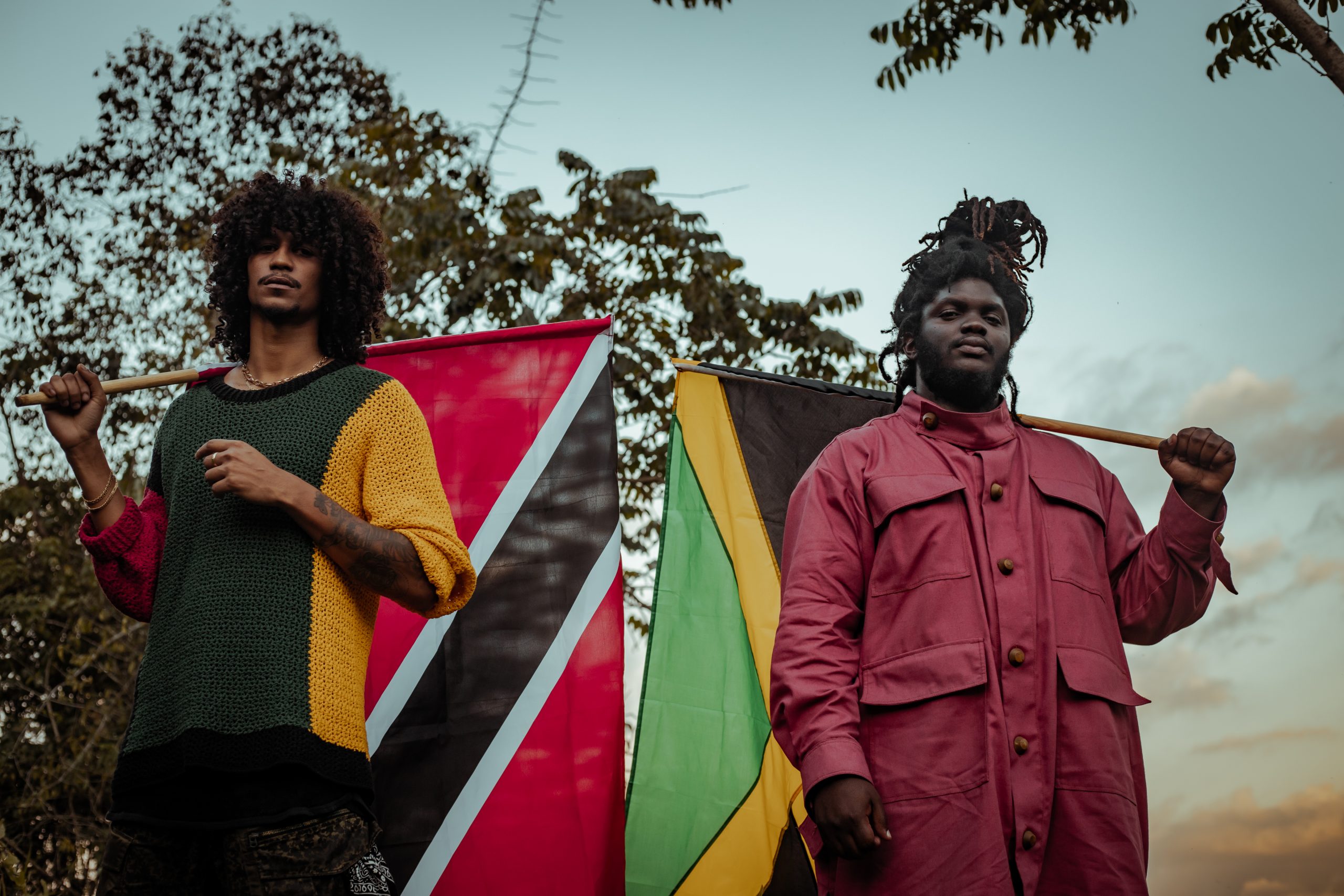 HOW DID YOU GO ABOUT CURATING THE ISLAND STAGE?
Because we were going to Jamaica, we found a bunch of artists that we had to send to SXSW. These artists had been working on their craft for a while. There's quality, quality music coming out of the Caribbean — they've created a new sound within genres like reggae and dancehall and are keeping it fresh.
WHAT DID YOU LEARN FROM THE EXPERIENCE, FROM DOING THIS IN A PANDEMIC TO ACTUAL PLANNING FOR SXSW IN GENERAL?
Going to Jamaica —that was actually the first time I went to Jamaica — was crazy because of how the world is and having to travel. Everything was so different, having to quarantine for seven days and everything…you learn a lot about yourself, and it does tax your mental health. Being in Jamaica was very challenging, just trying to get everything together under a curfew, having limitations on set, but it was still a really beautiful process. Nothing has been put together like this that brings the Caribbean together as one.
ON A PERSONAL NOTE, YOU EXPERIENCED ISOLATION LONG BEFORE COVID-19 BECAUSE OF YOUR ACCIDENT. 
Absolutely! I had six months of recovery before going to the U.K. It was like from one isolation to the next and that was challenging. Even though they were challenging times, I still have an appreciation for being in my own space, but it was emotionally challenging for everybody, being locked away from friends and family like that. But the world keeps going and you have to find ways to work with it.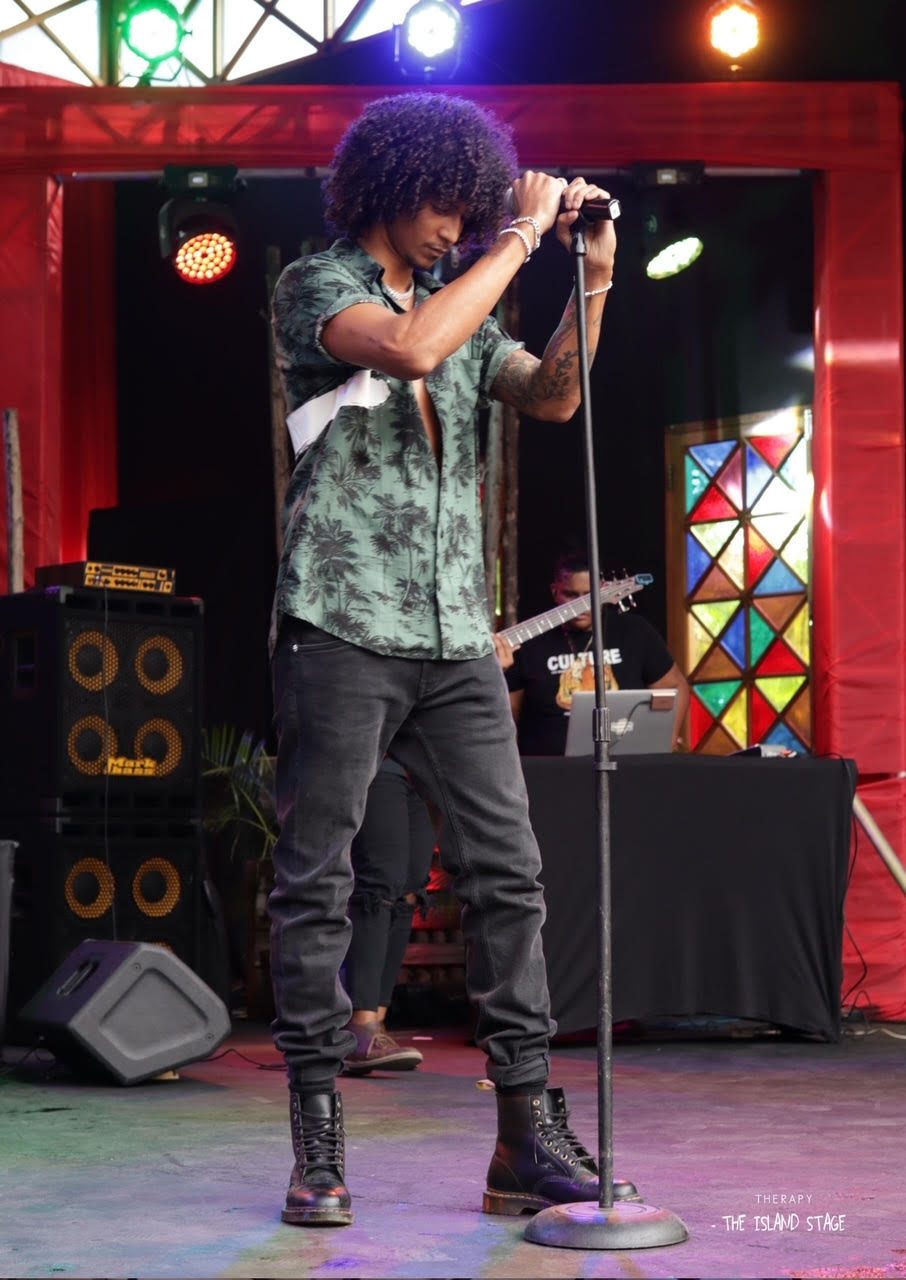 THE ISLAND STAGE ASIDE, YOU RELEASED A STRIPPED-DOWN VERSION OF FEEL GOOD PLAYLIST. HOW DOES THAT EP TRANSLATE TO "LESSONS", IF IT DOES?
A stripped-down version of the EP gives the listener the chance to listen to just words and guitar, which is where the song starts from. Most of the songs that I would have put out start like this, I feel like with these versions listeners can appreciate the message and not just the production. "Lessons" is a really seperate project. I kept going back into and changing the songs and tweaking little things and making it more of me, because that's the whole process, adjusting and trying to present things in a better way.
AS THE U.S. AND OTHER COUNTRIES WITH RESOURCES SLOWLY BEGIN TO RELAX AND THE PANDEMIC WANES SLOWLY WORLDWIDE, WHAT DO YOU HOPE FOR ONCE LIVE MUSIC MAKES A FULL COMEBACK?
I feel as though sometimes you miss things when it's gone. And I think that we've really got the opportunity to see our friends to you know, we've learned a lot about ourselves and the people that we want in our lives. So I'm really excited to be able to have kind of like that human interaction again and be able to hug somebody again and to do live shows with an audience to feed that energy.
WHAT WAS MISSING FROM THE ISLAND STAGE, BESIDES MAYBE IN-PERSON INTERACTION?
The nice thing with all of these artists is they all have their own unique sound. It was about getting something completely different together because we're from the islands, and there is something that's going to be very similar — but you bring them together, and they complement each other. This stage is not just a solo effort. You have to experience Caribbean music and its differences. It's exciting.
ASIDE FROM "LESSONS", WHAT'S NEXT FOR KALPEE?
I've been working on so much music right now; that's been my focus. Just trying to find environments that give me inspiration. I have a lot of sessions lined up with musicians in Jamaica to challenge their creativity and for them to challenge mine. A big part of the music for me and the people that I work with is the message and the emotion and feeling, the love that goes into the music. Music is medicine.