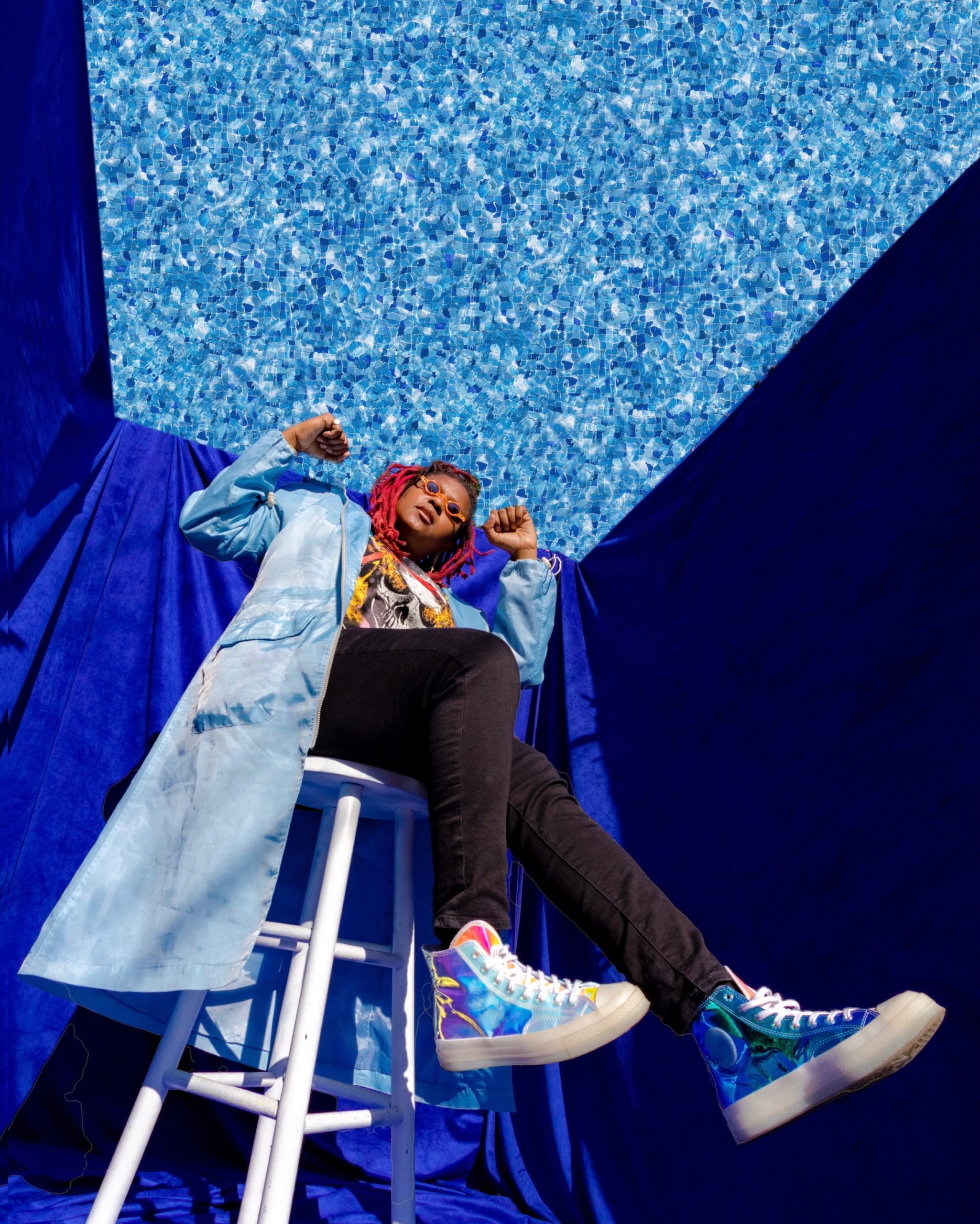 Wild little lady Kaleena Zanders has dropped a new single "REMEDY" with collaborator Ray Garrison and it is a powerhouse of a song. Strong vocals over energetic beats reminiscent of EDM and hip hop, come together to fuel our search for the remedy. The song was inspired by the death of rapper Juice WRLD. Zanders, sick at seeing the helplessness that goes around in the music industry when it comes to mental health and addiction, wrote this to raise awareness. This song is a dedicated to all those people who feel like they can't be helped.
Kaleena Zanders is a creative person who wishes she could practice guitar in her sleep. She's inspired by beauty and chaos. It is the way she sees the world that makes her music so tangible. We can almost touch the world the same as her by listening. Another one of her recent single's "SET ME OFF," has a new music video stirred by her love of superheros. She's a superhero herself. We got to talk to the LA-based singer-songwriter about what she does when she's looking for inspo, the story behind "REMEDY," and the music video for "SET ME OFF."
Where are you from? Where are you based? Where do you like to go when you can go out?
I am from San Jose, CA but I am based in Los Angeles.  When we could go out, I used to go to Sound Nightclub, Academy, Exchange LA and other great spots to hear music and dance. I spent many nights in these clubs performing, and being a wild little lady with my DJ friends.
What inspired you to write "REMEDY?" What was the collaboration process like?
REMEDY was written about 2 to 3 days after Juice WRLD's death. Ray Garrison and I were meeting in the studio to work on another song, but I was feeling pretty sad about Juice WRLD's passing. It made me think about how much the music industry exploits and glorifies certain artists' addictions and mental health issues. I feel artists aren't helped when they need help the most.
In the lyrics, I imagined myself to be a friend to Juice WRLD, or anyone who struggles with addiction, apologizing for not being there to help and that I (the friend) need a solution to help this problem. Essentially, I am aiming to call attention to these unfortunate deaths in the industry from substance abuse. I hope we learn to promote healthier ways of dealing with anxiety, not just for celebrities, but for everyone.
How did you come up with the concept for the SET ME OFF music video? What was it like collaborating with Glass Battles on creating the video?
I have a strong love for Superhero movies and bionic power, and I'm super curious about artificial intelligence. I always say that if humans merge completely with A.I., I want to be a strong robot bionic woman kicking ass, and harnessing and releasing my Phoenix (Scorpio) energy.
Glass Battles, a long time friend of mine, perfectly captured the idea of a retro futuristic world in which I am a bionic force with my own training facility, and I'm ready to take on injustice and corrupt systems in the world. Working with Glass Battles was effortless because he knows me so well, and we both love conjuring up "what if" scenarios that could be possible in the future. He is one of the most talented creators I've ever worked with.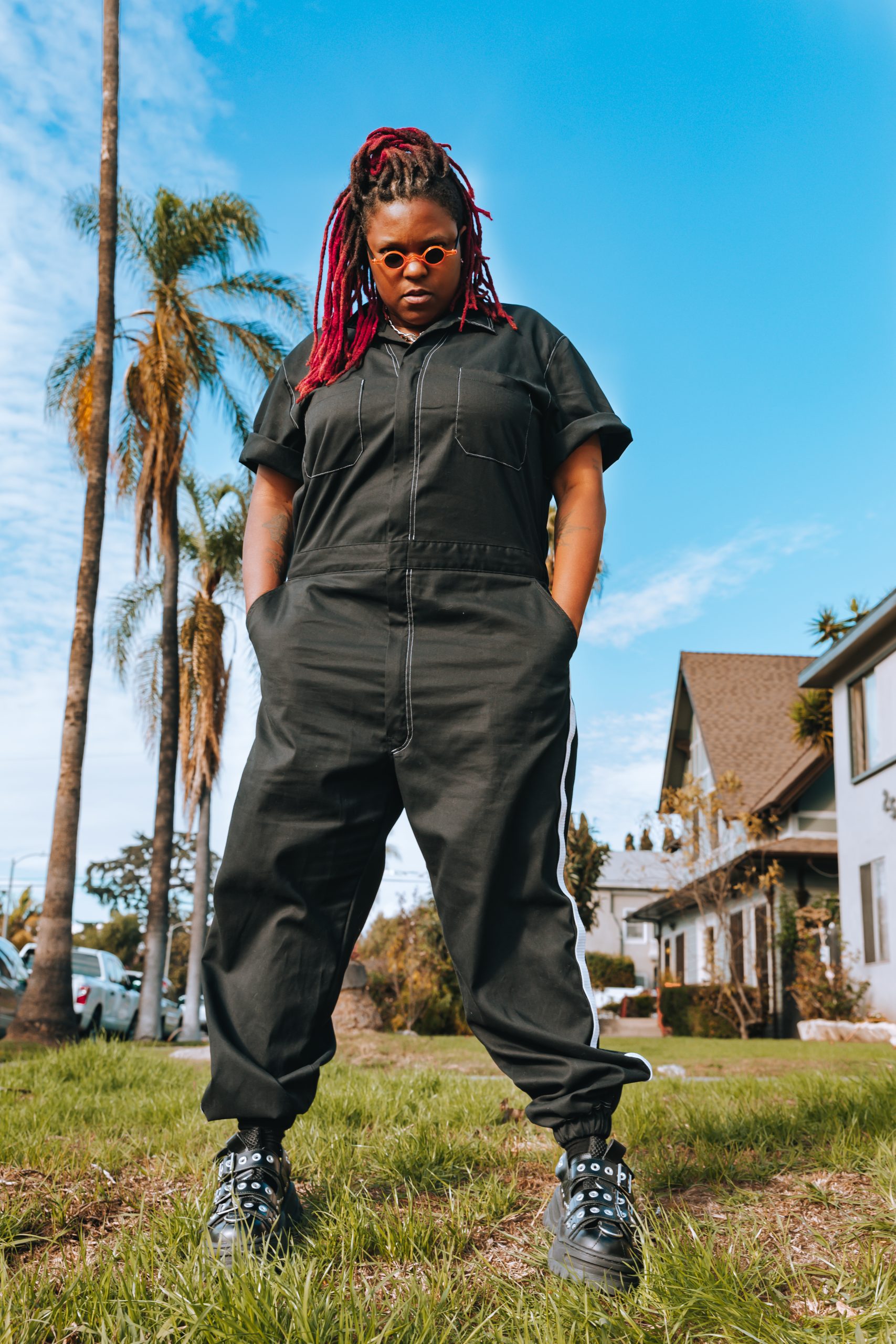 How would you describe your sound and what you're trying to achieve as an artist?
I would describe my sound as having a lot of energy, no matter if it's in-your-face beats, or has a ballad aesthetic. My music is a pure serotonin boost. I try to make music that makes you feel while also making you dance, rock out or bob your head. My sound is eclectic. I like to use different genre palettes to describe different emotions.
I have been fortunate enough to work with some great producers who know me well, and help elevate what I hear and feel. As an artist, I am trying to achieve truth in my expression. Truth in the moment that I am attempting to capture in a song. And, I want my music to reach a massive audience, so everyone can hear these moments.
Where do you go or what do you do when you're looking for inspiration?
I try to take myself to the ocean, Joshua Tree, or hiking. Good 'ol Mother nature always does me good. Amongst crate digging through Spotify playlists, SoundCloud tunes, and peeping songs posted on instagram, I really love to listen to jazz and classical music because it cleanses my mind and allows me to receive more creative inspiration. I'm also inspired to write when something painful happens.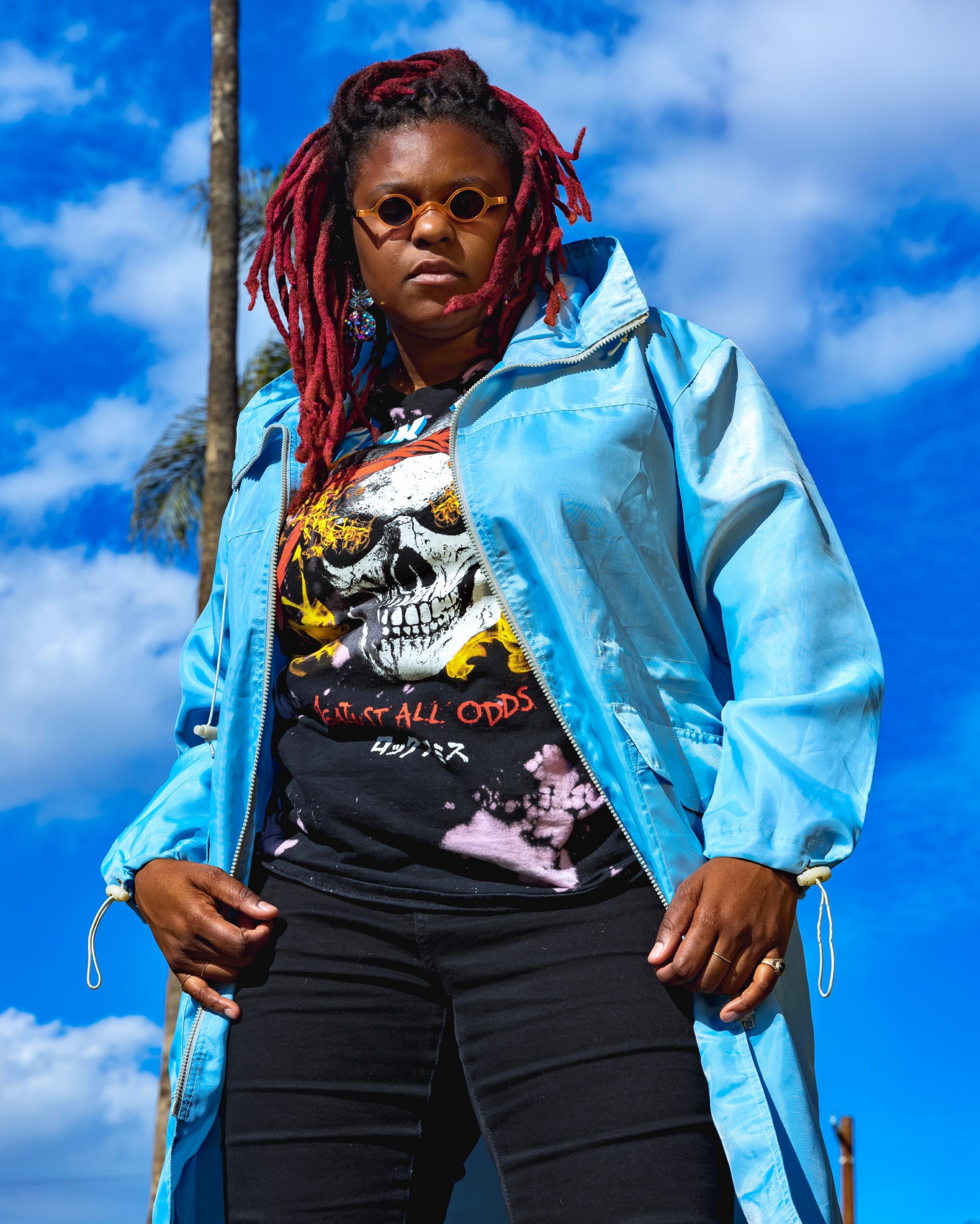 What are you thinking about right now?
Right now, I am thinking about curling up in bed with my cats. I love bedtime. I'm also thinking about practicing my guitar. Sometimes I wish I could practice guitar in my sleep haha
CONNECT WITH KALEENA ZANDERS 
photos / Harp Digital Media
story / Vogue Giambri