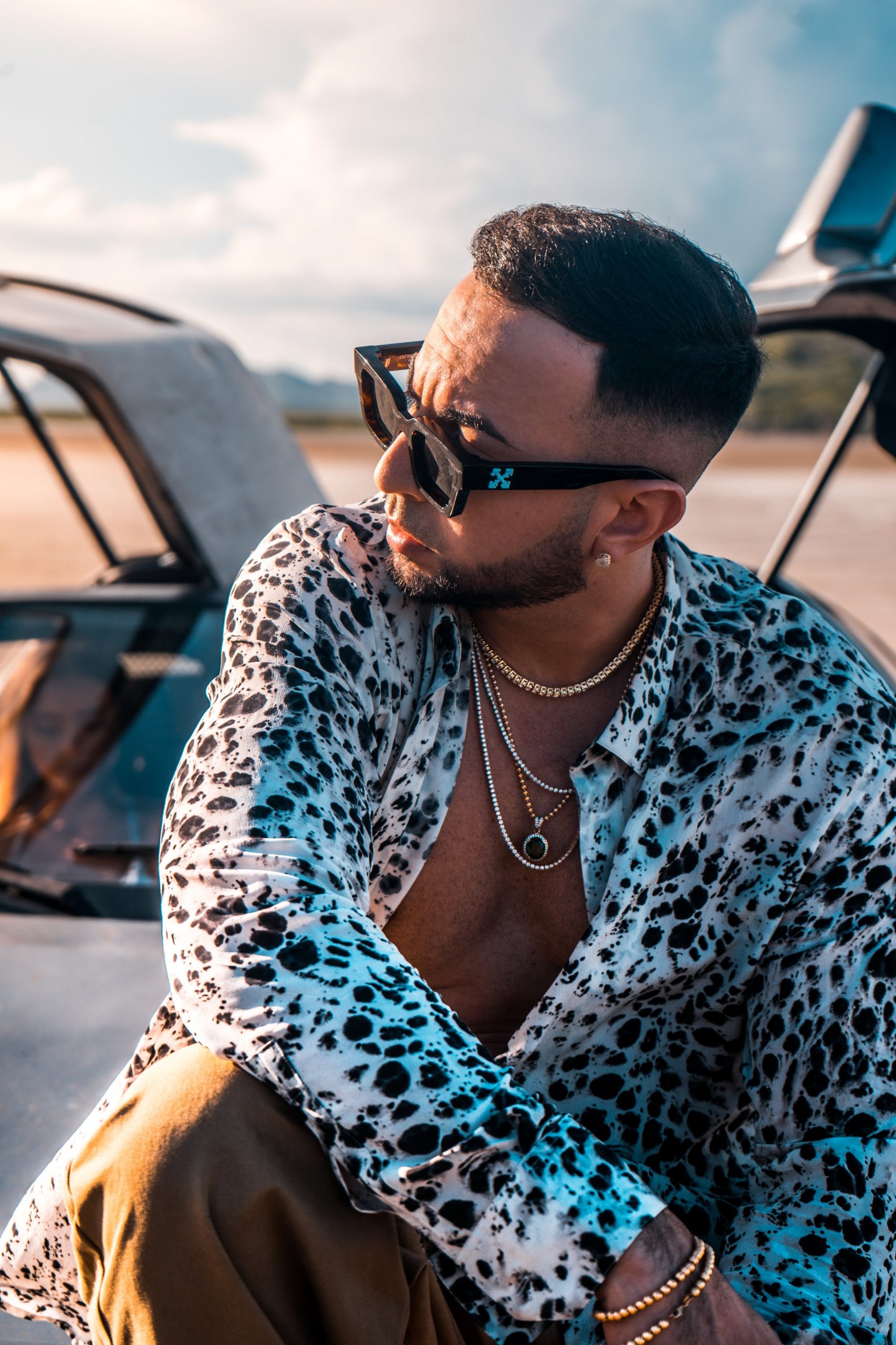 When a Justin Quiles song comes on, whether it's one that he wrote for himself or another superstar, there's a definitive emotional quality in the lyrics. When the Puerto Rican artist is singing, there's an emotional depth in his performance with his evocative voice that sets the song's mood. As reggaetón music has become more processed, and at times cold, Quiles remains a beating heart in the genre. "I think that's what music is about: making people feel something," Quiles says. "I just work and let my music talk to the fans."
Despite 2020 being a difficult year, Quiles continued to hustle in both his fields as a singer-songwriter, from "Porfa" with Colombian singer Feid to his singles "Pam" with reggaetón OG Daddy Yankee and Dominican dembow star El Alfa and "Jeans" all landing on Billboard's Hot Latin Songs chart. He upped his Latin Grammy nominations as an artist with "Porfa," that was up for Best Reggaetón Performance, and as a writer on Colombian superstar J Balvin's heartfelt "Rojo."
Quiles' brand of reggaetón sentimental has his listeners either feeling for him when he's down, or wanting to be with him on his more sensual cuts. He's a heartbreaker in every sense of the word. There's influences of R&B and hip-hop on Quiles' perreo, or "twerk,"-ready cuts that reflect his birth in the U.S. and his upbringing in Puerto Rico.
"I had an older brother that was raised in the states so he was more into American music," Quiles says. "I think that influenced me a lot: that mixture of Puerto Rico with hip-hop culture."
Having grown up on the island through the '90s, Quiles is a child of reggaetón music, seeing the rise of pioneers like Don Chezina and Vico C to the OGs that followed like Daddy Yankee, Don Omar, and Tego Calderón. Now, he's part of a new wave of the genre. His new music video for "Ponte Pa' Mi" looks to the future and with a new album on the horizon, Quiles talked with LADYGUNN about his big past year and what to expect.
WHAT'S THE DIFFERENCE WRITING MUSIC FOR ANOTHER ARTIST AND FOR YOURSELF?
When I write for another artist, I get in their shoes. I try to act like them. I try to flow like them. I try to mimic what they do and write something that's similar to them. When I'm writing for me, it's whatever I want to do. Just experimenting and doing crazy shit.
HOW'S THE EXPERIENCE BEEN LIKE TO GO FROM SONGWRITER TO ARTIST?
I always did both. I always wrote songs and I was an artist as well. I used to write songs for myself when I was younger and then I started writing for other people.  I'm going to keep pushing for that because it's something that I like to do.
THEY CALL YOU AND YOUR RICH MUSIC LABELMATES "LOS AVENGERS". WHAT'S YOUR RELATIONSHIP LIKE WITH THEM?
I got a great relationship with the other artists on Rich Music, with Sech, Dalex, Dimelo Flow, and the other guys. We always stick together. We always help each other out—anything we need from each other, we're always there. It's like a family.
YOU AND J BALVIN GO BACK TO THE 2014's "ORGULLO" REMIX. WHAT'S YOUR RELATIONSHIP LIKE WITH HIM?
I've known J. Balvin since I started my career, and we've worked together for more than six or seven years. We've always been good friends. hile the Latin Grammys were going on, we were chatting about it, we always maintain that communication. Whatever I need, he's always there, and whatever he needs from me, I'm always there too.
HOW DID YOU PASS THE TIME IN QUARANTINE?
I was learning how to record myself, seeing what the hell I was going to do now that there's no shows. I started recording so that I don't stop working. From there on, I just caught the flow of things. I adapt real quick to situations. I was writing songs and finishing my album. I just took the time to finish my projects.
WHAT'S THE INSPIRATION FOR YOUR NEW SINGLE "PONTE PA' MI"?
"Ponte Pa' Me" is a record I wrote here during quarantine. I feel like girls, you always need to maintain that relationship with them. You need to maintain their needs when you have a girlfriend. That's what basically the song talks about. I say, "I know you haven't had a man in a long time and I'm here to fulfill your needs." [Laughs.]
THERE'S A BACK TO THE FUTURE INFLUENCE TO THE MUSIC VIDEO, RIGHT?
We had the Back to the Future car. The car is flying everywhere. We have the special effects with the video that came out dope. I wanted to make it seem like it was a movie. That's what we went for. It's one of my best videos for sure. 
YOU'RE ON A HOT STREAK THIS YEAR WITH YOUR SINGLES. HOW DO YOU FEEL TO SEE THAT SUCCESS HAPPENING?
I feel great. It's been like four hit songs in a row, plus all the remixes that we've done. I think I'm at a good moment in my career. Right now I feel like we're on the right track. We've been doing a lot of great things and a lot of good music. Not only for me, I wrote other songs recently for other artists that have been successful as well. I'm just going to keep pushing and keep working.
WHAT CAN YOU TELL US ABOUT YOUR NEW ALBUM?
I got a couple features on my album. I got Rauw Alejandro and Sech. There's "Pam" with Daddy Yankee and El Alfa. I have a song with Manuel Turizo as well. And the rest of the record is just Justin Quiles. It's got a little bit of everything: The romantic side of Justin Quiles, the party vibe of Justin Quiles, a mixture of both worlds.
WHAT DO YOU SEE FOR THE FUTURE OF REGGAETÓN MUSIC?
Reggaetón right now is probably at its biggest peak. People probably think we're going to fall off soon. I think it's going to keep evolving and growing. I was born in the '90s, so I've been listening to reggaetón since I was a kid. I was raised in Puerto Rico. I've seen how reggaetón has evolved completely when it was underground with Don Chezina to the next generation like Tego Caulderón, Don Omar, and Daddy Yankee. They took it to the next level. Now there's new faces like Bad Bunny, Ozuna, Anuel AA, and J Balvin. I feel like there's so many good artists and that the genre is just going to keep passing on, and on, and on. It's going to keep going. I don't feel like it's ever going to stop.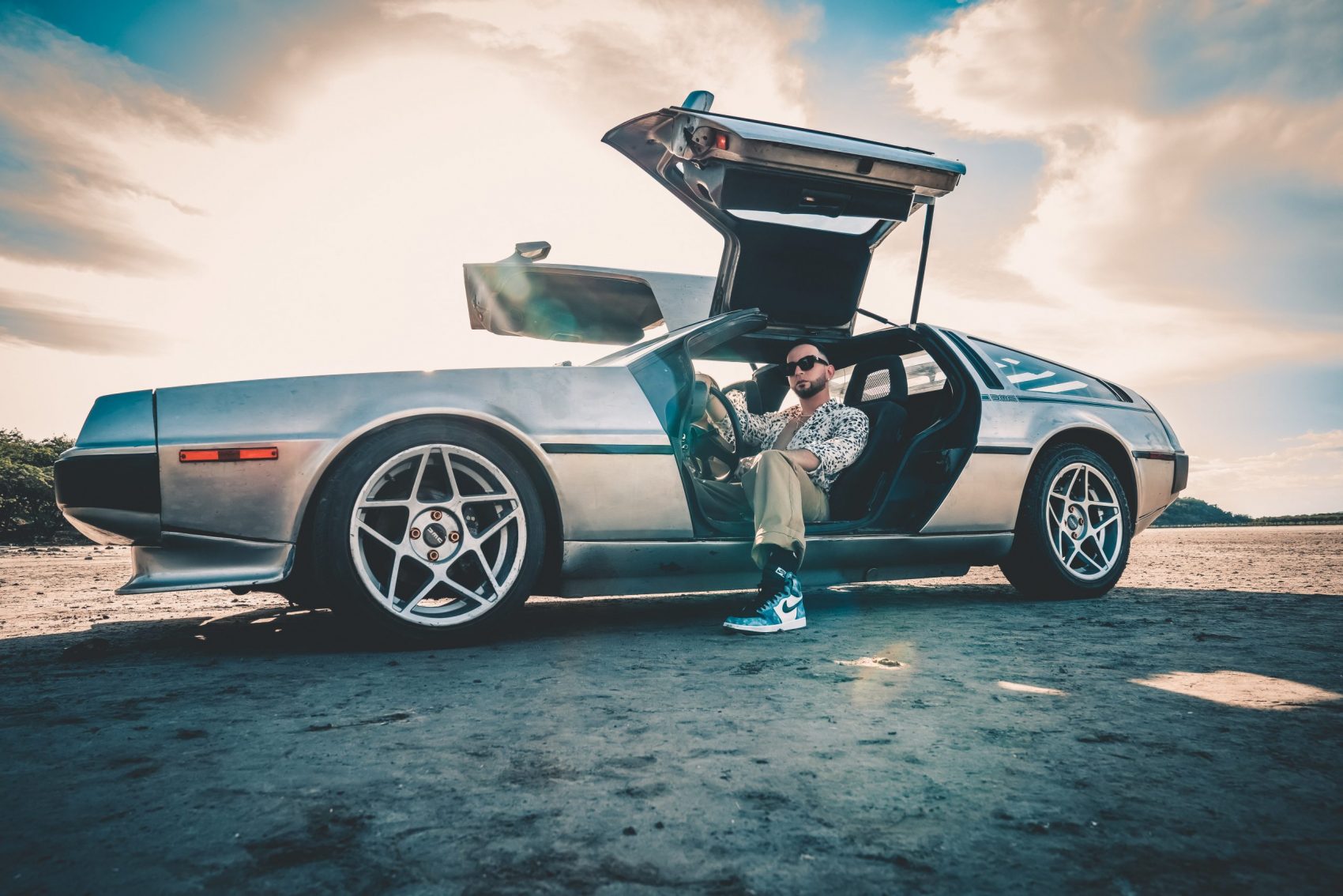 CONNECT WITH JUSTIN QUILES  
INSTAGRAM // TWITTER // SPOTIFY
photos / DreOmar
editor / E.R. Pulgar
story / Lucas Villa