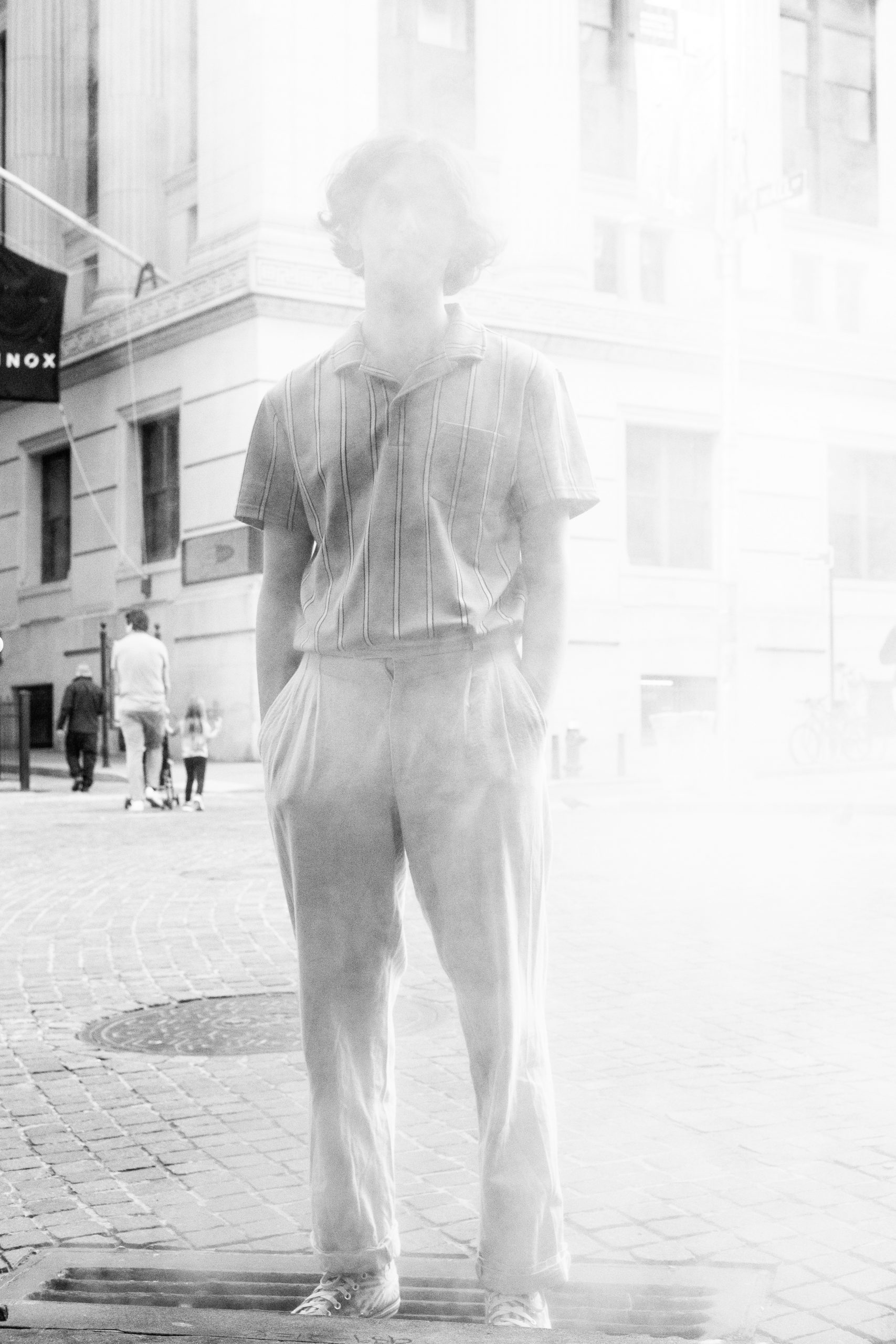 Sean Raab, professionally known as "Fat Trout Trailer Park," has a lot to point out, and he's using all avenues. Through music, through collaboration, art, music videos and video games. Yes, I said video games. And yes, I can't get passed the third round in subway car. I just can't seem to kill enough wall street bros and floating germs. The witty post-punk musician came out with his new EP, along with the video game "Make America Skate Again," which has little gags hidden all over it, all the way from "Visit Florida While You Can" subway posters to graffiti plastered everywhere on the walls saying things like "Capitalism SUXXX!!!" and "FEEL THE HATE." I'm sure there's much more to see, if you are skilled enough to get past the third level. His music and art not only shows us the insides of his mind, but they look really familiar.
The opening song on the EP "Backseat" now has a lyric music video. It's filled with yellow and white hectic sketches over black, creating a neon affect, visualizing the mind of the song, and helping us sing through the song. I got to talk with Fat Trout Trailer about sitting in the backseat, the collaboration behind the music video, and what he's been playing during quarantine.
What is it about the Fat Trout Trailer Park in Twin Peaks that inspired you to name yourself after it? Big David Lynch Fan?
My partner and I were watching the third season of Twin Peaks when we happened to pause it on a still of the sign that read Fat Trout Trailer Park. We joked it would make a good band name. It only pops up twice in the franchise, so it isn't too obvious. One of the things I admire about his work is that he seems to make movies for himself. He's never worried about the audience. Let's just say I'd be more than happy to perform at The Roadhouse.   
What gave you the idea to make a video game? How does it correlate with your music and the message your trying to convey?
My all time favorite video games as a kid were the Tony Hawk Pro Skaters and Underground series. It opened up a new world for me and was a gateway musically with those groundbreaking soundtracks. I was talking with my label 22TWENTY about doing a platform game for the release, so the skating aspect as homage was a no brainer. We incorporated many aspects into the game that are prevalent in the lyrics of the EP, such as the fatbergs and Wall Street bros, then the 8bit versions of the songs to add to the levels. Look out for the sequel in 2021. Click here for the game! (Desktop only)
Do you recommend riding in the backseat? Where did the inspiration behind your song "Backseat" come from?
It's funny, I don't have a driver's license and actually do prefer sitting in the backseat. I spent so much of my life behind the driver's seat as a kid that I feel weird if I'm in any other seat, but that's just me being neurotic. The song is about a depressive spell, specifically the kind where you end up doing real dumb shit. You're looking down that spiral, say fuck it and dive head first. Like sitting in the backseat, you feel you have no control over what's happening. You're stuck and the crash is inevitable. I wanted the song to encompass that lyrically and sonically.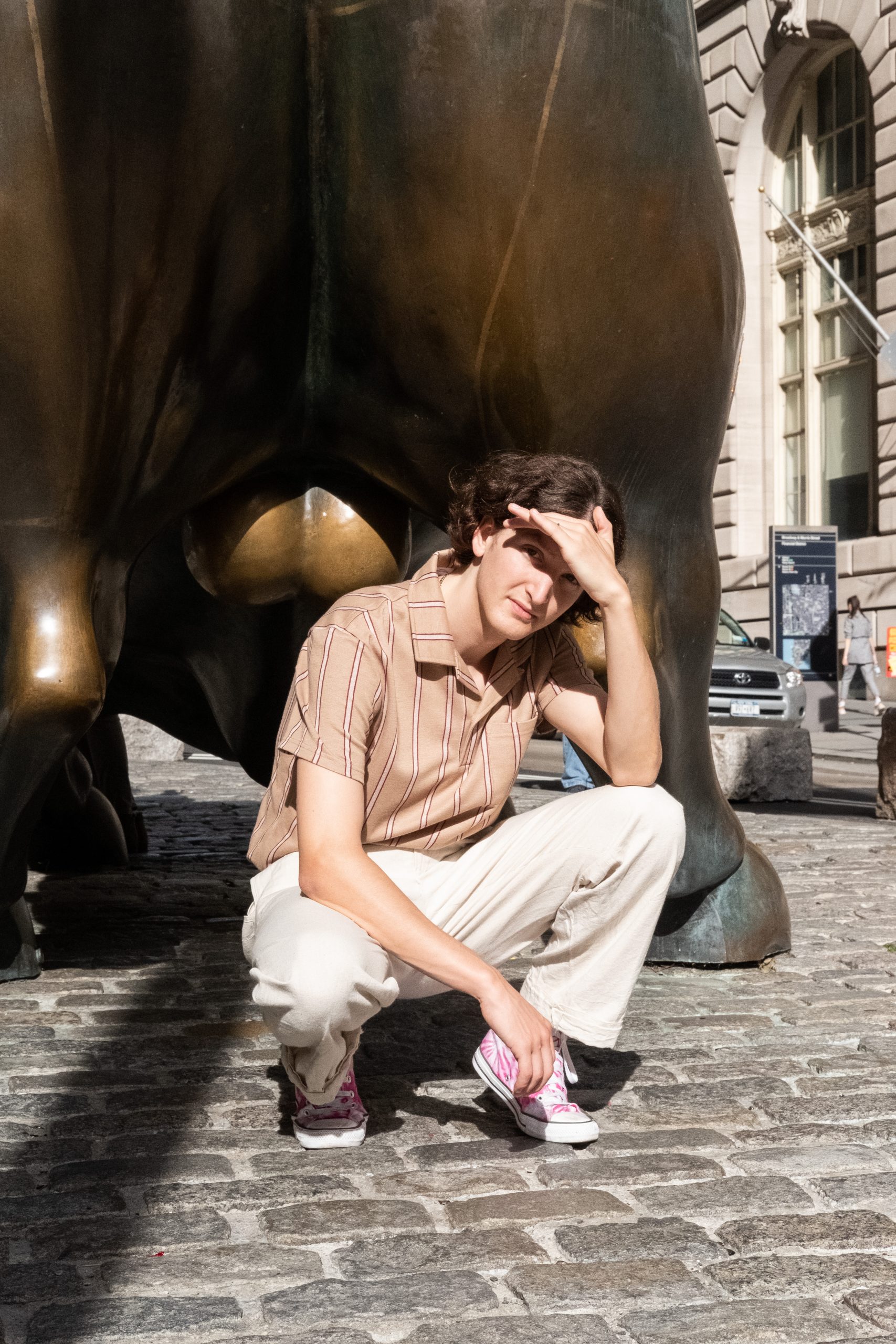 What was the collaboration for making the lyric video like? What did you talk to your illustrator Adam Marans about to have him understand your vision?
His style of drawing really seemed to fit the project. I like how his material comes across very raw, but doesn't at all feel unrefined. We settled on doing eight drawings for the video that would reflect the lyrical scenario's in the song. I prefer letting artists I collaborate with do their own thing before poking my nose in too much. When I saw the sketches I knew he was on the right track and we just let him go full throttle.
What's the most important thing to you about making your music? What do you want your listeners to take from it? How would you describe your sound?
I have to be excited about what I'm working on. If I don't truly like what I'm making, why would anybody else? I need to be moved by what I'm trying to make, wether it turns into a good song or ends up being tossed, the process and intention has to be sincere otherwise the music has no purpose.
I'd like for the listeners to get excited about the music the way I do when I hear something that catches me off guard. And for the listeners to get involved, to build a community.
Who are some of the musicians that influenced you? Or that you'd love to work with?
I tend to like musicians that are similarly all over the place and aren't afraid to draw influences from across the spectrum. Artists that dig through the underground, but nevertheless create extremely infectious music. Examples for me like that are Toro y moi, Tyler the Creator, Zach Hill, D'Angelo, Stereolab, (Sandy) Alex G, Kim Gordon, …
What have you been reading or watching or playing during quarantine?
Some of my favorite books I've read since the start of quarantine are Constance DeJong's 'Modern Love', Maggie Nelson's 'Bluets', Joe Sacco's 'Palestine' and Janot Harbord's essay book on Chris Marker's La Jetée, all lent from my partner's bookshelf.
I got into anime for the first time in my life and it's a big thing for sure, as if I've found a long lost friend. I got obsessed by this show called Food Wars. It's like Masterchef but anime. Also, started rewatching Mad Men and it's jarringly relevant still.
I won't lie, Scrabble has made many more appearances than ever before in my life. I still don't know if I like it though. Boggle is the way to go.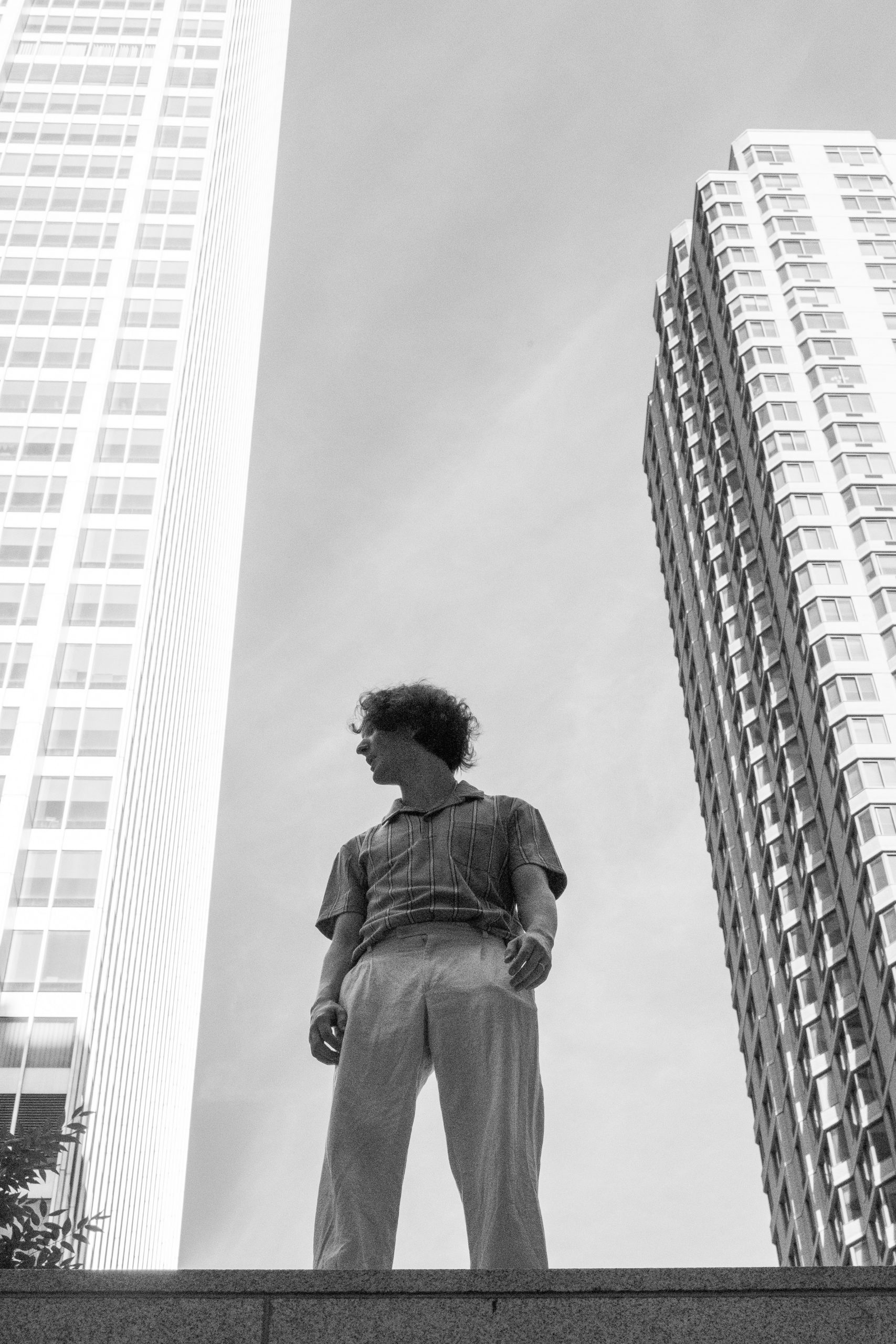 CONNECT WITH FAT TROUT TRAILER PARK
photos / Jill Verhaeghe
story / Vogue Giambri