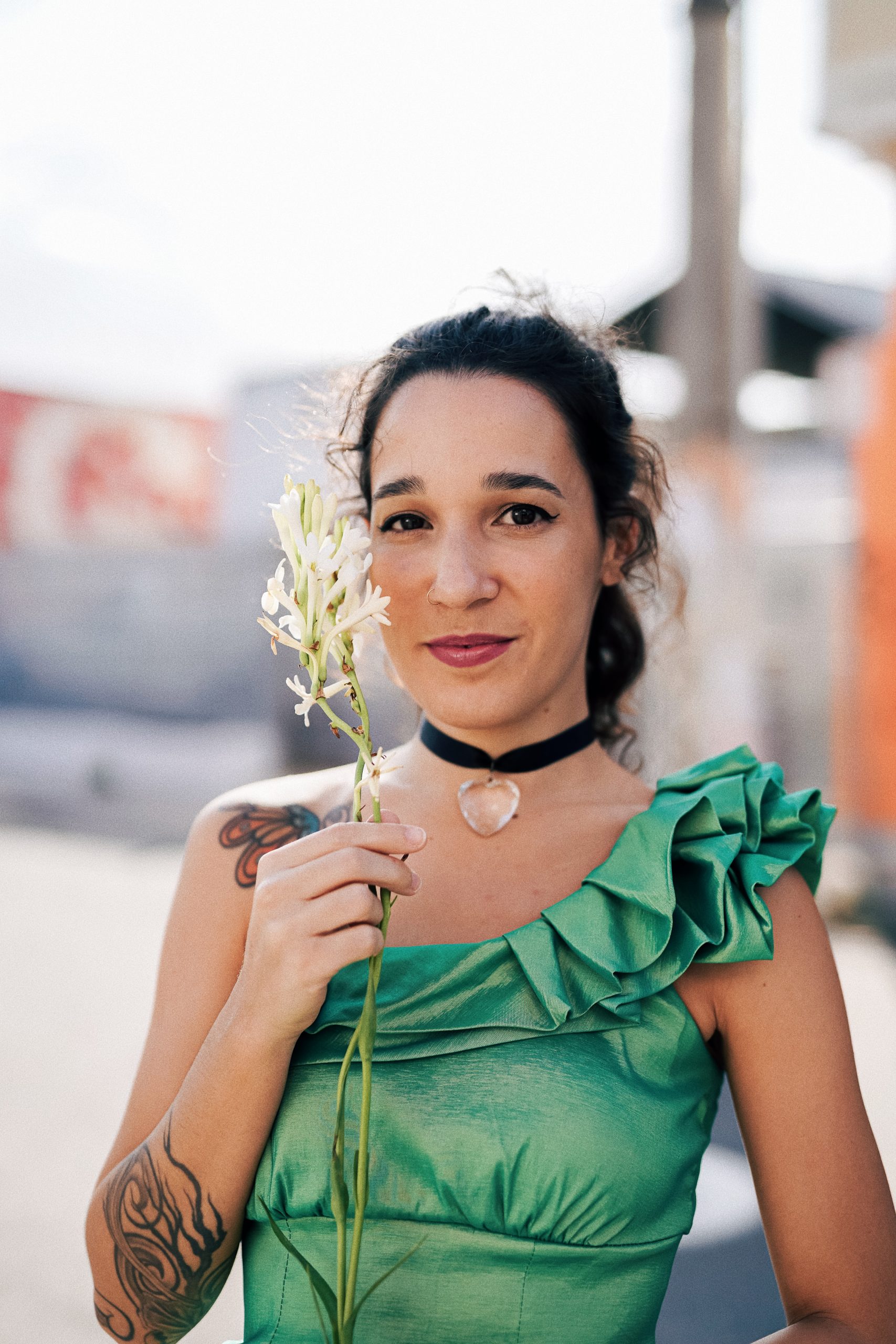 Once a year, artists in Puerto Rico celebrate what is known as the 'Santurce es Ley' Festival on Calle Cerra, where they use any available mural space as a giant canvas for their work. Tourists and locals stroll down the street to marvel at the graffiti, see artists in action, grab a bite to eat, and have drinks at bars. Though the street art festival has achieved international recognition, it didn't always use to be the main attraction. Originally, the area was home to big-name salsa record labels until they were shut down, leaving Calle Cerra to be neglected, thankfully it was eventually revived through Santurce es Ley. Despite its evolution over the years, the music-filled street left a mark on Puerto Ricans to this day. It was inevitable, then, that the original Calle Cerra inspired many locals to pursue musical endeavors. One local is none other than iLe.
It's an indisputable fact that Ileana Cabra Joglar's musical career began when she became the female voice of Calle 13, a Puerto Rican multi-genre band made up of herself and her brothers René Pérez Joglar and Eduardo José Cabra. However, it wasn't until the release of her 2016 debut solo album iLevitable that her trajectory as iLe came to be and took the music world by storm. The album earned her a Latin Grammy nomination for Best New Artist just months after its release and, in 2017, a win under the category of Best Latin Rock, Urban or Alternative Album. In May 2019, iLe released her second LP, a concept album entitled Almadura in which she meditates on Puerto Rico's sociocultural situation in terms of its origins, its current state, and what it could mean for its future. The project was particularly impactful to Puerto Ricans as it was released less than a month after former governor Ricardo Rosselló announced his resignation following weeks of mass protests induced by Telegramgate. This past November iLe won another Latin Grammy with her song "En Cantos" with Natalia Lafourcade. iLe's solo work has proven to be substantial, deeply personal, and versatile, using a blend of urban sounds, ballads and traditional Caribbean music to create a style that's uniquely her own.
What inspired you to explore so many musical genres throughout your career?
In terms of the creative process, I always like to feel whole, completely free. I don't let myself be influenced by external things or by what I'm "supposed" to do. I'd rather be connected to the moment we're in so that all that comes out of me is honest. Each album, each process, has been very different. I spent many years alongside my brothers working on urban music. I've always loved bolero and salsa, I didn't want to feel like I had to keep doing what I had already done. I wanted to explore this other side of me that maybe leaned more towards a traditional sound while finding a way to make it mine. I didn't want to imitate something that'd already been done by artists I admire. I think that sort of exercise can be complex but, at the same time, it's very beautiful to discover how I can appreciate a song, how I want to communicate it, what I want to say and why. In all truth, once that comes out, you feel really grateful. I've had that opportunity in every song I've made and have worked on — not just in my songs, but in other's. I am really full of love and that's exactly what I want to share.
What advice do you have for aspiring artists?
Honestly, I feel like I'm also still developing because I keep learning a lot of new things about myself. I'd say that, despite how cliché it might sound, having self-confidence is super important. I say this because it's what we tend to do the lest. You're always either believing too much in someone else or wanting to sound a different way or wanting to imitate what's already done — everything, except being in tune with yourself, and I think that's the first step in letting everything flow. I think it's vital to listen to yourself — listen to your intuition and don't undervalue your perception of things. Acknowledge it, analyze it, write it down, let it go, and cry it out. From that point on, new opportunities will bloom for you.
What do Puerto Rico and its culture mean to you?
To me, being Puerto Rican is everything. It's my base, it's my home… I feel extremely proud of being from here. Every time I leave, it's reaffirmed. Despite how much I love traveling and immersing myself in new cultures, I always admire and acknowledge where I come from. That way, I can connect with other cultures and appreciate the fraternity we have with other countries in the world. I think that's one of the most beautiful things we can experience. Even musically, you appreciate what you are and from there you can appreciate even more what others have to offer so you can create a deeply powerful connection. I'll always be super proud of being Puerto Rican.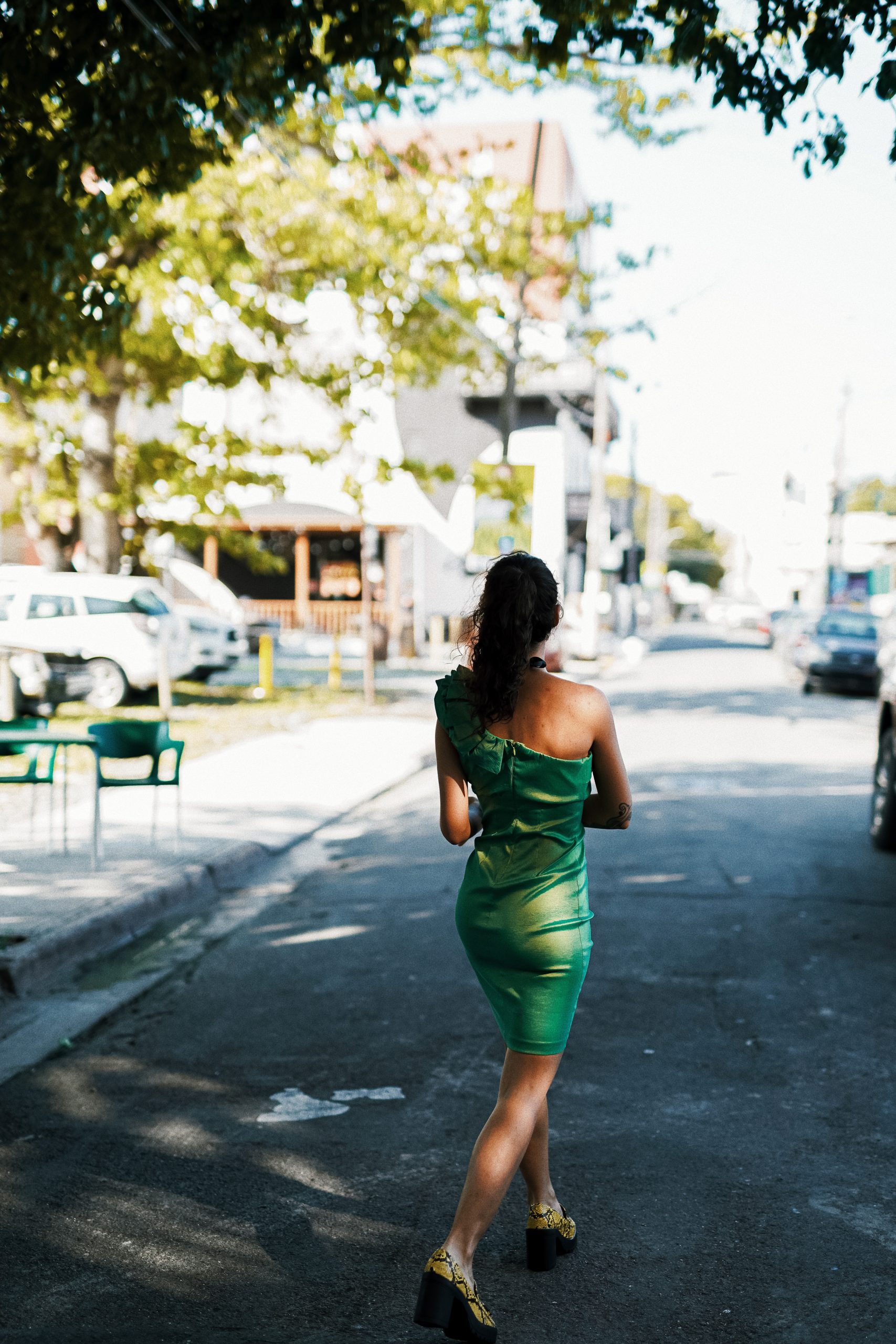 Why did you choose to do the interview out on this street?
Well, Calle Cerra has become pretty popular recently after a lull in activity. It originally used to be really well-known back in the day due to its musicality. It's a street that became famous for selling albums, vinyl records — the works. Unfortunately, a lot of the businesses as of late have been shutting down, but there was this one store that exclusively sold salsa albums, so they would constantly be blasting salsa at full volume. Obviously, over time — and after Hurricane María — a lot of complications came about. It ended up closing but, in a way, the street lives on as musicality itself and shows the artistic side Puerto Rico has to offer.
Let's talk color! I see you're a fan of all things

 

colorful. Even now, you're dressed in green. What exactly is the role colors play in your life?
I don't know a lot about what different colors mean, but I do believe they have an energy about them, even if it's hidden or subconscious. I love colors, even though my favorite color happens to be black. I think black is sort of my central color in a way. It really depends on what mood I'm in that day, but there are times you suddenly realize how much you need color to revive you a bit. Sometimes your brain works in a deeply psychological way. So, based on that, you can end up expressing something even you yourself might not be aware of, through your clothes. Then, over time, maybe you can learn how to decipher it.
What do you do to uplift yourself when you're feeling down?
Music helps me heal everything I'm feeling and it allows me to process it: moments of happiness, love, sadness, pain… I try to channel the compositions, the melodies, the words… The combination of all these elements can help me see myself, they serve as a mirror. Music always comes from a very profound connection, how I perceive the world around me, and how I try to understand myself each day. Sometimes, with how hectic life can be, we try to ignore those feelings and pay them no mind. So, music is my reminder to acknowledge them.
What can we expect from you in the near future?
I'm working on new songs. Little by little, I'll be releasing them and showing sneak peeks. I've also just been managing with the pandemic and everything it entails. Still, I'm trying my best to  express it through songs. So, for now, I'm working on tracks and, eventually, towards a third album. I'm already past the stage of accepting the times we're in. I'm simply taking it day by day and seeing where it goes from here.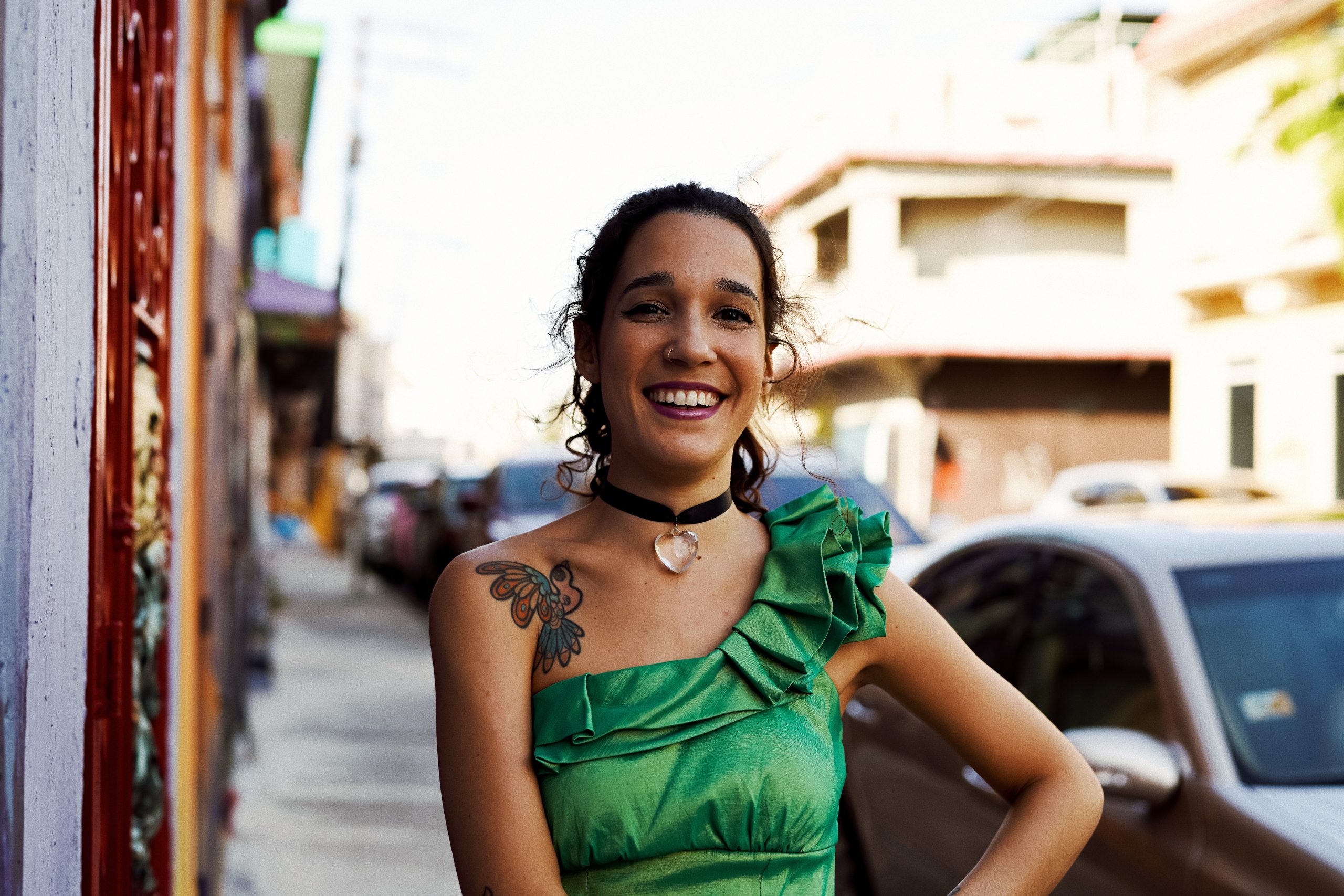 CONNECT WITH iLe
INSTAGRAM // SPOTIFY // WEBSITE
photos / Vivian Colberg
interview / Mikel Corrente
writer / Laura Mercado Collado