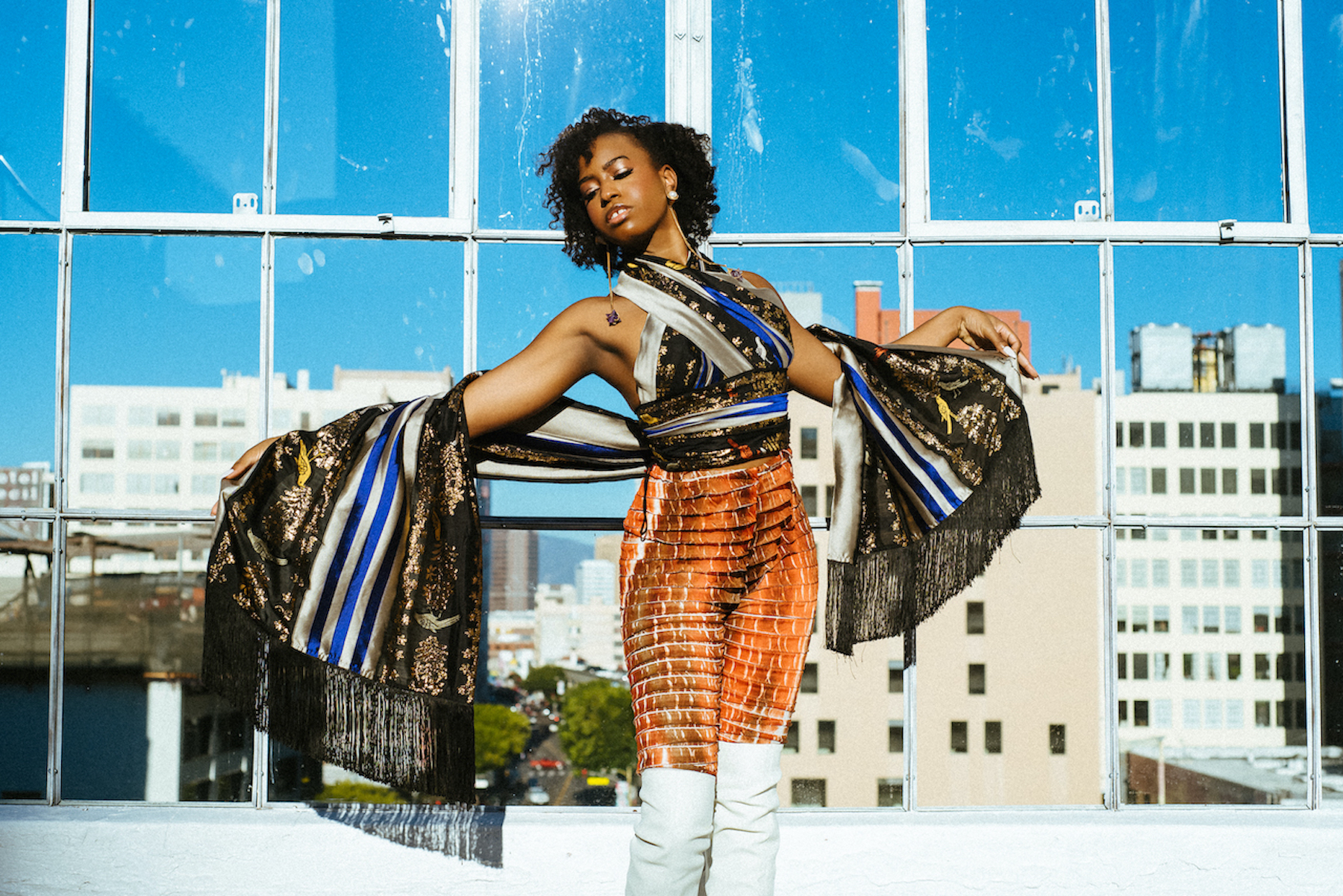 Get jazzy with Claire Reneé and listen to her latest single "Honey." It is filled with soul, warmth and lyrical love. Not only has she mastered her unique voice and vibe but she also is a classically trained dancer. Nothing better than dancer who understands rhythm like no other. We hear it all over her music. "I like you I like you I really really like you." Her lyrics slip off the tongue and into a grove for any mood. We feel her Jazz roots. The funky melodies almost like scatting. Claire Reneé lives and breathes her music.
She is rich in education. She went from dancing at places like the Alvin Alley school to studying voice at The New School for Jazz NYC to Berklee school of music. Her education, her work ethic and energy come together to give us our new favorite musician. Claire Reneé is one to watch. We got to talk to the New York born and raised singer-songwriter about studying Jazz, what she's looking forward to and writing "Honey."
What's up! What is your day looking like?
Wasup! These days my day consists of being creative in some way, answering emails, singing, yoga, working out, writing(songs or in my journal), and meditating. My days have been pretty routine since I still stay inside most days. I am a very go with the flow type of person but the times we are in and me leaving my job has led to more structure while at home. I'm grateful I get to focus solely on my music career and passion for wellness.
Tell me about studying at The New School for Jazz vs. Berklee? What was it like studying jazz in New York? 
New School is heavy on the Jazz. lol I had some really amazing teachers there and met some really sick musicians from all over the world. I was born and raised in NY and went to Professional Performing Arts School for HS in midtown Manhattan. New School felt like going to another amazing art school for me to be honest, except I was majoring in Jazz voice and not dance. I am grateful to have experienced both schools. Berklee is jazz-heavy as well but there is way more space offered to find your sound outside of traditional jazz, and really explore contemporary music and the music business as well. Boston was not my favorite place to be though. lol
How has your training in dance inspired your music?  
Great question. I think my dance training and love for choreographing inspire my phrasing at times. In both music and dance, we have phrases that we create that contribute to your overall story or message. In my music sometimes I play with a rhythm, melody, words, or even just giving space for instrumentation to shine. When you put all the different phrases together and they all work well next to each other, you get a cool song. In dance, you end up with a cool dance piece.
What sparked the idea for "Honey?" What was the writing process like?
Upon hearing what Dr. Dundiff sent me, this specific beat felt warm and bright. I had no idea what I wanted to say yet, but I knew that it made me feel appreciative and warm. As I played with melodies I realized it was feeling like a conversation. As the words started to pour out, it became me telling a person I had been involved with how easy and good it felt to just be with you. How sweet it felt to know you are enough and you indeed are not weird, hard to love, not enough, or any other nonsense you may have heard from someone in your past.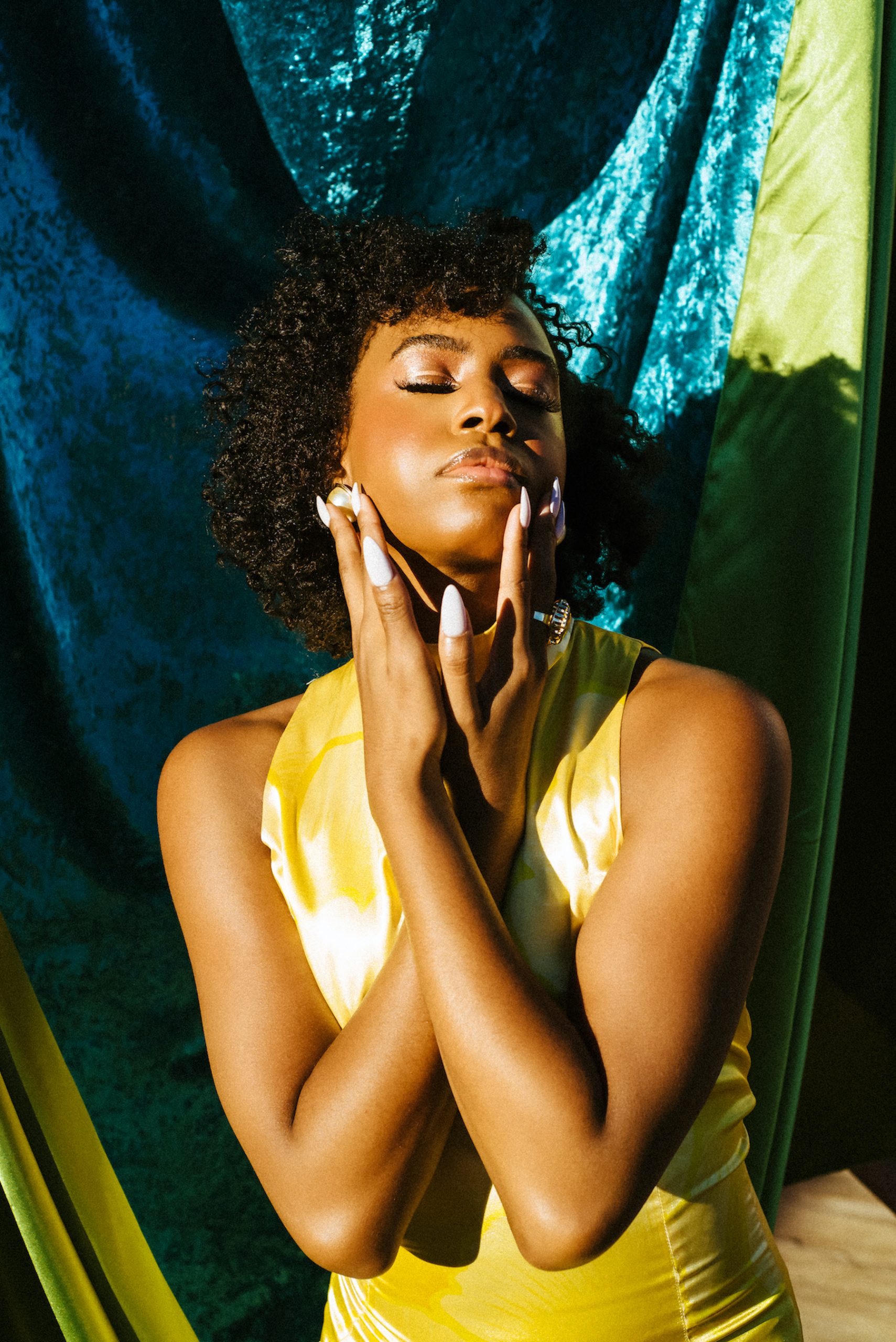 Who are some of your musical icons?
This is always tough for me cause I have so many. I feel Erykah Badu, Jill Scott, and Janet Jackson helped me get through some things, especially growing pains. I saw pieces of myself in all these women growing up and gained a lot of confidence as a young artist from them. Their music and artistry were what I could always rely on. I also learned from other icons like Ella Fitzgerald, Dinah Washington, Duke Ellington, Billie Holiday, D'Angelo, Bilal, Brandon Boyd, Beyoncé, Lauryn Hill, Chaka Khan, and Brandy. I'm sure I could keep going.
What are you looking forward to this year? 
I am looking forward to doing some live shows in the near future. I miss performing. I'm also super excited to release my album "Wings" produced by Dr. Dundiff, in April. I look forward to working on some more new music with other amazing producers and artists, I haven't gotten a chance to work with yet.
CONNECT WITH CLAIRE RENEÉ
photos / Los Angelo
story / Vogue Giambri