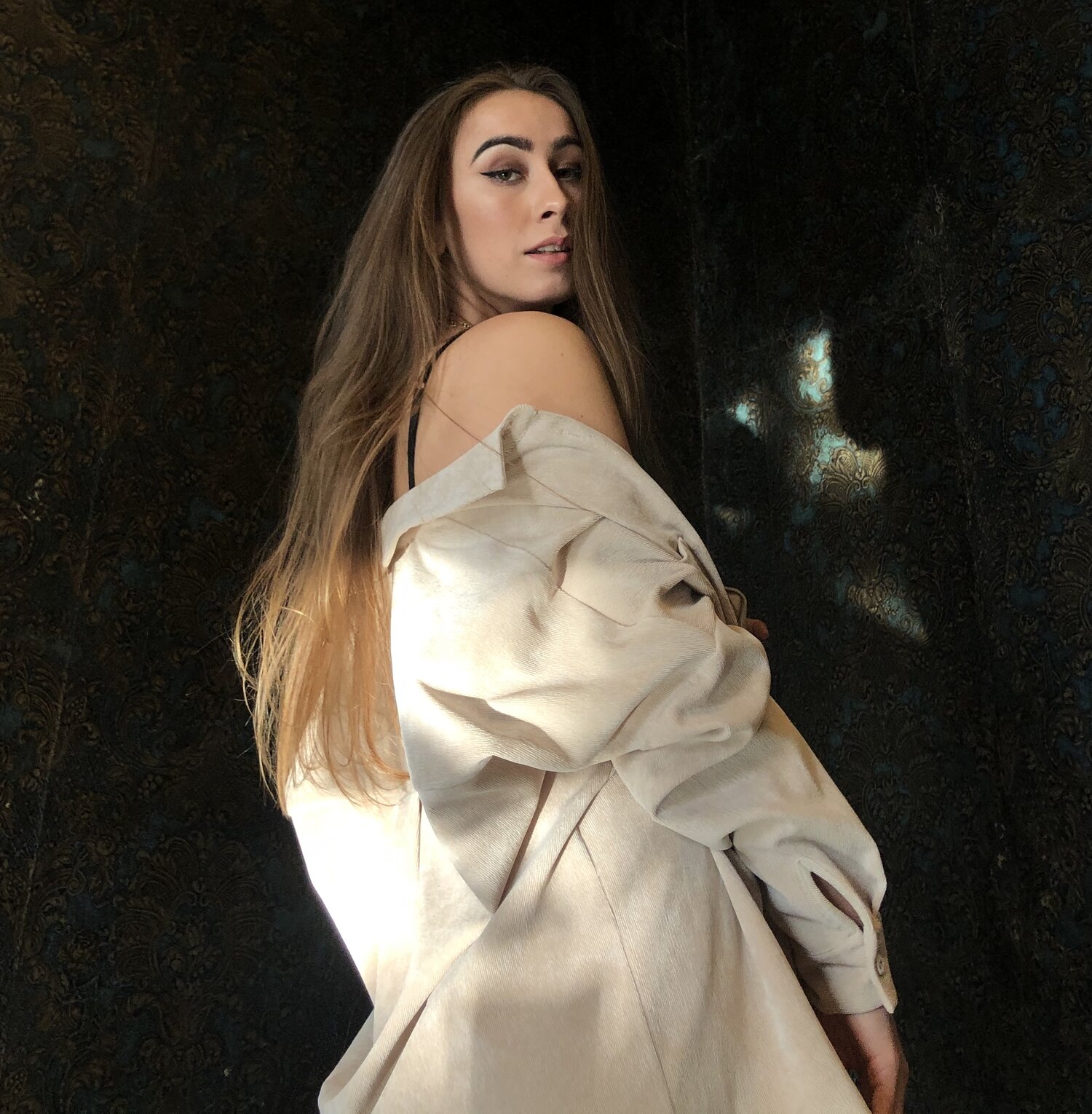 HAZEL set out to write a love song and accompanied by three powerhouse songwriters in Stockholm, she did just that. The singer-songwriter based in Sweden has dropped a new single "Find You" and it is meant to be listened everywhere. In the car, in the shower, walking home from work. It's a feel good-song with just enough soul to get you up and dancing.
Combining her classical training and her love for modern dance music like edm, HAZEL is created. Hazel's strong silk voice and hypnotic melodies are everything you need to get through the weekend. We got to talk with HAZEL about going to music school, the music scene in Sweden and writing the song.
What's the music scene like in Sweden?
The music scene in Sweden is a big deal. There's a lot of people coming to Stockholm from all around the world to make music, and i'm happy to be here right in the middle of it. There are a lot of opportunities to be seen and heard. I've met so many talented musicians here, and it inspires me a lot to see how the music scene is so prominent. Makes me wanna push forward and show the world what i've got even more!
How was it writing this song collectively? Did you find all of you could relate on this notion of longing to love?
It was a really fun experience writing "find you". I remember we sat in the studio and i wanted to write a love-song with a happy and positive vibe to it. I was tired of all the sad songs about breakups, being treated bad, heartbreaks and all of that stuff.
I think we all can relate to that feeling of longing for love. This song is so near to my heart because it's not about "needing" someone, but looking positively at the future to that point in time when a "ride or die" person will come into your life, giving you that "it's us against the world" feeling.
Today there's so much focus on finding someone just for the sake of not being alone, instead of love. It's so important that you know how to be alone and be happy by yourself, cause no other person can fill the void that has your name on it.
That message comes through in "find you" which makes it one of my favorite songs.
You started off playing the piano and guitar writing songs and now you are working with producers that have an electronic edge to them. How has that transition been? Have you found your style and voice?
I love music and i listen to all genres.
Starting off playing the piano really gave me an understanding of musicality and music theory which has been so helpful in the process of writing electronic music. I have a lot of energy and love the electronic music vibe, so i feel really fortunate to be able to make edm as well as acoustic ballads like my song "Hollywood Hills" and rnb like "Who Am i to Say no."
Who's listening to this song, where are they and what are they doing?
Everyone! People who loves music, likes to have fun, those who listen to lyrics and those who don't care about that. This song is easy to like cause it has something for everyone, which is why I love it so much. The melodies are melancholic and beautiful, the lyrics are relatable and the production is so energetic and nice!
If you're at a pre-party, hanging out with your friends, working out, walking home from your 9-5 or chilling alone, "find you" is a good choice.
How was it going to music school?
It was really great, I loved being there. It was what really pushed me in to realizing music is what I wanna do for the rest of my life.
We lived at the school and got everything we needed and four meals a day, so I didn't have to worry about all those daily distractions taking the focus off my music.
I played piano, wrote songs and sang all day every day, and looking back at that year it really made me to the artist I am today.
I remember when I decided I was gonna go to that school, I told myself that when the year was over, i would have a plan and something would have worked out for me.
And there I was, one week before the school year was over with my first record deal.
Who are some of your music idols?
I remember the first CD I ever got was Alicia Keys "As I Am". I listened to that album all the time, and today I relate and recognize myself a lot with the RnB singers of the 90's.
Another idol of mine is Toni Braxton, I remember I got a lot of comments when I was younger about my dark voice, and that I sounded like a man. Listening to Toni Braxton and Keisha Cole made me embrace my dark and deep voice and I'm really happy about that today, because it's the thing that makes me stand out the most.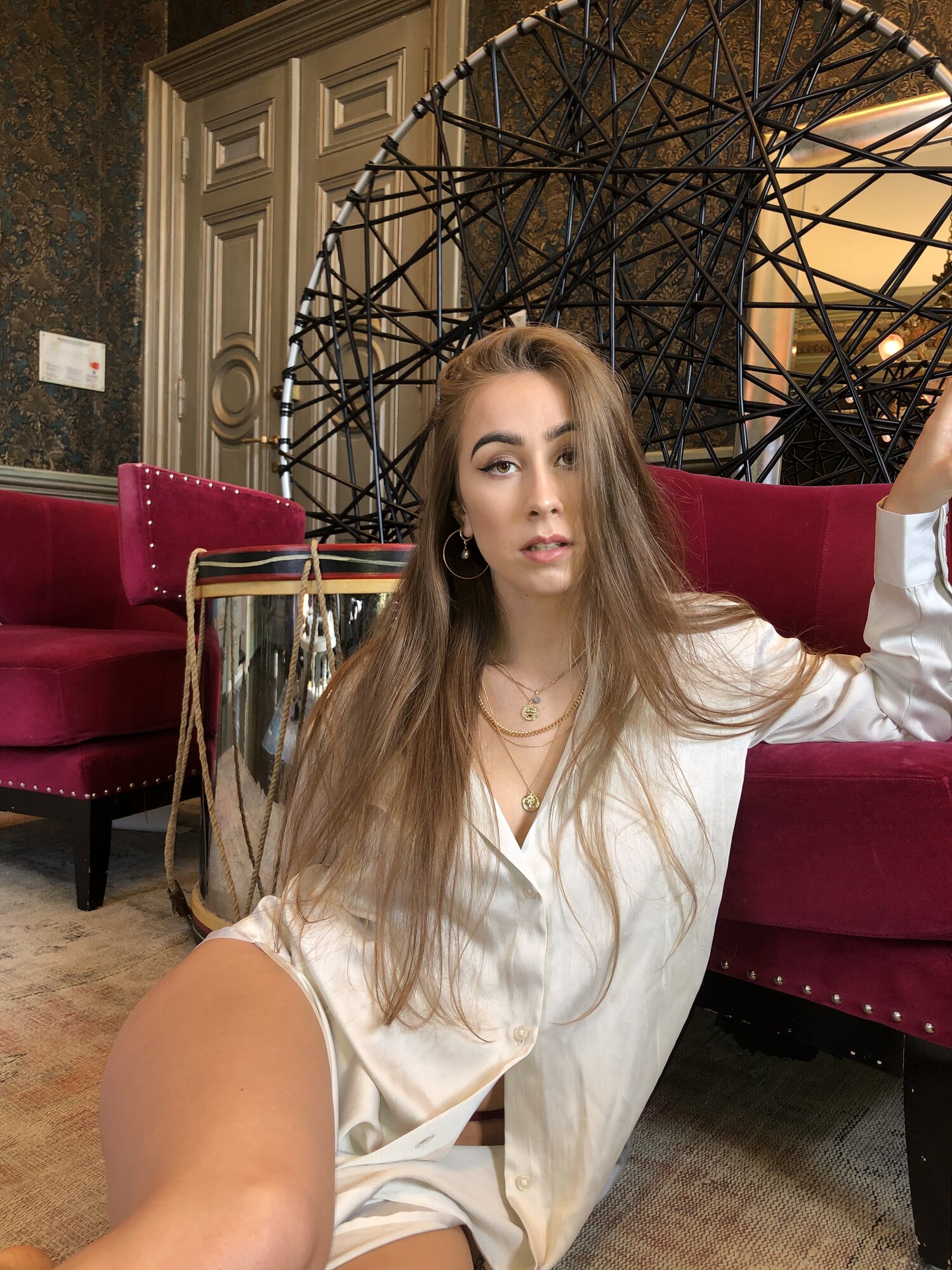 CONNECT WITH HAZEL
photos/ courtesy of artist
story / Vogue Giambri