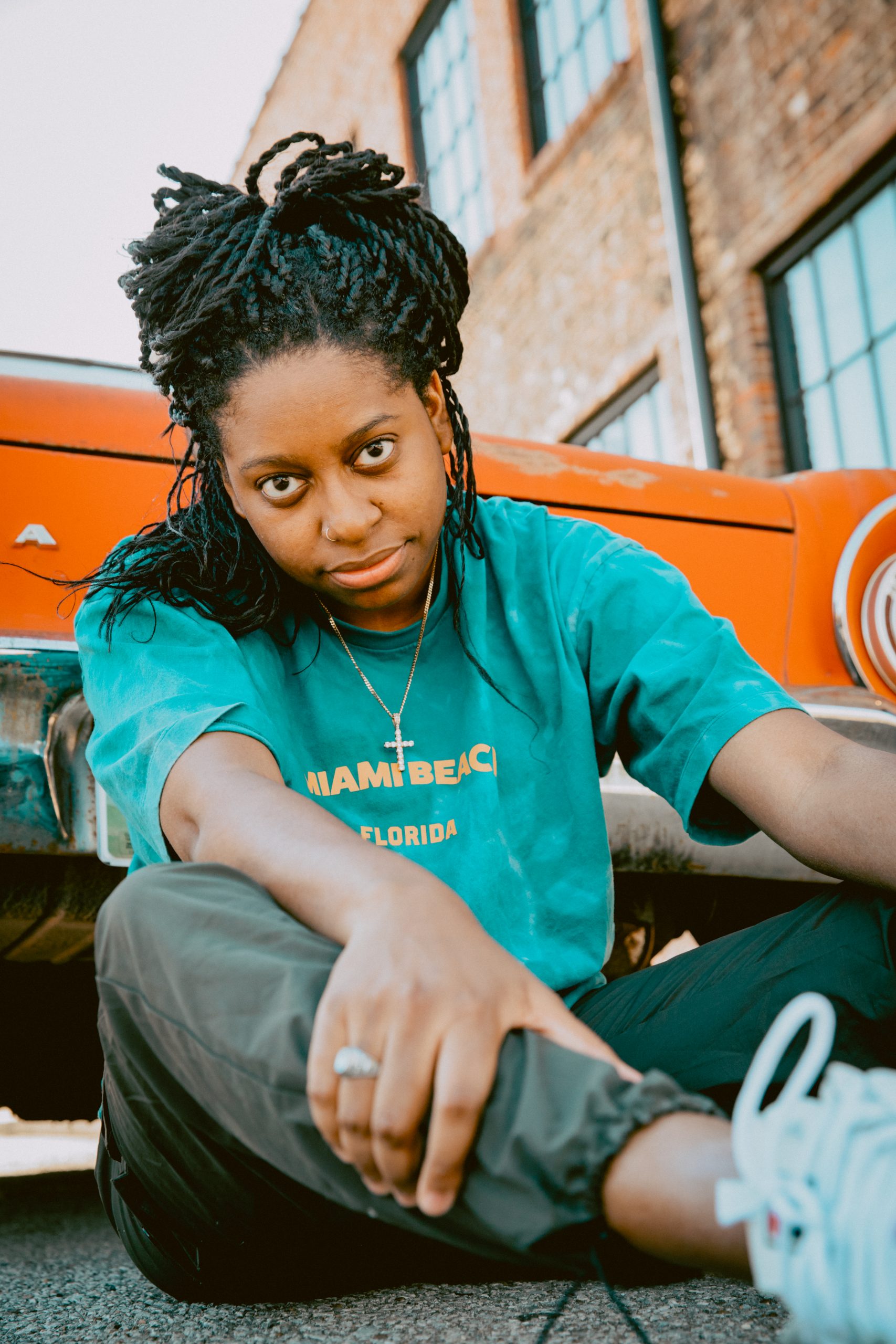 Even those with a fully developed frontal lobe may find it difficult to grasp the visual wonderland that is a Missy Elliot music video. Let alone a child that isn't even allowed to search the interweb by themselves yet. But amidst the endless badlands of internet information that parents seek to shield their children from, also come images that can inform the course of creative discovery. Case in point, Daisha McBride sneaking onto Youtube to watch "Get Ur Freak On" ages before her cerebral cortex could catch up.
"She just seemed so confident and unapologetically herself which is a big part of my brand now."
And it worked both ways. The internet, via a Twitter video explosion, also gave the world access to this freestyle phenom before she was old enough to buy an overpriced beer at a concert. Garnering attention from Missy Elliot herself along with many others, McBride has since made music a full time gig.
As entertaining as it is to watch her dorm room freestyles, Daisha is showing off a more playful side with her new EP 'YAFEELME'. A collection of songs built around inventive production that also introduce a penchant for writing melodic hooks.
Amongst headlining her own tours and being the first rapper to be embraced by the historical Frist Art Museum of downtown Nashville, it's a remarkable feat that McBride, at 24, has managed to stay so grounded amidst all the attention.
We were lucky enough to catch up with Daisha and learn more about what keeps her centered and what sides of herself she is wanting to express as she flies through her twenties in the limelight…
It's said you started rapping at ten. Do you remember what first sparked your love for it? Was there a particular artist that you idolized at such a young age that made you think, "I have to do this!"
I remember going on YouTube when I wasn't supposed to haha. I would sneak and watch music videos from Missy Elliott, Ludacris, Eve, Busta Rhymes and people like that. Missy really stuck out to me. She was a girl who was rapping which was monumental to me at that age. I also loved how creative her visuals were. She just seemed so confident and unapologetically herself which is a big part of my brand now.
Can you tell us a little bit about how growing up in Tennessee affected your perspective of music? Was there always a music scene locally to draw from? 
Growing up in Tennessee actually gave me a really different perspective of music. I didn't realize grow up listening to a bunch of rap music. Im from Knoxville which is in East Tennessee where country and rock music are the primary genres. I didn't realize get into hip hop until middle school where I would spend time in the summer with my older cousins who listened to rap. I fell in love with the whole vibe. But having that country and rock background has really helped me now as a songwriter because I can collaborate with other genres really naturally and it's not hard for me to write a verse for a pop song. There wasn't much of a hip hop scene in East Tennessee so when I moved to Nashville I loved the diversity of the scene here and they really welcomed me.
What informed the direction you wanted to take when going into the studio with the songs for YAFEELME?
So these songs were all made during quarantine. My producer Sci-fy and I wanted to showcase a more fun side of me because people tend to associate my music with being more serious and conscious. I'm actually really goofy though and I love to have a good time. We chose to make tracks that were more fun and upbeat and not as serious. I was really nervous at first but people really seem to like the vibe of the EP.
Although there is no such thing as an overnight success, yours did come about in an unorthodox fashion through a Twitter video explosion. Being that this happened at such a young age, do you have any advice for up and coming artists on how to deal with so much attention all at once from so many different directions?
I'd tell artists to just use the attention wisely. People have really short attention spans so you have to make sure to always put out music or some type of content to keep them engaged. Also I'd tell them to be yourself. My best social media posts are the ones where I'm just being myself and I'm not trying too hard. I'd also warn them that not all the attention you're going to get is positive attention. People love to send hate messages on the internet but just remain positive and realize people are mean sometimes.
Of all the amazing artists and producers you've worked with or toured with, what was some of the best advice you've received thus far? 
I've received a lot of good advice actually. I always ask a lot of questions anywhere I go. I just like to learn. One of the best things I've heard though actually came from a good friend of mine who actually doesn't do music at all. About a year ago I was trying to work a full time job and do music but I just felt really discouraged and drained everyday because I knew I wanted to quit my day job and make music a full time job but I was scared. She told me, "Daisha, sometimes you just gotta jump off the cliff and grow wings on the way down.". That really hit me because I was letting fear hold me back. A few weeks later I quit my job and I've been a full time artist ever since. It hasn't been easy and I'm definitely "growing my wings" but it's the best advice I've ever received.
You were the first hip hop act to have a sold out show at the historic Frist Art Museum in downtown Nashville. Can you tell us a little bit about how that all came together and how it felt to have such success in your home state?
That was a really good night. The Frist have an event they put on every fall called "Frist Fridays" and they reached out earlier in the year saying that they wanted me to headline. I was really excited. I had never performed in an art museum before so that was cool but also I loved how they embraced me as a rapper and how they let me bring my full band. They gave us and hour and a half do perform whatever we wanted. That show was really good preparation for me in the future because one day I hope to headline my own tour where i'll have to perform for 90 minutes every night. I loved that it was in Nashville too. My good friends and family got a chance to come and see me perform and the show was incredible.
Your music speaks to a strong foundation with God. I'm curious, in such an unscrupulous industry, have you found it difficult to stay aligned with that message and still attract an audience that may not be religious?
My brand has definitely changed the past few years. I started doing music as a Christian Rapper and things have definitely changed in a lot of ways. I'm still a Christian and I still love Jesus but I didn't want to get stuck in that space for too long because I've noticed at times its hard to grow in that space. I just make good music. Some songs I may talk about God and get a little bit deeper but some songs just talk about me going out and having a good time because I'm in my 20's and we do that haha. I still don't curse in my raps, but I still will collab with anybody that does because that is their style and I like diversity.
In these times of what we hope to be real change, there has been a lot of hurt and sadness that comes with facing all the uncovered brutality. Has there been an artist or work of art whether it be music, documentary, movie or something else that has inspired you to keep pushing for equality and change? 
I think I appreciate when artists actually use their platform to speak out about injustice. Lately I've seen artists such as J Cole release music addressing these issues directly which I think is dope. I also noticed that people are donating funds to petitions and bail funds. I think I saw Nicki Minaj donate all the proceeds from her new track to "The Bail Project" which I think is pretty cool. Of course there has been movies and TV shows that have really highlighted the issue of police brutality but I think this time it's different because I see people actually sitting down and having candid conversations about it and then they are immediately going out and trying to make change happen.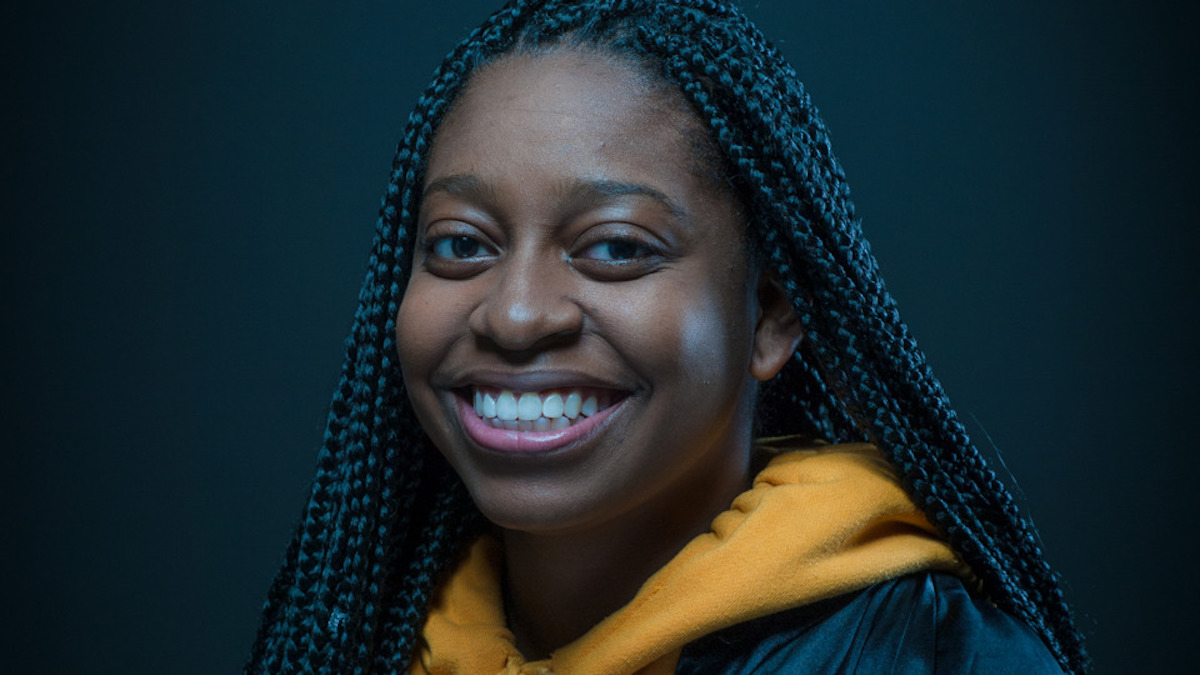 CONNECT WITH DAISHA MCBRIDE
photos / courtesy of the artist
story / Chris Hess