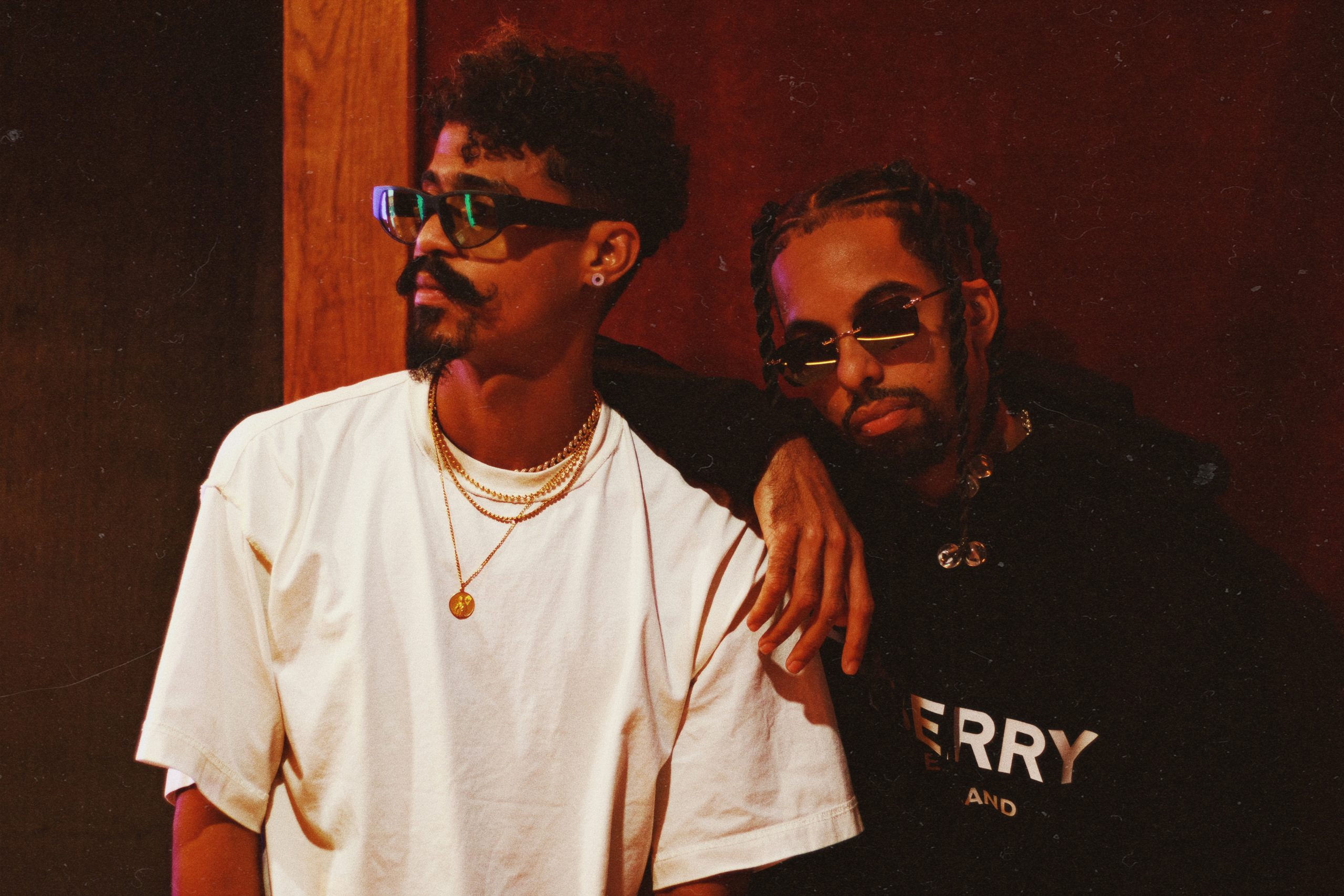 Since breaking into Puerto Rico's reggaeton scene in 2015 with their track Nasty, Gigolo y La Exce have steadily risen to the top of the music charts, amassing a loyal fanbase.  Throughout their career, the duo has explored a variety of sounds while still maintaining the unique and particular style that earned them collaborations with titans of the industry, such as Arcángel, Bad Bunny, Myke Towers, and Farruko. Most recently, in an interview for the Apple Music program La Formula Radio with El Guru, the two were challenged to create seven songs in seven days. For this project, Gigolo y La Exce set up a headquarters in Aguadilla, Puerto Rico and made a base out of what they dubbed their "Lock Down Camp". It was there that the act's debut album Las Torres was born.
What has the recording process been like for this LP?
G: It's been one of the most beautiful things we've ever experienced because — aside from the fact that the entire concept for this LP has been in the works since we became a musical duo — everything we've learned, we applied to this project. So, this whole process has been like a flashback of the past five years in this industry. It shows on the LP.
LE: The evolution of our career so far is in this LP, putting a spin on our sound while staying true to the type of music we started out with — what people got to know us through, which is R&B and trap. We explored different themes, different rhythms… We have a trap song called Blanco Negro that's pure street music — it's like an ode to the streets. We came across the perfect moment and the perfect choice of producers. In the LP, you'll find a bit of everything.
When you started out, did the people around you give you their support?
LE: I think that, when you start dedicating yourself to what you love you shouldn't be thinking about needing support. You should think about your progress, what'll help you grow, and the upcoming process. You can't be thinking about how much money you'll earn, you know? Yes, our family was always there for us and supported us at every step, but you always have to be the first to believe in yourself so that others around you will want to support you and believe in you, too.
G: All I can say is that the only person who didn't see it was my dad. He was the only person who didn't see it, because he didn't understand it, you know? I get it, because he's an older person; I know where it's coming from. The chances were slim, especially for an artist, so I understand him in that aspect. Still, it's up to me to show him that it is possible and we are proving it. My mom, on the contrary, would always tell me something that I now tell to my son: Do what you love. If it's something you love, it'll make you get out of bed in the morning. Maybe what you love isn't in demand and can't guarantee you money, but it will be a demand on your part because you'll want to get up each day. The only thing that makes me get up in the morning, even if I go to bed at 4:00AM having to wake up three hours later, is music. That's why I know that we've been successful and will continue to be successful.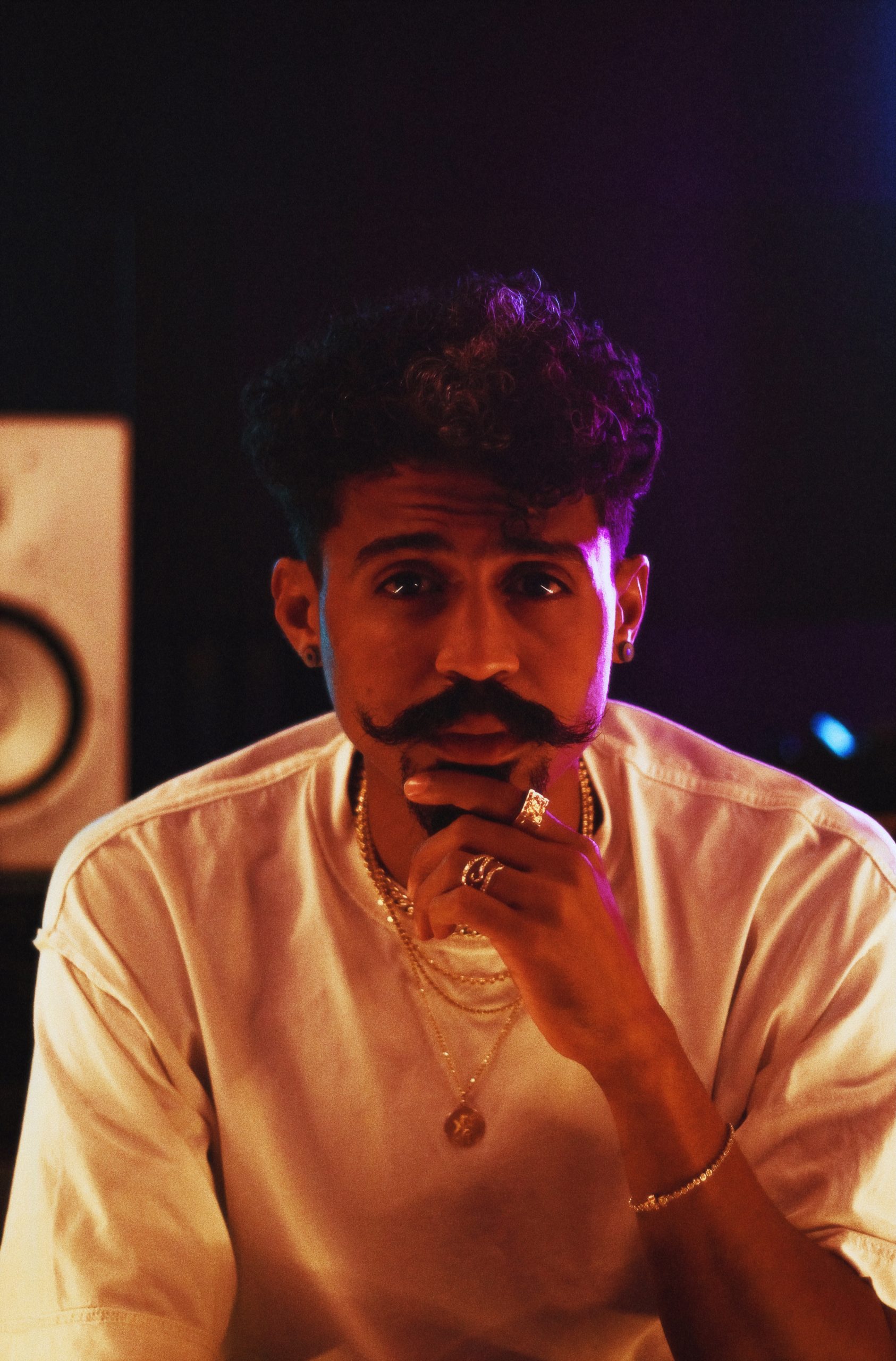 Why did you choose to do this interview in your recording studio?
G: This place, the studio, is where we spend most of our time. I think I spend more time in the studio than at home. We come here even if we're not going to record a song. Even if it's to sleep on the couch here, we stop by. I like to think this is something I, in part, learned from Arcángel. In fact, it's something he himself says often: "I go to the studio even if I'm not recording anything. At the very least, I'll be there. If an opportunity comes up, I'll be there; I'll be in the studio." This place is special, because it's where we've created a lot of tracks.
LE: We meet with a lot of colleagues here, too — we meet up with our team. It's like an office. Here, we can hang out, watch an NBA game — anything — all while we work, record our music, and other artists stop by… It's almost a recreational space for us.
What are some of your favorite hobbies?
G: One of the hobbies I've most recently gotten into: I bought a drone and started doing drone shots. Almost all the drone shots from the music camp we did in Aguadilla were shot by me. The hour-long documentary we're working on will show them more in depth. I also enjoy meditating in silence, listening to music, waking up at 4:00AM or 5:00AM to listen to nature sounds… I like reading the Bible, too; so, when I have time, I read it. You know, since this world's so crazy nowadays, I try to do it. Music, too. That's what's great about doing what you love: Your hobby becomes a job that you'll do forever and you won't see it as work. That's why I often say that music is also one of my hobbies.
LE: Being with my family, spending time with close friends… I've known the people closest to me for over ten years. We listen to music, spend time in the barrio that's a muse to artists like us, and hang out in the studio. I also like reading new things so that my mind is full of different ideas as I work on a project. That's basically what I do in my free time.
What has been the biggest lesson you've learned this last year, with everything we're going through right now?
LE: Value the people around you, your family… Value time, value work… Above all, value life. Sometimes, all you want is money, money, money. Today, we are in a pandemic, you know? Sometimes, you make plans and you put in a lot of effort, but God has the final say. I've learned to value time. This pandemic has even helped us focus more on what we do. We even released an LP, which wasn't planned. We've grown, I'd say, and I've gotten closer to God. I have a much closer relationship with Him now. The pandemic hasn't been able to stop us, thank God.
G: I learned that, in life, your plans are only drafts and, depending on what happens, you'll have to flow with what comes at you. You have to go with the tide; if you go against it, you'll drown. So, draft plans for all you want to accomplish this year and, depending on everything that's thrown your way, just go with it.
What are some of your upcoming projects?
G: We just released our LP, so our next move will be to work on remixes for all of the tracks. The goal is for people to be able to hear the full scope of our music: the intros, the choruses, the verses… We want each track to reach its full potential, and we think the remixes will help take our songs to the next level.
LE: Our fans wanted the color and flair that's unique to Gigolo y La Exce — our style of R&B and trap. I think, next, they'll want more albums. The plan, from that point on, will be LPs and beyond. All the projects we have lined up now are albums, so there'll be a lot of new music out. The next LP will be much bigger, so just imagine what comes after.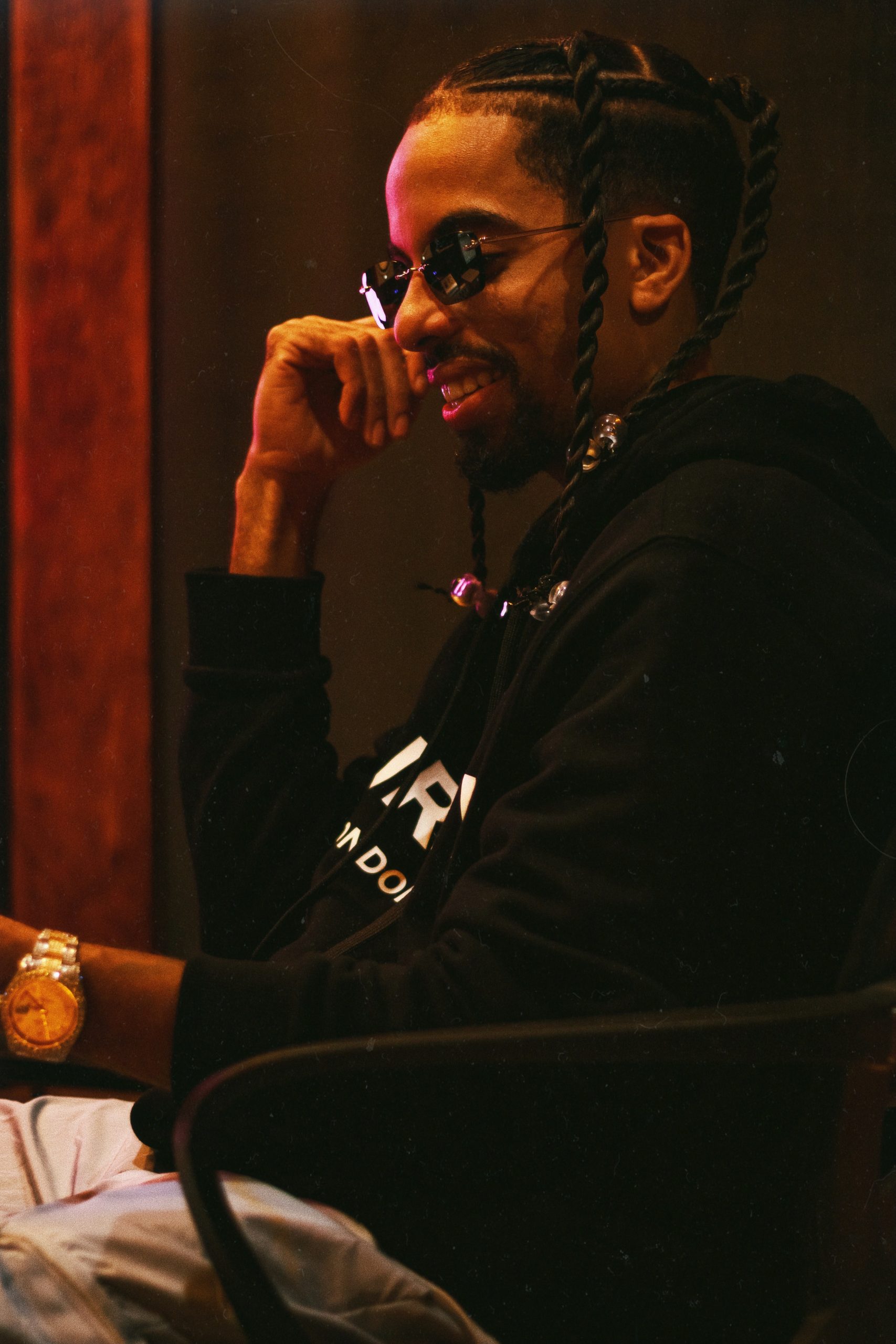 CONNECT WITH GIGOLO Y LA EXCE
photos / Vivian Colberg
interview / Mikel Corrente
writer / Laura Mercado Collado