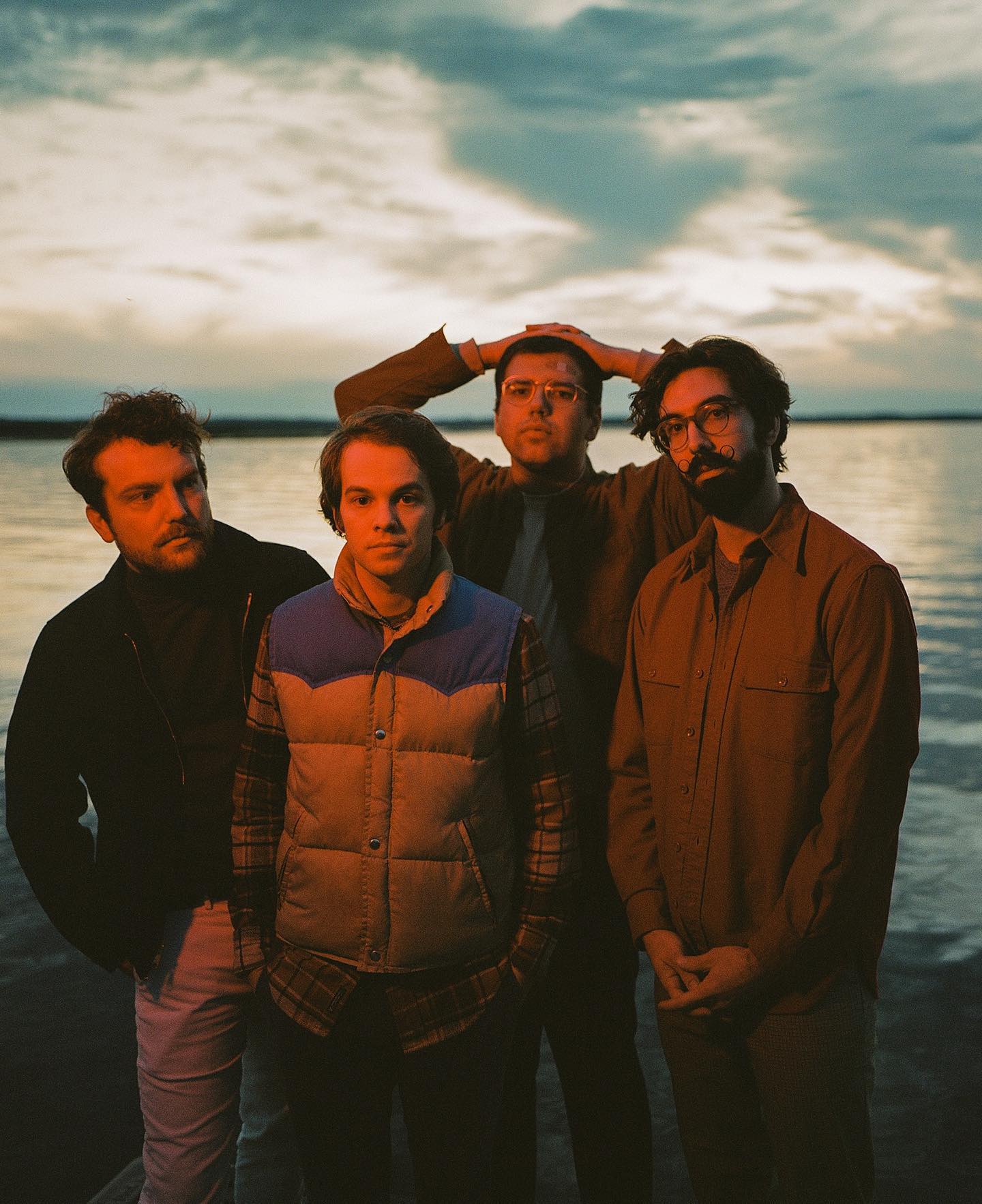 You know that disheartening experience when you date someone and slowly begin to fall for that person only to have things dissolve in the end. Left with the devastating aftermath of lingering emotions, you start to wonder how long that will last. Indie rock outfit The Elwins understand this pain all too well and detail that dismaying sentiment in their latest release "Hung Up". This highly catchy single packs a potent punch with captivating, vehement vocals and driving guitars. The rustic, woodsy visuals are equally as compelling as the song itself.
The band is known for their creative and cozy tunes that instantly grip listeners. Members Matthew Sweeney, Travis Stokl, Feurd and Frankie Figliomeni have concocted a truly enticing sound with offerings that ooze with welcoming warmth. We spoke with the Canadian natives discussing the development of their sound, new video, cults and more.
The Elwins possess an infectious indie pop/rock air. How were you able to craft such a unique sound? 
Thanks for saying that. We all like very different things musically but I think one thing that we all bond over is songwriting and serving a song. So I feel like we are all able to bring our different takes and ideas to things with the same goal in mind. 
"Hung up" has a lyrical message that resonates with listeners. All of us at some point have experienced the high of falling for someone and the sting when things don't turn out how you expected. What inspired this charismatic tune?
The idea first came when I was having a hard time getting over somebody but I never finished it and it sat for maybe a year and a half. When we revisited it I enjoyed being removed from that initial feeling and specific event and kind of focused more about those thoughts you have and things you tell yourself when you're in that space. They feel really real in the moment like wondering if you'll ever be able to get over it. So for me the song is like capturing those negative emotions and heavy vibes that can be so easy to sit in.
The video's opening showcases the director Wyatt Clough driving out to a cabin in the woods. He explains that he was asked to document the band recording and how he has no service to get a hold of them. Then out of nowhere band member Feurd jumps out and surprises him. What sparked the idea for this compelling start to your video? 
A lot of the vibes in the video were inspired by movies like "creep" which Wyatt actually turned us on to. We also liked the idea of starting the video without going straight into the song, which we haven't really done before.
Your visuals examine eccentric cult practices like digging for crystals and taking mushrooms. You chose to represent cult culture in your video as a way of illustrating becoming hung up on something that's bad for you. How did you develop the video's concept and what was your process like when creating it?
When we were brainstorming we didn't want the music video to be a super literal interpretation of the lyrics. So the idea of being hung up in an idea like a cult appealed to us.
On the topic of cults, is there a cult you find really fascinating?
Oh gosh great question. If you haven't checked out the documentary holy hell that cult is very interesting.
In the video, the band gets in touch with the astral plane and tries to catch a glimpse of the astral man. Can you explain this idea in more detail?
I'm sorry but the astral man would not appreciate me commenting on this.
You shot the release at a little cabin near Kingston. What made this location so special?
Our friend bobby owns that cottage and he was kind enough to let us use it. We wanted somewhere secluded and vibey.
I understand you are from Newmarket, Ontario. What is the music scene like in the area and how has it shaped your sound?
We all met in Newmarket! to be honest when i was in high school the music scene was very much pop punk which at the time wasn't totally my jam so I felt the desire to do something a little bit different. Newmarket is also only like 30 minutes north of Toronto so was also informed by a lot of bands there.
Speaking of your distinctive sound, what bands or musicians have influenced you along your musical journey?
I think everybody would have some different answers but a band that we really admire that has always been super kind is born ruffians. Seeing how hard they work has definitely inspired me.
Finally, how have you been coping with the new normal our world is facing and what's next for The Elwins?
Some days are better than others trying to stay hopeful! We are starting to think about album number 5 hoping to put it out in 2021.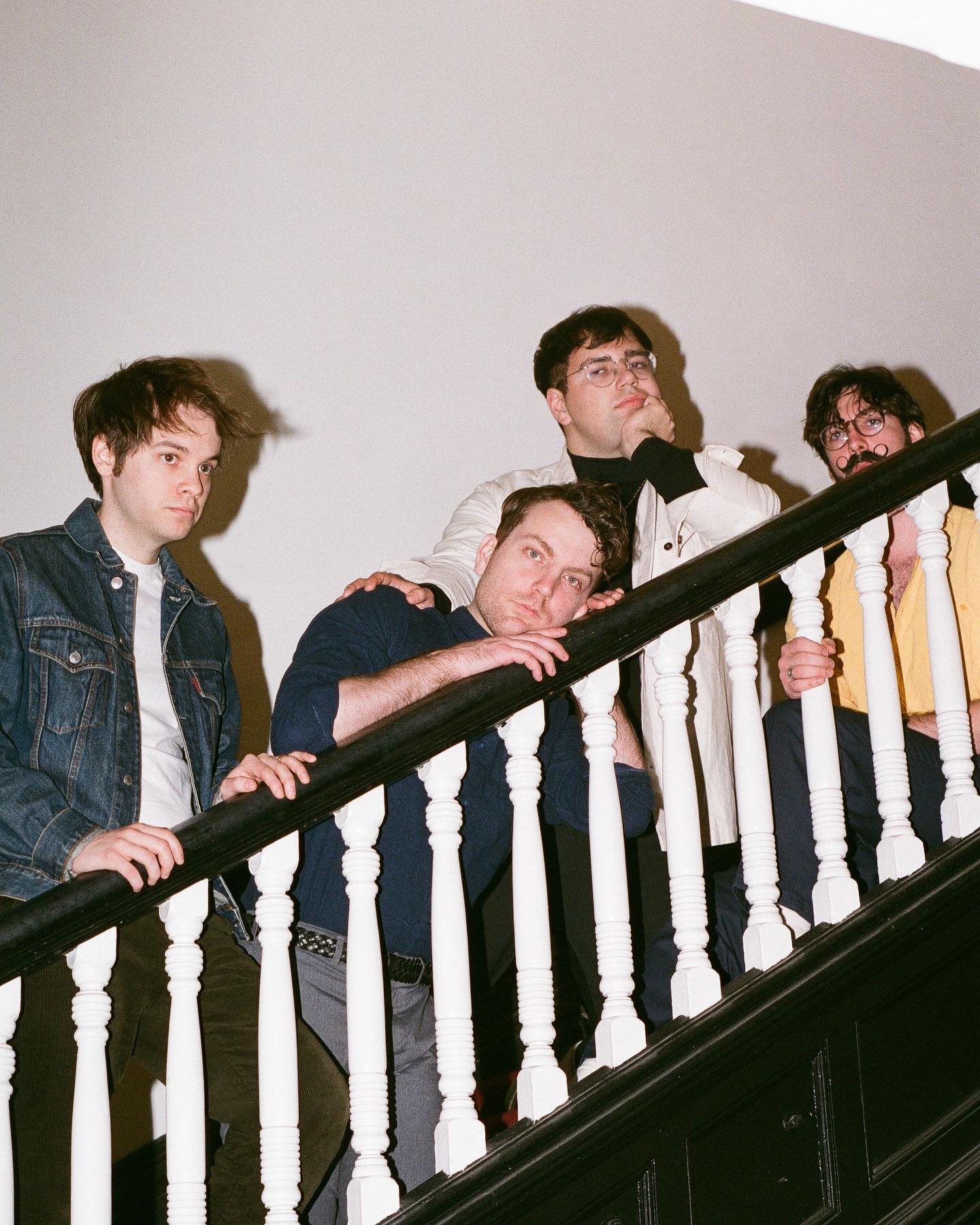 CONNECT WITH THE ELWINS
photos / courtesy of artist
story / Chloe Robinson