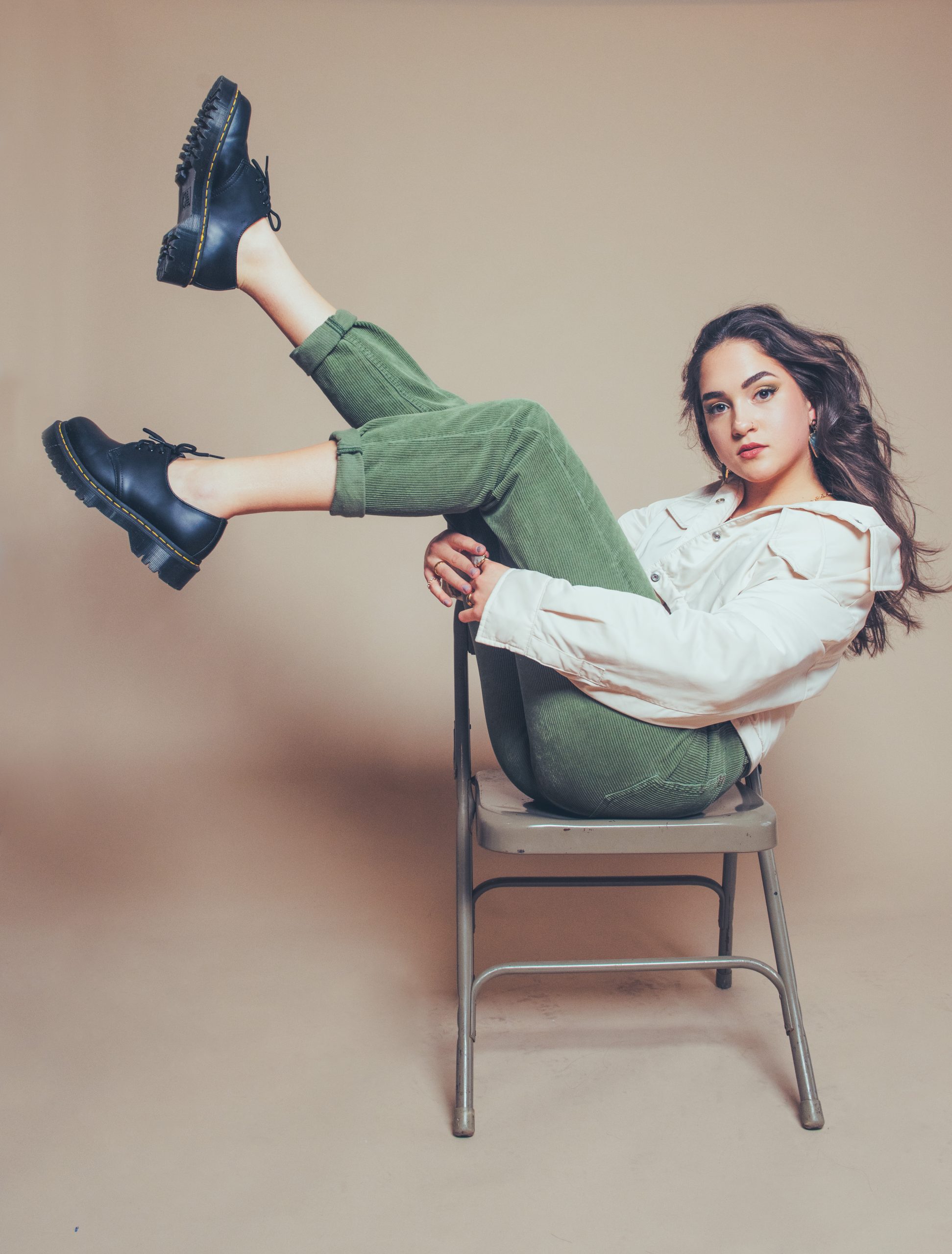 Wonderful young talent is always an invigorating thing to see and hear, and Lorelei Marcell has the kind of talent and hits you like a Mack Truck, because The 17-year-old Bostonite has the voice of an older soul with the writing chops of one as well. It's this accomplished sound that firs took me by surprise when listening to her latest single "Your Biggest Fan" as it is easy to feel like you're listening to someone with a much longer career behind them.
Lorelei recently moved from her hometown of Boston and into the promised land of Los Angeles, and  "Your Biggest Fan" is a song all about that bittersweetness of starting new chapters in life. Listening to it now one more time, I gotta say that this song would have been perfectly at home in Dido's "Life For Rent" as it has that kind of comforting yet melancholic sound, just perfect for a rainy day.
If you haven't heard of Lorelei so far, I'm sure you'll walk away from this interview as a big fan, though you'll have to fight for the title of "Biggest" One
I was blown away by the seasoned quality of your vocals, you've clearly been honing your singing for many years. What got you started in music? when did you realize it's what you had to do?
This is always an interesting question to me because I can't really remember one truly defining moment when I realized that music was my thing. I grew up singing covers when I was little and my dad would always record them. I always loved getting behind a camera and singing. That is definitely where it all started. When I was about 16 however, that was really when I realized that there was nothing else I could picture myself doing other than pursuing music. College life seems great, and I think I could definitely find my place in a lot of different things, but music is my main passion and I will always find myself gravitating towards that no matter what I do.
There's a very clear patina of wisdom and earnestness in this song, tell us a bit about the headspace that allows you to write something that's so effortlessly universal yet simultaneously personal.
I think songwriting really does come from personal experience. If you asked me two years ago to write a song about leaving a place/person behind and moving on, I don't think I would've come anywhere close. With this past year of isolation it really made me realize that everyone is mutually going through some kind of change right now, so I really thought people would be able to connect to the lyrics in "Your Biggest Fan." As far as headspace goes, I never force it. If I'm not feeling it one day I won't force myself to write anything, but if the next day I'm feeling like writing six songs, I'll do it. It really just depends.
What can you tell us about the process of translating this song into its music video form? Did you have a lot of input there or did you leave it in someone else's hands?
I honestly felt like the music video came so naturally to not only me, but the entire team that worked on it. We all had a vision in our heads that was very similar to one another. We wanted to rehash memories throughout my high school years, to signify a big change, and I think we accomplished that really well. In the scene with the dancers I think this really shines through. Since we all envisioned something similar, it was really easy to collectively agree on a lot of things.
I've read that although you focus on pop music, you consider your vocals to be more in tune with Soul and R&B, and I can't help but strongly agree. Do you think you'll be experimenting more with those genres in the future as well?
I will definitely be experimenting with myriad genres as my career progresses. A dream of mine is to work with more established R&B and soul artists at some point because I feel like their sound really resonates with me. Also, in my songwriting, I'd love to let loose more and play with different things that might differ from my current sound, so I definitely see all of this happening in the future.
So you're fresh out of high school, are you focusing primarily on music or is there additional formal education in your horizon?
There is no other education currently happening in a classroom setting, but I hope to educate myself more on music theory, guitar, piano, the music industry, and any/all things that will help progress my music career.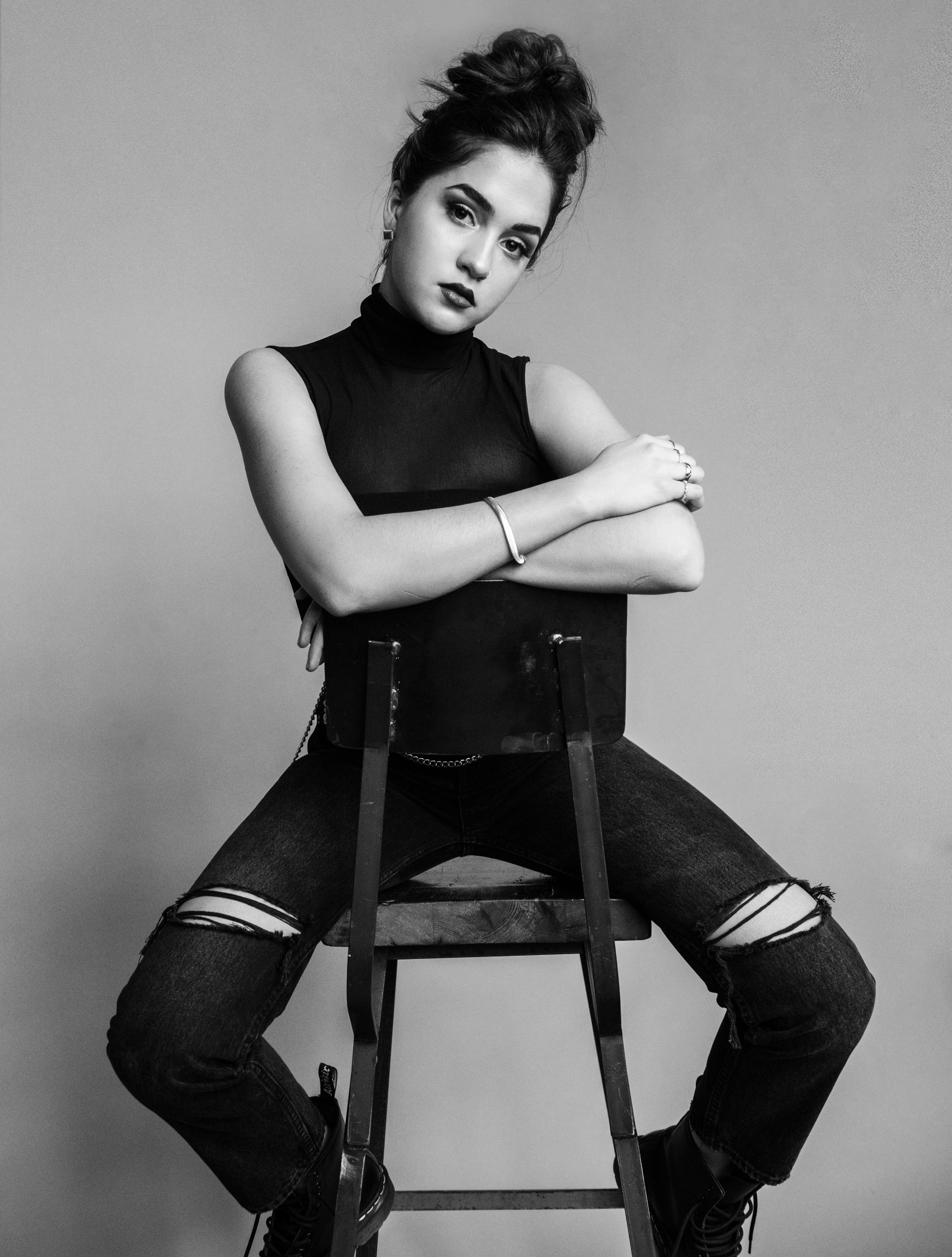 I think it's usually the case that artists that get their start very young like you did, tend to be under a certain pressure to "prove" themselves to critics and industry gatekeepers. Have you felt that kind of pressure at all?
I have been lucky enough to work with such a great team that I don't necessarily feel these external pressures on a high level yet. I am still young and I am learning to accept that I am in my position for a reason and I am very worthy of my accomplishments so far! It can be hard to wrap your head around the trials and tribulations of the modern music industry, especially when you feel like you haven't had enough experience yet.
You've recently moved to L.A. how's the city been to you so far?
Los Angeles  has been really great. It's definitely insanely different from where I used to live (the suburbs of Boston) but I'm very excited to continue exploring and acclimating  to LA and to see what it has to offer (especially posy-COVID)!
Finally: Somebody out there is your biggest fan, but who are you the Biggest fan of?
I am the biggest fan of my MOM! She is always putting others first and I think that is admirable. She always accompanies me on my adventures, and she's always helping me feel grounded and organized. For that I am very grateful.
CONNECT WITH LORELEI MARCELL
photos / Lauren Desberg
story / Samuel Aponte