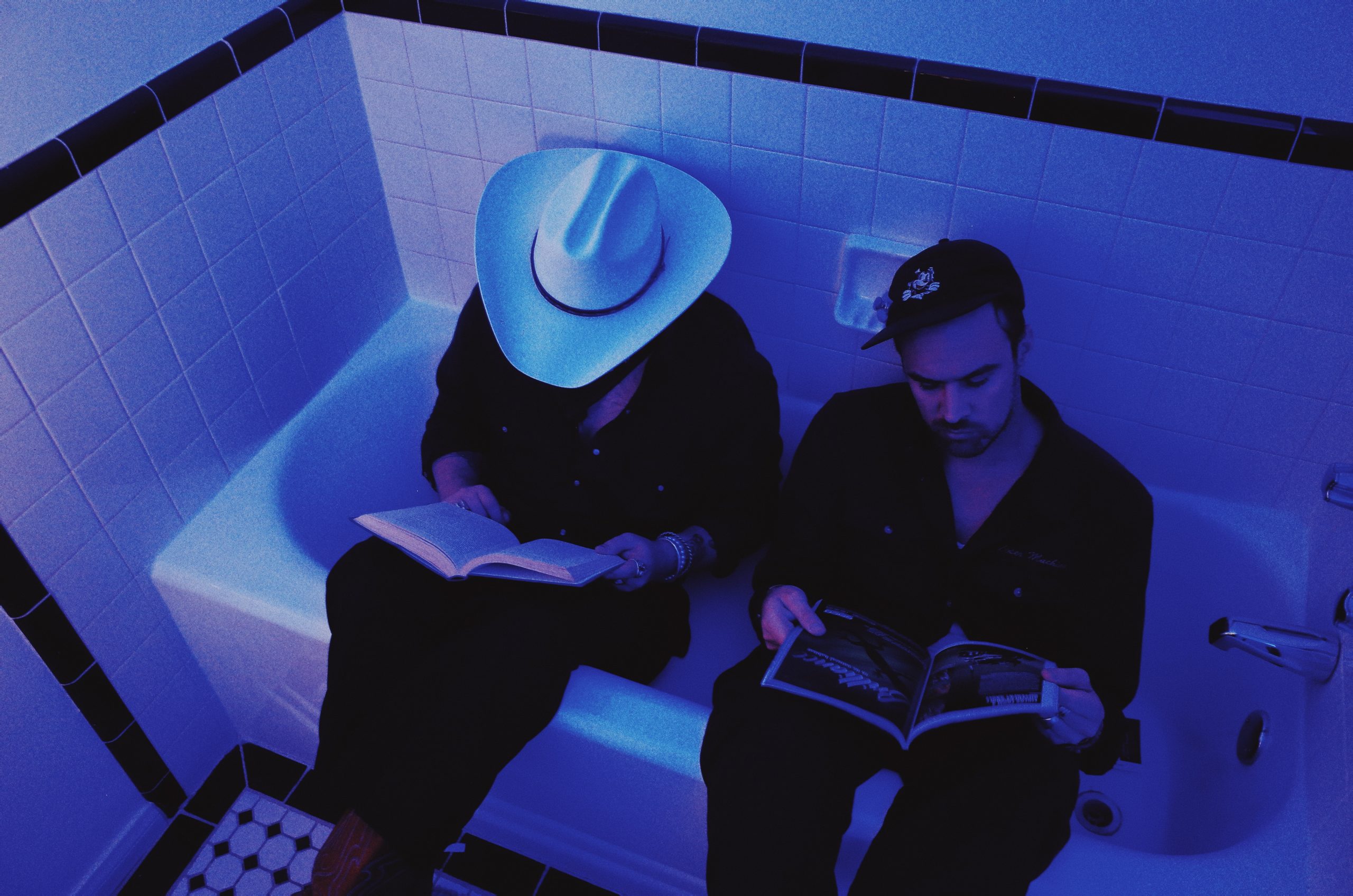 Thunder Jackson first caught our eye with his single "Led Astray", a razor edged, bombastic pop song about the Oklahoma native's volatile relationship with his new environment, Los Angeles. We learned all about his proclivity to the debauchery this town can offer and how one of those open-ended nights led to a chance meeting in a shared Uber amidst a crazy night with Peter Lawrie Winfield, now the other half of the musical project.
"Sometimes it feels damn good to throw on some cherry red lipstick and give it a big ol' kiss" said Jackson of the perils in swing with said proclivities.
But what we didn't learn about in that initial conversation was the assiduous nature Jackson and Winfield carry with them into the recording process. Making an album and "finding the sound" are two different beasts and the two spent three years finding not only the sound but the soul of the self titled album…
"There are 67 versions of Find Yourself."
Notes Jackson of the 2020 single. Winfield laughs and acknowledges that while he is ok with the work of getting it right he is also "ok with not doing that again." They did get it right though. The synth driven tune pushes ahead with that 'I'm going to discover my heart and I'm going to do it on the dance floor right now' sort of feeling that you get from the best of Robyn songs. Jackson's vocals vacillate between the warm delivery of Bon Iver and the ecstatic yelps of Michael Jackson. All in all the song is a wonderful representation of that era in our lives when everything is still new enough to make self-discovery a treat as opposed to a chore paid handsomely through therapy.
"We are lucky to be alive."
The two exclaim about a psychedelic exploration on the, unbeknownst to them at the time, treacherous Kern River. According to Winfield, self preservation and serendipity both played a huge role in this collaboration. A magical amount of psilocybin led Winfield down a rabbit hole into the notes of his phone where he stumbled upon a name. He recalled that he had written the name down 5 years earlier when walking through New York City and stumbling upon a decrepit, boarded up bar with an unlit sign still hanging that read… 'Thunder Jackson'.
"So now I had this name so I started asking myself, what would Thunder Jackson do?" 
Jackson responds when I ask how he feels about embodying the stage persona he has set up for himself.
"I think of Thunder Jackson as a movie based on real events." 
It is fun to imagine the beginning of this movie. Peter Winfield is touring the world with his British electronic outfit Until The Ribbon Breaks while Thunder Jackson is cutting his teeth busking on the Santa Monica Pier.
"There is a rule that you have to move one hundred feet every hour so once every hour I'd stop playing and lug all my gear a hundred feet to a new spot on the Pier or the Promenade and set back up. Then sound enforcement patrol would point a decibel gun at you to make sure you weren't playing too loud." 
Jackson remembers of his early days in Los Angeles singing to strangers at the 3rd Street Promenade and the piers of LA county.
"Wow" Winfield remarks, "That might be the only thing worse than parking officer. That person's job is to literally kill joy."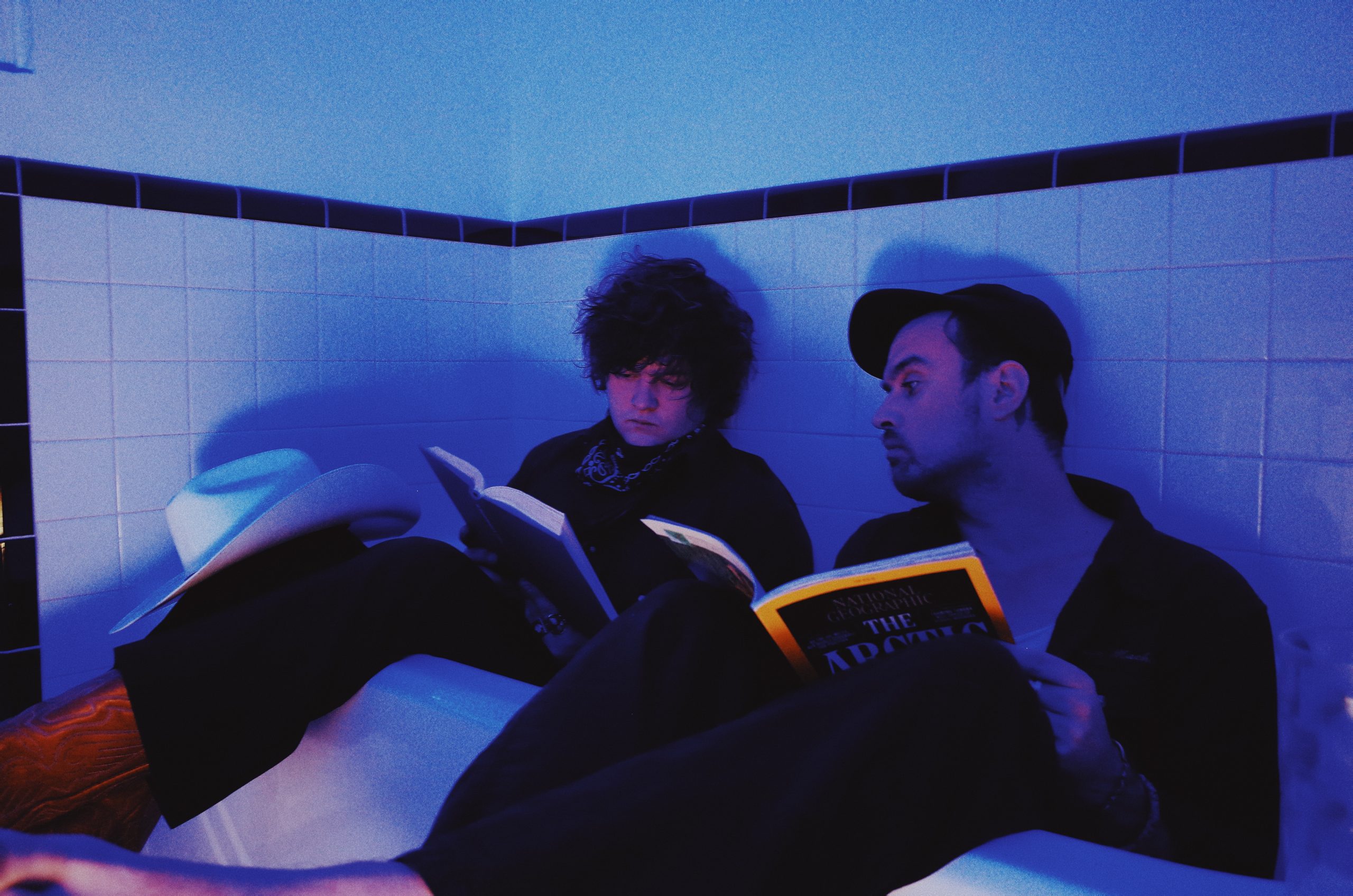 Fast forward a few years and the Oklahoma glitter-laden songster is deep into his ecdysis, molting his skin, ever evolving into Thunder Jackson. A process that is encouraged and even fraternally guided by Winfield. These moments are undoubtedly the funnest on the album. Eighties infused dance pop anthems like "Institution", "Guilty Party" and "Colours" sweat through the speakers. It is easy to feel the spirit bursting out of the young performer.
The album's most poignant moments and perhaps the strongest are the contemplative ones. Songs like "Caroline" and "Lucky" showcase the undeniable power of Thunder Jackson's voice. Something that sets him apart from the countless electronic party acts that await the reopening of Sunset Strip clubs. These songs also showcase Peter Winfield's acumen for injecting reverence into ballads. The vast synth pads employed are a new, more hi-def take on Tunnel of Love. The combination of these two musicians' respective strengths engenders an earnest offering with a glossy finish. Something absolutely worth shaking out the angst of your youth to or taking to Kern River to find answers of your own.
The respect and admiration Jackson and Winfield have for each other is evident when speaking with them. The brotherly dynamic that has led to such a well executed musical offering leaves one with a renewed sense of hopefulness that this town can act as a birthplace for good art and fortuitous relationships.
CONNECT WITH THUNDER JACKSON
CONNECT WITH PETER LAWRIE WINFIELD
photos / Graham Sicalowski
story / Chris Hess