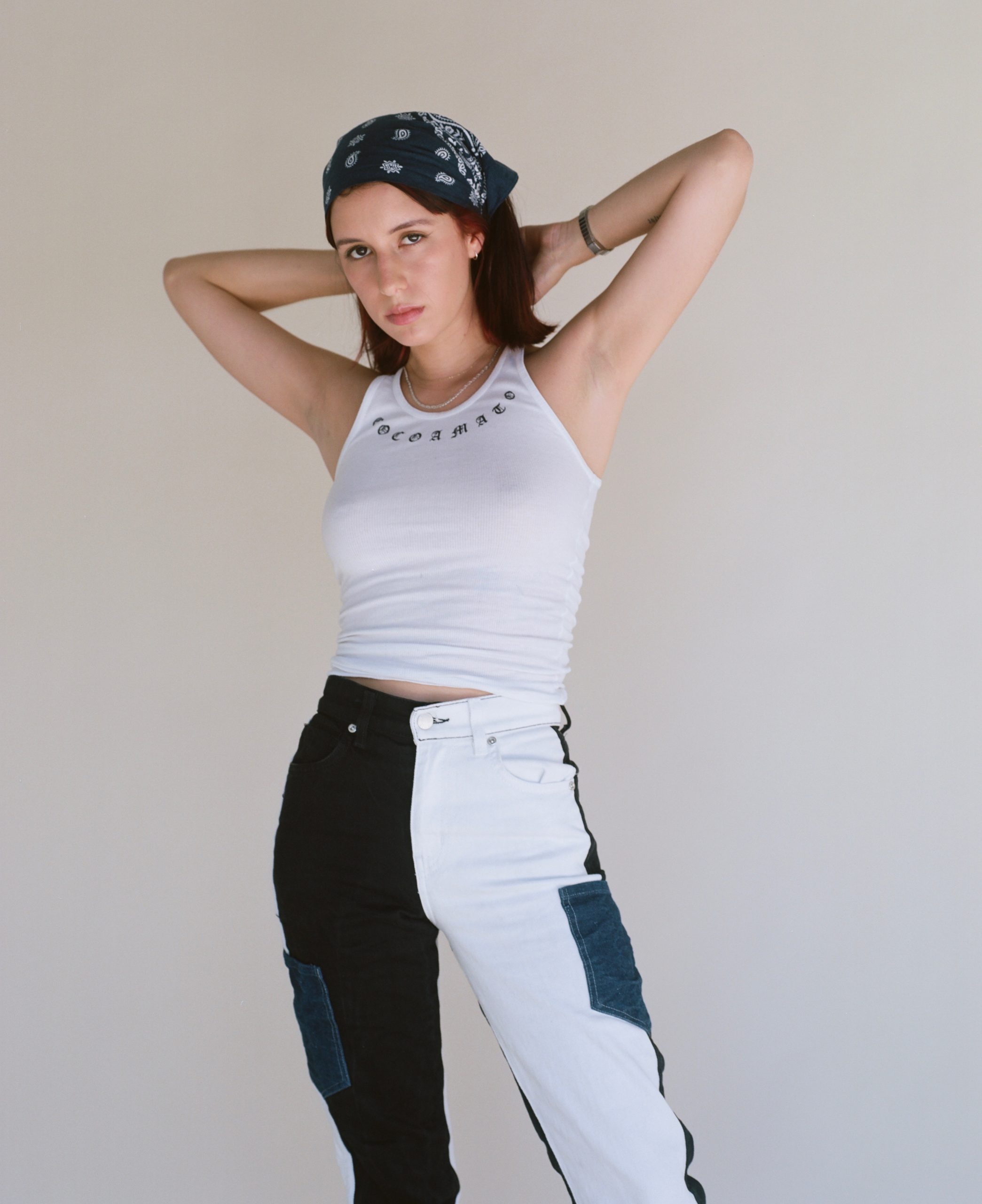 I'm telling you right now: It's the best time to hop on the Loyal Lobos train. She is still in the stage of her career- the 'I actually can't believe this is happening to me' stage and it's so good and it feels so good to know you'll be there for her the whole journey up. There's nothing better than being the 'I remember when her first album came out' kind of fan. Remember when Kehlani dropped "You Should Be Here," some of you don't, but I watched the come-up of Kehlani and it's an exciting, special thing listening to her music now, 5 years later, because I know where she came from and I believed in her and she made it and now she is a symbol of hope. Loyal Lobos' humble excitement about this new chapter in her life is everything you need right now.
Andrea Silva, professionally known as Loyal Lobos hails from Bogotá, Colombia. She left for Los Angeles after high school to get away from the oppressive, slut-shaming culture. Her new album has dropped and it's an eclectic bilingual symphony of vibes. We got talk to the 26-year-old indie-pop singer-songwriter about what it was like leaving her country, finding family in LA, and what the three-year process of writing this album was like.
This album was a long time coming for you. Almost three years. How does it feel having the whole thing out in the world now?
The release of this album has been very crazy for me. There's been a bunch of complete opposite emotions that I've felt and. can't decide which one is the most real one. It's very new to me to experience an album release and specially of a project that took longer than usual but I think overall I'm glad. (I think)
Is there a particular song on the album that means the most to you? Or that you had a particular easy or hard time finishing?
"Spring '17" is one of my favorites. I just love the chords since I wrote them and also is one of the most fun songs to play live because of how energetic the instrumental sections are. I think one of the hardest for me to write was "Whatever It Is" because it took me some time to digest the sounds and still feel like the song was me. And probably the easiest was "Sofía" because we tracked it live with no click and it was the most simple and organic one to produce.
Your song 'Si Te Portas Mal (Be Bad)' is inspired by the pain you carried from being slut-shamed growing up? Do you have any advice to other girls who are going through the same thing?
I mean it's hard to give advice to someone who's thirteen because the work feels so fragile and so quiche it callouses on you at that age, so I know a lot of the things that I've realized now, I wouldn't have understood at that age. But people are probably smarter than I was then, so honestly I would say: don't give a fuck and always protect your value, people that come after you are often the ones that are the most uncomfortable with themselves so don't let that become contagious.
Was there a specific experience growing up in Colombia that made you think 'yeah this is it I need to get out of here'? And are there experiences you really miss about living there?
It mostly was music. I wanted to move somewhere and start living my own life. I think the mysoginistic space that I felt I was in was a huge factor. Not because the entire country is mysoginistic, there are some really inspiring movements that defend the value of women happening back home, but for me and in my circle I felt like I needed a break. But I miss my home every day, I miss the warmth of the people in my country, the culture, the food, the landscape. Specially since the pandemic hit I've been very home sick.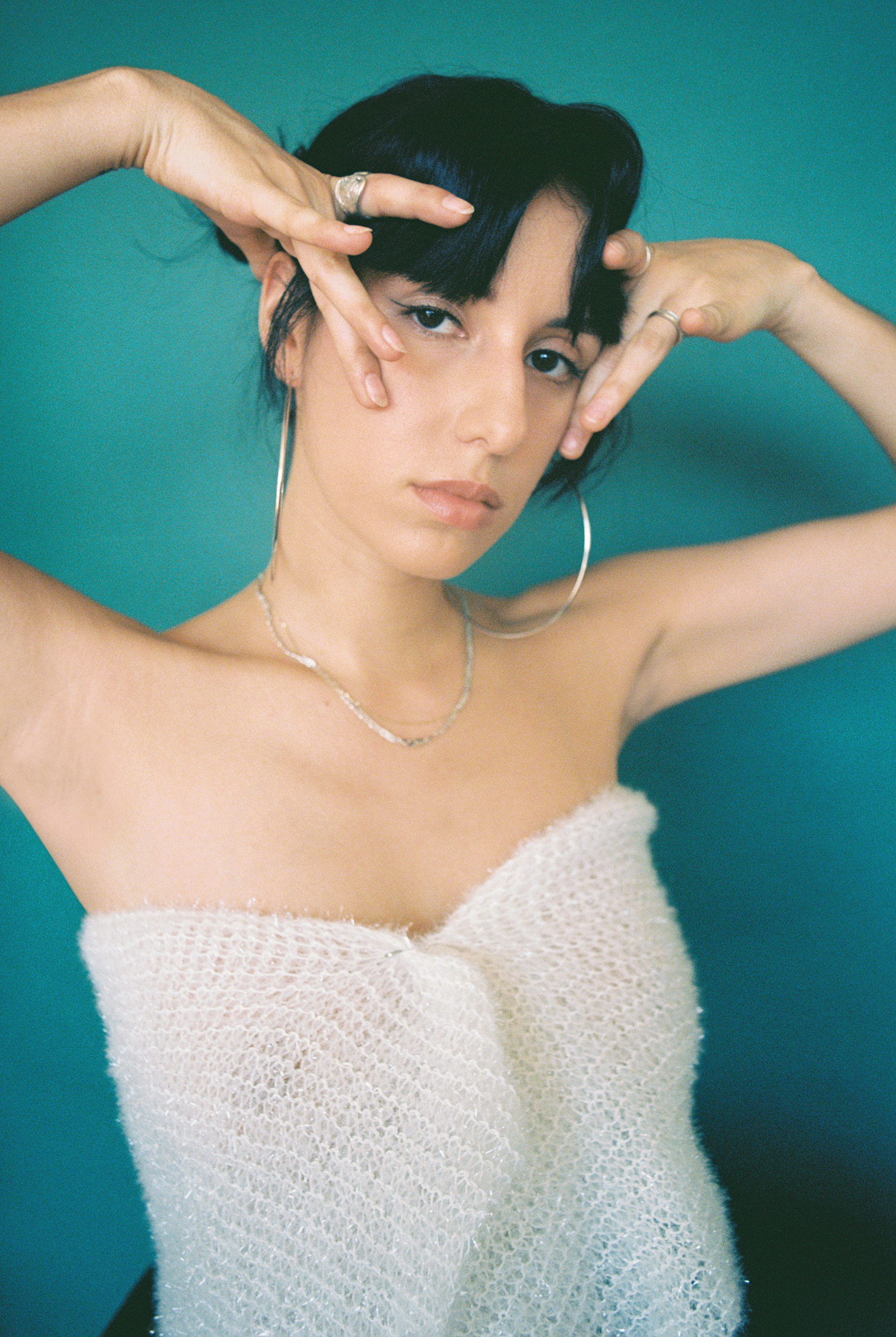 What's your favourite thing about living in LA?
I think my favorite thing about LA is that it's built by people from so many different places and somehow there's been (with some people) a mutual understanding of respecting each other's backgrounds and allowing our selves and each other to be whatever we want. Most people come here with big dreams and you feel that. Then the downside of that is that there is also a lot of disappointment and pressure to succeed in the air.
Do you have any family in LA or is everyone still in Columbia? Have you been able to create a chosen family here? How has that been?
I moved here alone, so all my family is away but I do feel that I've built a family here and most of the people I collaborate with are like family to me. I really don't do well with new spaces specially when it's about networking and who's cooler, so I really value and protect the people that are kind and real with me and I love working with them.
What was the last concert you attended?
I've spent 5 minutes thinking about it and I can't remember 🙁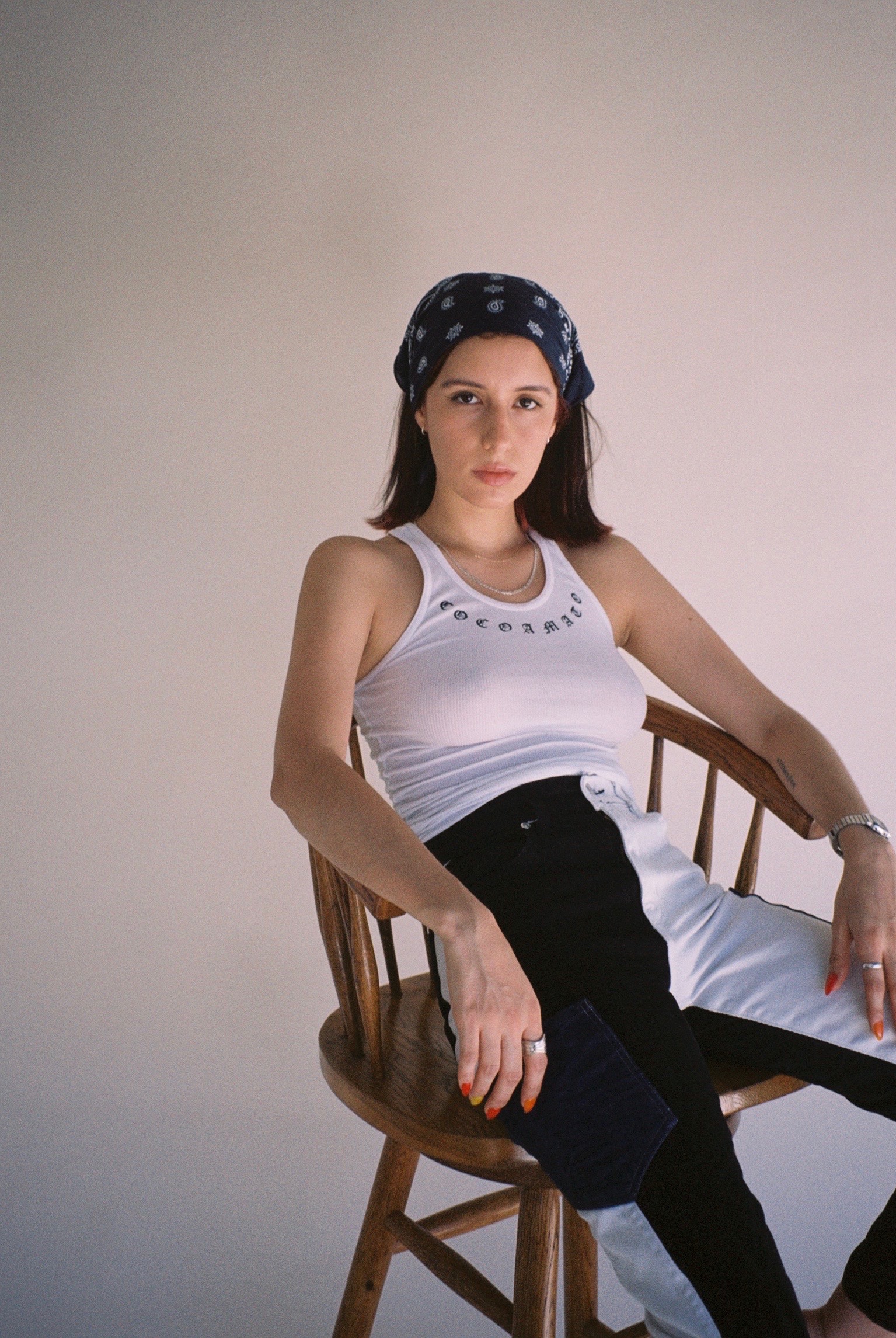 CONNECT WITH LOYAL LOBOS
photos / Night (white background) & Sydney Yatco (green background)
story / Vogue Giambri