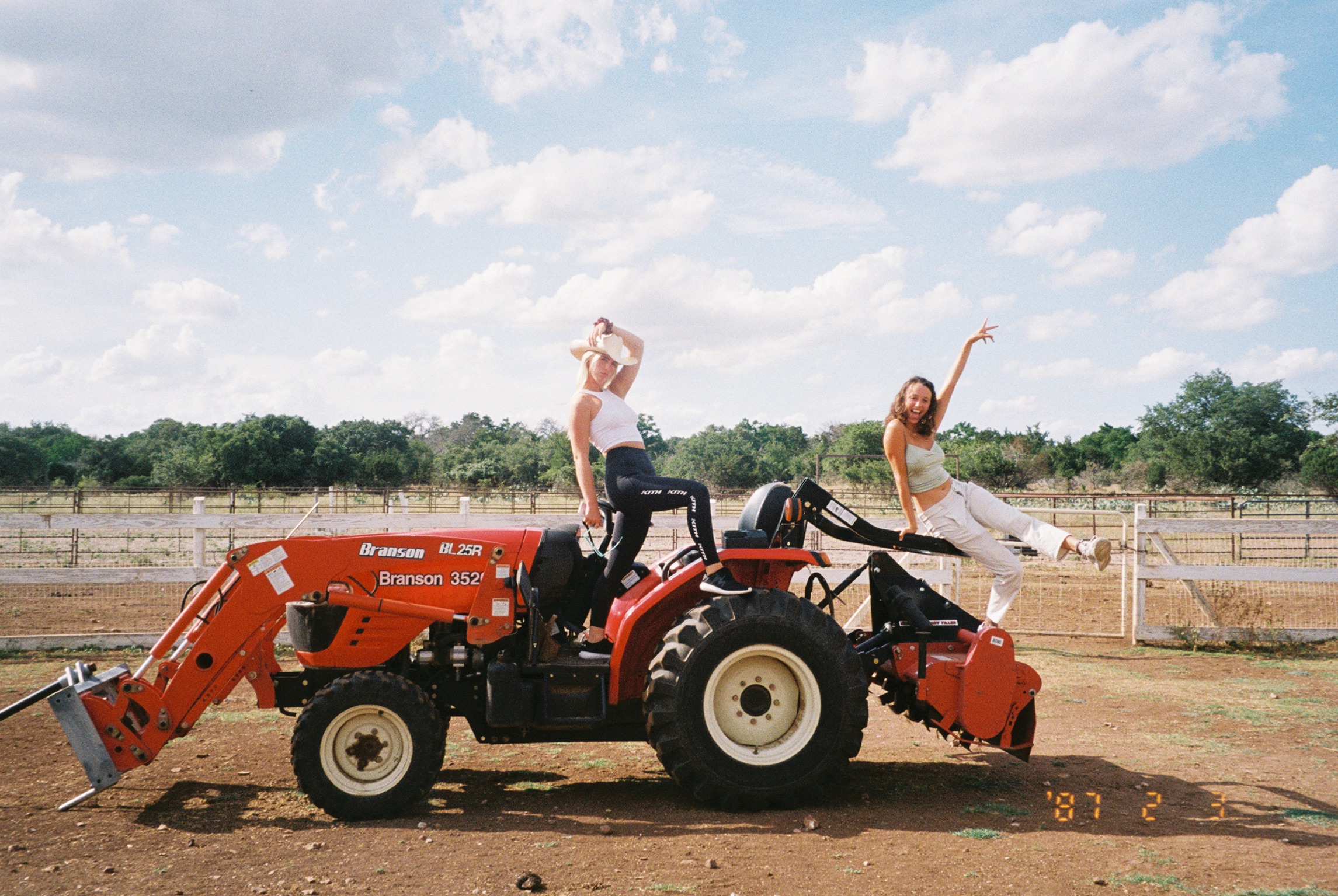 Ella M and I met when she was in Opera school. I would always sneak into her rehearsals at the Tishman Auditorium in New York City to watch her howl dramatically in a different language. I never understood what she was singing about, but it always looked like someone was murdering someone or cheating or someone's lover-SURPRISE-was actually their sister – you know, melodrama at its finest where the women are always crying about something.
Now, I can hear Ella loud and clear because this time it's in English and she's not your typical damsel in distress anymore. Ella's new single Selfish is b*tchy and honest. You don't mean more to me than my passion and that doesn't make me selfish. Women are more than their lovers. Putting myself first doesn't make me anything. Period. End of story. Goodbye if you don't like it.
Ella and I drove cross country weeks ago and made a music video for the song and we had a lot of fun doing it, a selfish amount of fun. We drove from Miami, Florida to Los Angeles, California in a span of 10 days. Panama City, Florida was creepy and dirty and, yes, there were baby cockroaches in our hotel. New Orleans was full of bourbon and Ella did a lot more walking then she'd have liked, she hates walking yet somehow, she's a New Yorker at heart. Kileen, Texas was a magical place where we stayed on my cousin's ranch and rode horses and pet cows – we actually decided to stay three nights life was so good. Lubbock, Texas was boring but the sunset was beautiful, and we got to hook up with my ex-boyfriend (random!) who became of tour guide. Albuquerque, New Mexico was small and sweet but the Mexican food we had was not great, only the margaritas did hit the spot we needed it to. The Grand Canyon was eye opening. Las Vegas was crowded and scary, we lost all our money gambling and then hid in our room most of the time. And here we are in Los Angeles, finally.
I got to sit down with British-but also Upper East Sider- LA based singer/songwriter Ella M about her new single, the music video, and women.
Hey Ella, how are you, what are your plans today?
I'm GREAT Vogue thanks for asking.
Today I will:
-go on a run outside
-come home to eat something healthy and disgusting
-work on music stuff
-go get some coffee with a friend (walking distance! I hate walking)
-come back home to write more music music music
-go into the studio to work on ideas
OK so we've known each other a long time. One of my first friends in College and you were studying Opera. Tell me about the evolution over the years into the musician you are today?
It was definitely a LONG ass journey to find the audio aesthetic that I have today but, I wouldn't change it. I was studying classical music since I was about seven years old and started voice lessons. I went more to wards the realm of opera when I was trying to get a degree in music as I was already well-versed in the subject it was kind of the best option for me. After moving back to London I was introduced to the singer songwriter world and fell in love with the act of writing my own music and creating the music that I wanted instead of the music  that other people were telling me to do. I am definitely more comfortable in the music and genre that I am in now but, I still have a long way to go and I am excited for the rest of the long ass journey xD
Who are some of your music inspirations?
Jorja Smith, YEBBA, Peter Collins, The police, SWV.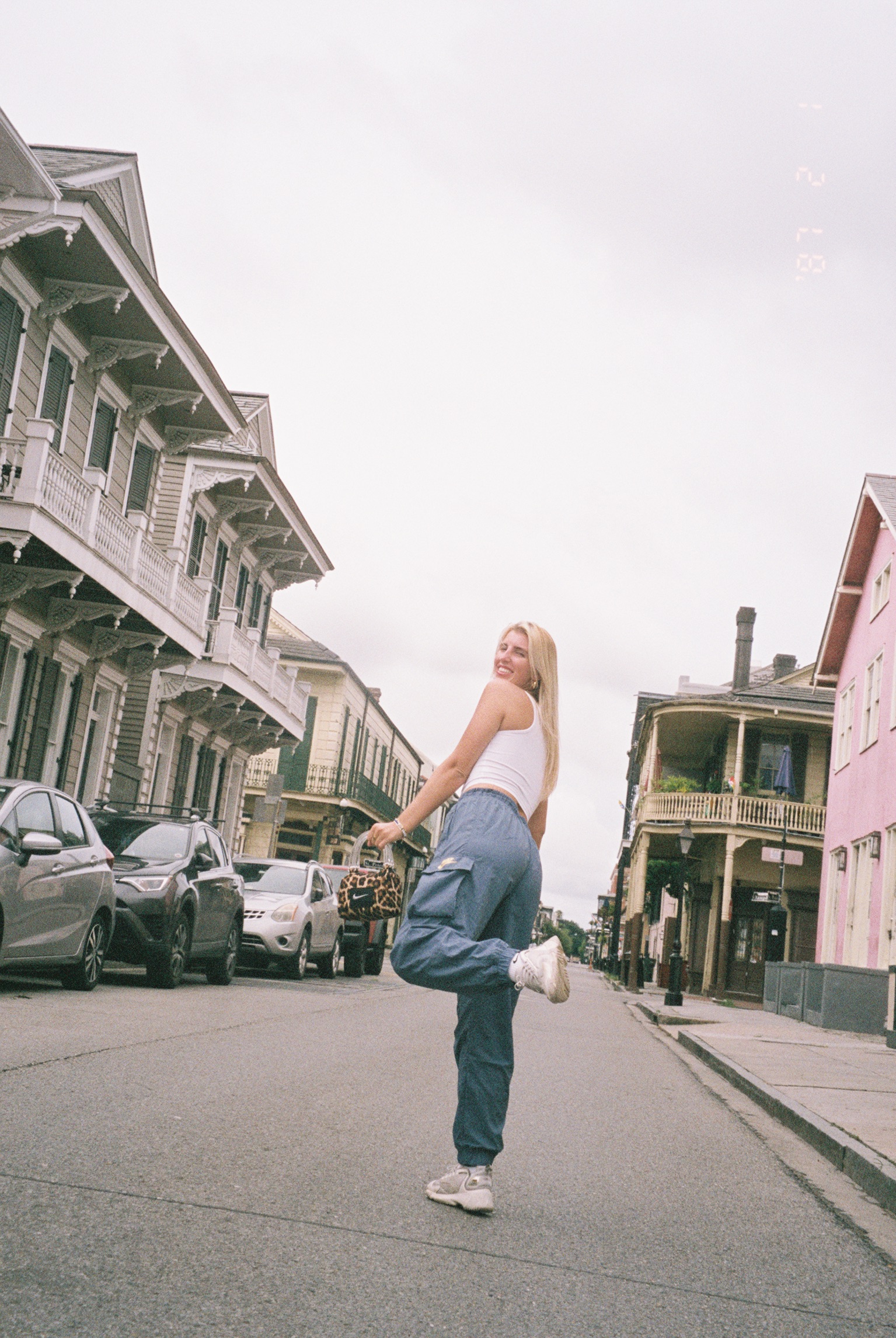 What was your favorite part about our road trip? Mine was almost breaking down in the middle of nowhere in the Grand Canyon with no cell reception. So, you can't pick that one.
This is a good one. my favorite part was probably the Unpredictable nature of the entire trip… I loved moving from hotel to hotel and seeing different landscapes across America. I've never really seen the south before. More specifically my favorite part was a close tie between horse riding in Texas and nearly getting hit by a Leather whip that was set a light in Vegas. Just casual things.
How did the music video come about?
Well you were moving cross country to LA and kept begging me to come. I happened to be in Miami you happened to be in Florida as well. You really wanted a dad cam. You got a dad cam. You said you wanted to make a music video of our travels. I happened to be dropping a song. We harassed our beloved talented beautiful friend Dean DiCriscio to edit it for us. And here we are. One music video later.
Tell me about writing Selfish? Where did it come from? Did you go into the studio knowing you were going to write this? What does it mean to you?
it's funny actually because this song was supposed to be about my love of English men. After talking at length about my preferences for a partner we got to talking about how I needed someone who understood that they would always come second to my Career. This sounds really harsh when I write it down and read it aloud but I think there's kind of a weird stigma against women saying such things. Not to get on my feminist high horse but with this statement be as shocking if a man said it? Probz not
I can't believe we're still fighting for women's rights. What irks you the most about what's still going on? And what can we do to help the cause?
I think what irks me the most is the neglect that women face in day-to-day life, unnoticed. I find a lot of the time when women actually do clock that being discriminated against based on the gender and speak up about it they are often seen as "brash" or "on their high horse". I definitely don't have all the answers that's for sure but I would say one of the first things we can do is elect more minority women into office.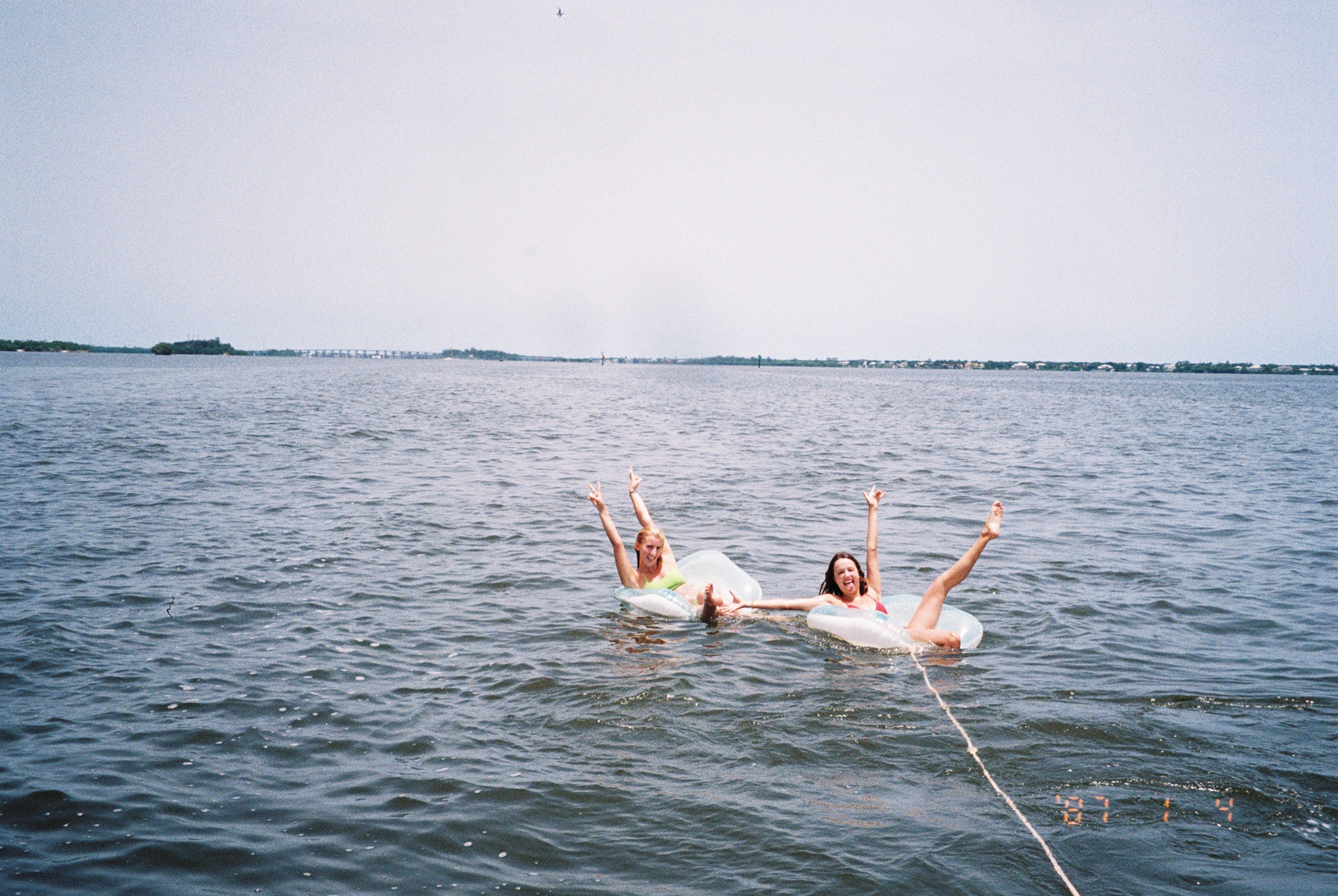 If you're having a bad day what do you do to cheer yourself up?
Wank. Jk don't say that. I normally just go outside take a walk, listen to music, see friends, go swimming…
So you've lived in London, New York, LA, your parents live in Miami – where is home for you?
Wherever the studio and the people I love are honestly. Sounds wet but iz true 💁🏼‍♀️
You're on a deserted island and you can only bring three things with you – go.
Piano, suncream, life-time supply of water
You grew up in Upper East Side New York – was your life like Gossip Girl? We are dying to know.
Not going to lie… There were a lot of similarities in my high school life to the actual show. It was kind of the "thing" to have a nice bag when going to parties and anyone who walked in with a really expensive one would definitely be noticed and it kind of turned into a status symbol of sorts… very strange but we were so young. There was also a lot of back stabbing but we won't get into that in case anyone from that time is reading this.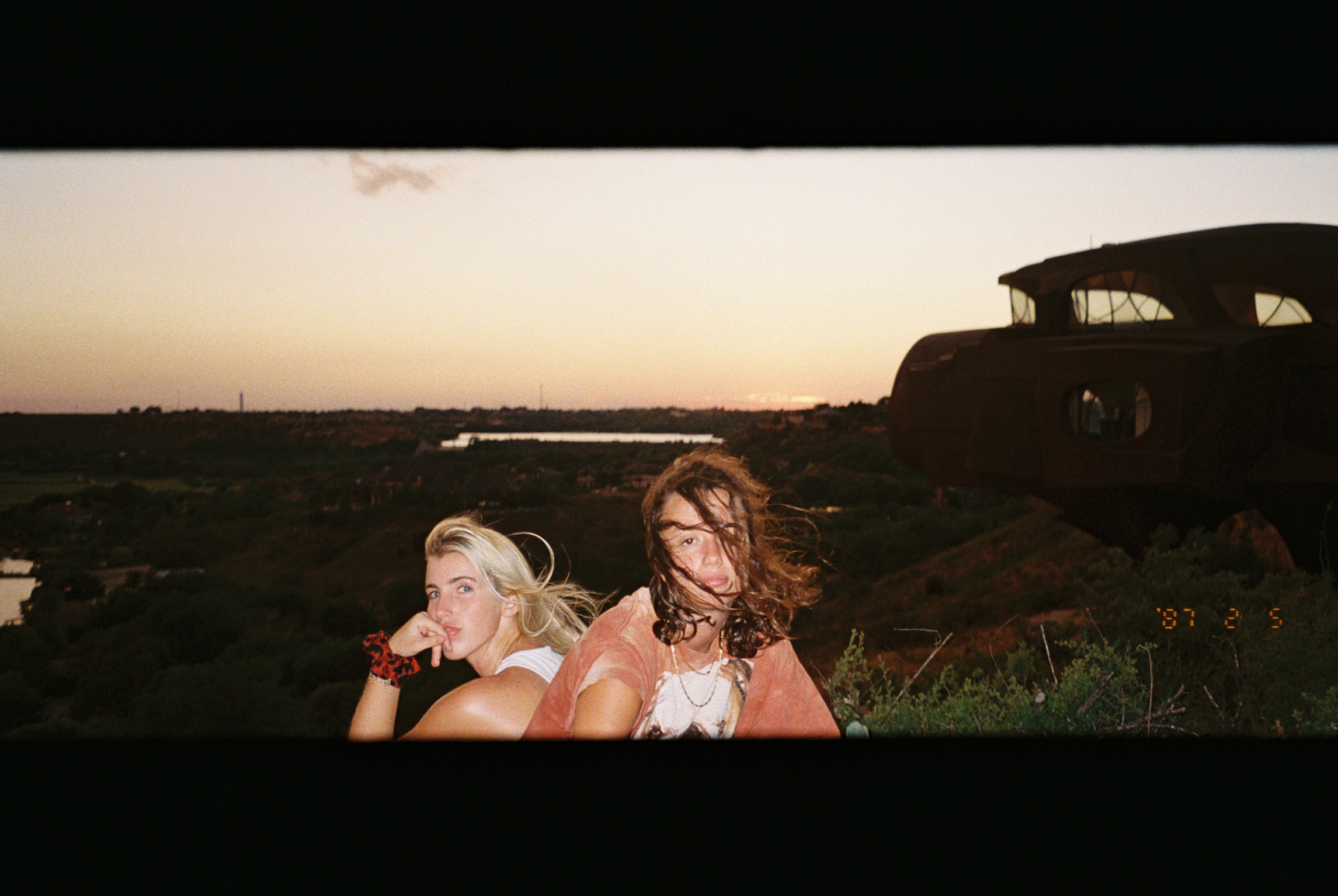 CONNECT WITH ELLA M
photos / courtesy of artist
story / Vogue Giambri