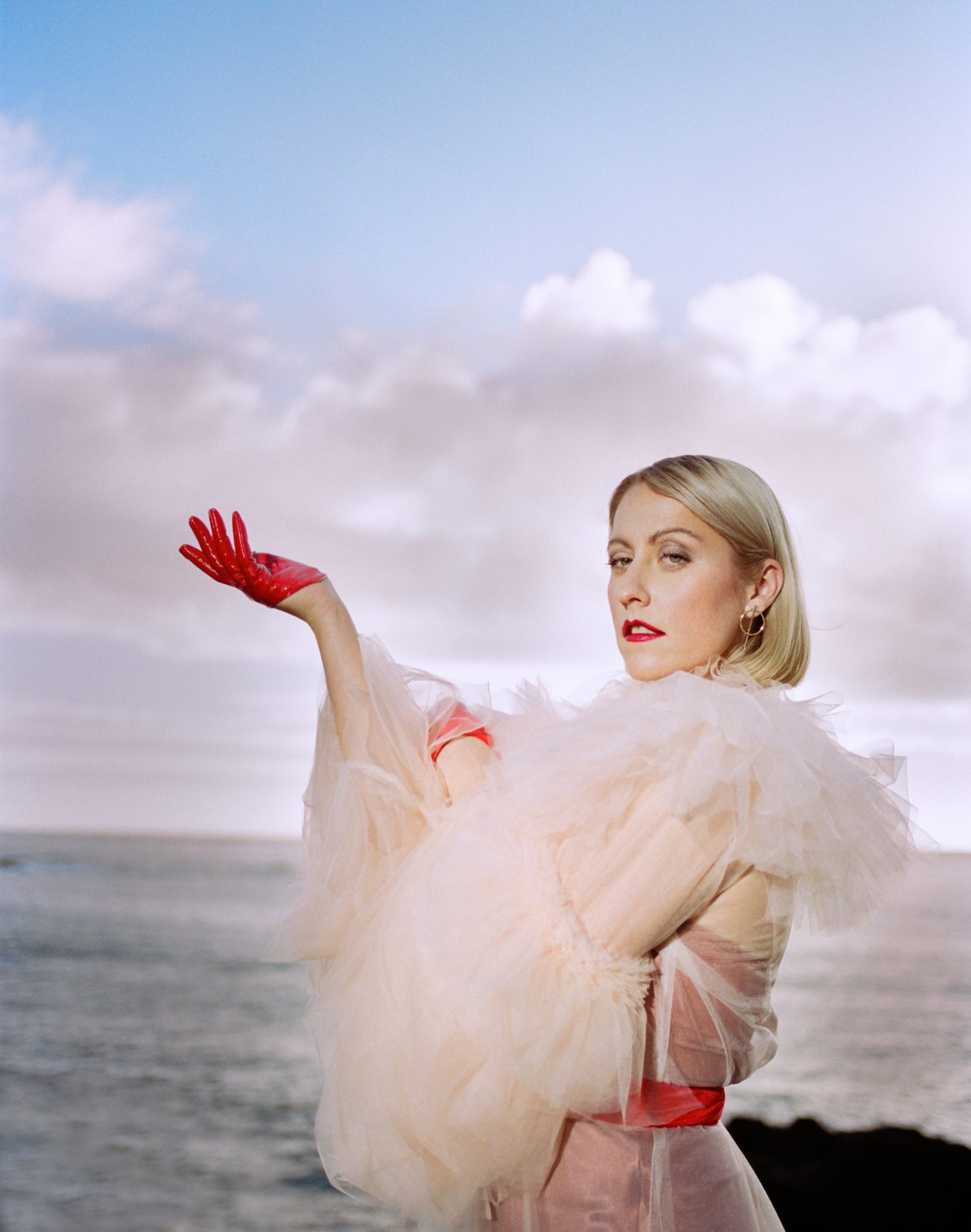 Badass singer-songwriter and activist Dresage has dropped a new single "Who I Am" and it tells us exactly who she is. She's the left out, uninvited cool girl that, despite what you'd think, we all want to be friends with. Dresage is an indie pop queen who is heavily involved in projects that shine a spotlight on women, "She Knows Tech" and "Beats by Girlz." Thank you for inspiring women.
Dresage went into isolation while writing "Who I Am" and we can hear it. Her sultry voice mixed with robotic instrumentals take us on a journey through her mind. We got to talk to singer-songwriter about how she strives to inspire women, being uninvited and all about her upcoming EP Terror Nights / Terror Days.
Your new song is called Who I Am, can you tell us who you are?
Honestly, I'm still figuring it out in fragments, but here is my socially acceptable answer – my name is Keeley. I'm an artist/producer/writer/composer and I live in Los Angeles, CA. I'm from a little pacific northwest hippie town called Bellingham, Washington. I like to write songs as an attempt to understand my brain.
I know you went on a writing retreat and this was one of the songs that came out of it. What was that experience like? Do you remember when you found the first seed of the song?
Yes, I was very graciously gifted a few days at a house on the central coast of California. A little sleepy town called Cambria where the water is moody slate grey, the wind is quite persistent and elephant seals snort up and down the beach. I brought a very modest recording set up and created a makeshift studio from kitschy wicker beach themed furniture in the master bedroom. Behind my view of the Ableton edit window were these hypnotic rolling waves, it was a pretty epic backdrop for creating.
The first seed of the song was started with the strange vocal chop that you hear in the verse. It's rather jarring and off beat but the melody and rhythm came into my mind like a jolt of lightning and wanted to have a song built around it, so I listened. The lyrics are a reflection of how I was feeling at the time, quite alienated from myself actually.
Have you ever been uninvited?
Literally yes. One 4th of July maybe…2013? A group of friends were having a party and invited me and my then bandmates to join after our session. 20 minutes later we were informed we actually were uninvited because that friend's girlfriend didn't want us there. It was.. weird. Probably didn't miss much to be honest, but that is never a fun feeling.
What can we expect from your upcoming EP Terror Nights / Terror days? Where did that title come from?
You can expect an arc of a woman stepping in to her power. The cycle of songs travel through total dread, doubt, imposter syndrome and then a stride being hit, a little bit of confidence and a full revolution of hindsight and surviving that whole storm. Wisdom gained and lessons learned.
Being that I wrote it on the ocean, there is a lot of movement and wavy synth design. I think it's a little more pop leaning melodically than my previous work and definitely more synth based. This is also the first project that I fully produced on my own. My previous self titled EP was all co-productions, so this was a huge undertaking and challenge I gave myself to have everything be entirely self written 'and self produced. The title comes from a song on the EP called 'Wedding Day.' I think Terror Nights / Terror Days sums up a lot of what I've felt over the last 4 years under this nightmare presidency. Macro world events of fear and uncertainty and my micro experience of questioning myself in the context of surviving this era and also feeling pulled to create art. It's a really strange dichotomy. Half the time I'm not sure if what I do is useful, but I don't know what else my soul would do to cope?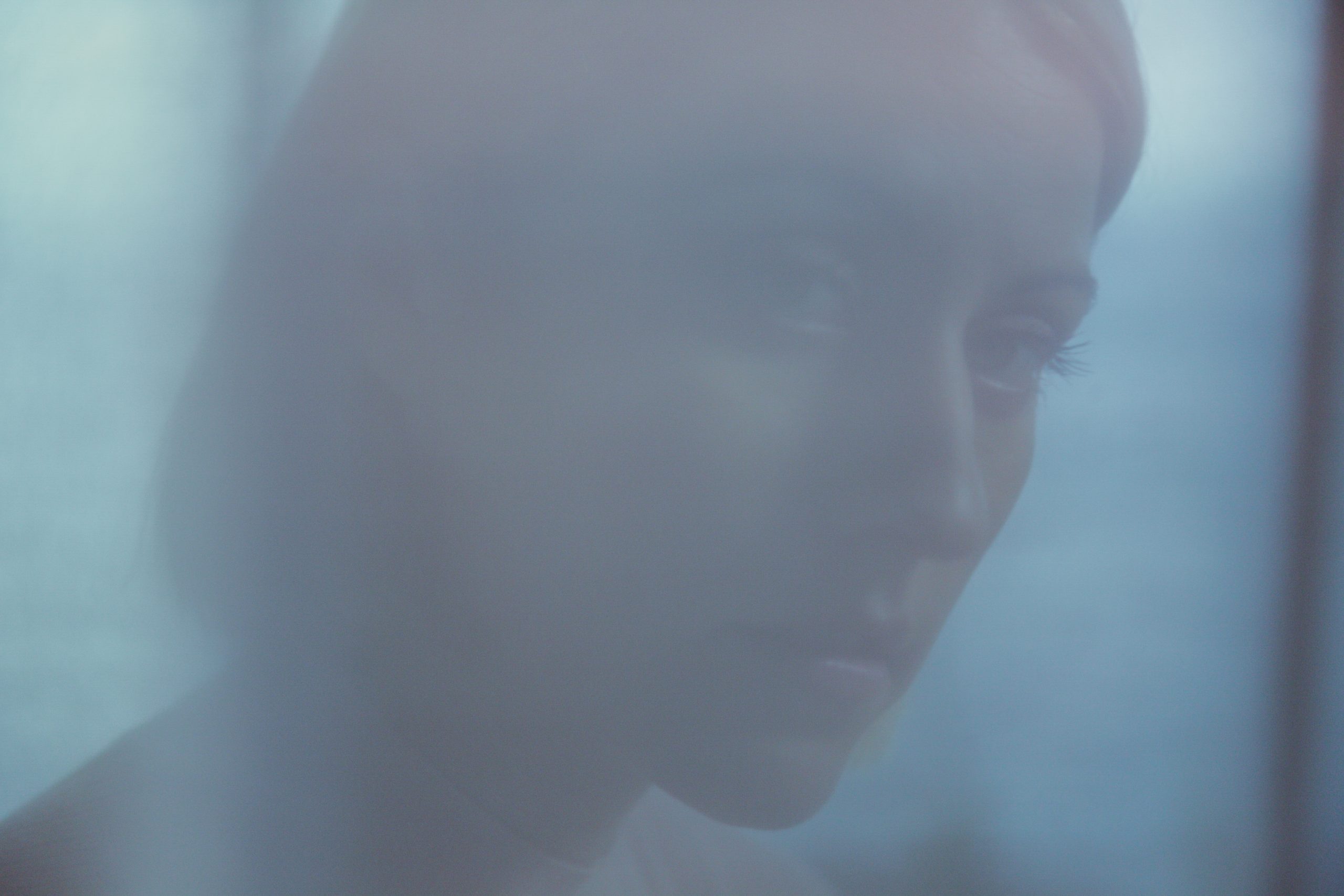 Who are some womxn musicians that inspire you and what are you doing to inspire other womxn?
I am so inspired by the incredible femme producer community that has formed over the past few years. Artists like Bad Snacks, G. Smith, Asha Tune, Mini Bear, Chong the Nomad, Rachel Collier, Drum & Lace, Tori Letzler, Laura Escudé, Little Monarch.. there are too many to name but these are all womxn who are making shit happen and changing the landscape of what it means to be make space not only for themselves but for others within a male dominated part of the music industry. I've become very involved with a femme/non binary + production initiative, called She Knows Tech. Together, we've hosted Zoom mentoring sessions with seasoned veterans speaking to folks just starting out, and facilitated a virtual speed production competition called Flash Beats Lab where 30 womxn gathered to produce tracks side by side in a 2 hour window of time. I also recently taught a week long masterclass with IO Music Academy called "Producing Yourself." I'm incredibly passionate about empowering artists to take technology and production in to their own hands so they have total control of their project. Too often I've seen friends of mine be put into boxes by others which I've experienced too. Phrases like, "you're just a singer, so you don't know theory," "you're a girl so the tech/engineering wouldn't come naturally to you," are so predictable it's exhausting. I want artists to know that they have the right to control their stems & digital assets because at the end of the day, if that lives on some dude's computer, you're relying on that person to move things forward. It can get incredibly frustrating.
What got you into music? Was there a specific moment where you were like 'this is it this is what I have to do'?
I grew up really close to the Canadian border so we only had radio stations out of Vancouver,  British Colombia. Artists like Alanis Morrissette and Sarah McLaughlin were all over those stations. There was also a healthy does of Sheryl Crow, Jewel, Paula Cole, Fiona Apple & the Cranberries coming from my parents' CD collection. I taught myself to sing by harmonizing to their voices and finding all the little adlib parts I could embellish from the records. I was totally mesmerized by these women speaking truth to raw emotion and challenging systems with their lyrics. It wasn't until high school when I really discovered jazz and the great American songbook through iconic voices like Ella Fitzgerald, Billie Holiday and Louie Armstrong that I knew I was pretty serious about higher education in music.
What are you looking forward to?
I'm looking forward to getting Trump out of office this November and continuing to fight systems of racism, sexism and oppression our country was built on. That shit has to GO.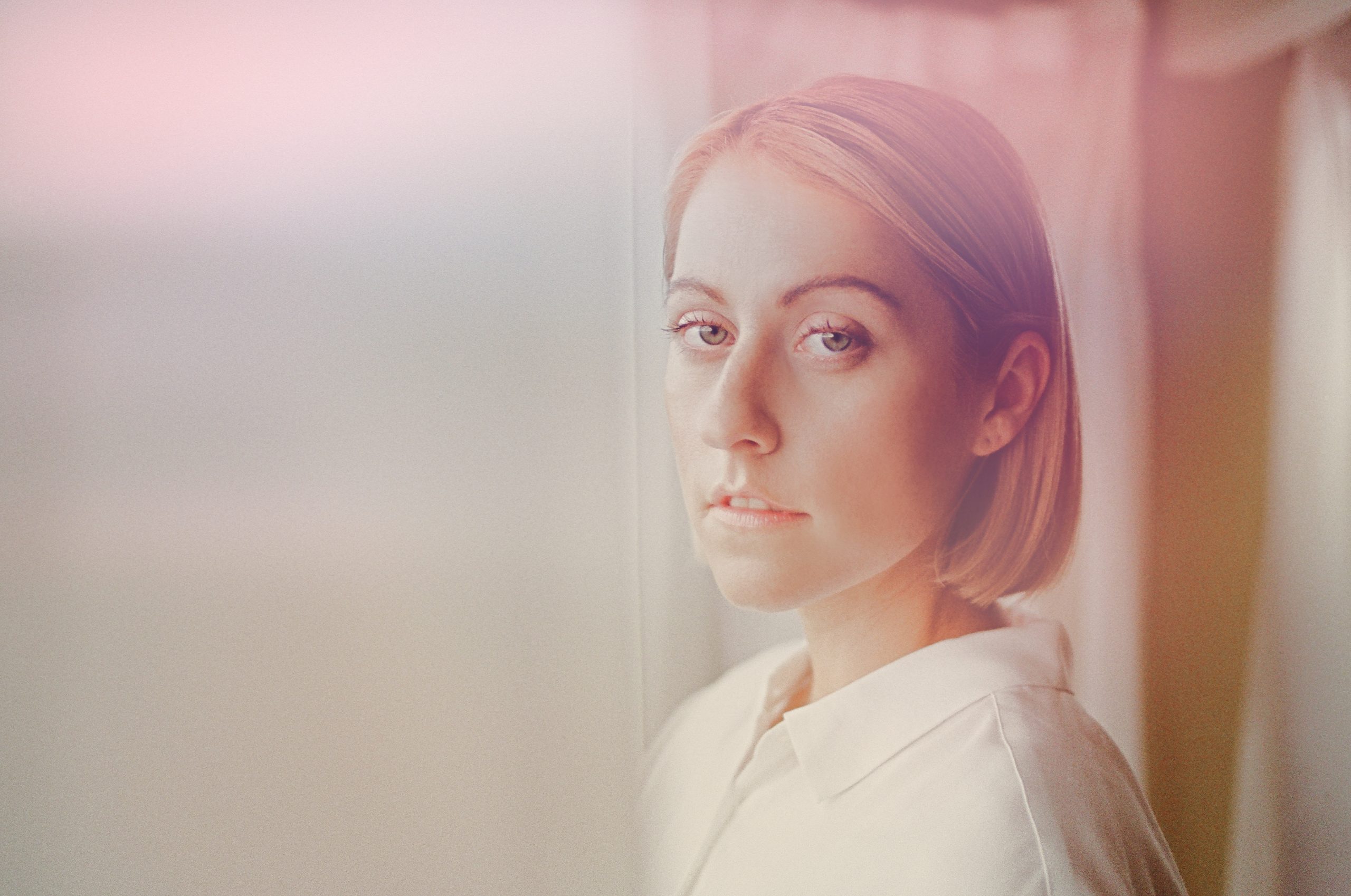 CONNECT WITH DRESAGE
photos / Michael Lincoln
story / Vogue Giambri