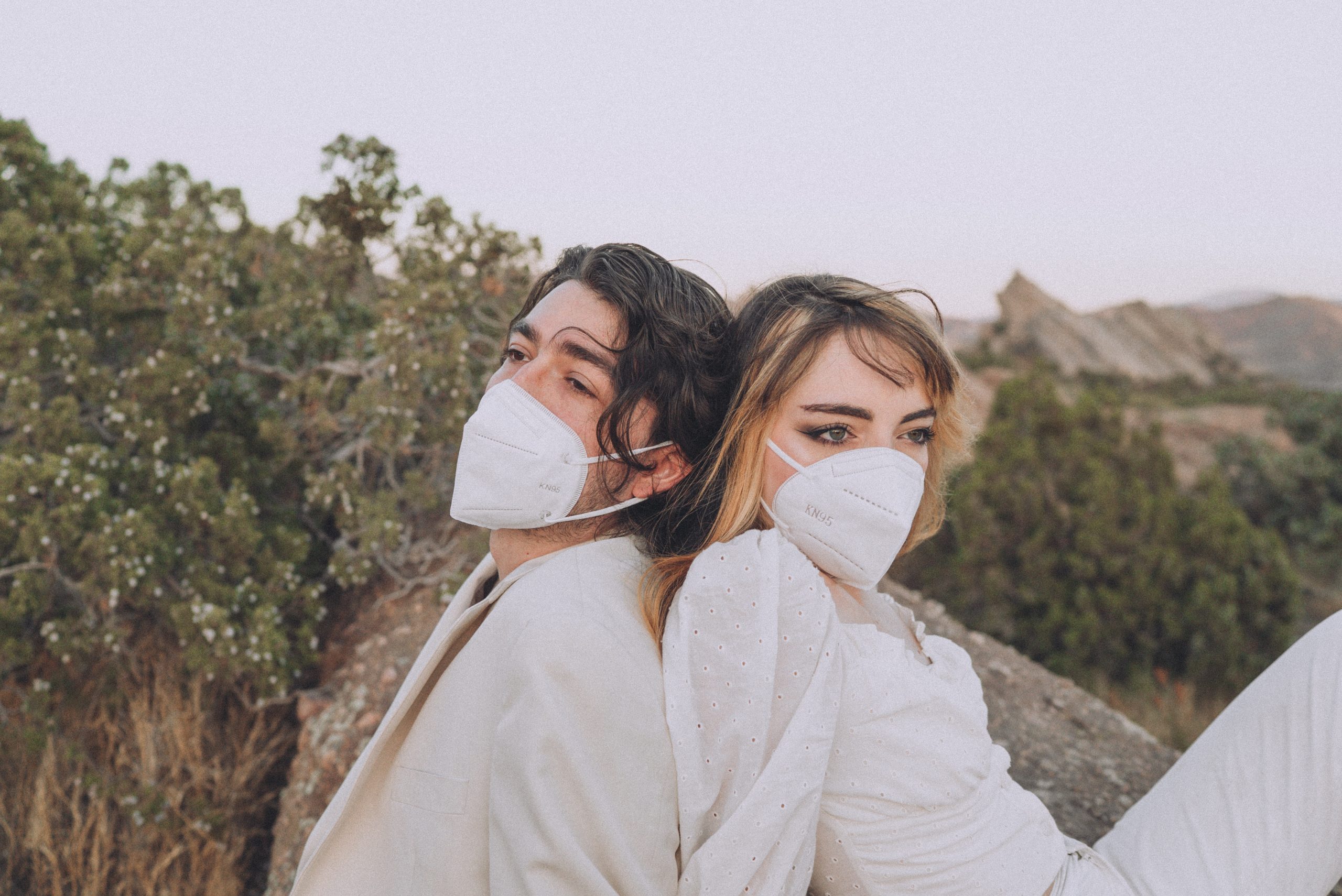 They will write a song about you.
The born and raised Miami girl Calica and collaborator Daniel Loumpouridis come together to give us the grooviest song to get over our exes. The duo creates the ultimate atmosphere in their new song "Don't." A song about setting boundaries and dancing around it. A song to be listened to in the shower, in the car, in your bedroom. Calica's smooth soultry voice over funky beats has us boogying into the weekend. "Don't start talking to me," the song pleads, because we don't have time for this. This song brings indie pop and dance music together.
Calica can be found all over the internet turning classic songs into other genres. It's no wonder the singer songwriter has mastered her own. The duo is one to watch because they seem to have the perfect amount of musical chemistry. We got to talk to Calica and Daniel about the music scene in Miami, dream soundtracks to be on, and writing "Don't."
What's the music scene like in Florida? What's your favorite thing about being from there?
Calica: I can't say for sure about the rest of Florida, but in Miami the music scene is great if you're in the hip-hop, Latin, or EDM scenes. As far as the indie scene goes, it's a very tight knit community and everyone really sticks together. It's super nice. My favorite thing about being from Miami is how many different types of people and cultures I was exposed to growing up. I feel very lucky to have gotten to experience such a diverse place at such a young age.
What inspired you to write "Don't?" What was the process like?
Daniel: "Don't" is a song about drawing healthy boundaries both for yourself and an ex. We were both going through similar romantic trials and tribulations at the time, and this was an incredibly cathartic writing session for us.
Where do you see your listeners when they hear this song? & What are they doing?
Calica: I love the image of our listeners jamming in their bedrooms with headphones on, really letting loose. It really lends itself to the idea of "dance like nobody's watching" and allowing yourself to have that kind of freedom.
If your music could be the soundtrack to any movie or TV show or game what would it be?
Daniel: We both would love to get a placement in Euphoria. They absolutely defined the sonic landscape of 2019, and it was incredible to watch a show that was so stylish and so conscious of the importance of music supervision.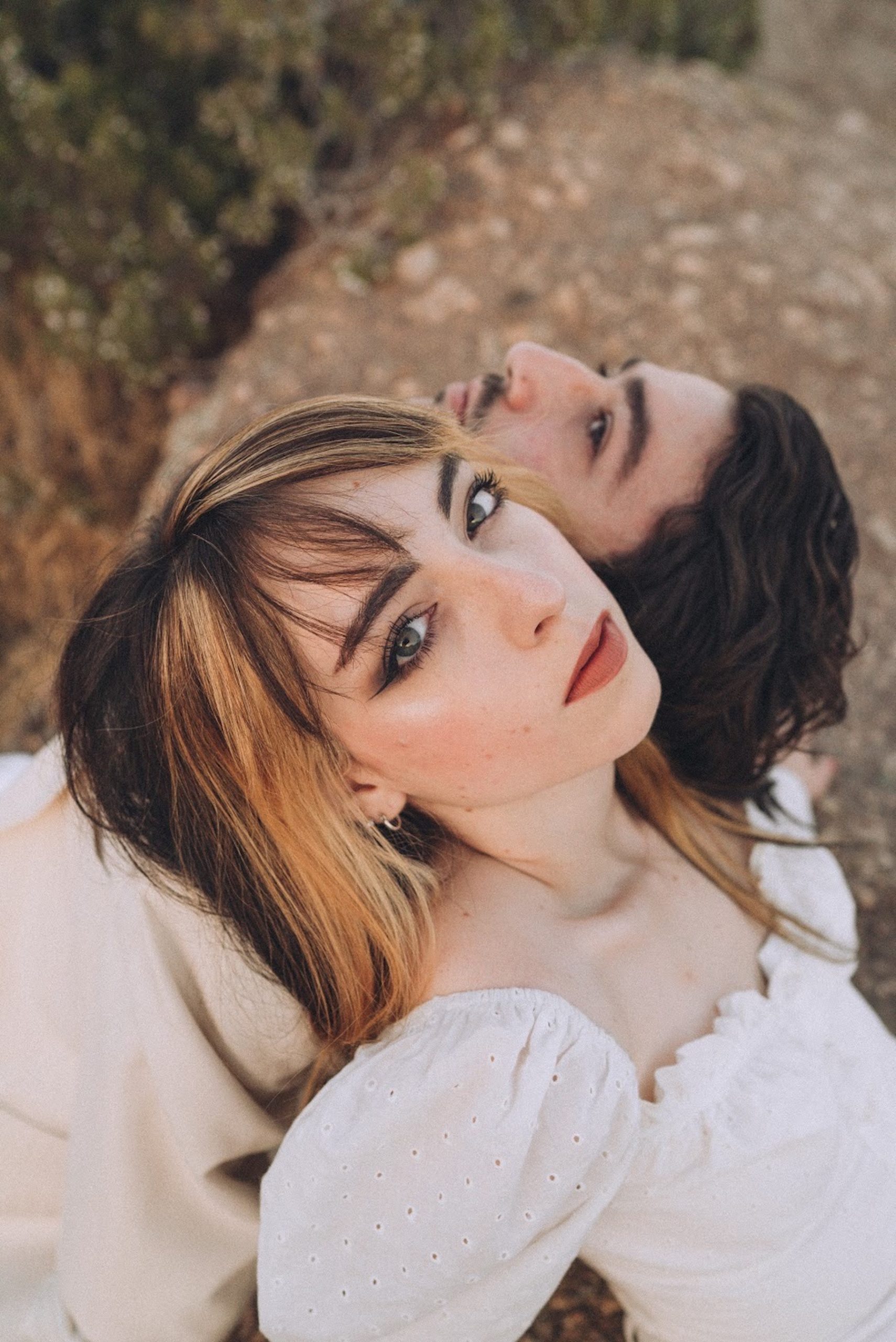 Who are some of your musical icons? Who did you listen to growing up & who do you listen to now?
Calica: I grew up listening to a lot of female songwriters like Regina Spektor, Lily Allen, and Lianne La Havas. They'll always have a special place in my heart but now I've also broadened my musical taste into more alternative and indie pop music like Tame Impala.
Daniel: My parents raised me on a bunch of 80's stuff, everything from David Bowie to New Order to Bronski Beat. I think that really informed my sound design and songwriting sensibilities. Now I tend to go through phases, I'll dive super deep into hip-hop for six months and then spend then next six months listening to indie rock like Arcade Fire or Radiohead. I recently discovered The Rapture's Echoes, that album absolutely blew my mind.
What are you looking forward to this year?
Calica: Getting. The. Vaccine. And as a result, hopefully being able to attend and play live shows again. Also I'll be starting to release more new music that I'm really excited about!
Daniel: Other than living in a COVID-free world, I've actually been really looking forward to my sister's wedding. She and her fiancee had to postpone it in August of 2020, and hopefully if the vaccine rollout goes as planned we'll be able to make that happen later this year.
CONNECT WITH CALICA
photos / Maxine Brown
story / Vogue Giambri